Key economic leaders in Europe downgraded future growth expectations and lowered their outlook for inflation. This is in the as they have provided record stimulus and gone so far as applying negative rates.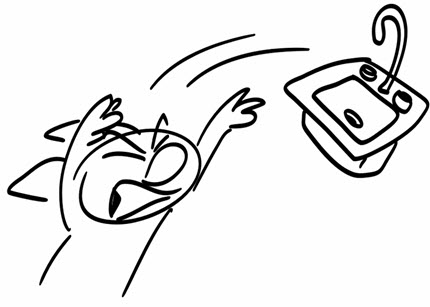 China is still slowing and earnings have been so-so at best. Where do we go from here?
In this episode we take a look at some  of the top business news as well as the DHUnplugged take on the media spin. What you should be looking for to make those all important investment decisions and what not to do – plus a few ideas from us to you…
---
Click HERE for Show Notes and Links
It was a tough ending for the week as some of the big, well known names dissapointed investors with weak earnings and guidance - with the exception of Facebook (FB) and Amazon (AMZN)...
Breaking news - Cruz suspends Presidential campaign
BOJ's Kuroda decides to do nothing in the most recent rate meeting and the Yen goes haywire! Yen moves UP by 4% and Nikkei moves down by ~ 8% in 2 sessions as investors were all set for another round of massive stimulus from the BOJ. So why isn't the Kitchen Sink approach to economics failing?
If anyone thought that the global stimulus program may be over - look no futher that the surprise move by Australia last night - cut rates again - by 0.25%.
The default rate on energy H/Y bonds now at 13% - surpassing the previous record of 9.7% set in 1999. (Ultra Petroleum and Midstates petroleum are latest victims of low oil prices)
And... U.S. Steel: Moody's downgrades U.S. Steel's CFR to B3; assigns B1 rating to senior secured note offering; outlook negative.
In a "bold" move - Chipotle (CMG) is thinking about a breakfast burrito - Now where did they get that idea from?
Serepta Therapeutics - WOW - Upgraded as there is still hope - stock up 120% since 50% sell off..
Puerto Rico missed debt payment and likely default - will they be bailed out of this?
Now this is too much in every way: On Friday, Yahoo!  disclosed the packages that will be available to key executives if they are ousted in the event of a sale. Mayer will be paid $54.8 million in cash and stock if she's removed from her job within a year of a sale. [LINK]
---
Currently week CTP = Domino's Pizza

Announcing new longer CTP ... Intel (INTC) - 5/27/16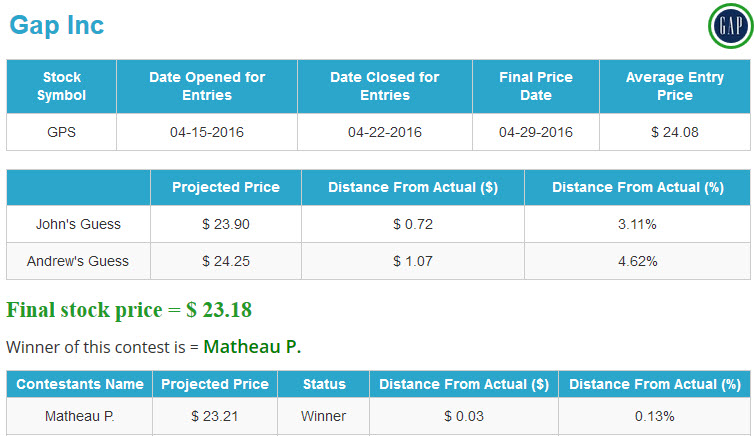 Winners will be getting great stuff like the new DHUnplugged Shirts (Designed by Jimbo)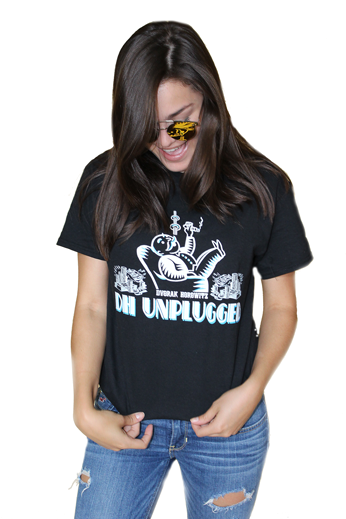 DHU's Official Model - Vivi Jugo
---
Starbucks iced coffee contains too much ice, not enough coffee, lawsuit claims - "Starbucks is misleading customers who expect to receive the advertised amount of fluid ounces," states the class-action lawsuit, which was filed last week in federal court. "For example, if a gallon of gas is advertised as costing three dollars, and a customer pays three dollars and pumps gas, that customer is expecting to receive a gallon of gas — not approximately half a gallon."  [LINK]
What is Dvorak writing about for PC Magazine?
I like this idea: A new crop of startups are trying to make gas stations obsolete. Tap an app, and they'll bring the gas to you, filling up your car while you're at work, eating breakfast, or watching Netflix. Filld, WeFuel, Yoshi, Purple and Booster Fuels have started operating in a few cities including San Francisco, Los Angeles, Palo Alto, Nashville, Tennessee, and Atlanta, Georgia. But officials in some of those cities say that driving around in a pickup truck with hundreds of gallons of gasoline might not be safe.
Interesting discussion about the real estate markets in areas heavy with tech and startups. Last week's TDI Podcast explored some of the recent trends and an alert to what properties to sell and where to redeploy the money [LINK]
Interesting headline on earnings tonight - Zillow (Z) reaffirms adjusted EBITA guidance for FY16 - Adjusted EBITA?
The island was unable to make a $422 million debt payment due Monday. It's another alarm bell of how bad the situation is getting on the island. Governor Alejandro Garcia Padilla calls it a "humanitarian crisis," which a step above an economic emergency. He claims he is prioritizing paying Puerto Rico's police and teachers over Wall Street. (Will there be another bailout coming?)
Stealing small amounts of food to stave off hunger is not a crime, Italy's highest court of appeal has ruled. Judges overturned a theft conviction against Roman Ostriakov after he stole cheese and sausages worth €4.07 (£3; $4.50) from a supermarket. Mr Ostriakov, a homeless man of Ukrainian background, had taken the food "in the face of the immediate and essential need for nourishment", the court of cassation decided. Therefore it was not a crime, it said.
Have not seen this in a while: Police said Tuesday that a body found in a plastic bag along the Brooklyn shoreline this week was "obviously" the victim of a homicide -- and that the man's feet were coated in cement.
Uber planning on eliminating surge pricing. That is the story early in the day - but Uber out with comments that is not happening. What to believe?
Here you go: According to the Dubai-based publication Arabian Business, the UAE is in the early stages of evaluating how a man-made mountain could help maximize rainfall in the country, consulting with experts from the U.S.-based National Center for Atmospheric Research (NCAR) to study the idea.
Venmo, which is owned by PayPal (PYPL) , said in a SEC filing posted Thursday that the Federal Trade Commission is investigating the service over possible deceptive or unfair practices. ( Venmo, the company's social payments platform, processed $3.2 billion of TPV, up 154% year-over-year.)
See this week's stock picks HERE
Follow John C. Dvorak on Twitter
Follow Andrew Horowitz on Twitter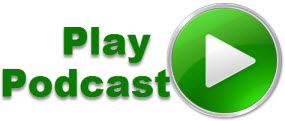 Podcast: Play in new window | Download (Duration: 1:01:10 — 33.6MB)
Subscribe: RSS