Markets are getting jittery ahead of the election and any news of a rate hike before the end of the year. The U.S. dollar plunged on worries over the impact of the Clinton email scandal and metals rallied.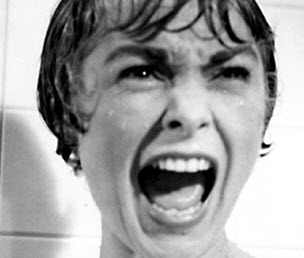 Microsoft announced a new Surface desktop that looks to rival Apple's iMac.
Plus – an update on the next big IPO and what is going on in the tech sector.
---
Click HERE for Show Notes and Links
Coming into the big employment report on Friday. markets have been a bit skittish ever since last Friday when the FBI announced that they are looking into new emails related to HRC (from Anthony Weiner's computer?) - The FBI States: "It is a large project. Agents determined there were as many as 650,000 emails on the laptop, dating back years. The number of emails related to the Clinton investigation is likely to be much smaller."
BIG selloff today as the USD plunged, gold rallies ahead of the rate decision by Fed tomorrow. Gold getting close to $1,300 and S&P 500 clips 2,100 before coming back a bit. DJIA under 18,000 then popped up to close at 18,037. Oil continued to plunge after OPEC could not reach any decision about anything ($46.40)
- S&P and major indices lower for October by 1% - 2%
Tesla/SolarCity announced a new type of solar roof - look like roof shingles. (Price not disclosed as of yet)
Finally got tickets to the Dinner club - Cobaya for this week - will report back on the meal next episode.
After analyzing more than 500,000 public Venmo payments, researchers at student loan marketplace LendEdu determined that a slice of pizza and a small flying stack of money were the most frequently used emojis. It makes sense given the app's majority base of millennial users who both enjoy the cheesy, cheap dinner option and don't often carry cash. Alcohol-related emojis, such as champagne, wine, and beer, swept four of the top 10 spots for emojis used. The playful illustrations, beverage related and otherwise, are used in about a third of all Venmo activity.
Snapchat will seek to raise as much as $4 billion in its planned initial public offering, according to people familiar with the matter. The IPO could value Snapchat at about $25 billion to $35 billion, the people said, asking not to be identified as the details aren't public. No final decision has been made and the size of the IPO may change, they said. The valuation could reach as much as $40 billion, one of the people said.
Apple Inc. announced that its anticipated AirPods, a pair of wireless headphones, will no longer ship this month as planned. The AirPods were introduced in September alongside the iPhone 7, which was designed without a standard headphone jack.
- Also, Apple has unveiled three new MacBook Pro laptops, two of which include a Touch Bar that replaces the function keys and a TouchID scanner that is compatible with Apple Pay.
- Alongside the 13-inch and 15-inch Pro upgrades, it launched a scaled-down, thinner version of the 13-inch MacBook Pro without a Touch Bar and TouchID that will replace the Air.
- Apple has ditched the standard USB port on all of the laptops, while upgrading their processors, screen quality and trackpads.
- Will have Thunderbolt and USB-C drives.
Herbalife (HLF) - Herbalife beats by $0.12, misses on revs; raises FY16 EPS guidance; guides FY17 EPS below two analyst estimate; also announced a CEO transition plan separately.
Valeant Pharma (VRX) is back in the hot seat. CFO may be under criminal probe - shares dropped hard on the news and now at the price low from July. (plunged 12% Monday)
- Follow Up - Stock rallying with rumor that they may sell their Salix unit (up 27% ++)
Follow up in Groupon (GRPN) - company actually did well with respect to earnings announcement and outlook. However, they also announced that they bought competitor LivingSocial - that did not sit well with investors and the stock plunged.
Shocking - OPEC meeting ended without any decision or agreement - Crude drops below $47 (4% on news and 12% from recent high)
Interesting graphic that shows the price hikes coming for ObamaCare.
---
Love the Show?
Then how about a Donation?
---
Announcing the Winner of DHUnplugged October CTP Cup for DJIA
Last DHUnplugged CTP CUP before Final Event

*** NEW INTERACTIVE CHARTS ***
Winners will be getting great stuff like the new DHUnplugged Shirts (Designed by Jimbo) - PLUS a one of a kind DHUnplugged CTP Winner's certificate..

CLICK HERE FOR MORE CHARTS ON TRADING VIEW
---
UPDATE - NEW ETF - Global X Millennials Thematic ETF Challenge!
The top holdings of Global X Millennials Thematic ETF (MILN) include stocks many investors would expect, such as Facebook, LinkedIn and Amazon, which take advantage of the tech tendencies of millennials. But some names might be more surprising like real estate investment trusts AvalonBay Communities and Equity Residential, and Home Depot, which could benefit from millennials moving out of the home of their parents.
We are creating the DH Old Codger Index Portfolio to compete against this new ETF to see how "old school" stocks do in comparison. Companies in our index will include: (updated names as of 8/29/16)

We have the performance summary running (daily and since inception of 5/6/16) - DHOCI vs. Millennials ETF Battle
---
American Apparel Inc. is preparing for its second bankruptcy filing in as many years, according to people familiar with the situation, capping a tumultuous stretch that included tumbling sales, red ink and a split with controversial founder Dov Charney. (Company just came out of bankruptcy in February)
Internet usage by mobile and tablet devices exceeded desktop worldwide for the first time in October according to independent web analytics company StatCounter.  Its research arm, they found that mobile and tablet devices accounted for 51.3% of internet usage worldwide in October compared to 48.7% by desktop.
The Obama administration on Tuesday called on U.S. states to ban agreements prohibiting many workers from moving to their employers' rivals, saying it would lead to a more competitive labor market and faster wage growth. The administration said so-called non-compete agreements interfere with worker mobility and states should consider barring companies from requiring low-wage workers and other employees who are not privy to trade secrets or other special circumstances to sign them.
To combat its 'throwaway consumer culture', Sweden has announced tax breaks on repairs to clothes, bicycles, fridges and washing machines. On bikes and clothes, VAT has been reduced from 25% to 12% and on white goods consumers can claim back income tax due on the person doing the work.
- The incentives are intended to reduce the environmental impact of the things Swedes buy. The country has ambitious targets to reduce greenhouse gas emissions, but has found that the impact of consumer choices is actually increasing.
Drivers in the U.S. braced for a spike in gasoline prices at the pump Tuesday after a deadly explosion along a major pipeline, although quick progress on repairs helped to ease some of the concerns over a supply shortage. Colonial Pipeline Co. announced Monday that an explosion along Line 1 of its gasoline pipeline caused one fatality and injured five other individuals. It shutdown its two main lines—referred to as Line 1 and Line 2—as a result. (Gasoline futures were up 15% at one point on this news)
After six months of pursuit, Gannett Co. and the former Tribune Publishing Co. had agreed on a purchase price that would have merged the publisher of USA Today with the owner of The Los Angeles Times and The Chicago Tribune.
What are your thoughts on this new Microsoft Surface and the dial?
What is JCD writing for PCMag?
See this week's stock picks HERE
Follow John C. Dvorak on Twitter
Follow Andrew Horowitz on Twitter
---
This is rare, but we wanted to recommend something to you-  Check this out…
---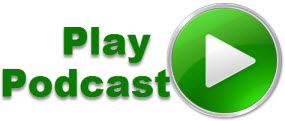 Podcast: Play in new window | Download (Duration: 1:03:13 — 34.4MB)
Subscribe: RSS