A technology snafu meant that last week we were unable to provide audio with the show. So, this week we will cover some of the important items that were on the slate as well as new ones that need to be flushed out.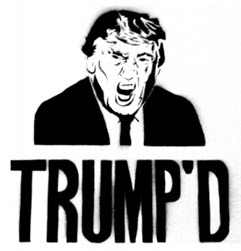 Some interesting insight into markets, politics and other newsworthy items in this episode.
Plus, we are getting ready for the final showdown of the DHUnplugged CTP Cup.
---
Click HERE for Show Notes and Links
Quite the upset with the U.S. elections... Trump declared winner, markets stage an incredible turnaround in the morning after the election results are tallied... DJIA up 800 points from the low and still rallying. Small-caps bar far the best overall with a 10% surge post-election, NASDAQ not so good.
-- What was working no longer is.
-- Infrastructure, biotech, big winners
-- Bonds, utilities, tech, emerging markets big losers
Remember a couple of weeks back --> most days down for S&P since 1980's... Then a "V" and up 6 days in a row before a slight downtick. Still holding strong.
-Markets in U.S. hitting all-time highs on daily basis. S&P 500 over 2,200 for the first time. DJIA - over 19,000
Interesting observation. 2015 was year of domestic outperformance. In fact no-where else worked. This year saw a major change and for well diversified portfolios were doing much better - that is starting to show signs of problems as the USD rally is killing non-USA investments.
---
For the end of the year - we are asking our listeners to tell us why they listen to the show -0 what they love about it, the topics etc.
Why I Listen to DHUnplugged
---
?? President-elect Donald Trump confirmed Sunday that future first lady Melania Trump and their 10-year-old son, Barron, will remain in New York after he becomes president, as first reported in the New York Post.
President-elect Donald Trump's administration will not pursue further investigations of Hillary Clinton related to her private email server or the Clinton Foundation, Trump's former campaign manager Kellyanne Conway said Tuesday, a significant break from a major campaign promise.
According to Mark Hulbert [LINK] :
The accompanying chart tells the sobering story: Depending on which of six widely used valuation measures, the market currently is more overvalued than it was, at between 79% and 95% of the three dozen bull-market tops since 1900. (According to a bull-market calendar maintained by Ned Davis Research for a precise list of those market tops.)
Adam was in town with Tina. Came over the house, went on boat for a ride to a great dinner and a great evening overall.
Trump Stocks continue to defy gravity - US Steel - Up 50% since election.
Have to love this: Since Trump had his own aircraft and charter company, the U.S. govy Secret Service effectively paid his companies $6million for their share of the transportation through the campaign.
President-elect Donald Trump declared that a sitting U.S. president "can't have a conflict of interest," responding to a surge of questions about whether his global business interests will collide with his official duties when he takes office in January. Asked about potential business conflicts during an interview with the New York Times, Trump said federal law is "totally on my side." Federal law exempts presidents and vice presidents from rules that ban officials from using their positions to further their personal interests -- an exception crafted out of the belief that presidents shouldn't have to worry about triggering ethics probes when making hard decisions.
OIL! More OPEC comments push Crude higher by almost 6% over the past week - the biggest move up in months. Anticipation mounting for the end of November meeting to decide about production cuts. (Crude at $48)
The Fed is on board it appears with the idea that Trump's fiscal stimulus will allow them to be less accommodative.
- 95% probability of a rate hike in December according to Fed Fund Futures.
Banks have been big winners since the election as the yield curve steepened.
Goldman Sachs is suggesting that Trump policies may be good in short-turn but could lead to stagflation: That's the view of economists at Goldman Sachs Group Inc., who argue that while some of President-elect Donald Trump's proposals could boost U.S. economic growth in the near future, his other policies would offset those positive impacts over the long-run.
Already we are seeing a massive move in the U.S. Dollar since the election (Good for imports, bad for exports)
Guess what company is thinking about this: While still in an exploration phase, the device would connect wirelessly to smartphone, show images and other information in the wearer's field of vision, and may use augmented reality, the people said.
Big moves in small caps and micro-craps - Shippers are on fire. Dryships (DRYS) up from $5 on 11/10 to $115(back down to $9) . Diana Containerships (DCIX) up from $2 to $24 (Now $5)
---
Love the Show?
Then how about a Donation?
---

Last DHUnplugged CTP CUP before Final Event
Prizes include: A dozen H&C Golfballs, Signed TDI book, DHUnplugged Collector T-Shirt, Official Winner's Certificate, $25 Gift certificate, DH  to Shake Shack and more!
If you were a winner this year of a CTP, watch your email for instructions on how to enter the final showdown.
*** NEW INTERACTIVE CHARTS ***
Winners will be getting great stuff like the new DHUnplugged Shirts (Designed by Jimbo) - PLUS a one-of-a-kind DHUnplugged CTP Winner's certificate..

CLICK HERE FOR MORE CHARTS ON TRADING VIEW
---
UPDATE - NEW ETF - Global X Millennials Thematic ETF Challenge!
The top holdings of Global X Millennials Thematic ETF (MILN) include stocks many investors would expect, such as Facebook, LinkedIn and Amazon, which take advantage of the tech tendencies of millennials. But some names might be more surprising like real estate investment trusts AvalonBay Communities and Equity Residential, and Home Depot, which could benefit from millennials moving out of the home of their parents.
We are creating the DH Old Codger Index Portfolio to compete against this new ETF to see how "old school" stocks do in comparison. Companies in our index will include: (updated names as of 8/29/16)
We have the performance summary running (daily and since inception of 5/6/16) - DHOCI vs. Millennials ETF Battle
---
Ole' Codgers narrowing the gap to only 2% since inception. With the "new tech" selloff and Trump win pushing on old school sectors, major move over past week.
Handshake leads to lawsuit. Two attorneys meet and shake hands. One is claiming that the other shook too hard, squeezed hand and has been in pain ever since. 2014 the incident happened and now plaintiff is seeking $100,000 in damages (Florida of course)
Leaked document out of U.K. says that there is no current plan for Brexit at this time. (of course denied)
Buffet makes big entry into Airline stocks over past few months - just announced last week.
- At the same time: United Continental Holdings Inc will become the first big U.S. airline to limit low-fare customers to one carry-on bag that fits under a seat, and will defer delivery of dozens of planes from Boeing Co as part of a push to boost profits.
What does this mean? Google announced that its advertising tools will soon be closed to websites that promote fake news, a policy that could cut off revenue streams for publications that peddle hoaxes on platforms like Facebook.
Oh... Really? Highway deaths have surged in the last two years, and experts put much of the blame on in-car use of smartphones and dashboard apps.
Seems that the latest economic poll shows that all of a sudden, Republicans believe that the economy is on good footing. (Didn't they just say we were on the edge of a collapse?)
Story is making rounds again: Signet Jewelers shares dropping in recent trade following report that company allegedly swapped real diamonds with fakes. (Earnings announced today - company had generally good outlook, stock up 12% then faded throughout the day)

How is the trend for million- and billionaires?
Here is a not-so happy thought: At least one million tons of chemical weapons dumped after the world wars lie rusting on the ocean floor. As the metal rusts away, the toxic chemicals will be exposed threatening marine life around them, scientists warn.
Two Chinese firms plan to build a solar power plant in the exclusion zone around the Chernobyl nuclear reactor, which has been off limits since a devastating explosion contaminated the region with deadly radiation in 1986. GCL System Integration Technology (GCL-SI), a subsidiary of the GCL Group, said it would cooperate with China National Complete Engineering Corp (CCEC) on the project in Ukraine, with construction expected to start next year.
The aloe vera gel many Americans buy to soothe damaged skin contains no evidence of aloe vera at all. Samples of store-brand aloe gel purchased at national retailers Wal-Mart, Target and CVS showed no indication of the plant in various lab tests. The products all listed aloe barbadensis leaf juice — another name for aloe vera — as either the No. 1 ingredient or No. 2 after water.
New process for browsing Facebook - saves so much time.... Whenever I get to a post with dog picture or video, I close app.
What is JCD writing for PCMag?
See this week's stock picks HERE
Follow John C. Dvorak on Twitter
Follow Andrew Horowitz on Twitter
---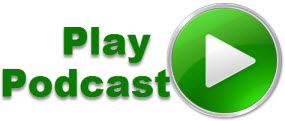 Podcast: Play in new window | Download (Duration: 59:42 — 41.3MB)
Subscribe: RSS