Markets are on a march higher with the 20,000 mark just ahead for the DJIA. It appears that the momentum crowd is pushing so that they can get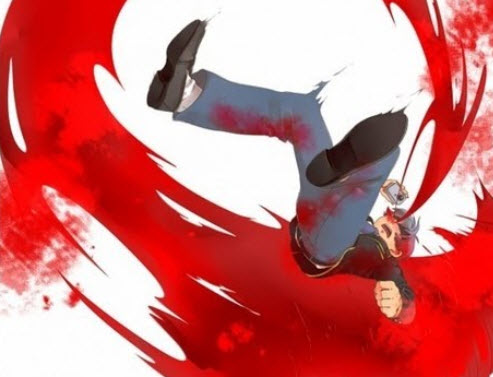 ready to put on their double party hats for the new year.
But, is are markets approaching nosebleed levels and ready for corrective action?
We take a good, hard look at the fundamentals underlying the rally and all of the important (and unimportant) business news.
---
Click HERE for Show Notes and Links
Ahead of the Fed - what will be? 100% probability of a hike at the Dec 14th meeting, but the presser after with commentary about what may be in store for 2017? 10-year treasury hits 2.5% and USD has been on the rise - this will surely play a part in the Fed's decision making.
- How many for 2017?
Is the run in financials over? Seems that there has been all of the potential good news priced in and more.
The DJIA is getting close to that magic number - 20,000 (only 84 points away). It appears that there is a need to get there by the end of the year to prove something. Even thought there is nothing that can be pinned on exact plans for stimulus or otherwise by the incoming administration, there is a major high that investors are on now about the future.
-- Looking for a blow off top to see when/if there will be any corrective action on the post-election rally.
Currently the trailing P/E for the S&P 500 is 26+, while forward P/E is also in nosebleed territory.
First the trailing P/E for the S&P 500
Now the forward P/E for the S&P 500
Example of blow-off top: (needs reversal and volume)
Twitter-In-Chief Trump is still at it. First comments about China (sinks China markets) and now about the F-35 program being too costly - Lockheed Martin (LMT) already on the defensive and issues statement to CNBC that they will welcome the opportunity to discuss costs with Trump. (Stock down 5% and defense sector.
-- What do we think of our next President Tweeting about high drug prices and slamming companies about high costs ? TweetBully
In other bizarre Tweet news:
Former Major League Baseball star Jose Canseco just pitched Donald Trump a game-changing idea for the U.S. economy. In a tweet to Trump, Canseco suggested that he should assume the mantle of Federal Reserve chair and, in return, stocks would stage a home run, doubling by the end of the Trump's first term.
Is Twitter going to be "cool" and attract more users due to Twitter-in-Chief? If so, is there a play here?
Kiss ass? IBM Chief Executive Officer Ginni Rometty said she plans to hire about 25,000 people in the U.S. and invest $1 billion over the next four years, laying out her vision for filling technology jobs in America on the eve of a meeting of industry leaders with President-elect Donald Trump.
Boeing Co. is planning a deeper cut in production next year for the 777 jetliner, its second-largest source of profit, as the planemaker contends with waning demand for long-range jets. (Meanwhile - after this release they follow up with a massive hike to dividend and buying back $14 billion of stock) Also, big order from IRAN - will that be allowed?
Just so amusing - Now NON OPEC is in favor of cuts to bring market and demand back to equilibrium. (oil spikes then drops then next day)
More amusing is the Russian hacking outcry - is this for real and if so was it so well designed to help with votes?
Google is backing away from their ambitions for a self-driving car. First Apple, now Google - what is up with that?
- No, now it seems they just renamed the unit to Waymo, said to plan autonomous ride-sharing service with Fiat by the end of 2017.
---
For the end of the year - we are asking our listeners to tell us why they listen to the show - what they love about it, the topics etc.
So far a few have trickled in. Good stuff...
Why I Listen to DHUnplugged
---
Love the Show?
Then how about a Donation?
---

Last DHUnplugged CTP CUP before Final Event
Prizes include: A dozen H&C Golfballs, Signed TDI book, DHUnplugged Collector T-Shirt, Official Winner's Certificate, $25 Gift certificate more...
If you were a winner this year of a CTP, watch your email for instructions on how to enter the final showdown.
*** NEW INTERACTIVE CHARTS ***
Winners will be getting great stuff like the new DHUnplugged Shirts (Designed by Jimbo) - PLUS a one-of-a-kind DHUnplugged CTP Winner's certificate..

CLICK HERE FOR MORE CHARTS ON TRADING VIEW
---
UPDATE - NEW ETF - Global X Millennials Thematic ETF Challenge!
The top holdings of Global X Millennials Thematic ETF (MILN) include stocks many investors would expect, such as Facebook, LinkedIn and Amazon, which take advantage of the tech tendencies of millennials. But some names might be more surprising like real estate investment trusts AvalonBay Communities and Equity Residential, and Home Depot, which could benefit from millennials moving out of the home of their parents.
We are creating the DH Old Codger Index Portfolio to compete against this new ETF to see how "old school" stocks do in comparison. Companies in our index will include: (updated names as of 8/29/16)
We have the performance summary running (daily and since inception of 5/6/16) - DHOCI vs. Millennials ETF Battle
---
More than 50,000 Americans died from drug overdoses last year — the most ever. More than guns! The disastrous tally has been pushed to new heights by soaring abuse of heroin and prescription painkillers, a class of drugs known as opioids.
- Is Kratom the answer? Seems getting popular as "legal" alternative to opiods.
President-elect Donald Trump has confirmed the chief executive of Exxon Mobil, Rex Tillerson, as his choice for US secretary of state. In a statement, Mr Trump praised Mr Tillerson, 64, as among the "most accomplished business leaders and international dealmakers" in the world.
$$$$$$- In the first 10 months of 2016, Colorado marijuana shops reached a significant milestone they had barely missed in all of 2015: $1 billion in legal, regulated cannabis sales. Recreational and medical cannabis shops in America's first 420-legal state have sold nearly $1.1 billion of marijuana and related products in 2016, according to the new October data from the state's Department of Revenue.
We want to work here! Starting in January, American Express (AXP) will expand its paid parental leave policy for mothers and fathers to 20 weeks at full pay, plus another six to eight weeks for women who give birth and require medical leave. Full-time and part-time employees who have worked at Amex for at least a year are eligible.
Popcorn Time: A new ransomware variant has been discovered using an innovative system to increase infections: the software turns victims into attackers by offering a pyramid scheme-style discount. Any user who finds themselves infected with the Popcorn Time malware (named after, but unrelated to, the bittorrent client) is offered the ability to unlock their files for a cash payment, usually one bitcoin ($772.67/£613.20).
- But they also have a second option, described by the developers as "the nasty way": passing on a link to the malware. "If two or more people install this file and pay, we will decrypt your files for free".
More money was spent on vinyl than album downloads last week for the first time ever, new figures have revealed. The Entertainment Retailers Association (ERA) said vinyl sales earned the record industry £2.4m in week 48 of 2016, while downloads took in £2.1m. (I gave all mine away)
Revelers in Guatemala set ablaze cardboard representations of U.S. President-elect Donald Trump wearing devil horns during a traditional ceremony, "La Quema del Diablo", or the Burning of the Devil, held ahead of Christmas every year.
What is JCD writing for PCMag?
See this week's stock picks HERE
Follow John C. Dvorak on Twitter
Follow Andrew Horowitz on Twitter
---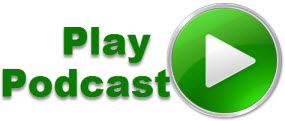 Podcast: Play in new window | Download (Duration: 1:01:12 — 42.3MB)
Subscribe: RSS