Elections! Finally the day has arrived and we are about to see who will take the big seat at the top of the U.S. political system.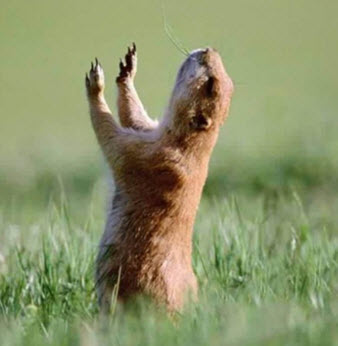 What has been one of the most cantankerous campaigns in recent history will finally provide some relief that we won't be subjected to anymore debates and commercials related to this event. Hallelujah!
Markets rallied on Monday as the FBI announced that the Clinton email issue is put to bed – for the time being at least.
---
Click HERE for Show Notes and Links
Let's give a hallelujah that this election is about to be over. Last poll closing is Alaska at 1am.
Nasty election : Two clerks from precincts in Pompano Beach were fired after a dispute that was the first major issue in South Florida during Election Day. Police were called to the Herb Skolknick Community Center after complaints of possible voter intimidation from the Democratic and Republican poll watchers at one precinct. That led to a dispute between the clerks from precincts 23 and 24 - one a Democrat, the other a Republican.
S&P 500 posts the longest losing streak since 1980. 9 days in a row) However, the S&P 500 was only down ~ 5% since the recent high while the Russell 2000 Small-cap index is down close to 10%. And just like that - boom! FBI comes out with statement that Hillary Clinton email issue appears to be resolved.
- Something fishy? Original comment comes out 1 hour before market closes on a Friday and sinks markets. Then, the follow up that shows matter is resolved appears 2 hours before futures open on a Sunday. Who was playing with markets????
Big global banks, including Morgan Stanley, JPMorgan Chase & Co and HSBC are bracing for potential tumult on financial markets after Tuesday's U.S. election. Traders are being called in to stay late/early in case of something wonky...
You can see by the Mexican Peso who market prefers as winner of  election - major move higher for Peso on FBI news:
DJIA up 350+ points on Monday as positions are squared up ahead of the election - especially with the relief that the email scandal is put to rest - at least for the time being.
Elections are forcing investors to square up as the race tightens and results are just moments away. the U.S. grew by 161,000 last month, while economists polled by Reuters expected an increase of 175,000. The unemployment rate stood at 4.9 percent —in line with expectations.
- The bigger number in the report was wages, with average hourly earnings climbing 10 cents and reflecting a 2.8 percent annualized increase, according to the report from the Bureau of Labor Statistics.(Most in lower paying jobs)
Let's see what is the latest with the elections....
How the elections could move markets:
- Clinton victory will be seen as a "more of the same" and markets like that. Will also mean that banks and healthcare stocks could be in the spotlight for tougher regulation. Fed would move rates up in December if markets don't do anything weird.
- Trump victory will be difficult on markets, especially Mexico and emerging economies. Defense and dirty energy stocks could do well as well as infrastructure related. Fed probably on hold.
Follow up on Crude: In oil markets, U.S. crude prices whipsawed, settling 1.32 percent lower at $44.07 per barrel, after OPEC's secretary general denied reports of tensions resurfacing between Saudi Arabia and Iran that could scupper a key output cut deal. WTI had briefly traded positive after the news broke.
The U.S. government is gearing up for an unprecedented effort to protect Tuesday's presidential election from cyber attack, U.S. officials told NBC News. Cyber centers at the Department of Homeland Security, the Justice Department and the FBI — as well as the Pentagon, the CIA and other intelligence agencies — will be on alert, with extra staff hunting for any possible threat, officials say.
- The concern is so high, intelligence officials told NBC, that for the first time, hundreds of military and intelligence cyber experts who work out of top secret facilities, including underground bunkers, will be monitoring intelligence about a U.S. presidential election. They will react to any threat to the federal government's communication and command systems.
The Uber effect? Hertz (HTZ) comes in with decent earnings but outlook is horrible. Stock down 48% 50% 32% 22%
- Why would this be the case if the overall travel industry is doing well.
- Then again, TripAdvisor (TRIP) down 15% after tonight's earnings.
Smart Dude: Since bank cards and "regular" banking operations are not available to the Cannabis industry - Bitcoin is now being used in some dispensaries in Colorado.
Electric car maker Tesla Motors (TSLA) has decided to stop offering unlimited free use of its 734 fast charging stations worldwide, just months before it's scheduled to start selling a mass-market electric car.
- Tesla Motors Inc. says cars ordered after Jan. 1, 2017 will get roughly 1,000 miles worth of credits each year for use at the Supercharger stations. But after the credits are used, owners will have to pay fees that Tesla didn't detail on Monday. Vehicles ordered or sold on or before Jan. 1 would still get unlimited free charging.
A U.S. regulator found software in some Audi vehicles that lowered their carbon dioxide emissions if it detected they were being used under test conditions, Bild am Sonntag reported. The California Air Resources Board (CARB) discovered the software in an automatic transmission Audi last summer, the German weekly newspaper said, without citing any sources.
Something to look at.... Already the Fed has been tightening and we can see the impact on markets.
Monetary base is the total amount of a currency that is either circulated in the hands of the public or in the commercial bank deposits held in the central bank's reserves. This measure of the money supply typically only includes the most liquid currencies; it is also known as the "money base."
 When monetary base expands, markets move higher.... (essentially this is the money supply across entire system)
---
Love the Show?
Then how about a Donation?
---

Last DHUnplugged CTP CUP before Final Event
*** NEW INTERACTIVE CHARTS ***
Winners will be getting great stuff like the new DHUnplugged Shirts (Designed by Jimbo) - PLUS a one of a kind DHUnplugged CTP Winner's certificate..

CLICK HERE FOR MORE CHARTS ON TRADING VIEW
---
UPDATE - NEW ETF - Global X Millennials Thematic ETF Challenge!
The top holdings of Global X Millennials Thematic ETF (MILN) include stocks many investors would expect, such as Facebook, LinkedIn and Amazon, which take advantage of the tech tendencies of millennials. But some names might be more surprising like real estate investment trusts AvalonBay Communities and Equity Residential, and Home Depot, which could benefit from millennials moving out of the home of their parents.
We are creating the DH Old Codger Index Portfolio to compete against this new ETF to see how "old school" stocks do in comparison. Companies in our index will include: (updated names as of 8/29/16)

We have the performance summary running (daily and since inception of 5/6/16) - DHOCI vs. Millennials ETF Battle
---
Dvorak called it! Headlines that U.K. Supreme Court has granted permission for government to appeal Article 50 ruling; has set aside Dec 5-8 for hearing.
No Shave November - Found a great beard ...
Nice to see: Campaigners and parents of children with autism have called for retailers to follow the example of a major toy chain after it held a "quiet hour" to cater for those on the autistic spectrum. Toys R Us today opened its doors an hour early after adapting its UK stores with measures tailored to meet the needs of children with autism, including dimmed fluorescent lighting and a ban on music and in-store announcements.
Chocolate maker Mondelez defended its decision in the U.K. to change the shape of a version of its Toblerone chocolate, blaming the rising cost of ingredients. In other words.....

Priceline took a $941 million write-down on OpenTable last quarter and said it was shifting its strategy to pursue growth opportunities for the business "on a more measured and deliberate basis."
The latest Google drones have just started taking flight in the real world. But the team behind the technology is slowing down, trimming headcount and shelving initiatives as the experimental unit becomes the latest target of tightening budgets across parent company Alphabet Inc.  Project Wing, a unit of Alphabet's X research lab, nixed a partnership with coffee giant Starbucks Corp., according to people familiar with the decision.
What is JCD writing for PCMag?
See this week's stock picks HERE
Follow John C. Dvorak on Twitter
Follow Andrew Horowitz on Twitter
---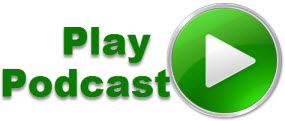 Podcast: Play in new window | Download (Duration: 1:00:34 — 32.7MB)
Subscribe: RSS