Mega mergers announces over the weekend helped to keep some interest in markets. After being down for the past few, markets were able to put in a gain over the last week.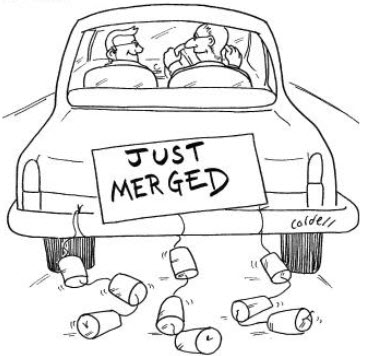 Big announcements this week as it is one of the heaviest for this earnings reporting period. Amazon, Google and many others are set to report.
Will the Fed raise this year? What about the price of bonds, gold and other important commodities.
---
Click HERE for Show Notes and Links
Markets - Mega Merger Monday:
- AT&T (T) buying Time Warner (TWX) for upwards of $85b --> Could face serious regulatory issues.
- Hilton (HLT) has buyer of 50% Blackrock's position for$6.5b ($25.50 per share)
- Rockwell Collins (COL) is acquiring B/E Aerospace (BEAV)
- TD Ameritrade (AMTD) is buying Scottrade for $4 bln, while parent TD Bank (TD) will buy Scottrade Bank
- JP Energy (JPEP) and American Midstream (AMID) are merging
- Genworth (GNW) bought out by China Oceanwide Holdings Group (GNW down 8% on this news)
- Rumors that Japan's Softbank is looking to buy Twitter (TWTR)
- NY Times buying the consumer guide Wirecutter site for $30 million
After the show last week, China released a good amount of economic data - all hit almost exactly the estimates (DUH!)
Microsoft (MSFT) came out with some pretty impressive numbers this quarter. Stock has finally surpassed its Dot-com high set in 1999.
Apple (AAPL) earnings:
- Apple prelim Q4 $1.67 vs $1.66 Capital IQ Consensus Estimate; revs $46.9 bln vs $46.98 bln Capital IQ Consensus Estimate
- Apple reports Q4 gross margins 38.0% vs 38% ests vs 39.9% last year
- Apple sees Q1 revs $76-78 bln vs $75.33 bln Capital IQ Consensus Estimate
- Apple guidance implies Q1 net income of ~$16.5-17.4 bln vs. $18.36 bln last year
- Revenue in Greater China -- a key growth market for the company -- was down 30%
- Unit sales of the iPhone (-5%), iPad (-6%),and Mac (-14%) were all down year-over-year
Q4 iPhones 45.5 mln vs 45.2 million ests versus 48.05 million in Q4 of last year.
Q4 iPads 9.3 mln vs 9.3 million ests versus 9.9 million in Q4 of last year.
Q4 Macs 4.9 mln vs 5.2 million ests versus 5.7 million in Q4 of last year.
Chipotle (CMG) - Big miss on EPS, revenues were somewhat inline. Company say 25% same store sales from year ago. Guidance for $10 FY17 (how they are going to get there is anyone's guess).
- Stock ralled on this - for seemingly no reason, then fell back below $400.
One of my favorite quotes this earnings season: Proctor & Gamble CEO: "We We had a good quarter for organic growth fueled by cost cutting"
Some of the topics that we did not have time for last week:
Wondering what the Federal Reserve is holding currently? [INTERACTIVE LINK]
Pot stocks! Here is a list of how many are doing this year. Most are pink sheet/bulletin board stocks, hard to trade but...
The Obama administration announced Friday a new round of executive actions designed to increase trade and travel with the communist island. And this is the one many Americans have been waiting for — no more restrictions on the island's famed rum and cigars. (Can bring back for personal use only - cannot buy here)
Millions of Social Security recipients and federal retirees will get a 0.3 percent increase in monthly benefits next year, the fifth year in a row that older Americans will have to settle for historically low raises. The adjustment adds up to a monthly increase of less than $4 a month for an average recipient.
Chuck Berry - at 90 is releasing a new album. This is his first since 1979. He dedicated the album to his wife of 58 years, Thelmetta.
Apple (AAPL) said to be scaling back or not moving ahead with driverless cars.
Last week we looked at the top 10 highest paid actors and CEOs. This week - the highest paid Dead celebrities:
Internet hack last Friday? The computerized attack that left more than 1,200 websites unreachable on Friday stemmed from efforts, years earlier, by players of online games to frustrate and slow their opponents, security experts say.
The massive denial-of-service attack was launched from thousands of internet-connected devices, including cameras, video recorders and routers. It overwhelmed computer servers at Dynamic Network Services Inc., also known as Dyn, which plays a crucial role in connecting users to websites.
Trump Hotels removing Trump name? While older properties will keep name, Trump Hotels announced in September 2016 that they are launching a new hotel brand called "Scion."
Is gold a good play? With the U.S. dollar rising and the general elections just weeks away - thoughts?
Twitter (TWTR) - moving/rescheduling their quarterly earnings release 'to avoid overlapping with several other earnings announcements in the Internet sector - plus laying off about 8% of its employees

Under Armor (UA) - stock hammered even as it reports a good quarter and somewhat good outlook. However, comments about future with near-term growth will be not as great as they reinvest into longer-term growth opportunities. (Stock hit a multi-year low pre-market)
IBM authorizes $3 bln for stock repurchase; amount is in addition to approximately $3 bln remaining at the end of September 2016 from a prior authorization
---
Love the Show?
Then how about a Donation?
---
DHUnplugged October CTP Cup for DJIA
*** NEW INTERACTIVE CHARTS ***
Winners will be getting great stuff like the new DHUnplugged Shirts (Designed by Jimbo) - PLUS a one of a kind DHUnplugged CTP Winner's certificate..

CLICK HERE FOR MORE CHARTS ON TRADING VIEW
---
UPDATE - NEW ETF - Global X Millennials Thematic ETF Challenge!
The top holdings of Global X Millennials Thematic ETF (MILN) include stocks many investors would expect, such as Facebook, LinkedIn and Amazon, which take advantage of the tech tendencies of millennials. But some names might be more surprising like real estate investment trusts AvalonBay Communities and Equity Residential, and Home Depot, which could benefit from millennials moving out of the home of their parents.
We are creating the DH Old Codger Index Portfolio to compete against this new ETF to see how "old school" stocks do in comparison. Companies in our index will include: (updated names as of 8/29/16)

We have the performance summary running (daily and since inception of 5/6/16) - DHOCI vs. Millennials ETF Battle
---
According to TrimTabs: Insider buying based on Form 4 filings with the Securities and Exchange Commission has dropped to just $110 million in October through Friday, October 21.
- As insider buying slumps, U.S. companies are also committing less cash to repurchase shares.  Stock buyback announcements fell to a nine-quarter low of $115.0 billion in the third quarter, and they would have been much lower without a single $40 billion buyback for Microsoft.  Buybacks have totaled just $8.2 billion this month through Friday, October 21.
Wells Fargo (WFC): About 14% of WFC customers want to switch banks amid fake accounts scandal, according to Financial Times.
Netflix is already $2.37 billion in debt, but the company announced today in a press release that it was raising another $800 million through a new debt offering in order for the streaming service to create more original content.
An American airline won the right to weigh its passengers over a six-month period earlier this year to learn how it could save fuel, after discovering the average passenger and carry-on luggage was heavier than expected. Hawaiian Airlines has now scrapped pre-booked seating for people flying the 2,600-mile route between Honolulu and the American Samoa. Instead, passengers will be assigned seats when they check-in to make sure weight is evenly distributed around the main cabin of the plane. The airline will keep at least one seat open per row or place children under the age of 13 in those seats.
How bad will this be for employment? Anheuser-Busch says it has completed the world's first commercial shipment by self-driving truck, sending a beer-filled tractor-trailer on a journey of more than 120 miles through Colorado.
FLIPS - Researchers have devised an attack that gains unfettered "root" access to a large number of Android phones, exploiting a relatively new type of bug that allows adversaries to manipulate data stored in memory chips. ROWHAMMER BITFLIPS
What is JCD writing for PCMag?
See this week's stock picks HERE
Follow John C. Dvorak on Twitter
Follow Andrew Horowitz on Twitter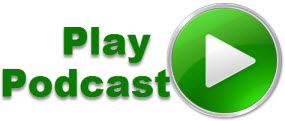 Podcast: Play in new window | Download (Duration: 1:09:35 — 38.1MB)
Subscribe: RSS