The last show of the year – and what a great year it has been! Markets providing great opportunities as news giving us endless topics to discuss.
Why do people listen to DHUnplugged? We have a good list of answers from listeners that you may want to hear. Also, some of the exciting things w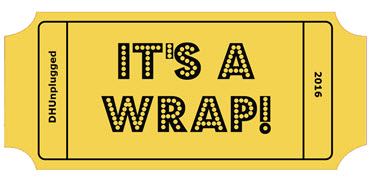 e did on the show during the 2016 year and what we learned this year that was important.
John and Andrew close out the year with some thoughts on what was, and what will be.
---
Click HERE for Show Notes and Links
Markets are slowing down into the end of the year. Several attempts have been made for that 20,000 level on the DJIA - only to be thwarted.
- Today there was an attempt again to race for the 20k mark - only to have the markets reverse - DJIA now 19,833
- Massive sell-on-close expected for stocks at the end of year. Billions of $$ supposedly going to be sold at end of year by pensions and other institutions as they re-balance out of stocks into bonds.
Consumer sentiment is up to the highest levels seen in some time. The Conference Board's Consumer Confidence Index surged to 113.7 in December - the highest reading for the index since August 2001.
- According to Briefing.com, the key takeaway from the report is that the uptick was driven entirely by the Expectations Index (the future hopes)
Latest report on consumer spending showed an increased of 0.2%, while consumer incomes were flat. November was the first month in nine in which household incomes failed to rise, and the consumer spending advance was half that of October. Even so, with consumer confidence indices and other economic indicators becoming stronger, the November figures may represent an anomaly.
Last week we learned that President-elect Trump was looking to expand the nuclear capabilities of the U.S. (as stated in a Tweet)
- First is this the right forum/venue to present such ideas?
- Then we hear that India successfully test-fired its longest range nuclear-capable missile, confirming its status in the select group of nations with weapons that can travel from one continent to another. Agni-V, with a range of more than 5,000 kilometers (3,107 miles), completed its fourth and final firing test at the Defense Research and Development Organization's range off the coast of the eastern state of Odisha. (ANY COINCIDENCE?)
President-elect Donald Trump's pick to run the Health and Human Services Department traded more than $300,000 in shares of health-related companies over the past four years while sponsoring and advocating legislation that potentially could affect those companies' stocks. Rep. Tom Price, a Georgia Republican, bought and sold stock in about 40 health-care, pharmaceutical and biomedical companies since 2012, including a many that could benefit from legislation. (of course this is legal since Congress allows it to be legal)
Otherwise, let's keep it light for the holidays.. We can get down and dirty right at the start of the 2017 year...
Good idea for holidays:
Amazon and Goodwill have teamed up with an organization called Give Back Box to provide shoppers with a way to get rid of the cardboard boxes and some household clutter at the same time. If you have items in your home you've been meaning to donate to Goodwill, the company's new partnership with Amazon could be the answer you've been waiting for.
Let's go over some of the exciting things that we did on DHUnplugged this year - 2016
Bitcoin Poll - Was it viable?
Guess the Money Contest
DH Ole' Codgers vs. Millenials
Updated and overhauled the DH Weekly stock picks
All New Closest to the Pin (with DH coveted T-shirts for prize)
New ways to donate
What we learned this year:
John can play some odd instruments
Andrew can't tie a bow-tie
Everything can be blamed on the Russians
62% of Americans don't have $1,000 in savings
Advertiser will be using virtual reality to win customers
Fake news and fake ads are a "thing"
People will pay lots of $ to dine naked in London
Uber is not a ride sharing service
New social experiment contemplated. Swiss may pay people $2,500 per month for doing nothing
Pizza delivery by drone
Amazon self checkout is a big risk
Cupping all the rage with Olympic athletes
Zika - mysteriously comes and goes
Constant Currency is the new norm as an excuse for poor earnings
Yahoo! reports security breaches only after 3+ years
Trump Tweets will give us plenty of comedy and talking points for show
Ole' Codgers Portfolio took some time to warm up - but now ahead of Millennial's ETF
Best Stock picks of the Year (Top 5)

| | | | |
| --- | --- | --- | --- |
| SYMBOL | Stock Name | Gain/Loss | WHO? |
| BCS | Barclays Plc ADS | +49.79% | Andrew/John |
| YANG | Direxion Dly FTSE ChinaBear3X | +47.85% | Andrew |
| SRPT | Sarepta Therapeutics Inc | +42.09% | Andrew/John |
| REN | Resolute Energy Corp | + 31.63% | Andrew |
| NTDOY | Nintendo | + 29.51% | John |
Worst Stock Picks of 2016 (Top 5)
| | | | |
| --- | --- | --- | --- |
| SYMBOL | Stock Name | Gain/Loss | WHO? |
| CANN | General Cannabis Corp | - 17.90% | Andrew |
| RBS | The Royal Bank of Scotland | - 14.49% | Andrew |
| INSY | Insys Therapeutics Inc | - 14.02% | Andrew |
| FRAN | Francesca's Hldg Corp | - 10.00% | Andrew |
| OPTT | Ocean Power Technologies Inc | - 9.73% | Andrew |
WHY YOU LISTEN TO DHUNPLUGGED - Listener comments.
---
Love the Show?
Then how about a Donation?
---

Last DHUnplugged CTP CUP before Final Event
Prizes include: A dozen H&C Golfballs, Signed TDI book, DHUnplugged Collector T-Shirt, Official Winner's Certificate, $25 Gift certificate more...
If you were a winner this year of a CTP, watch your email for instructions on how to enter the final showdown.
*** NEW INTERACTIVE CHARTS ***
Winners will be getting great stuff like the new DHUnplugged Shirts (Designed by Jimbo) - PLUS a one-of-a-kind DHUnplugged CTP Winner's certificate..

CLICK HERE FOR MORE CHARTS ON TRADING VIEW
---
UPDATE - NEW ETF - Global X Millennials Thematic ETF Challenge!
The top holdings of Global X Millennials Thematic ETF (MILN) include stocks many investors would expect, such as Facebook, LinkedIn and Amazon, which take advantage of the tech tendencies of millennials. But some names might be more surprising like real estate investment trusts AvalonBay Communities and Equity Residential, and Home Depot, which could benefit from millennials moving out of the home of their parents.
We are creating the DH Old Codger Index Portfolio to compete against this new ETF to see how "old school" stocks do in comparison. Companies in our index will include: (updated names as of 8/29/16)
We have the performance summary running (daily and since inception of 5/6/16) - DHOCI vs. Millennials ETF Battle
---
What is JCD writing for PCMag?
Weekly Stock Picks
We will be removing all "old stocks" from the DHUnplugged Weekly Stock picks and starting over for 2017?
See this week's stock picks HERE
Follow John C. Dvorak on Twitter
Follow Andrew Horowitz on Twitter
---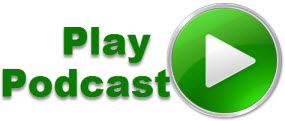 Podcast: Play in new window | Download (Duration: 51:32 — 35.7MB)
Subscribe: RSS