The Fed finally hikes rates. Trump wins the election again.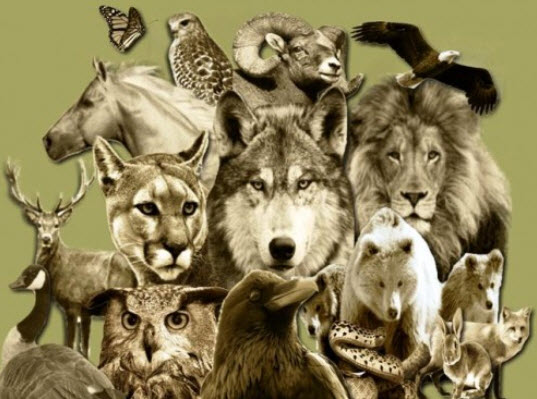 Animal Spirits are alive and well – but what does that mean anyway?
We take a look at how in the world Uber is losing millions of dollars and how markets are reacting to the recent Fed rate hike.
Plus, another major breach at Yahoo!, Nike's earnings and more…
---
Click HERE for Show Notes and Links
Merry, Happy Christmas, Hanukkah and Kwanzaa. All happening Sunday/Monday this week. Any big plans? markets will be closed on Monday December 26th in observance of the holidays. Then New Years is right around the corner (markets will be closed Monday January 2 in observance)
End of year show on Wednesday, December 28?
Markets reacted to the Fed rat hike with a surge for the USD. So, only one hike for 2016. Equities were off a bit, but not too troubling.
- Game plan - Fed decided to project that there will be 3 rate hikes in 2017 (they also expected 4 rate hikes in 2016)
- USD/DXY at 103.30 today
DJIA closing in on the psychological 20,000 level. Even with some of the recent geopolitical headwinds, investors have their finger on the buy button.
- Berlin trucker smashes into Christmas Market
- Russian ambassador to Turkish assassinated
- The U.S. closed its main diplomatic missions in Turkey after a man fired shots outside its embassy
According to Trim Tabs: Record $97.6 Billion Pumped into U.S. Equity Exchange-Traded Funds since Election Day.
FBI Director James B. Comey and Director of National Intelligence James R. Clapper Jr. are in agreement with a CIA assessment that Russia intervened in the 2016 election in part to help Donald Trump win the White House, officials disclosed Friday, as President Obama issued a public warning to Moscow that it could face retaliation.
All the rage: Animal Spirits - what are these anyway?
Terrorism across Europe has killed 10,537 people in 18,803 reported attacks – excluding those considered military tactics in war zones – between January 1970 and December 2015, according to the University of Maryland's Global Terrorism Database.
Brazil government has signaled that it wants to tackle the staggeringly large spread between Brazil's benchmark Selic rate - currently 13.75 percent - and the average annual interest on credit cards, which is somewhere north of 450 percent.
- Taking it down to 200% will seem like a bargain
Uber - How is this possible?
- In the first nine months of this year, the ride-hailing company lost significantly more than $2.2 billion, according to a person familiar with the matter. In the third quarter, Uber lost more than $800 million, not including its Chinese operation. (Net income in the quarter -- after paying drivers was $1.7 billion)
- Uber generated about $3.76 billion in net revenue in the first nine months of 2016 and is on track to exceed $5.5 billion this year
Why is the Euro dropping again?
- The Italian government cleared the way for the potential rescue of lenders, including Banca Monte dei Paschi di Siena SpA, by seeking permission from parliament to increase the nation's public debt by as much as 20 billion euros ($21 billion).
- Banca Monte dei Paschi was looking to get outside money by issuing shares, but that plan seemed to fail miserably.
Yahoo! - Another massive breach that was just revealed - again from years ago.
- Will we continue to see the company release more of the same in the years to come?
Facebook - On Friday, Facebook revealed faulty metrics with Instant Articles, its mobile publishing system, the fourth disclosure of a measurement error since September. The admission sharpened calls for more independent organizations to monitor the performance of digital advertising. And some large firms that buy a lot of ads said they will more closely scrutinize their spending on the social networking giant and could shift marketing dollars elsewhere.
Nike (NKE) out with earnings. Company has not had a great year. But, they beat and outlook was much better. (stock up 3% in after hours)
Fedex (FDX) missed by $0.11 , reafirms guidance - stock down 3% in after hours.
A cybersecurity firm says it has uncovered a massive online scam that employs an army of automated web browsers to siphon millions of dollars of advertising per day away from U.S. media companies and brand-name advertisers.
- The firm, New York-based White Ops, has dubbed the operation "Methbot," because of references to meth buried in the computer code underlying the scam, and says it is the largest and most profitable fraud operation yet to strike digital advertising. The company says the scam, which it believes originated in Russia, is using a so-called bot net to fake views of as many as 300 million video ads per day and trick advertisers to pay for views that were never seen by humans.
Starting to nibble on the gold miners - (GDX and NUGT) - as gold has plunged with the USD rising - questioning if this trend is about over.
---
For the end of the year - we are asking our listeners to tell us why they listen to the show - what they love about it, the topics etc.
So far a few have trickled in. Good stuff...
Why I Listen to DHUnplugged
---
Love the Show?
Then how about a Donation?
---

Last DHUnplugged CTP CUP before Final Event
Prizes include: A dozen H&C Golfballs, Signed TDI book, DHUnplugged Collector T-Shirt, Official Winner's Certificate, $25 Gift certificate more...
If you were a winner this year of a CTP, watch your email for instructions on how to enter the final showdown.
*** NEW INTERACTIVE CHARTS ***
Winners will be getting great stuff like the new DHUnplugged Shirts (Designed by Jimbo) - PLUS a one-of-a-kind DHUnplugged CTP Winner's certificate..

CLICK HERE FOR MORE CHARTS ON TRADING VIEW
---
UPDATE - NEW ETF - Global X Millennials Thematic ETF Challenge!
The top holdings of Global X Millennials Thematic ETF (MILN) include stocks many investors would expect, such as Facebook, LinkedIn and Amazon, which take advantage of the tech tendencies of millennials. But some names might be more surprising like real estate investment trusts AvalonBay Communities and Equity Residential, and Home Depot, which could benefit from millennials moving out of the home of their parents.
We are creating the DH Old Codger Index Portfolio to compete against this new ETF to see how "old school" stocks do in comparison. Companies in our index will include: (updated names as of 8/29/16)
We have the performance summary running (daily and since inception of 5/6/16) - DHOCI vs. Millennials ETF Battle
---
Some listeners asked for us to add the DHUnplugged Podcast to Google Play - so we did.. Not sure if approved yet.. But added! (listeners let us know if it there)
Phil Ivy - famed poker player took some casinos for a ride. He worked with an accomplice (Sun) who used edge sorting. Sun trained herself to identify aberrations along the left or right margins of the card backs, no wider than 1/32 of an inch, the Times reported.
-The technique Ivey and Sun used was called edge-sorting. Sun was allowed to peek at the card before the dealer flipped it over. In Mandarin, she would ask the dealer to rotate the most valuable cards in the baccarat deck — the sixes through nines — 180 degrees as they were flipped. The automatic shuffler could randomize the cards, but would not alter their rotation.
- They had to pay $9.6 million plus $500k they won in craps
Christine Lagarde, the managing director of the International Monetary Fund, was found guilty on Monday of criminal charges linked to the misuse of public funds during her time as France's finance minister, a verdict that could force her out of her post.
- The judges did not impose a fine or jail time on Ms. Lagarde. But the verdict is likely to destabilize the fund, at a time when it faces a host of thorny issues, including questions over its participation in a multibillion-dollar bailout for Greece and uncertainty about the role of the United States once Donald J. Trump becomes president in January.
The Russian ambassador to Turkey was shot in the back and killed as he gave a speech at an Ankara art gallery on Monday by an off-duty police officer who shouted "Don't forget Aleppo" and "Allahu Akbar" as he opened fire. The Russian foreign ministry confirmed the death of envoy Andrei Karlov, calling it a "terrorist act". Relations between Moscow and Ankara have long been strained over the conflict in Syria, with the two support opposing sides in the war.
Reuters found nearly 3,000 areas with recently recorded lead poisoning rates at least double those in Flint during the peak of that city's contamination crisis. And more than 1,100 of these communities had a rate of elevated blood tests at least four times higher.
People buying computers in South Carolina would be limited in their access to porn online under newly proposed legislation.
- A bill pre-filed this month by state Rep. Bill Chumley would require sellers to install digital blocking capabilities on computers and other devices that access the internet to prevent the viewing of obscene content.Proposed legislation would block online porn from computers bought in South Carolina.
- The proposal also would prohibit access to any online hub that facilities prostitution and would require manufacturers or sellers to block any websites that facilitate trafficking.
- What if computer goes to another state?
Prescriptions for OxyContin have fallen nearly 40% since 2010, meaning billions in lost revenue for its Connecticut manufacturer, Purdue Pharma. So the company's owners, the Sackler family, are pursuing a new strategy: Put the painkiller that set off the U.S. opioid crisis into medicine cabinets around the world.
- A network of international companies owned by the family is moving rapidly into Latin America, Asia, the Middle East, Africa and other regions, and pushing for broad use of painkillers in places ill-prepared to deal with the ravages of opioid abuse and addiction.
Thanks to Tim Keirnan for sending us the book Signals - very nice of you!
What is JCD writing for PCMag?
See this week's stock picks HERE
Follow John C. Dvorak on Twitter
Follow Andrew Horowitz on Twitter
---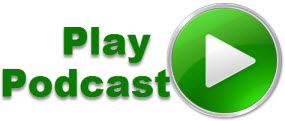 Podcast: Play in new window | Download (Duration: 58:25 — 40.4MB)
Subscribe: RSS