Another crisis, another move higher for markets. Italy's NO vote was supposed to hit the Euro and the regions financial sector. It did, but just for about 20 minutes. Just one more crisis that turned out to be a reason to buy stocks.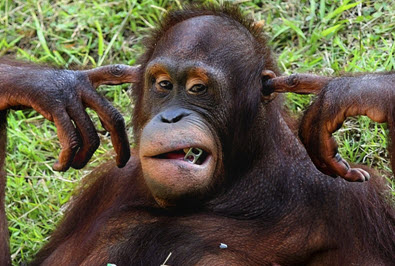 News of a new way to shop brought to us from Amazon, Trump's Tweets and market news. All of this and much more on this jam-packed episode.
---
Click HERE for Show Notes and Links
Italian referendum - NO
- Euro drops, futures drop - looks nasty for some time (hours) then BOOM
- Euro turns higher, markets scream higher.
- My Tweet thoughts right after vote results.... Buy the Crisis
Happy Birthday to the Twins - Erica and Lauren turned 26 today!
And, the day after - Italy's FTSE MIB I945, +4.15% was also a bright spot, rallying 4.2% to 17,757.80 and easily erasing Monday's slip of 0.2%. The Milan benchmark fell as much as 2.1% during that session after Prime Minister Matteo Renzi said he would step down following the rejection of his constitutional reforms by Italian voters on Sunday.
One reason : The European Central Bank bought a record monthly amount of assets under its quantitative-easing program in November in an attempt to frontload purchases before market liquidity may dry up during the holiday season.
U.S. service industries boosted production and hiring in November, the latest sign the economy is expanding at a solid pace after a weak first half of the year.
Oh the bow tie...
India - removes largest currency (bills) from circulation. About 86%+ of cash outlawed - new bills may be on the way. Reason? Get rid of the potential for black market and criminal activity in order to better manage economy and tax on sales etc.
Amazon testing "no cashiers" - The straight-forwardly named "Just Walk Out" technology ought to give you a pretty good idea of what Amazon Go is all about. Launching in beta this year to Amazon employees at a single 1,800 square foot location in its native Seattle. May open upwards of 2,000 locations in the future.
- How long has this technology been around? (Youtube has an IBM RFID Shopping of the Future video posted 2006)
Reports that OPEC already increasing production - oil slides from highs.
Banks and financials continue to do well. Bank of America up 32% in last month. Financial ETF (XLF) up 18% over past 30 days.
Fake news gets deadly - Edgar M. Welch, a 28-year-old father of two from Salisbury, N.C., recently read online that Comet Ping Pong, a pizza restaurant in northwest Washington, was harboring young children as sex slaves as part of a child-abuse ring led by Hillary Clinton.
- He the decides that he needs to do something about this and goes in to the pizzeria with an AR-15 and starts shooting
- Media and Social Media does it again....
- What can anyone do to stop this made up news?
Warehouse fire that killed 36+: Seems that this warehouse living is becoming more common as rents soar. The "Ghost Ship" was just one of many illegal living communities in Oakland's Fruitvale neighborhood. And across the Bay Area, countless people are living in structurally dangerous, non-residential spaces as the region's cost of living soars.
Interesting statistics:
According to CNBC: The Dow Jones industrial average has gained about 1,200 points over the past month. And interestingly, nearly half of that advance has been produced by just a few stocks. (655 points from just these names)
- Leading the field by a wide margin is Goldman Sachs: That stock's 26.5 percent rally over the past month has added about 320 points to the Dow. In second place is UnitedHealth, which is up about 15.7 percent, and has consequently tacked about 150 points onto the 30-stock index. Finally, Caterpillar's 17.3 percent run had added about 95 points, just ahead of JPMorgan's 90-odd point contribution.
---
For the end of the year - we are asking our listeners to tell us why they listen to the show - what they love about it, the topics etc.
So far a few have trickled in. Good stuff...
Why I Listen to DHUnplugged
---
Love the Show?
Then how about a Donation?
---

Last DHUnplugged CTP CUP before Final Event
Prizes include: A dozen H&C Golfballs, Signed TDI book, DHUnplugged Collector T-Shirt, Official Winner's Certificate, $25 Gift certificate more...
If you were a winner this year of a CTP, watch your email for instructions on how to enter the final showdown.
*** NEW INTERACTIVE CHARTS ***
Winners will be getting great stuff like the new DHUnplugged Shirts (Designed by Jimbo) - PLUS a one-of-a-kind DHUnplugged CTP Winner's certificate..

CLICK HERE FOR MORE CHARTS ON TRADING VIEW
---
UPDATE - NEW ETF - Global X Millennials Thematic ETF Challenge!
The top holdings of Global X Millennials Thematic ETF (MILN) include stocks many investors would expect, such as Facebook, LinkedIn and Amazon, which take advantage of the tech tendencies of millennials. But some names might be more surprising like real estate investment trusts AvalonBay Communities and Equity Residential, and Home Depot, which could benefit from millennials moving out of the home of their parents.
We are creating the DH Old Codger Index Portfolio to compete against this new ETF to see how "old school" stocks do in comparison. Companies in our index will include: (updated names as of 8/29/16)
We have the performance summary running (daily and since inception of 5/6/16) - DHOCI vs. Millennials ETF Battle
---
President-elect Donald Trump suggested the U.S. government should cancel a planned order with Boeing for a new version of Air Force One, making the aircraft maker the latest company to come under scrutiny by the incoming commander-in-chief.
More wasteful spending: The Pentagon has buried an internal study that exposed $125 billion in administrative waste in its business operations amid fears Congress would use the findings as an excuse to slash the defense budget, according to interviews and confidential memos obtained by The Washington Post.
Insiders: A former information technology worker at Expedia Inc. pleaded guilty Monday to securities fraud after authorities said he used his access to the computers of top executives to rummage through their email, then made lucrative, illegal stock trades based on the inside information he discovered. Prosecutors said Jonathan Ly, 28, of San Francisco made more than $330,000 from trades done with the information from 2013 to 2015.
Wells Fargo Update - As the bank reels in the court of public opinion, it has been able to stop lawsuits they defrauded customers by moving the cases to arbitration.
- In other words, they will get away with this with only a slap on the wrist and will do it again (or something otherwise as there is really no way they can get hurt since they have the deep pockets readily available to pay lawyers)
Still a problem: Egypt has uncovered a network accused of illicit international trafficking in human organs, arresting 45 people and recovering millions of dollars in a dawn raid on Tuesday, the health ministry said. Among those held were doctors, nurses, middlemen and organ-buyers, involved in what the ministry described as the largest organ-trafficking network exposed in Egypt to date.
Participation trophies rule! An elementary school in Baltimore is using meditation instead of traditional punishments. The school says the program has helped reduce behavior problems.
If getting charged with impaired driving is not enough, police in a small Canadian town are hoping adding Nickelback music to the punishment will be enough to keep drunk partiers away from the wheel. In a Facebook post over the weekend, Kensington police in the province of Prince Edward Island asked holiday partiers to plan ahead and drink responsibly. Kensington has a population of less than 1,500.
- For those "dumb enough" to drink and drive, Kensington police had a special message: "When we catch you, and we will catch you, on top of a hefty fine, a criminal charge and a years driving suspension we will also provide you with a bonus gift of playing the offices copy of Nickelback in the cruiser on the way to jail."
Britain's new plastic five-pound notes, bearing the portrait of wartime Prime Minister Winston Churchill, have fallen foul of thousands of people who object to the use of animal fats in their manufacture.
Here is something: KFC has made a Fried Chicken Scented Candle.
Now here is how it is done: A drone flew a load of illegal items to an inmate's cell on the fourth floor of a Danish prison, the Danish Prison Union said on Wednesday, presumably to help bust the inmate out.The drone carried two mobile phones, a saw blade and various bolts across the Nyborg Prison's wall and successfully delivered them to the inmate through the cell's window on Tuesday night before disappearing.
What is JCD writing for PCMag?
See this week's stock picks HERE
Follow John C. Dvorak on Twitter
Follow Andrew Horowitz on Twitter
---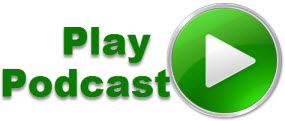 Podcast: Play in new window | Download (Duration: 1:02:31 — 43.2MB)
Subscribe: RSS