Markets acting like the Energizer Bunny – Keeps going an going and going… Seems that world events, economic headwinds and even coup attempts are not enough to dissuade investors from throwing their money into stocks.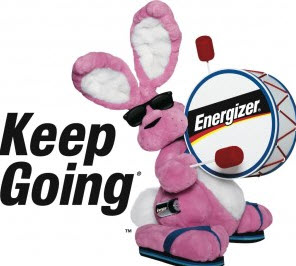 Earnings season is well underway with hundreds of companies reporting over the next couple of weeks.
John nails it with his latest pick !
---
Click HERE for Show Notes and Links
Markets unfazed by escalating violence and coup in Turkey - setting all-time highs almost daily for DJIA and SP500.
How full of shit are they? IMF's Christine Lagarde said that Turkey's central bank did a great job containing markets and currency moves in response to Coup attempt. (No! - Lira off by 4% and markets down 5%)
- Update Lira now lower than when coup was headline....
- Massive move by Erdogan govy to take control, fire judges, politicians and seek to bring back death penalty
Softbank buys ARM Holdings (ARMH) with a 45% premium. Brexit may be some of reason with BP
Netflix Q2 International Net Additions 1.52 mln vs 2.00 mln guidance; For Q3 NFLX expects addition of 2 mln, expectations were in the range of 2.70-2.85 mln; Q1 Adds was 4.51
- US Net additions only 160k
- Churn due to higher rate on older subs that got rate hike
- International lower than expected
- Company beat on EPS by $0.07 (expectations of $0.02) - guided lower than expectations
- Company commentary about why they fell short was focused on the churn (they don't expect that to continue) and also spent a lot of time trying to show that it was not competition
- STOCK DOWN 14%
IBM prelim Q2 $2.95 vs $2.89 Capital IQ Consensus Estimate; revs $20.24 bln vs $20.06 bln Capital IQ Consensus Estimate - had one segment (Watson) that showed growth.
Goldman Sachs (GS) Beat by 0.67 - however this was on lowered estimates. Looking at March estimates - company just met.. (Big revisions to estimates over the past several months to make bar lower)
Yahoo! said that its revenue in the second quarter fell 15 percent, after excluding accounting adjustments, and its operating profit fell 64 percent. Yahoo also acknowledged that Tumblr — its biggest acquisition under its current chief executive, Marissa Mayer — was now worth only one-third of the $1.1 billion that Yahoo paid for it in 2013.
Microsoft prelim Q4 $0.69 vs $0.58 Capital IQ Consensus Estimate; revs $22.64 bln vs $22.14 bln Capital IQ Consensus Estimate  - Stock up 3% after-hours
JCD Called it: British voters, it turns out, can't actually remove their country from the European Union. Only their elected leaders can do so. Since the June 23 referendum, the debate has turned to whether the new prime minister, Theresa May, can initiate the country's EU exit without first seeking permission from Parliament. The question has sparked what could turn into a wave of legal challenges, known as judicial reviews. The first one begins Tuesday.
More Brexit fallout: Concerns over the U.K.'s Brexit referendum significantly hampered confidence in Germany's economy in July, with the ZEW survey of economic sentiment sliding to the lowest level since 2012. The indicator slumped to negative 6.8 points, down from 19.2 in June.
Big trouble at RNC - Seems that there was some plagiarism:
Here is Trump, on Monday:
"From a young age, my parents impressed on me the values that you work hard for what you want in life, that your word is your bond and you do what you say and keep your promise, that you treat people with respect. They taught and showed me values and morals in their daily lives. That is a lesson that I continue to pass along to our son," Trump said.
And we need to pass those lessons on to the many generations to follow. Because we want our children in this nation to know that the only limit to your achievements is the strength of your dreams and your willingness to work for them."
And here is Obama, on August 25, 2008:
"And Barack and I were raised with so many of the same values: that you work hard for what you want in life; that your word is your bond and you do what you say you're going to do; that you treat people with dignity and respect, even if you don't know them, and even if you don't agree with them.
And Barack and I set out to build lives guided by these values, and to pass them on to the next generation. Because we want our children -- and all children in this nation -- to know that the only limit to the height of your achievements is the reach of your dreams and your willingness to work for them."
---
Announcing the Winner of this CTP - Nike (NKE)

Current CTP - Pfizer (PFE)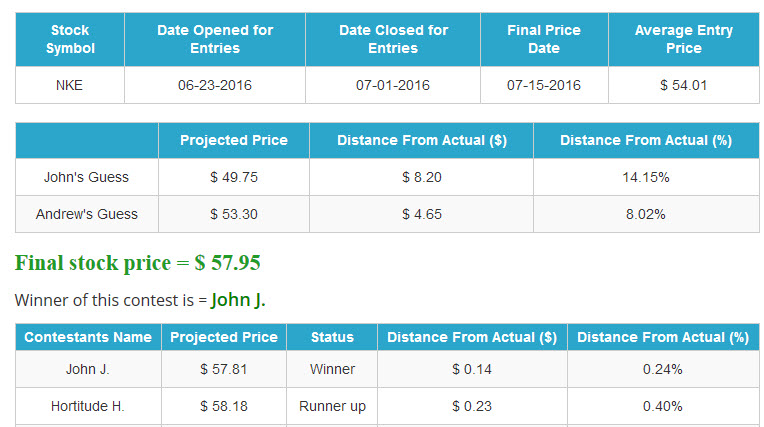 Winners will be getting great stuff like the new DHUnplugged Shirts (Designed by Jimbo)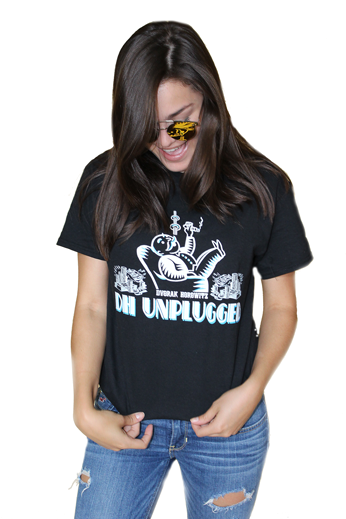 DHU's Official Model - Vivi Jugo
---
UPDATE - NEW ETF - Global X Millennials Thematic ETF Challenge!
The top holdings of Global X Millennials Thematic ETF (MILN) include stocks many investors would expect, such as Facebook, LinkedIn and Amazon, which take advantage of the tech tendencies of millennials. But some names might be more surprising like real estate investment trusts AvalonBay Communities and Equity Residential, and Home Depot, which could benefit from millennials moving out of the home of their parents.
We are creating the DH Old Codger Index Portfolio to compete against this new ETF to see how "old school" stocks do in comparison. Companies in our index will include:
Devita (DVA) - Dialysis/HealthCare, Tootsie Roll (TR) - Candies, Exxon Mobile (XOM) - Oil/Energy, Sears (SHLD) - Misc. Retail
More......
We have the performance summary running (daily and since inception of 5/6/16) - DHOCI vs. Millennials ETF Battle
---
Nintendo (NTDOY) - some discussion that ZAGG would be a beneficiary of the Pokemon craze.... Connection? Stock was up 11%, filled gap today then retreated.
More: McDonald's Holdings Co. (Japan) saw its shares jump as much as 23 percent, the biggest daily gain since its July 2001 listing after it started giving away figurines based on Pokemon characters such as Pikachu with sales of Happy Meals on Friday. Nintendo Co.'s mobile game Pokemon Go, which has sparked a worldwide frenzy, still isn't available in Japan where the cartoon series was first created.
NTDOY Updtae: (We shorted for client portfolios today - closed soon after as it filled lower gap for 8% profit)
Russian track-and-field athletes had already been banned from this summer's Olympics for using performance-enhancing drugs. On Monday, the World Anti-Doping Agency released a report on the alleged state-run doping scheme at the 2014 Sochi Olympics. No surprise, perhaps. Now Curling, Beach volleyball and ..... Ping-pong!
Herbalife (HLF) - FTC out with "verdict" on the Pyramid Scheme - NOT a Pyramid scheme BUT fines company $200m and mandates changes to biz practices - does this seem like the company is in the clear?
-If company needs to change the way they operate that has made them so successful for so long, will they maintain profitability?
Anything to this? : Women over 40 are having more babies than the under 20s for the first time in nearly 70 years, official figures for England and Wales show. The Office for National Statistics data showed there were 697,852 live births in 2015. There were 15.2 births per 1,000 women aged over 40, compared with just 14.5 per 1,000 women in their teens. The last time the over 40s had the higher fertility rate was in 1947, in the wake of WWII.
Still at it: Tesla Motors: Elon Musk tweets - "Will be working at Tesla on Autopilot & Model 3 today, then aiming to pull an all-nighter and complete the master product plan
Andrew was on Benzinga Pre-Market Prep Show today and will be guest on Frank Curzio's podcast next week. Also, upcoming guest this week on TDI Podcast is Dr. Daniel Crosby - Author of The Laws of Wealth
What is JCD writing about this week for PCMAG?
See this week's stock picks HERE
Follow John C. Dvorak on Twitter
Follow Andrew Horowitz on Twitter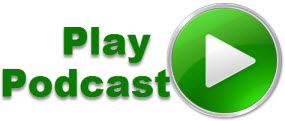 Podcast: Play in new window | Download (Duration: 58:57 — 33.0MB)
Subscribe: RSS