Bond yields have hit their highest levels since 2014. With easy money part of the explanation why stock valuations are stretched – will this cause some panic in the street?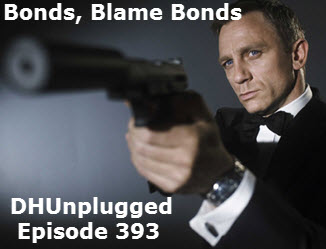 Big downside moves for markets all of a sudden that has the VIX hitting multi-month highs.
Earnings season is playing out well so far and this week we will see 20% of the S&P 500 companies report. Some big names may help the markets in the next leg of a move.
---
Click HERE for Show Notes and Links
DHUnplugged is now streaming live - with listener chat. Click on link on the right sidebar.
---
Love the Show?
Then how about a Donation?
---
Follow John C. Dvorak on Twitter
Follow Andrew Horowitz on Twitter
Market Update

One of the best starts to a year in history. If this pace continues, the S&P 500 could show one of the top 5 best January's since 1950.
- Earnings outlook coming in strong, dividends increasing, stock buyback talk, employee's getting bonuses and the tax cuts are helping boost sentiment.
- Last week, the S&P 500 was up 2%, the DJIA up 2%, NASDAQ 2.48% and the small-cap index 0.65%.
- For the month through the end of last week - S&P 500 is up almost 7%!!!!!
FYI - The S&P 500 (SPY ETF) would have to come down 5.6% to meet the 50 DMA.
- Since the beginning of 2018, the SPY has been riding 2 Standard Deviations above the 50 day moving average - not a common occurrence that lasts very long.
UPDATE - Something happened - Seems sellers stepping in out of nowhere - DJIA down 500+ in 2 days. (was off 400 pts at one time on Tuesday morning, finished down 362)
One of the reasons for the drop was UnitedHealth Care (UNH) that took 75 pts from DJIA
- News Amazon, Berkshire Hathaway and JPMorgan Chase & Co. are combining efforts to improve health care and lower its cost for their hundreds of thousands of U.S. employees.
- The three companies announced Tuesday they are teaming up to explore "ways to address healthcare for their U.S. employees, with the aim of improving employee satisfaction and reducing costs," according to a news release about the venture.
- An independent company, which "is free from profit-making incentives and constraints," they say, will initially tackle technological solutions to deliver "simplified, high-quality and transparent" health care to employees at a economical prices.
GDP for the 4th quarter (advanced reading) came in at 2.6% (shy of 3% expectations)
Coming up this week is the employment report for January
- Expectations are for a gain or 190k and a 4.1% unemployment rate.
Treasury yields are arisin'. Highest level since 2014 now - ahead of next rate decision (tomorrow at 2pm - Yellen's last meeting)
- Is this the start of JCD's bond cycle bust?
- If the stock market takes heat - we can blame bonds - Bonds, Blame Bonds....
- FWIW - with yields coming up - Equity markets had their worst day of 2018 on Monday
HOWEVER - From TrimTabs:
Demand for bond funds has exploded in January after moderating in November and December.
- The inflow of $38.2 billion into bond MFs and ETFs this month through Thursday, January 25 is on track to be the highest since October 2009, driven by an estimated inflow of $32.3 billion into bond MFs.
- Bond funds had negative returns in four of the past five months, and their popularity amid lackluster performance should concern contrarians.
Davos economic confab wrapped up - lots of interesting commentary out that has everyone excited (so the news is reporting)
- Even with trade war heating up - there is a global euphoria about the potential for continued growth EVERYWHERE
Apple: iPhone expectations are still too high for C1Q and C2Q; iPhone X demand not living up to expectations -- Deutsche Bank
Twitter - rumors circulating that Salesforce may make an offer - plus several newsletter mentions that this is the Year-of-Twitter.
- Stock up 10% on the news
- UPDATE - NEW INFO -- Now rumors that the company is looking to sell itself lifts stock another 4%
Intel - after all of the problems associated with the chips of late - company posts a great quarter and breaks out to all-time-highs.
Big week for tech earnings - Microsoft after the close on Wednesday - Apple, Amazon and Google on Thursday.
PLUS a few hundred other names will be reporting as well.
STEVE WYNN (Next Phase about to begin in the #Metoo)
- Dozens of People Recount Pattern of Sexual Misconduct by Las Vegas Mogul Steve Wynn Wynn Resorts employees and others described a CEO who sexualized his workplace and pressured workers to perform sex acts.
- Mr. Wynn responded: 'The idea that I ever assaulted any woman is preposterous.'
- Stock down 10% in reaction (Friday)
- Down another 8% Monday
Dell is considering a reverse merger with VMWare (VMW) so they can avoid an IPO.
- Dell currently owns 80 percent of VMware.
- The deal would give Dell shareholders a way to profit from having taken Dell private in 2013 and help pay off some debt.
- VMWare stock off by 12%+ on the news
GreenMountain Kuerig is buying DrPepperSnapple. (35%) premium.
GBTC (bitcoin ETF) completes the 91/1 reverse split. Now trading at $17.96~
- Plenty of people buying this as a proxy for Bitcoin, even though massive premium to NAV
Quick Quiz:
What is: 22.22, 14.18, 12.36, 31.19, -5.38, 0.65, 35.47, 17.74, 10.85?
Bonus Quiz - What is: 11.53, -7.37, 0.35, 1.54, -5.60, -5.42, -0.83, -10.86, 25.00, -1.45, -3.82?
---
FED LIMERICKS
Fed says they need more inflation
To give savers a fair situation
"Consumer Price Deflator" a phony
"Communications tool" baloney
But for now on Wall Street; elation
Gary Hennebery B+
A name from the past was Greenspan
Confusing us with words was his plan
When inflation did hit
He cracked with a whip
Killing stocks like a sharpshooting hitman
Andrew Horowitz C-
The US suffered a very bad bank run
The resulting depression was no fun
Wilson made a pact
To pass the fed reserve act
A century later we are still in recession
Dame Amanda of the Nor'East D-
It's time to turn off the free flow
Of cash as QE starts to slow
But here comes the trouble
What is the next bubble
Only John and Andrew will know
Matthew Taylor A
---
Love the Show?
Then how about a Donation?
---
*** NEW INTERACTIVE CHARTS ***
Winners will be getting great stuff like the new DHUnplugged Shirts (Designed by Jimbo) - PLUS a one-of-a-kind DHUnplugged CTP Winner's certificate..

CLICK HERE FOR MORE CHARTS ON TRADING VIEW
---
UPDATE - NEW ETF - Global X Millennials Thematic ETF Challenge!
The top holdings of Global X Millennials Thematic ETF (MILN) include stocks many investors would expect, such as Facebook, LinkedIn and Amazon, which take advantage of the tech tendencies of millennials. But some names might be more surprising like real estate investment trusts AvalonBay Communities and Equity Residential, and Home Depot, which could benefit from millennials moving out of the home of their parents.
We are creating the DH Old Codger Index Portfolio to compete against this new ETF to see how "old school" stocks do in comparison. Companies in our index will include: (updated names as of 8/29/16)
We have the performance summary running (daily and since inception of 5/6/16) - DHOCI vs. Millennials ETF Battle
---
More companies are hiking wages and salaries than at any time over the last 18 years, according to a survey of business economists released Monday.
- The National Association for Business Economics said the net percentage of those companies which have increased wages and salaries over the last three months rose to 48 in January, up from 37 in October and the third-highest reading since April 1982.
The number of deaths caused by workplace accidents in China fell 12.1 percent to 38,000 in 2017 compared to the previous year, state media reported on Tuesday, citing figures from the country's safety watchdog.
- But fines for work safety violations rose 58 percent in the year to around 3.3 billion yuan ($521.10 million)
Deutsche Bank will hike annual bonus payments to more than 1 billion euros ($1.2 billion) despite posting its third consecutive annual loss in 2017
- Big participation trophies!
HACK ATTACK
Japan's financial regulator plans to slap an administrative punishment on cyrptocurrency exchange operator Coincheck Inc.
- The top government spokesman said, after the firm lost 58 billion yen ($534 million) worth of NEM coins to hackers.
OVERDOSE
- Over the past decade, out-of-state drug companies shipped 20.8 million prescription painkillers to two pharmacies four blocks apart in a Southern West Virginia town with 2,900 people, according to a congressional committee investigating the opioid crisis.
- The House Energy and Commerce Committee cited the massive shipments of hydrocodone and oxycodone — two powerful painkillers — to the town of Williamson, in Mingo County, amid the panel's inquiry into the role of drug distributors in the opioid epidemic
OOPS! said on Monday the U.S. Securities and Exchange Commission was looking into the insurer's failure to pay some workers' pensions.
- MetLife, in a statement, said the SEC's enforcement staff has inquired about payments that the insurer failed to make for roughly 600,000 people who receive a type of annuity benefit from the company via its retirement business.
- The New York insurer said it expects to increase reserves in total between $525 million and $575 million on a pre-tax basis.
- That would result in a hit to fourth-quarter earnings of between $135 million and $165 million, the company said.
Always looking for an angle:
Small financial firms, backed by hedge funds, are angling for business from sexual harassment victims.
- Companies that offer money to plaintiffs in anticipation of future legal settlements are racing to capitalize on sexual harassment lawsuits.
- Similar to the Payday loan business
Indonesia's parliament is drafting proposed revisions to the national criminal code that could ban all consensual sex outside marriage, sparking alarm among activists who it would breach basic rights and could be misused to target the LGBT community.
What is John C. Dvorak writing for PC Magazine?
---
See this week's stock picks HERE
---
Follow John C. Dvorak on Twitter
Follow Andrew Horowitz on Twitter
---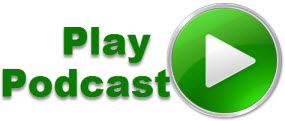 Podcast: Play in new window | Download (Duration: 1:00:34 — 41.9MB)
Subscribe: RSS