This seems to be the market's version of a wardrobe malfunction. Some are blaming the recent slide on rates and others are simply saying it was overdue. We get into some of the reasons not being discussed.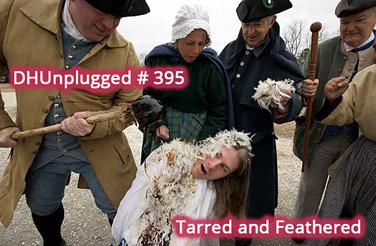 Plenty of listener limericks, market updates and insights.
Plus, what really happened with the VIX last week?
A new Closest to The Pin is going to be officially announced as well.
---
Click HERE for Show Notes and Links
DHUnplugged is now streaming live - with listener chat. Click on link on the right sidebar.
---
Love the Show?
Then how about a Donation?
---
Follow John C. Dvorak on Twitter
Follow Andrew Horowitz on Twitter
Happy early Valentines Day! (or Valentimes Day as peeps from NY used to ssy)
Getting ready for Austin this weekend! Spending some time with Adam and Tina. (Sponsorship's for "Get Adam Soused Event" are available - we will mention you on next show)
- Click on THIS to Donate and put message that that you are sponsoring the event (should provide for a great show the next day for No Agenda)
Olympics - CURLING (can't get enough) - Canada wins gold in Mixed doubles...
Market Update

EVERYONE WANTS EASY ANSWERS TO WHY.... (and plenty of news from all sources looking to explain)
A wild week. Perhaps the most volatile in years. Even the January 2016 drop did not seems to have as much volatility.
- From top to bottom the major indices were off 12% - a stick save last Friday helped as markets turned from 2% down to 2% up in the last 2 hours of trading.
- Reasons? S&P 500 and DJIA cracked below key 200 DMA support. NASDAQ got close
- Oversold reading were the worst that I have seen in years and years (our KRI indicator was pinned at -7, lowest possible and level only seen a few times in 20+ years)
- Rebalancing - robo/automated rebalancing programs that have a 10% model deviation probably bought in to reposition models
- Valuations - S&P 500 as cheap as it was in October - fundamental players saw this as great opportunity
- After Friday's upswing - markets were encouraged and global markets ratcheted higher on Monday
- Volume has been light the last few days.... conviction lacking?
What caused all the fuss?
- Rates rising can be looked at as part of cause
- Low liquidity (Fed removing some of the accommodations)
- Passive investing and ETFs! Buy and sell indiscriminately
- The SPDR S&P 500 exchange-traded fund (ticker SPY) suffered a record $23.6 billion in outflows last week amid the worst momentum swing in history for the underlying U.S. equity benchmark.

A Quick follow up on the short VIX blowout
Follow Up: Financial Industry Regulatory Authority scrutinizing whether bets were placed on S&P 500 options to influence VIX futures...
Regarding bond yields (rising) ... Been thinking about this for a while and something does not seem to make sense...
- Conventional thinking is that yields are moving higher because of the Fed's unwind of some of the stimulus ... coupled with the thought that the U.S economy is on a major growth trajectory...
- BUT, at the same time the U.S. dollar is weakening and said to be due to risk-on conditions.
- Have anyone considered that poor fiscal policy and concern over US political leadership could be part of the reason for bonds being sold - plus would align with dollar weakness.
- If similar conditions were anywhere else in the world - portfolio analysts etc. would pin some cause on just that.
- No one seems to be even bringing this up as a possibility (Are they afraid that they will be tarred and feathered by politicians?)
- Andrew is ready to get the tarring party started! Let er' rip!
Some economic reports over the next few days...
Wednesday
CPI for January - expectations 0.4% vs. Dec of 0.1%
Core CPI for January (excludes food and energy) - expectation 0.2%
Retails sales - expectations for increase of 0.2%
Thursday
NAHB Housing market Index (confidence) -
PPI for January - expectations for increase of 0.4% vs. December -0.1%
Philly Fed, Industrial Production, Capacity Utilization
Friday
Housing Starts, Building Permits,
Question from listener Suzy:
Hey Andrew,
On Ep 393 at 57:20 Dvorak picks an insider buying stock AMMA. At the time it was at 85 cents.
- .65 and dropping now.
- It's not on the DH weekly pick list. Why? and I see no evid of insider buying on this one.
- Insider Link
Credit Suisse (CS) faces a U.S. class action lawsuit over $1 billion in writedowns it took in 2015 and 2016 linked to its trading division
- These Eurobanks have lots of troubles.
White House budget has been floated:
- Proposing to cut entitlement programs by $1.7 trillion, including Medicare, in a fiscal 2019 budget that seeks billions of dollars to build a border wall, improve veterans' health care and combat opioid abuse and that is likely to be all but ignored by Congress.
- Somehow, the Medicare cut wouldn't affect the program's coverage or benefits, according to the document.
- Most do not see this making its way through Congress
North Korea is all of a sudden looking to make nice?
- Olympics presence and desire to have talks with South Korea...
WYNN -
- Steve Wynn Resigns from company
- Nevada gambling regulators on Monday plan to introduce a new online system for the public to send in confidential complaints and tips after receiving a number of reports about Steve Wynn in the days after The Wall Street Journal published an article detailing sexual-misconduct allegations against the casino mogul.
Is print media dead or almost dead?
- New York Times print products may last another 10 years, says the company's CEO, Mark Thompson.
- As the company continues to build its digital presence, it will re-evaluate the demand for print, Thompson says.
- Meanwhile, the company added 157,000 new digital subscriptions in the last quarter of 2017.
Pot sales eclipse Liquor sales in Aspen:
- Legal-pot purveyors hauled in $11.3 million in revenue last year compared with $10.5 million for liquor stores,
- Cannabis revenue last year also marked a 16 percent improvement over 2016, which produced $9.7 million in sales. Of Aspen's 12 retail sectors, the marijuana industry also enjoyed the biggest rate of growth last year. Liquor store sales were flat between 2016 and 2017, according to the city's' report.
Interesting - Chipotle Mexican Grill confirms appointing Brian Niccol as CEO, effective March 5. (He was CEO of Taco Bell)
- Stock up 8% after hours.
Fossil (FOSL) -- earnings were not awful
- Stock up 65% 80% after hours (short squeeze)
---
Quick shameless plugs - No Agenda Show and Horowitz & Company Strategies
FED LIMERICKS
There once was a Fed chair named Janet
Who controlled the biggest check book on the planet
She got sacked by Mar-a-Lago
Took it out on Wells Fargo
And said 'The president's head is full of granite'
Steve E. #1 C-
There once was a Fed chair named Janet
Who controlled the biggest check book on the planet
She got kicked to the curb
The markets got disturbed
She looked at Powell and said 'have at it'
Steve E. #2 B
On the first day of the chairman named Powell
Investors they let out quite a howl
They shorted the VIX
And got their due licks
And now they wear such a scowl Patrick Doherty B-
Fed says you have been naughty "wink wink"
Wells Fargo stock price must sink
We'll pretend it's a spanking
For your onerous banking
But as always no bankers in the clink.
Gary Henneberry B-
The Dow plunges, investors are scared,
Algo trading seems somewhat impaired,
There's no God here to bless you,
Nor a bitcoin to rescue,
The Fed sits idly so unprepared. Liam Alling C+
---
Love the Show?
Then how about a Donation?
---
*** NEW INTERACTIVE CHARTS ***
Winners will be getting great stuff like the new DHUnplugged Shirts (Designed by Jimbo) - PLUS a one-of-a-kind DHUnplugged CTP Winner's certificate..

CLICK HERE FOR MORE CHARTS ON TRADING VIEW
---
UPDATE - NEW ETF - Global X Millennials Thematic ETF Challenge!
The top holdings of Global X Millennials Thematic ETF (MILN) include stocks many investors would expect, such as Facebook, LinkedIn and Amazon, which take advantage of the tech tendencies of millennials. But some names might be more surprising like real estate investment trusts AvalonBay Communities and Equity Residential, and Home Depot, which could benefit from millennials moving out of the home of their parents.
We are creating the DH Old Codger Index Portfolio to compete against this new ETF to see how "old school" stocks do in comparison. Companies in our index will include: (updated names as of 8/29/16)
We have the performance summary running (daily and since inception of 5/6/16) - DHOCI vs. Millennials ETF Battle
---
Did you know... Coffee is one of the 3 top selling food items on Amazon - no wonder why they now have a full selection of Amazon Fresh Coffee that they sell.
- If something does well on Amazon - you have to be worried that they will create their own brand and compete.
Also... Amazon is now REALLY looking to do their own deliveries. Starting pilot program that may be threat to FedEx and UPS.
And.... Amazon laying off hundreds of employees
- The layoffs, underway now, will fall on several hundred employees at the online retailer's Seattle headquarters, along with hundreds more elsewhere in Amazon's global operations, one person familiar with the cuts said.
- The layoffs are primarily focused on Amazon's consumer retail businesses, according to two people familiar with the matter.
Donald Trump Jr.'s wife was taken to a hospital in New York City today after opening a package at her home that contained an unknown white powder, according to authorities.
- Vanessa Trump, 40, was examined at New York-Presbyterian Weill Cornell Medical Center as a precaution, police said.
- Deemed non-hazardous
Ford Motor Co on Monday warned an additional 33,000 owners of older pickup trucks in North America to stop driving them until potentially defective Takata Corp air bag inflators can be repaired.
- Why are these air bag repairs taking so long? YEARS!
Most important:
- Athletes competing in the Winter Olympics have been handed 110,000 condoms - a record number for the games.
- It works out at roughly 38 condoms each and gives competitors enough opportunity to heat up what could be the coldest winter games in 20 years.
- Manufacturer Convenience donated most of the condoms but doesn't expect the athletes to use them all.
- With the competition lasting just 16 days, it would be some achievement.
- Some advanced math: 38/16 = 2.375 per day (medals for this may be required)
What is John C. Dvorak writing for PC Magazine?
---
See this week's stock picks HERE
---
Follow John C. Dvorak on Twitter
Follow Andrew Horowitz on Twitter
---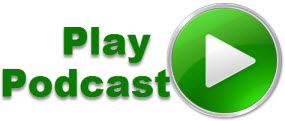 Podcast: Play in new window | Download (Duration: 1:00:02 — 41.5MB)
Subscribe: RSS