Shakeups at the White House – inflation concerns wane. Plenty of market moving action this week.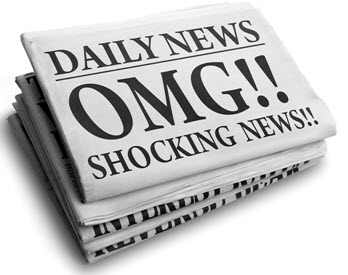 Tariffs have been put in place, but at a much more gentle level than was first expected.
Jeff Bezos is taking over the world and his net worth proves it.
Market insights and stock picks too – all in this busy episode.
---
Click HERE for Show Notes and Links
DHUnplugged is now streaming live - with listener chat. Click on link on the right sidebar.
---
Love the Show?
Then how about a Donation?
---
Follow John C. Dvorak on Twitter
Follow Andrew Horowitz on Twitter
Just back from a FoodieFreaks event - left early to be here... Next week is my BDAY 3/20 (just saying)
Market Update

Markets zoom on employment report - NASDAQ hits all-time high - then sold off today after a nice run and news of new tariffs on China/intellectual property.
What a week of nonsense. Headline overload...
Big story was TARIFFS! (Fletcher sent in some great Tariff yells...)
I call it the Bubba Gump Tariffs - Talked about on this week's TDI Podcast in depth:
- Big Tariffs, little Tariffs, Carve out tariffs, negotiated tariffs, excluded tariffs, hard tariffs, soft tariffs, retaliatory tariffs, tariff selloff, tariff rallies, tariff benefits, tariff losses - TARIFF OVERLOAD...
After trial balloons sent up about harsh tariffs, significant softening at 3:55PM last Thursday when President Trump signed the order for 25% steel tariffs and 10% Aluminum
- Mexico and Canada excluded indefinitely and "maybe others"
- Next exclusion was Australia
- Was clearly used as a political hot button to appease base - not much that this does aside from stirring the pot and creating more controversy. (Little jobs added, some jobs will be lost)
US considering tariffs to punish China for theft of intellectual property - perhaps this is why Tech companies sold off today.
- UK considering taxing global digital revenue by internet cos
House Intelligence Committee Republicans are ending their investigation of Russian meddling in the 2016 election, even as Robert S. Mueller III, the special counsel, is pursuing new directions in his inquiry.
Employment numbers come in hot:
- 313k added to payrolls, unemployment rate is at 4.1%
- Markets ZOOM on news that while payrolls very strong, wage growth stalled and that was seen as softening Fed rate hike potential
CPI report - came in a bit more subdued at 0.2% (last month was 0.5%)
- Futures zoomed higher as the potential for 4 rate hikes this year are reduced
- USD dropped
Coming up this week:
Retail Sales, PPI, Business Inventories, Import/Export Prices, Philly Fed, NAHB Housing market (Builders Confidence Index), Housing Starts and UMich Consumer Confidence for March (1st read)
Qualcomm/Broadcom deal blocked by President Trump - said to be a national security issue
- Will Intel try to pick up Qualcomm?
Hot off the press:
Larry Kudlow (CNBC) is the leading candidate to replace Gary Cohn as the top White House Economic Advisor
- He is sober for about 15 years now (reports show he had a relapse with Cocaine in 2009)
- Reports confirm that in 80's and 90's he was spending 10's of thousands of $$ a month on drugs and alcohol, was fired from position in 1994 due to cocaine use.
- Supply side guy, former Reagan economic advisor
- Against high taxes and government regulation
- Was sure that there would be no recession in 2007 or 2008 - never going to happen
More White House shakeups - Rex Tillerson is out - Mike Pompeo in as Secretary of State
- WAIT - something about sexual harassment within the department slipped in during Tillerson's speech  - WHAT IS THAT ABOUT????
- Speech today from Tillerson (2pm) was kinda sad - seemed as if Tillerson was rather choked up
- Eventually, if this kind of turnover continues, markets will not be too happy about
- The freshly ousted secretary of state's exit package from former employer Exxon Mobil Corp. stipulates that if Tillerson returns to the private sector to work for a competitor, he could forfeit roughly $180 million in deferred compensation.
- Trump said he was staying as recent as December 2017
All of a sudden, the transparent anti-corruption efforts of the Saudi Arabia purge are being questioned.
- Now there is talk of coercion and abuse to seize billions.
- Wait, what? It was touted as a fair and just process - locking up govy and other royals to extract money.
-- UPDATE Saudi Aramco IPO delayed until at least 2019 ( oil prices not high enough yet???)
Jeff Bezos - founder of a website that started selling books is now worth approximately $131 Billion
- Equivalent of 0.7% of US GDP
- About 8.5% of existing US home sales annually
- 2.5% of the total of top 500 richest people in world
Quick question: WHY IS THIS NEWS:
- Snowing and winter storms in the NorthEast? (IT IS WINTERS)
Black Panther movie rakes in over $1 billion for Disney (so far)
Cryptos getting smashed over the past week. Plenty of news: (BTC 11,000 -> 9,100)
- Bitcoin "Whale" dumping
- Regulation required
- Binance market/exchange somehow converted some alt-coins to Bitcoins without approval of customer
- Hacks
- Exchange shutdowns
Last Week Tonight - John Oliver did an entire segment on Bitcoin and Cryptos
- Most of the material is what we have covered over the past several months
- His is listening!
- Watch the segment HERE
Just one week after it was said that Greece will not need any further aid:
- Euro zone creditors are expected to disburse new loans to Greece this month and are working on debt relief measures, the head of the bloc's finance ministers said on Monday, steps that should help underpin its economic recovery.
---
Love the Show?
Then how about a Donation?
---
FED LIMERICKS
There was once a man from D.C.
Who now thinks inflation is key
He watches the price
Has the option to think twice
Whether 4 hikes will become a necessity
Andrew Horowitz - A
Podcasting was started by Curry
He was never in too much of a hurry
To take all the credit
Even though it was with merit
Now everyone has a podcast is his worry
Andrew Horowitz - C
---
*** NEW INTERACTIVE CHARTS ***
Winners will be getting great stuff like the new DHUnplugged Shirts (Designed by Jimbo) - PLUS a one-of-a-kind DHUnplugged CTP Winner's certificate..

CLICK HERE FOR MORE CHARTS ON TRADING VIEW
---
UPDATE - NEW ETF - Global X Millennials Thematic ETF Challenge!
The top holdings of Global X Millennials Thematic ETF (MILN) include stocks many investors would expect, such as Facebook, LinkedIn and Amazon, which take advantage of the tech tendencies of millennials. But some names might be more surprising like real estate investment trusts AvalonBay Communities and Equity Residential, and Home Depot, which could benefit from millennials moving out of the home of their parents.
We are creating the DH Old Codger Index Portfolio to compete against this new ETF to see how "old school" stocks do in comparison. Companies in our index will include: (updated names as of 8/29/16)
We have the performance summary running (daily and since inception of 5/6/16) - DHOCI vs. Millennials ETF Battle
---
Data-sharing business Dropbox Inc on Monday filed for an initial public offering of 36 million shares, giving the company a value of more than $7 billion at the higher end of the range.
- Dropbox expects its debut price to be between $16 and $18 per share, the company said in a filing.
- This is about 1/3 of highest valuation that was pegged previously
China removed presidential term limits from its constitution on Sunday, giving President Xi Jinping the right to remain in office indefinitely, and confirming his status as the country's most powerful leader since Mao Zedong died more than 40 years ago.
- He has been President since 2013 - not sure why he already got the nod to be "ruler" for life.
Fukushima Flashback:
- A costly "ice wall" is failing to keep groundwater from seeping into the stricken Fukushima Dai-ichi nuclear plant, data from operator Tokyo Electric Power Co shows, preventing it from removing radioactive melted fuel at the site seven years after the disaster.
- When the ice wall was announced in 2013, Tepco (9501.T) assured skeptics that it would limit the flow of groundwater into the plant's basements, where it mixes with highly radioactive debris from the site's reactors, to "nearly nothing."
Elon Musk announced that he sees first rocket to Mars ready for short trips in 2019.
- Announced at SXSW
North Korea talks - is this really going to happen?
- Seems like a major shift for North Korea out of the blue....
Best Buy is one of several chains using a third-party service to score customers' shopping behavior and impose limits on the amount of merchandise they can return.
- This is the problem with everything being tracked.
March madness - Bracket bets?
What is John C. Dvorak writing for PC Magazine?
---
See this week's stock picks HERE
---
Follow John C. Dvorak on Twitter
Follow Andrew Horowitz on Twitter
---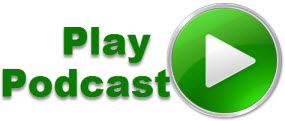 Podcast: Play in new window | Download (Duration: 1:04:33 — 44.6MB)
Subscribe: RSS