An impressive reversal over the past couple of weeks as investors believe that the recent drop was too far, too fast.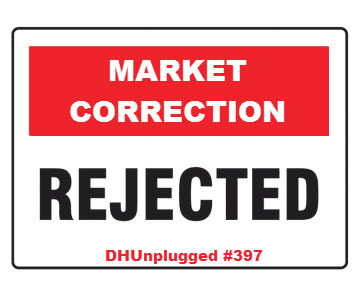 The Fed looks to provide some insight into their rate hike path as we decipher the recent testimony from Jay Powell.
Plus – tech news, Channeling Market Predictions and our outlook and insights.397
---
Click HERE for Show Notes and Links
DHUnplugged is now streaming live - with listener chat. Click on link on the right sidebar.
---
Love the Show?
Then how about a Donation?
---
Follow John C. Dvorak on Twitter
Follow Andrew Horowitz on Twitter
Market Update

The last few days appears to be the last chance that investors will have to buy stocks. For whatever reason, markets vaulted higher over the last hour of Friday and into Monday. 700 points in total with 200+ points in the last hour on Friday alone. (Just an observation... Buybacks and FOMO trades are in full ON mode)
- Last week there was a general resistance on the 50 DMA for S&P 500. Tried several time to clear but was pushed back. Friday's move (on the lowest volume for NYSE of 2018) happened after a push through the 50
- Of course we cannot exclude tape painting - end of month and hopes that Feb will turn from red to green.
- Anticipation of the Powell testimony this week also helped to spark some interest.
- Meanwhile, the VIX has dropped to $16 level from the high of $50 a few weeks back. (still high compared to recent history)
- S&P 500 is 4% below all-time high now (market recouped about 2/3 of recent drop)
According to Trim Tabs: Stock Buyback Announcements Soar to Three-Year High of $113.4 Billion in February.
The Conference Board Consumer Confidence Index® increased in February, following a modest increase in January.
- The Index now stands at 130.8 (1985=100), up from 124.3 in January.
- The Present Situation Index increased from 154.7 to 162.4
- The Expectations Index improved from 104.0 last month to 109.7 this month.
- *** Highest level since 2000 ****
Higher rates spooking buyers?
- Sales of new U.S. single-family homes fell for a second straight month in January, weighed down by steep declines in the Northeast and South, which could raise concerns of a slowdown in the housing market.
- The Commerce Department said on Monday new home sales dropped 7.8 percent to a seasonally adjusted annual rate of 593,000 units last month, the lowest level since August 2017.
Jerome Powell testified for Congress today. Markets are seeing him as a simple replacement of Janet Yellen.
- General read through was that he will continue to move forward with the same policies and slow/gradual rate hikes.
- Market wants to believe that inflation will be contained and therefore a glacial pace of rate hikes.
- Discussed the benefit of fiscal policy (tailwind) as being stimulative and wage growth that is going to help economic growth (but somehow no worry about inflation)
- Once again Congress questioned the transparency of the Fed and their balance sheet (that will go nowhere)
- ONE COMMENT THAT COULD BE PROBLEMATIC FOR MARKETS - Inflation Shortfall is Transitory
- Plus, he was very upbeat about economy and outlook (Good news is bad news) --- Possible 4 rate hikes this year????
- - USD rose against most currencies as testimony progressed, then dropped again. Markets sold off on rise in USD and 10-year rising above 2.9%
- Are we at a Correction Rejection Inflection?

---
Channeling Market Predictions:
On the future of markets:
Warren Buffett: I don't know precisely, but markets over the long-haul (100 years) will move up and down.
Elon Musk: Markets will move towards up to Mars. I would not bet against it even if it doesn't. I predict it will be up 20% this year, even if it is only up 1%.
Any CNBC Guest: Markets will be up with higher volatility. There may be a correction some time, but have no idea when. If the market is down, buy. If the market is up, buy. If the market is overpriced, buy. If underpriced, buy.If interest rates are up, buy. If interest rates are down, buy.
Any Fed Speaker: Markets will move directionally with a bias that is determined by participants in a measured pace. Overall movement will be transitory that we see as balanced. Our outward projections are for a moderate return to normal levels that are consistent with longer-term flows.
Donald Trump: During my Presidency, markets will be beautiful and the best - of all time. Of all time, the best markets. Big returns, the biggest ever recorded under any President. If markets move down, it will be because of Obama and Hillary and poor decisions of others. Investigate Hillary if any selling is seen. (Add on: If markets are down I would be the first to run in a buy - not like those other cowards)
Obama: Equity outlook. Yes, equality of equity is what is needed. Everyone should hold stock in that. Markets have good prices. In fact, I like the prices at markets like Whole Foods the best.
Steve Mnuchin: A strong equity market is in the best interest of the U.S. (Wait is that what I am supposed to say?)
Bill Gates: If the market moves higher, investors should give all of their money away - it is what I do.
Famous Bitcoin Investor: HODL - valuations do not matter, just buy dips. I have no idea what it is I am buying, but it is exciting! TTM - To the Moon
---
Apple is preparing to release a trio of new smartphones later this year: the largest iPhone ever, an upgraded handset the same size as the current iPhone X and a less expensive model with some of the flagship phone's key features.
- Big screen will be same size as IphoneX but will more edge-to-edge
- #outofideas
Not to be outdone....
- Samsung Electronics Co Ltd unveiled its flagship Galaxy S9 smartphone on Sunday with an emphasis on visual applications for social media, hoping to attract tech savvy young consumers to weather a market slowdown.
Hmmmmm - recent report shows that Apple relies on Amazon S3 and Google Cloud Platform's storage product to store iCloud data.
Continuing news flow about new food and grocery delivery services by big brands. What is the story with this?
** Amazon.com Inc. has agreed to buy connected-doorbell startup Ring Inc. for about $1 billion, a person familiar with the matter said.
President Trump condemned officers outside the Florida school shooting who didn't stop it, saying he would have run in "even if I didn't have a weapon."
Bots - seems there is an avalanche of worry that bots are spreading bad and false news. Will the major social media outlets ban?
Yes, there was and probably is more: General Electric will restate its earnings for 2016 and 2017 as it adopts a new accounting standard, according to a regulatory filing Friday.
- The updated accounting standard, which will take into account revenue from long-term contracts, will result in a 13 cent cut in reported earnings per share for 2016 and a cut of 16 cents per share for 2017, according to the company's 10-K filing.
- GE also is facing potential legal action by the U.S. Department of Justice over allegations that its GE Capital unit and now-defunct WMC Mortgage Corp unit violated U.S. law in connection with subprime mortgages, according to the filing.
- (Cracked through $14 level yesterday and then bounced over $15 today)
Bank of Japan Governor Haruhiko Kuroda said he had no plans to take a fresh look into why the central bank has failed to meet its inflation target, suggesting that no major changes will be made to its massive stimulus program for the time being.
- Moral of the story -  If it is broke - don't fix it!
China's Central Committee proposed on Sunday to remove a limit of two consecutive terms for the president and vice president, the official Xinhua news agency reported.
- Chinese speculators pounced on stocks with "emperor" in their name on Monday, after the ruling Communist Party set the stage for President Xi Jinping to stay in office indefinitely.-
- The party proposed on Sunday to remove a constitutional clause limiting presidential service to just two terms in office, boosting prospects of Xi remaining in power after the end of an all but certain second term set to start next month.
Shares of the Snapchat parent company sank 6.1 percent last Thursday, wiping out $1.3 billion in market value
- Why? Blamed on a tweet on Wednesday from Kylie Jenner, who said she doesn't open the app anymore.
- sooo does anyone else not open Snapchat anymore? Or is it just me... ugh this is so sad.— Kylie Jenner (@KylieJenner)
Confusing signals...
- Ray Dalio (Bridgewater) recently said that people will feel pretty stupid holding cash (right before market corrected in Jan/Feb).
- Now he says we are in a Pre-Bubble stage and chances of a recession by 2020 are 70%
---
FED LIMERICKS
There was a new man in the Fed
With little objection he led
To prop up the banks
He stays with his ranks
Ensuring that stocks move ahead.
Andrew Horowitz A-
There is a President named Trump.
Women besides his wife he would hump.
He claims the market gains are his,
Because he thinks he's such a wiz,
But his Tweets show that he's really a chump.
Jack Fabbricante B-
I went to the bank for a loan
To purchase a house of my own
But I was too late
The Fed raised its rate
I guess I'll keep renting my home
Erik Hoover A
When Horowitz likes a stock,
And Dvorak says it's a crock,
It's DHunplugged
If your server is not bugged,
Every Tuesday at nine O'clock
Wade D. C
---
Love the Show?
Then how about a Donation?
---
*** NEW INTERACTIVE CHARTS ***
Winners will be getting great stuff like the new DHUnplugged Shirts (Designed by Jimbo) - PLUS a one-of-a-kind DHUnplugged CTP Winner's certificate..

CLICK HERE FOR MORE CHARTS ON TRADING VIEW
---
UPDATE - NEW ETF - Global X Millennials Thematic ETF Challenge!
The top holdings of Global X Millennials Thematic ETF (MILN) include stocks many investors would expect, such as Facebook, LinkedIn and Amazon, which take advantage of the tech tendencies of millennials. But some names might be more surprising like real estate investment trusts AvalonBay Communities and Equity Residential, and Home Depot, which could benefit from millennials moving out of the home of their parents.
We are creating the DH Old Codger Index Portfolio to compete against this new ETF to see how "old school" stocks do in comparison. Companies in our index will include: (updated names as of 8/29/16)
We have the performance summary running (daily and since inception of 5/6/16) - DHOCI vs. Millennials ETF Battle
---
Big Brother..... Went to Orlando Universal Park last weekend.
- Upon entry showed ticket and they asked me to scan my fingerprint
- NOT THIS GUY!
- They were not going to let me in, but checked with supervisor... They requested ID and I needed to sign back of ticket and then allowed in
- Are they nuts?
Comcast Corp. on Tuesday made a tentative GBP22.1 billion ($30.9 billion) offer for Sky PLC.
- Topped a rival bid from 21st Century Fox Inc. to consolidate ownership of the U.K. broadcaster and moving to peel away one of the most attractive overseas assets that Walt Disney Co. has agreed to buy from Fox.
What is John C. Dvorak writing for PC Magazine?
---
See this week's stock picks HERE
---
Follow John C. Dvorak on Twitter
Follow Andrew Horowitz on Twitter
---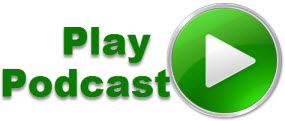 Podcast: Play in new window | Download (Duration: 1:07:46 — 46.8MB)
Subscribe: RSS