A big rebound after a quick market correction. What does the future hold from here? Several potential outcomes are discussed.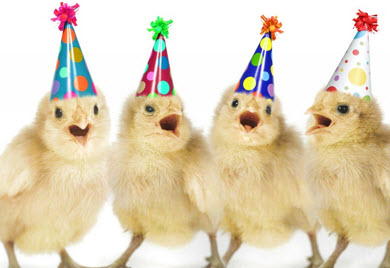 Walmart disappoints and drops to key technical support – but some think there is a silver lining to the story.
Plus, an update on the Austin trip, news of a chicken outage and of course, Fed Limericks.
---
Click HERE for Show Notes and Links
DHUnplugged is now streaming live - with listener chat. Click on link on the right sidebar.
---
Love the Show?
Then how about a Donation?
---
Follow John C. Dvorak on Twitter
Follow Andrew Horowitz on Twitter
Austin update ....
- Food trucks and BBQ!
- Smokey Manhattans
- Not enough firepower to sink Curry
- San Antonio - great day trip
- Ford Fusion rental was great (42 MPG average)
(Thanks for Libation Donations to: (Dame Tanya, Michael Auslander , Jerry Rochlester, Ben Gras, Kory B, Sir Mark the HipOldGuy and several anonymous donations)
Market Update

A marvelous week - one of the best in years after the first correction in some time. All major markets were up 4% +/- last week as the USD resumed its decline.
- We will see if this bounce is sustainable. In the past there have been several times that big drops over a 2-week span have been bought boldly the following week, only to be sold off the next with a retest of the bottom range lows....
- Volume last week was not great. Would have liked to see a bit more conviction from buyers. Tuesday saw one of the lowest volumes for 2018.
- Seems markets have been trading "thin" - quick moves up and down are what is happening (easy to push baskets, ETFs and futures)
- Monday, U.S. markets were closed in observance of President's Day.
- VIX still elevated - closing above 20
- ***** Market update on Day... From red to green, back to red.... NASDAQ leads in nice move higher (closes well off the highs) , S&P lags slightly and DJIA down due to Walmart sell off. (worst day for Walmart since 1988)
NASDAQ now only off 2.9% from recent high (or 10% above the lows from 2 weeks ago)
- S&P 500 below the key 50 day moving average again
- DJIA closed below 25,000
Watch the USD - seems to be a significant correlation of the USD/EUR and markets (Inverse, USD down, market up)
With the USD rising a bit today...
- Apr Gold dropped 1.86%, Futures settled $25.2 lower at $1331/oz.
- Mar Silver dropped 1.62%, Futures settled $0.27 lower at $16.44/oz.
- Mar Copper dropped 1.85%, Futures settled $0.06 lower at $3.19/lb.
ALSO - record Treasury sales this week... $258 BILLION over the next few days. This is something that needs to be watched as the cost for US Government has gone up quite a bit...
- Will this be the start of the next leg of a "bond collapse"   ?
Bitcoin above $11,000 as South Korea (and other countries) seem to back off on some of the harsh regulation rhetoric.
- South Korea financial regulator confirms government will support cryptocurrency trading under 'Know-Your-Customer' transparency;
- - (This would mark a turnaround from prior ban announced at the end of January)
- However: Bitcoin has failed as a currency measured by the traditional benchmarks, and is neither a store of value nor a useful way to buy things, Bank of England Governor Mark Carney said on Monday.
- "It has pretty much failed thus far on ... the traditional aspects of money. It is not a store of value because it is all over the map. Nobody uses it as a medium of exchange," Carney said.
- The co-founder of Ethereum has put out a stark warning for crypto fans: Don't bet the farm on cyberassets, because prices could "drop to near-zero" at any moment.
Walmart (WMT) earnings look good on surface, but company guided very soft in their outlook... Stock down 8% +/-
- Some are saying this is a good read through that the economy is doing well. Since shoppers are going to "next level" stores. (always a silver lining to everything)
Home Depot (HD) good all around - stock looks to be heading higher.
More than half of Japan's companies do not plan to raise base pay in annual wage in coming months
- Seen as a a set back for the prime minister and the country's main business lobby which has called for wage rises of 3 percent to fuel an economic revival.
Grocer Albertsons Cos. will buy drugstore chain Rite Aid Corp. in a deal that would accelerate the remaking of the U.S. retail and health-care industries.
- Also a counter to Amazon's entry into the arena
- The combined companies will have about 4,900 stores, including 4,350 pharmacy locations, in 38 states.
- The Albertsons pharmacies will be rebranded under the Rite Aid name.
- The deal also comes after Rite Aid's failed attempt to sell itself to Walgreens.
-  That merger fell apart amid scrutiny by U.S. antitrust authorities. Walgreens eventually won approval to buy 1,932 stores, three distribution centers and related asset for $4.4 billion in September.
The income boom enjoyed by people born between 1966 and 1980 has turned to "bust" for the generation that followed them, according to a report published Monday.
- In an analysis of eight high-income countries, the Resolution Foundation think tank found that millennials in their early 30s have household incomes 4 percent lower on average than members of so-called Generation X at the same age.
---
FED LIMERICKS
There is a man Whom's name ended in 'Witz'..but, no one called him 'Dim'.
From his bright insight a show seemed just right but, a co-host was a miss.
So he looked all about, inside and out..and from the left coast mud flats he came.
Cranky and funny probably makes lots of money..Dvorak -The niche had been made!
Kory Bennett - F
The reports are out, oh there were so many
Not a doubt at all that they were inflation-ary
No word from the Fed
Not a peep not a shred
Could it be the bull is what they're intending to bury?
Andrew Horowitz B-
The fed keeps inflation at bay
They're geniuses some people say
The rates are so low
The markets must grow
I hope that John gives me an "A"
Mike Scalora - A
---
Love the Show?
Then how about a Donation?
---
*** NEW INTERACTIVE CHARTS ***
Winners will be getting great stuff like the new DHUnplugged Shirts (Designed by Jimbo) - PLUS a one-of-a-kind DHUnplugged CTP Winner's certificate..

CLICK HERE FOR MORE CHARTS ON TRADING VIEW
---
UPDATE - NEW ETF - Global X Millennials Thematic ETF Challenge!
The top holdings of Global X Millennials Thematic ETF (MILN) include stocks many investors would expect, such as Facebook, LinkedIn and Amazon, which take advantage of the tech tendencies of millennials. But some names might be more surprising like real estate investment trusts AvalonBay Communities and Equity Residential, and Home Depot, which could benefit from millennials moving out of the home of their parents.
We are creating the DH Old Codger Index Portfolio to compete against this new ETF to see how "old school" stocks do in comparison. Companies in our index will include: (updated names as of 8/29/16)
We have the performance summary running (daily and since inception of 5/6/16) - DHOCI vs. Millennials ETF Battle
---
Barron's cover story this week: GE's Dim Prospects - potential for another 10% down
- Is this a contrarian indicator?
Let's discuss 5G... Is it all that it is cracked up to be?
- The telecommunication industry is now preparing for the 5th generation of mobile networks which could provide speeds up to 40x faster than the current generation.
- The latest generation will prove to be a significant advancement from the 4th generation as its ultra-high speed has the potential to meaningfully change cell phone usability and enhance technology usage. Some of the key features will include 100x faster devices, higher capacity, greater software options for upgrades, lower battery consumption, speeds of up to 10 gigabits, ubiquitous connectivity, virtually no latency, and a higher capacity providing better sound and video.
Tariffs being considered for Steel and Aluminum (Trump has said but will decide by April)
- US steel rockets on news.... (UPDATE - reversal today toward flatline)
Florida shooting - is this going to be the Me2 moment for gun control?
- Does the movement that has legs or will it just subside over time?
- According to the Associated Press, organizers behind the Women's March, an anti-Trump and female empowerment protest are also calling for a 17-minute nationwide walkout by teachers and students on March 14.
- Plus a march in D.C. scheduled
- Plus students in schools in S Florida left class today and started walking to Parkland - site of recent shooting
- TODAY LATE: President Trump speaking with reporters says he just signed memo to order Justice Department to ban 'bump stock' devices for guns
OOPS - A state pension plan for Florida teachers held 41,129 shares in American Outdoor Brands Co. valued at more than a half-million dollars, according to a Dec. 31 securities filing listing the plan's holdings.
- Formerly known as Smith & Wesson, Springfield, Massachusetts-based American Outdoors manufactured the semiautomatic AR-15 assault rifle that was used in the Feb. 14 attack on the Marjory Stoneman Douglas High School in Parkland, Florida.
- Plus they own other gun related company stocks
Piss Poor Planning - Creates the Great Chicken Outage
Fast-food chain KFC said on Monday it had been forced to close hundreds of its British stores because of a shortage of chicken.
- The problem arose at the weekend after the chain switched its delivery contract to DHL, forcing the majority of its 900 outlets in Britain to shut.
- "We've brought a new delivery partner onboard, but they've had a couple of teething problems – getting fresh chicken out to 900 restaurants across the country is pretty complex," KFC said on its website.
DieselGate - A court will decide on Thursday whether German cities can ban heavily polluting cars, potentially wiping hundreds of millions of euros off the value of diesel cars on the country's roads.
Global dividends rose 7.7 percent to an all-time high of $1.25 trillion last year boosted by a buoyant world economy and rising corporate confidence
- The surge - the strongest since 2014 - was driven by increases in every region and almost every industry with record showings in 11 countries including the United States, Japan, Switzerland, Hong Kong, Taiwan and the Netherlands
CURLING?
A Russian curler and medalist at the Winter Games has failed a preliminary doping test.
- Aleksandr Krushelnitckii, who won a bronze medal in mixed doubles with his wife last week, has tested positive for a high dose of meldonium, a heart-disease medication|
- Because the dose of meldonium detected in Krushelnitckii's urine sample was significantly higher than what would normally be read for a person treated with the drug, authorities are exploring the possibility that he was the victim of an act of sabotage
A man has been charged with theft after apparently breaking off the thumb of a terra-cotta statue, valued at $4.5 million, at the Franklin Institute in Philadelphia.
- The man, who was attending the museum's after-hours ugly-sweater party on Dec. 21, entered the terra-cotta warrior exhibition room and used his cellphone's flashlight to view the displays. - Then, according to an affidavit by Jacob B. Archer, a special agent assigned to the F.B.I.'s art crime team, the man put his arm around the statue and took a selfie.
GIFTS FROM ABOVE
Amazon will offer 5% cash back on all purchases from Whole Foods when using the Amazon Rewards Visa. (Hat Tip Jimbo)
What is John C. Dvorak writing for PC Magazine?
---
See this week's stock picks HERE
---
Follow John C. Dvorak on Twitter
Follow Andrew Horowitz on Twitter
---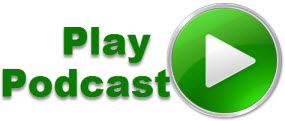 Podcast: Play in new window | Download (Duration: 1:07:22 — 46.5MB)
Subscribe: RSS