Is it news to anyone that personal data that is willingly shared on social media is readily available and sold to advertisers? This does not seem to be anything new. Nor is the fact that nefarious uses of personal data is commonplace in order to mold behavior.  Even so, once Congress gets involved things can get bumpy.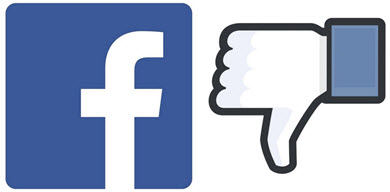 A big week for markets as there are plenty of market moving headlines expected. From the potential for a Fed rate hike to the budget spending bill process. We break down the important items to watch and get to the bottom of it all.
---
Click HERE for Show Notes and Links
DHUnplugged is now streaming live - with listener chat. Click on link on the right sidebar.
---
Love the Show?
Then how about a Donation?
---
Follow John C. Dvorak on Twitter
Follow Andrew Horowitz on Twitter
HAPPY BIRTHDAY ANDREW (53)
John's Campari Concoction causing quite the stir on Twitter (now aptly named: The Dvorak)
Recipe: The Dvorak Recipe: 1oz Campari, splash of grapefruit juice, ice, filled to top with soda.
Market Update

Some consolidation going on. All major indices were down for the week. Partly due to the massive, nonstop headline risk that has been coming out of Washington. Also, some concern about the upcoming week's data and risk.
- Fed rate meeting on Wednesday - most see at 0.25% rate hike (questions about how many more will be coming this year)
- Budget/spending bill that needs to be approved this week to keep government open
- Some softer than expected data, some better than expected data (Housing soft, confidence better - best since 2004)
- Retail sales drop 0.1% in latest report
- Monday - DJIA down 450 at lows before a bit of a , NASDAQ down 2.7% at lows (Facebook news) - Are we coming back to test lows?????? (Naturally buyers came in the last 30 minutes trying to scoop up lower prices)
- STICK SAVE - TONS of upgrades hit the screen today before market open
- Markets were Facebook'd
- Import prices rise, export prices sag (margin compression?)
Coming up this week:
Existing home sales, Initial claims, Durable goods, New home sales
Remember that there was such great hopes that GDP would be ramping higher with all of the tax cuts and relation of regulation?
The Atlanta Fed GDPNow model also mimics the methods used by the BEA to estimate real GDP growth. The GDPNow forecast is constructed by aggregating statistical model forecasts of 13 subcomponents that comprise GDP. Other private forecasters use similar approaches to "nowcast" GDP growth. However, these forecasts are not updated more than once a month or quarter, are not publicly available, or do not have forecasts of the subcomponents of GDP that add "color" to the top-line number. The Atlanta Fed GDPNow model fills these three voids.
The UK and EU reach Brexit transition agreement on Monday - transition period to end 2020 as EU softened its stance on several elements. (British Pound surged on this news)
- To reach the deal, the U.K. had to make compromises on extending the date at which free movement will effectively end, on its preferred length of a transition and on fisheries access. The EU also softened its position by allowing more consultation with the U.K. government during the transition period.
Back to theory that hacks and mistrust of internet could be start of next major downturn...
- Facebook (FB) is being investigated for misuse of user data (Senate requesting Facebook execs to testify to Senate Judiciary Committee regarding Cambridge Analytica data leak)
- Company would not call it a "BREACH" but upwards of 50 million users had data extracted for use by Cambridge Analytics
- Media is calling it a breach
- Obtained by a Facebook 3rd party app that was paying users to take a poll/quiz
--- Until the middle of 2014, Facebook allowed apps to abuse a loophole to collect personal data on a user's entire friend network. In this case, an app not only harvested data from the person using the personality quiz app called thisisyourdigitallife, created by UK academic Aleksandr Kogan
--- The app also got info from that person's friends network and harvested all of their Facebook profile data as well.
--- Facebook claimed only 270,000 people downloaded that app, but Kogan managed to obtain data from 50 million accounts without their consent; of those, enough data had been harvested from 30 million for Cambridge to create psychographic profiles on them.
***** consumer psychographic is a profile of a potential consumer based on interests, activities and opinions. It is a snapshot into a consumer's lifestyle organizations often use to quickly identify potential customers. Companies then can use this information to create and implement highly targeted advertising campaigns.
- Bigger question - is this a ONE TIME situation? (Former platform operations manager at FB says many cos could have harvested data from users, according to Guardian )
- Same happens when using logins for some other site that use Facebook/Google for permissioning.
-- Can we call this Psychological warfare or other unfair means to shape user behavior?
-- Why is this allowed??
-- Facebook drops on news - Zuckerberg net worth falls by $4 billion
Israel's Justice Minister Ayelet Shaked threatens legal action against Twitter over the social media giant's alleged refusal to crack down on posts by terror operatives.
- "The terrorist organizations switched to Twitter instead of Facebook. The reason is simple: Facebook responds effectively to our requests to remove the contents of terrorism, while Twitter ignores them," the minister tells a conference in Jerusalem. "We are considering legal action against them."
- Twitter down 10% on this news
On another note: Some scuttlebutt about socially responsible investors/mutual funds may look to remove Facebook from approved list.
Apple: iPhone, EPS ests lowered at Nomura Instinet as checks suggest little improvement in demand in 2018;
- Supply chain checks suggest iPhone expectations have yet to bottom
Big trial starts this week - AT&T (Time Warner Merger)  vs. Government
- Thoughts?
- Outcome could be important for future of mergers
A quick update on cryptos
- Possible tax on gains, more regulation
- Entire crypto market dumped over weekend.
UBER - Halting all autonomous testing in all states after a fatality.
Trump issues an Executive Order which prohibits, as of its effective date, all transactions related to, provision of financing for, and other dealings in, by a United States person or within the United States, any digital currency, digital coin, or digital token, that was issued by, for, or on behalf of the Government of Venezuela on or after January 9, 2018.
---
Love the Show?
Then how about a Donation?
---
FED LIMERICKS
There's a Dvorak who goes by John C
Who hosts a podcast with Adam Curry
But he has another show
As a place he can go
To discuss employment rate conspiracies.
Steve G: B-
The FOMC meets today
Raise rates, yea or nay
Traders are filled with fear
The end of this bull is here
And there's going to be hell to pay
Steve Miller: B-
What are they going to do
The FOMC hasn't a clue
Have to wait and see
On one thing they all agree
Happy Birthday Andrew
Steve Miller: A
---
*** NEW INTERACTIVE CHARTS ***
Winners will be getting great stuff like the new DHUnplugged Shirts (Designed by Jimbo) - PLUS a one-of-a-kind DHUnplugged CTP Winner's certificate..

CLICK HERE FOR MORE CHARTS ON TRADING VIEW
---
UPDATE - NEW ETF - Global X Millennials Thematic ETF Challenge!
The top holdings of Global X Millennials Thematic ETF (MILN) include stocks many investors would expect, such as Facebook, LinkedIn and Amazon, which take advantage of the tech tendencies of millennials. But some names might be more surprising like real estate investment trusts AvalonBay Communities and Equity Residential, and Home Depot, which could benefit from millennials moving out of the home of their parents.
We are creating the DH Old Codger Index Portfolio to compete against this new ETF to see how "old school" stocks do in comparison. Companies in our index will include: (updated names as of 8/29/16)
We have the performance summary running (daily and since inception of 5/6/16) - DHOCI vs. Millennials ETF Battle
---
New tactic in home selling negotiations
- Seems people are using their in house security cams to listen in to prospective buyers as they look at house
- Listening in can give them advantage of what buyers willing to pay or what they see as value
In a rare move - Goldman Sachs slaps a SELL rating on Tesla
Several large U.S. retail companies, including Wal-Mart Inc, Target Corp, Best Buy Co Inc and Macy's Inc, on Monday sent President Donald Trump a letter urging him not to impose massive tariffs on goods imported from China.
Texting and driving: The latest disconcerting data come from a massive study by Zendrive, a San Francisco-based startup that tracks phone use for automobile insurers and ride-hailing fleets.
- Of the 2.3 million drivers it monitored over 5.6 billion miles, some 12 percent were characterized as mobile-phone addicts—calling, texting or scrolling through apps three times more than the average driver.
- How are they getting/tracking this data????
- Not sure this is real data
Surprise: Putin wins Russian election by significant majority.
More studies...
- A study of 20 million children found that white boys who grow up rich are likely to remain that way. Black boys raised at the top, however, are more likely to become poor than to stay wealthy. The same is not true for girls.
Austin Texas - Do we have a serial bomber on the loose?
The world's last male northern white rhino has died, the Kenyan conservancy taking care of it said, leaving only two females of its subspecies alive in the world although scientists still hope they can save it from extinction.
Steven Seagul now in the spotlight #Me2 - 2002 Dadis said Seagal reached under her bikini top, grabbed her nipples and then grabbed her genitals soon after the audition began. She said she promptly ended the audition and left deeply shaken.
- News story had her standing with attorneys in front of a step-and-repeat backdrop with law firms name prominently highlighted
What is John C. Dvorak writing for PC Magazine?
---
See this week's stock picks HERE
---
Follow John C. Dvorak on Twitter
Follow Andrew Horowitz on Twitter
---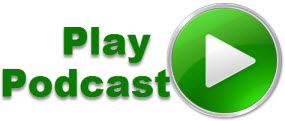 Podcast: Play in new window | Download (Duration: 1:02:53 — 43.5MB)
Subscribe: RSS