A big week down after fears of a trade war escalate. That was quickly followed by a massive rally as talk of some U.S./China talks were underway.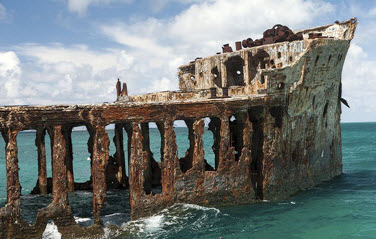 Facebook is getting grilled from all sides and the stock is under major pressure.
Technical levels are in play as the sell-side continues to harp on the fundamental growth story.
---
Click HERE for Show Notes and Links
DHUnplugged is now streaming live - with listener chat. Click on link on the right sidebar.
---
Love the Show?
Then how about a Donation?
---
Follow John C. Dvorak on Twitter
Follow Andrew Horowitz on Twitter
Happy Passover!
Market Update

It was a BAD week for global equities. markets down 5-8% around the world on trade tensions, Fed moves.... Tested the low mark of the 200 DMA again for the S&P 500. NASDAQ hit by Facebook news, DJIA industrials hit by tariff concerns.
We have gone from smooth sailing (2017) to a shipwreck this year. VIX over 20...
Looking back to last week: Markets spiked when the rate hike decision was first announced at 2pm on Wednesday - then reversed and moved down to the flatline by 2:25pm. (the Spike is the normal course of business on Fed days - any comments by the Fed seem to spike the algo programs)
- Bond yields spikes, the USD rallied.
Key takeaways from Powell's prepared notes after rate hike: (nowhere as smooth as Yellen and did not seem to be as confident - maybe markets are smelling this)
- Growth rates of business and household spending have moderated but outlook remains strong.
- Economy continues to expand.
- Gradually continues to scale back accommodation.
- Fundamentals behind demand remain strong.
- Inflation expected to move up in coming months; May be above 2% at times.
- Trying to prevent persistent deviations from 2%
WAY too much news flow for markets to digest last week. Whitehouse chaos, Fed rate hikes, tariffs, Facebook breach.... Big week down for markets as info overload and confusion were very evident
China Tariffs really spooked investors. But should it have? Seems like the document signed was a directive to look into the potential and a form of negotiation - nothing ion stone just yet.
- TODAY - The Trump administration is considering a crackdown on Chinese investments in technologies the U.S. considers sensitive by employing a law reserved for national emergencies, among other options, according to people familiar with the matter.
THEN.... Some talk about U.S. - China trade by Treasury Secretary Mnuchin helped to "ease" concerns Monday. That sent the DJIA up more than 650 points. NASDAQ rallied 3.2% and S&P 500 2.4%.
- Volatility is BACK!
Wait one day and we see a major reversal as new sanctions against China announced. Seems that U.S may impose restrictions on China investments in tech companies. Tech killed today (NASDAQ down 3.4%)
Facebook: IL AG and 36 other AG's send letter demanding answers from FB CEO Mark Zuckerberg about the company's business practices and privacy protections
- Plus FTC investigation into privacy practices
- New #deletefacebook hashtag making the rounds.
- Facebook stock taking a BEATING
- What implications will this have?
- A Cambridge Analytica whistleblower said on Tuesday that Canadian company AggregateIQ worked on software called Ripon which was used to identify Republican voters ahead of the 2016 U.S. presidential election. (Ripon, the town in which the Republican Party was founded in 1854)
- -- Concern that programs were using Facebook user info to target Republicans. But, was this anything to be concerned about? Trump lost the popular vote anyway... (unless there was some way of targeting Electoral College areas to sway that region??)
- During a tweetstorm, Elon Musk has removed both of his companies' Facebook pages after being challenged to do so by a few of his followers. The pages of both SpaceX and Tesla are now inactive. Each had around 2.6 million followers.
-- Both JCD and Horowitz market issues are in play at same time.
1) Fed will cause the next crash (JCD)
2) Loss of trust with online data (AH)
North Korea's Kim Jong Un is said to have made a surprise visit to Beijing - what is he up to?
Home Prices continue to move higher. Cash Shiller 20-city up 6.4% YoY.
March Consumer Confidence 127.7 vs 129.5 Briefing.com consensus; February 130.8
Cryptos still under pressure. After a brief rally, knocked down. Bitcoin trying to hold around $8,000 level
- Overstock (OSTK) does a secondary of 4mil shares - stock sub $38 now. (60% off the high of Jan 2018)
Microsoft thoughts....
- Up big yesterday (7%) - closing in on all-time highs
- Is this a beneficiary of FaceBook selling?
- Thesis: Big Tech with less data risk (LinkedIn) and consistent revenue stream?
Twitter thoughts...
- Will this be next to fall over data privacy (even though they do not have as much info on users?)
- Caught in "election" advertising kerfuffle
- Seems that the news of U.S. halting Chinese investment is putting pressure on Twitter today (down 7%)
- Citron tweeted that they see downside to $25
- Disclosure - H&C Clients and AH short
Self driving tests are being suspended by several companies. That is causing problems for many tech names.
GE - I had been looking at the $12.50 level to consider an entry
- Today: Shares rise on speculation that a notable investor may take a stake the company. (+4%)
---
Love the Show?
Then how about a Donation?
---
FED LIMERICKS
Investors are afraid of the Fed
Powell speaks, CNN charts turn red
They're pushing up the rate
To slow the economy, but wait;
Isn't it good to pay savers real bread?
Gary Hennebery - C
---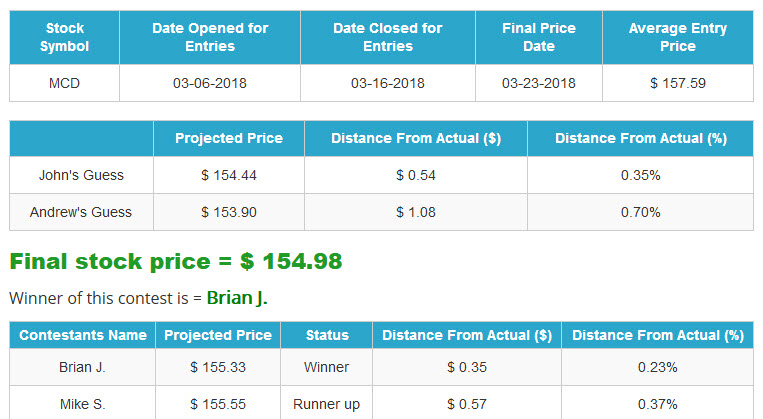 *** NEW INTERACTIVE CHARTS ***
Winners will be getting great stuff like the new DHUnplugged Shirts (Designed by Jimbo) - PLUS a one-of-a-kind DHUnplugged CTP Winner's certificate..

CLICK HERE FOR MORE CHARTS ON TRADING VIEW
---
UPDATE - NEW ETF - Global X Millennials Thematic ETF Challenge!
The top holdings of Global X Millennials Thematic ETF (MILN) include stocks many investors would expect, such as Facebook, LinkedIn and Amazon, which take advantage of the tech tendencies of millennials. But some names might be more surprising like real estate investment trusts AvalonBay Communities and Equity Residential, and Home Depot, which could benefit from millennials moving out of the home of their parents.
We are creating the DH Old Codger Index Portfolio to compete against this new ETF to see how "old school" stocks do in comparison. Companies in our index will include: (updated names as of 8/29/16)
We have the performance summary running (daily and since inception of 5/6/16) - DHOCI vs. Millennials ETF Battle
---
Senator Tammy Baldwin plans to introduce a bill on Thursday that would prohibit companies from repurchasing their shares on the open market, Baldwin told CNNMoney.
- Buybacks, which boost stock prices by making shares scarcer, have exploded in 2018 thanks to the huge windfall created by President Trump's new tax law.
- American companies like Pepsi and Cisco have announced a total of $229 billion of buybacks so far this year, according to research firm TrimTabs. Companies are on track to buy back the largest number of shares in at least a decade.
- Critics say this trend is deepening the chasm between America's rich and poor because affluent families own the vast majority of the stocks. They argue the money would be better spent by investing in the future, paying workers more or offering better benefits and retraining programs.
What is John C. Dvorak writing for PC Magazine?
---
See this week's stock picks HERE
---
Follow John C. Dvorak on Twitter
Follow Andrew Horowitz on Twitter
---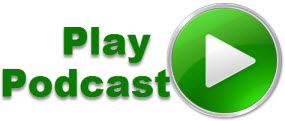 Podcast: Play in new window | Download (Duration: 1:04:34 — 44.6MB)
Subscribe: RSS