Tariffs or no tariffs? The political flip-flop is heating up as comments made and then walked-back. Markets are on edge as there is no telling what is real from what is not.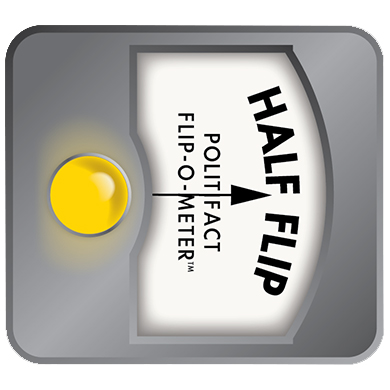 The "V" moves for markets continue as valuations battle technicals. Plus, we take a look at home price inflation, new technology innovations and the outlook for markets.
There is also a new Closest to The Pin to be announced and the winner of the most recent contest.
---
Click HERE for Show Notes and Links
DHUnplugged is now streaming live - with listener chat. Click on link on the right sidebar.
---
Love the Show?
Then how about a Donation?
---
Follow John C. Dvorak on Twitter
Follow Andrew Horowitz on Twitter
Market Update

TARIFFS!!!!!!!!!!!!!
Still seeing a good amount of volatility. Markets finished in the RED last week, snapping a 2-week gain run. Friday saw another impressive reversal higher off of the open as concerns over a trade-war were played down.
- President Trump (and team) were talking about a 25% tariff on Steel imports and 10% on Aluminum.
- On announcement, steel stocks flew higher - but other companies like autos and airplane manufacturers got hit.
- Generally, economic data still coming in strong, but many of the reports suggest that inflationary pressures are building.
- Powell's first testimony to Congress was seen as more hawkish than expected, creating some concern for equity investors.
- With news of tariffs,  Gary Cohn will leave his post as Economic Advisor to Trump - markets are collectively doing the Cohn Groan on that announcement
-  DJIA futures off by 400, S&P 500 futures down hard after news (Cohn was one of the only ones with some economic sanity at the White House it appears)
- Mnuchin out with comments on tariffs as well - trying to soften stance (Generally there is a clear split and infighting on Tariffs in White House - looks as though Pres Trump put out announcement without much internal discussion)
On that last note....
- Constant thrust of information (Tweets) on various government initiatives and then backpedaling or changing to fit market mood.
- Really looks like trial balloons in order to test markets and use as confirmation of what to do
- Off the cuff, from the hip type of governing - does not provide much in the way of certainty on anything
- Constant Flippity Floppity
Trim Tabs: U.S. Equity Funds Lose $41.1 Billion in February, Third-Highest Outflow on Record, while Global Equity Funds Get $17.9 Billion.
- Goes with what we are hearing from almost every institutional manager - Buy Emerging markets and global equities due to better valuations
Markets continue to see "V" moves in quick fashion - reversals are pretty impressive (both up and down)
Example of "V" off of open on Monday:
And, just an hour later.....
Both manufacturing and services continue to hold up really well.
Average Hourly Earnings shows some of the potential inflationary pressure that is building.
If anyone was wondering about the price of a house.... Take a look at the average sales price of a new house over time.
Apple Inc.'s AirPods earphones have been a surprise hit. Now, the company is planning a push into the high end of the market.
- Working on noise-canceling, over-ear headphones that rival headsets from market leaders like Bose and even the company's own Beats by Dre brand
- The company plans to launch the headphones as early as the end of this year, but has faced development challenges that might push back the release, the people said.
Amazon.com Inc. is in talks with JPMorgan Chase & Co. and Capital One Financial Corp. about offering the tech giant's millions of customers a product similar to a checking account
- The target is younger consumers and people without checking accounts, the newspaper said, citing people familiar with the matter.
- The strategy would help Amazon lower fees it pays to financial firms and give it a bigger window into customers' income and spending habits.
Netflix hits all-time high - over $300
-Trailing P/E 250X
- Forward P/E 75X
- PEG Ratio 1.38
- YoY EPS growth 175%
- Total Cash $2.82B
- Total Debt $6.5B
- Operating Cash Flow  -1.79B
After everyone was on board with a great 2018 for stocks - now everyone on board for a re-test of the Feb lows, before a new high by end of year
- Does this mean it won't happen that way ?
- If all proclaiming that another test of the lows is in - then a bounce to a great finish... Does this mean:
- A) No test of the lows are in the cards
- B) A test and then break lower with no bounce
- C) Plays out exactly as suggested
Walmart Inc. will start offering prepared meals at its stores for the first time, a move that could help the nation's biggest grocer sell more food while siphoning customers from restaurant chains.
- Ten different meals are now available in 250 stores, and the program will expand to 2,000 locations by year's end.
- Anyone tastes these? Need a report from listeners....
Is this something related to a trend in Social Media's quality?
- Procter & Gamble Co said on Thursday it cut digital advertising spend by $200 million last year based on viewership data provided by tech and media companies that showed its ads were not reaching its target audience effectively.
Fed's Dudley - Gradual rate hikes may mean 4 by end of 2018
- Last week, an influential Federal Reserve official gave a somewhat hawkish definition of what has become the Fed's mantra of "gradual" policy tightening, saying that could mean four interest rate hikes this year in the face of fiscal stimulus.
- Markets did not take this well - but pretty much forgot all about it by Friday.
"Some" ease for markets as now the Italian elections are over
- The anti-establishment 5-Star Movement (led/founded by comedian Beppe Grillo) has emerged as the big winner in Italian elections
- Now it faces very tough choices which will probably involve tying the knot with the establishment.
Interesting - Not-So Interesting:
- Nearly three quarters of both full- and part-time employees (73%) reported that they didn't make enough money from their job at Disneyland Resort to pay for basic expenses each month, according to a survey conducted on behalf of a group of unions by Occidental College and the Economic Roundtable
- This is a nonprofit research organization based in Los Angeles that advocates for raising the minimum wage.
OY Vey!
- Snapchat is said to be working on two new Spectacles products: a second-generation model that offers bug fixes, performance improvements, and new colors, and a more ambitious version that could feature two lenses and more advanced camera technology that could cost up to $300.
- Took a $40 million loss on the last foray into this space
News on Carl Ichan - Some are wondering if the sale of his 1 million shares of Manitowoc just days before the announcement of tariffs on steel was helped by any inside information.
- Has not been active in that stock for years.
- Manitowoc make cranes and other equipment and is heavily reliant on steel prices.
---
FED LIMERICKS
Wait until next show....
---
Love the Show?
Then how about a Donation?
---


ANNOUNCING - Closest to The Pin for McDonanld's (MCD)
*** NEW INTERACTIVE CHARTS ***
Winners will be getting great stuff like the new DHUnplugged Shirts (Designed by Jimbo) - PLUS a one-of-a-kind DHUnplugged CTP Winner's certificate..

CLICK HERE FOR MORE CHARTS ON TRADING VIEW
---
UPDATE - NEW ETF - Global X Millennials Thematic ETF Challenge!
The top holdings of Global X Millennials Thematic ETF (MILN) include stocks many investors would expect, such as Facebook, LinkedIn and Amazon, which take advantage of the tech tendencies of millennials. But some names might be more surprising like real estate investment trusts AvalonBay Communities and Equity Residential, and Home Depot, which could benefit from millennials moving out of the home of their parents.
We are creating the DH Old Codger Index Portfolio to compete against this new ETF to see how "old school" stocks do in comparison. Companies in our index will include: (updated names as of 8/29/16)
We have the performance summary running (daily and since inception of 5/6/16) - DHOCI vs. Millennials ETF Battle
---
Former drug company executive Martin Shkreli may have to give up a Picasso and a one-of-a-kind Wu-Tang Clan album, after a U.S. judge on Monday ordered him to forfeit $7.36 million following his conviction of defrauding investors.
- U.S. District Judge Kiyo Matsumoto in Brooklyn said the assets Shkreli could forfeit to satisfy the judgment also include $5 million in a brokerage account and his stake in Vyera Pharmaceuticals, one of the drug companies he founded.
- Shkreli, 34, has been in jail since September, when Matsumoto revoked his bail after he offered a $5,000 bounty for a strand of Hillary Clinton's hair in a Facebook post.
Major automakers posted lower U.S. new vehicle sales for February on Thursday as consumer demand continued to cool following a lengthy boom, despite strong crossovers and SUV sales, sending carmaker shares down. (IS THIS DUE TO HIGHER RATES?)
- No. 1 U.S. automaker General Motors posted a 6.9 percent decline in sales versus the same month in 2017.
- The automaker said sales to consumers were down 10 percent "compared to an exceptionally strong February 2017."
- U.S. auto industry sales fell 2 percent last year to 17.23 million vehicles after hitting a record high in 2016.
Carmaker Aston Martin said to be weighing a possible US IPO
- 2018 Vantage base price $149,000
- 4.0L twin-turbo DOHC 32-valve V-8/503 hp @ 6,000 rpm, 505 lb-ft @ 2,000-5,000 rpm
-  0 to 60 in 3.5 seconds (2017 Tesla Model S P100D 'Ludicrous Plus' 2.3 seconds)
The hits keep coming:
- The U.S. Department of Justice in late 2017 told Wells Fargo & Co to investigate its wealth management business after whistleblowers accused the bank of pushing inessential products or services to customers, the Wall Street Journal reported on Thursday.
- Whistleblowers alleged the bank pushed particular products or services to customers which they had no use for, targeting a compensation based on the sale of those products rather than "finding the best fit for the customer".
Cryptocurrency exchange Coinbase has been hit by a class action lawsuit over alleged insider trading during its launch of bitcoin cash.
- According to a court document dated last Thursday, the case has been brought by Jeffery Berk, representing a group of investors that placed trading orders on Coinbase or its order book trading platform GDAX from Dec. 19-21, 2017.
- When Coinbase launched BCH trading on Dec. 20, BCH prices spiked just prior to the announcement and accusations soon appeared on social media suggesting that employees of the firm might have tipped off others in advance.
Five types of apples, once thought to be extinct, have been rediscovered in northern Idaho and eastern Washington.
- The Lewiston Tribune newspaper reported Monday that "apple detective" David Benscoter located the trees growing near a butte in the rolling hills of the vast Palouse agricultural area.
- The newly rediscovered apples include the Shackleford, Saxon Priest, Kittageskee, Ewalt and McAffee varietals. An estimated 17,000 named apple varieties are thought to have originated in North America, but Benscoter says only about 4,000 still exist today.
Leftovers:
Listener Question: (Steve Doran)
I am a long time listener of DH Unplugged and Disciplined Investor and I am curious of your thoughts on Macquarie Infrastructure Corporation (MIC). The stock was railed 40% when the company dropped their dividends, yet the company's health seems solid. Besides missing one of the best shorts this year, is MIC a long term buy due to market overreaction? Maybe its also a candidate for the DH Unplugged game?
First class - U.S. President Donald Trump has reached an agreement with the Boeing Co to provide two Air Force One planes for $3.9 billion, the White House said on Tuesday.
Controlling costs - Apple is preparing to open medical clinics to provide healthcare for its employees and their families in Cupertino this spring.
- The company has launched a website for the clinics, which will operate under the name AC Wellness.
- Currently, Apple has one Wellness Center in its headquarters in Cupertino that employs a handful of doctors, chiropractors, dietitians, and physical therapists.
What is John C. Dvorak writing for PC Magazine?
---
See this week's stock picks HERE
---
Follow John C. Dvorak on Twitter
Follow Andrew Horowitz on Twitter
---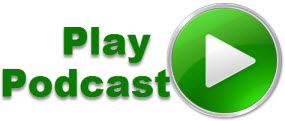 Podcast: Play in new window | Download (Duration: 1:03:48 — 44.1MB)
Subscribe: RSS