Government Shutdown – for a few days. Earnings season is moving along and nothing seems to be able to stop this market from going higher.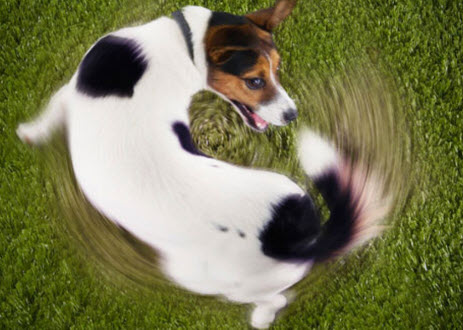 M&A activity in the biotech space starts the week off with a surge and economic conditions have been upgraded for most developed countries around the world.
Analysts are upgrading stocks prices at a healthy pace to keep up with markets.
---
Click HERE for Show Notes and Links
DHUnplugged is now streaming live - with listener chat. Click on link on the right sidebar.
---
Love the Show?
Then how about a Donation?
---
Start the show on a sad note - PJ Lehane - Winner of the 2017 DH CTP Cup passed away suddenly on January 6th - he was 33.
Market Update

Government shutdown - markets could care less. (But we are back open for the time being)
- Past government shutdowns have not been too much of a concern for markets - depends on the context of why shutdown occurred.
- Budget and spending may have some impact, but this one seems to revolve around a standoff about immigration - nothing related to money or markets.
- Generally investors believe that it is a temporary issue and will look past.
- The Blowoff top discussed last week did not confirm. (obviously)
- One of the best starts to a year for U.S. stocks in decades (back to 1997?)
DHUnplugged want welcome Jerome Powell as the Fed Chair - Senate confirmed today.
You have to be QUICK if you are looking to take profits on short positions - DJIA ripped higher by 50 points in seconds at 10am this morning after a quick dive into the red.
** NEW DH Outro Jingle sent in by Chris Wilson - playing at end of show...
The IMF World economic outlook looks a bit brighter - upgrades almost across the board for major countries
Interesting to see all of the recent analysts upgrades of stocks. You have to wonder if this is the tail wagging the dog since markets appear to be dictating price and valuations that push analysts.
Big week for earnings. Tech earnings start this week with Netflix (Monday after close)
- This week, Proctor & Gamble, Verizon, Capital One, Texas Instruments, General Electric, Royal Caribbean, F5 Networks, las Vegas Sands, Whirlpool, American Airlines, Freeport McMoran, Sherwin-Williams, Intel, Starbucks, Honeywell (plus hundreds more)
- Next week - Apple, Google, Amazon and plenty of tech companies.
We should see some good outlook from tech companies as they have a major tailwind from the slumping USD and benefits from tax cuts...
Netflix earnings - pretty strong outlook (Stock up 12% in after hours to all-time high - worth over $100 billion now) - Major new sub additions will be reason for move along with outlook
- Just met on EPS and revenue this quarter - their preferred metric is operating margin which is now estimated to be 10% - up 300bps
- "In the near term, however, membership, revenue and original content spend are booming. We're growing faster than we expected, which allows us to invest more in original content than we had planned, so our FCF will be around negative $3B-4B in 2018."
- Q4 $0.41 vs $0.41 Capital IQ Consensus Estimate; revs $3.29 bln vs $3.28 bln Capital IQ Consensus Estimate
- Netflix sees Q1 $0.63 vs $0.56 Capital IQ Consensus Estimate; sees revs $3.69 bln vs $3.49 bln Capital IQ Consensus Estimate
- Netflix Q4 International Net Additions 6.36 mln vs 5.05 mln guidance; Q3 adds were 4.5 mln
- Netflix Q4 Domestic Net Additions 1.98 mln vs 1.25 mln guidance; Q3 adds were 0.85 mln
Adobe Systems (ADBE) earnings: (not too impressive)
- Sees FY18 adj. EPS of $6.20 vs. $5.56 consensus; 1Q18 adj. EPS of $1.43 vs. consensus of $1.27;
- FY18 revs of $8.725 bln vs. $8.764 bln consensus;
- 1Q18 revs of $2.04 bln vs. consensus of 2.043 bln;
Amazon is upping their price for Prime memberships by $2.
- Will generate about $300 million annually to the company
General Electric will be posting earnings before the open tomorrow.
Monday saw some massive M&A activity in the biotech sector.
- Celgene (CLEG) acquiring Juno for $87/share (26% premium)
- Sanofi (SNY) acquiring Bioverativ (BIVV) for $105/share (65% premium)
- With reduced regulatory concerns and an easy FDA (plus plenty of cash on hand) M&A in this sector may continue.
- Some nice emails (and donations) came in over the past few days thanking us for some of our picks over the past year - in particular EDIT and CRSP (up easily 100% each since mention)
Starting to see warnings come out for stocks - related to valuations and technicals
- Some indicators are at levels that have NEVER been seen for U.S. Stocks (RSI as example)
- FWIW - Spearman Indicator starting to show potential for a rollover/overbought condition
Remember that Bitcoin ETF (GBTC) - reverse split coming - 91/1.
Intel Corp said on Monday that patches it released to address two high-profile security vulnerabilities in its chips are faulty, advising customers, computer makers and cloud providers to stop installing them.
- Intel Executive Vice President Navin Shenoy disclosed the problem in a statement on the chipmaker's website, saying that patches released after months of development caused computers to reboot more often than normal and other "unpredictable" behavior.
President Donald Trump has approved recommendations to impose safeguard tariffs on imported large residential washing machines and imported solar cells and modules
- Several world leaders have come out in opposition of this move
- Solar companies in the US got a nice boost on the news.
---
FED LIMERICKS
Dvorak always gives me a cee
He likes Fed money for free
Are Fed motives good
Or reverse Robin Hood
In time I think we will see
Gary Henneberry
There once was Fed in control
Low rates and loans were the goal
Now with bubbles galore
And longing for more
Metastability is in a black hole.
Chris Bebe
The govy is officially shutdown
All in Congress were sporting a frown
Soon the Fed will come in
With all sorts of spin
To ensure the markets rebound
Andrew Horowitz
---
Follow John C. Dvorak on Twitter
Follow Andrew Horowitz on Twitter
---
Love the Show?
Then how about a Donation?
---
*** NEW INTERACTIVE CHARTS ***
Winners will be getting great stuff like the new DHUnplugged Shirts (Designed by Jimbo) - PLUS a one-of-a-kind DHUnplugged CTP Winner's certificate..

CLICK HERE FOR MORE CHARTS ON TRADING VIEW
---
UPDATE - NEW ETF - Global X Millennials Thematic ETF Challenge!
The top holdings of Global X Millennials Thematic ETF (MILN) include stocks many investors would expect, such as Facebook, LinkedIn and Amazon, which take advantage of the tech tendencies of millennials. But some names might be more surprising like real estate investment trusts AvalonBay Communities and Equity Residential, and Home Depot, which could benefit from millennials moving out of the home of their parents.
We are creating the DH Old Codger Index Portfolio to compete against this new ETF to see how "old school" stocks do in comparison. Companies in our index will include: (updated names as of 8/29/16)
We have the performance summary running (daily and since inception of 5/6/16) - DHOCI vs. Millennials ETF Battle
---
Prediction time: Uber Technologies Inc.'s Chief Executive Officer Dara Khosrowshahi predicts that within the next decade we will have flying cars. (Here's comes George Jetson!)
SMART MOVE - William Ackman is cutting almost a fifth of staff and looking to lower his public profile as he seeks to turn around Pershing Square Capital Management after three straight years of losses
According to Bloomberg – citing Lex Sokolin, global director of FinTech strategy at Autonomous Research – in under 10 years, hackers have been able to steal $1.2 billion worth of bitcoin and Ether. Based on where bitcoin was trading at the end of 2017, the value of the stolen cryptocurrencies would be a lot higher, noted the report.
Social Finance Inc (SoFi) is in discussions with Anthony Noto, a top Twitter Inc executive, to become the online lender's chief executive, the Wall Street Journal reported on Saturday, citing sources.
- Update - Noto has officially resigned from Twitter today.
Depressing: Following a recent diagnosis of Parkinson's disease, singer-songwriter Neil Diamond has cancelled his upcoming Australia and New Zealand tour dates, and has announced he is retiring from concert touring effective immediately.
Doesn't End - Germany's KBA automotive watchdog has detected illicit emission-control software in Audi's latest Euro-6 diesel models and has ordered a recall of 127,000 vehicles, Bild am Sonntag reported.
- Audi, a unit of Volkswagen, said in a statement that the models had been included in a voluntary recall of 850,000 diesel vehicles with V6 and V8 TDI engines announced in July.
China has banned hip-hop culture and actors with tattoos from appearing on television.
- The country's top media regulator — the State Administration of Press, Publication, Radio, Film and Television of the People's Republic of China (SAPPRFT) — now "specifically requires that programs should not feature actors with tattoos [or depict] hip hop culture, sub-culture (non-mainstream culture) and dispirited culture (decadent culture)," Sina, a Chinese news outlet, reports.
What is John C. Dvorak writing for PC Magazine?
---
See this week's stock picks HERE
---
Follow John C. Dvorak on Twitter
Follow Andrew Horowitz on Twitter
---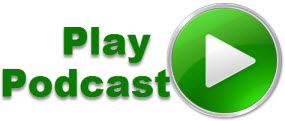 Podcast: Play in new window | Download (Duration: 1:04:22 — 44.5MB)
Subscribe: RSS