Yes, they are calling it TrumpOnomics now. The idea that we will see a massive fiscal spend with the Republicans now going to be in control.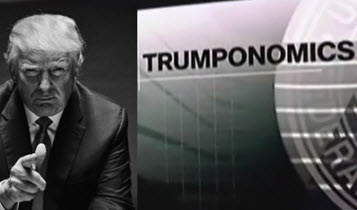 GDP comes in strong, consumer confidence runs higher and now the probability for a Fed move in December is almost 100%
What next? DJIA 20,000, 25,000?
Fake news is helping the "real" news media it appears. Is there something more to this?
---
Click HERE for Show Notes and Links
Now there is a call for a recount -  when will this election cycle end?
Markets took a breather (for a day) as some of the recent rally predicated on TrumpOnomics is looking for some further evidence that we will get all of the promised fiscal stimulus. Small caps fell for 2 days (were up for past 15 prior).
GDP comes in at a revised 3.2% for Q3 - up from initial report of 3%.
Corporate profits continued to rebound in the third quarter alongside solid growth in the broader U.S. economy.
- NY Times subscriptions soar tenfold after Donald Trump wins election. Added 132,000 subscribers in last few weeks - What? Why?
- Other traditional news seeing similar increases
- Fake news issue becoming a concern for people - switch back to main steam media?
President-elect Donald J. Trump said on Twitter on Sunday that millions of Americans had voted illegally, although he did not provide evidence. His comments are likely to reverberate this week as Hillary Clinton's campaign said it would participate in a review of Wisconsin's election results.
The number of hate and bias incidents reported across the United States spiked in the 10 days following Donald Trump's presidential election victory, according a report released on Tuesday by a civil rights advocacy group. (Southern Poverty Law Center)
Fidel Castro dies at age 90. Now what?
OPEC can't seem to agree on anything. A month ago they said that they were going to definitely cut production and will announce details in November. Already some nations are pulling back from that promise - oil sinks. ($45.30)
Home prices set a record in September, bringing to a close the worst period for the housing market since the Great Depression and stoking optimism for a more sustainable expansion.
Italy votes on a constitutional referendum on Sunday. A "no" vote could derail Banca Monte dei Paschi's rescue plan, which in turn could complicate Italy's efforts to clean up its banking sector.
What is with this Mannequin challenge?
Kellogg's - Seems that they had a special panel that was supposed to be independent and would discuss cereal issues. Seems that they were paid $13,000, could not work for another cereal company and were handed scripts of what to share on social media. (This is what social media has become)
So far this year, a record 32%, or nearly one-third, of all vehicles offered for trade-ins at U.S. dealerships are in this category, according to research by Edmunds.com. When these people go to buy a new vehicle they must add the difference between their loan balance and the vehicle's value to the price of the one they want to buy.
---
For the end of the year - we are asking our listeners to tell us why they listen to the show - what they love about it, the topics etc.
So far a few have trickled in. Good stuff...
Why I Listen to DHUnplugged
---
Love the Show?
Then how about a Donation?
---

Last DHUnplugged CTP CUP before Final Event
Prizes include: A dozen H&C Golfballs, Signed TDI book, DHUnplugged Collector T-Shirt, Official Winner's Certificate, $25 Gift certificate more...
If you were a winner this year of a CTP, watch your email for instructions on how to enter the final showdown.
*** NEW INTERACTIVE CHARTS ***
Winners will be getting great stuff like the new DHUnplugged Shirts (Designed by Jimbo) - PLUS a one-of-a-kind DHUnplugged CTP Winner's certificate..

CLICK HERE FOR MORE CHARTS ON TRADING VIEW
---
UPDATE - NEW ETF - Global X Millennials Thematic ETF Challenge!
The top holdings of Global X Millennials Thematic ETF (MILN) include stocks many investors would expect, such as Facebook, LinkedIn and Amazon, which take advantage of the tech tendencies of millennials. But some names might be more surprising like real estate investment trusts AvalonBay Communities and Equity Residential, and Home Depot, which could benefit from millennials moving out of the home of their parents.
We are creating the DH Old Codger Index Portfolio to compete against this new ETF to see how "old school" stocks do in comparison. Companies in our index will include: (updated names as of 8/29/16)
We have the performance summary running (daily and since inception of 5/6/16) - DHOCI vs. Millennials ETF Battle
---
Teva Israel has signed a cooperation and marketing agreement with Israeli company Syqe Medical for a Cannabis Inhaler.
Here we go again. Southeast Asia is bracing for rising debt bills as the region's currencies slide. The amount that the area's companies, banks and governments must repay on dollar-denominated bonds will rise 8 percent next year to $19.7 billion, just as a slide in Asia's currencies to the weakest this decade threatens to push up servicing costs on that debt.
Inflation in Venezuela is expected to reach 720 per cent this year, with the largest bolívar bill now worth just five US cents on the black market.  Some shopkeepers have reportedly taken to weighing rather than counting the wads of cash customers hand them, and standard-size wallets have become all but useless in the socialist South American state. Instead, many people stuff huge volumes of cash into handbags, money belts, or backpacks, in scenes analysts have said are suggestive of "runaway" inflation.
Delta Air Lines Inc. banned a passenger who disrupted a flight by yelling statements in favor of President-elect Donald Trump. "This individual displayed behavior that was loud, rude and disrespectful to his fellow customers," Delta Chief Executive Officer Ed Bastian said in a letter to employees. "He will never again be allowed on a Delta plane."
- The man on Flight 248 from Atlanta to Allentown, Pennsylvania, shouted and clapped "Donald Trump, baby," before telling his fellow passengers "He's your president" and "If you don't like it, too bad." He also swore at them, according to a video that drew widespread attention on social media.
Emma Morano, thought to be the world's oldest person and the last to be born in the 1800s, celebrated her 117th birthday on Tuesday, still swearing by her diet of two raw eggs a day.
A Heinz television advert showing people drumming a rhythm on its baked bean cans has been banned by British regulators on safety grounds.
Chinese websites have again blocked searches for "Fatty Kim the Third", as many Chinese mockingly call North Korean leader Kim Jong Un, with China's foreign ministry saying it did not approve of ridiculing foreign leaders.
WHY WHY?  Established in 1973, the Sourtoe Cocktail has become a Dawson City tradition and is exactly what is sounds like: an actual human toe that has been dehydrated and preserved in salt is used to garnish a drink of your choice. The rules have changed in the past 27 years. The Sourtoe can pair with any drink, but one rule remains the same: "You can drink it fast, you can drink it slow—but the lips have gotta touch the toe."
What is JCD writing for PCMag?
See this week's stock picks HERE
Follow John C. Dvorak on Twitter
Follow Andrew Horowitz on Twitter
---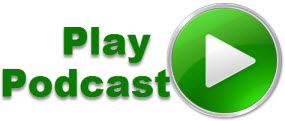 Podcast: Play in new window | Download (Duration: 1:01:14 — 42.3MB)
Subscribe: RSS