Peleton throws out the CEO, bad numbers and the stock vaults higher.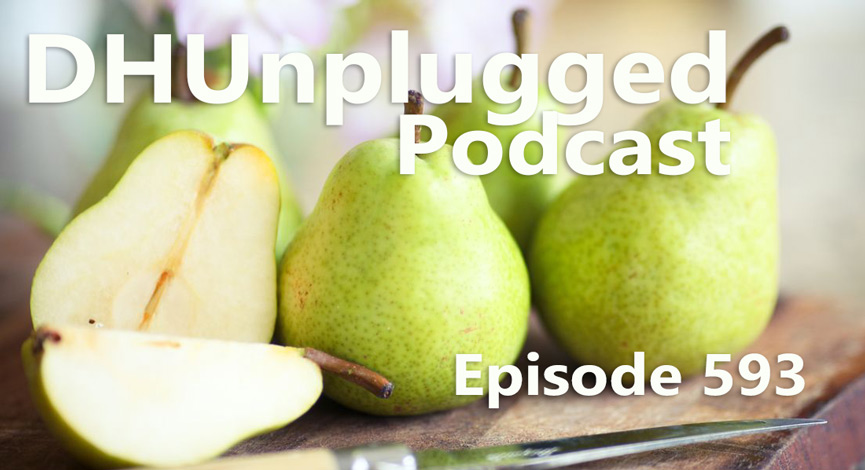 Biggest loss in a single day for a stock – by market cap….. Followed by the biggest gain in a single day.
Yields kicking higher – markets are worried, but climbing anyway.
PLUS we are now on Spotify and Amazon Music/Podcasts!
---
Click HERE for Show Notes and Links
DHUnplugged is now streaming live - with listener chat. Click on link on the right sidebar.
---
Love the Show?
Then how about a Donation?
---
Follow John C. Dvorak on Twitter
Follow Andrew Horowitz on Twitter
Warm Up
- Biggest one day loss of market cap - ever
- Biggest one day gain of market cap - ever
- Fed - just no clue ..... Really disappointing that they do not learn anything
- World Has Gone Pear Shaped - Crazy amounts of debt, prices/inflation, no plan

Market Update
- Volatility - but markets/indices don't budge over the past week (may be finding some support)
- Oil continues to move higher - marking on the way to $100 / barrel
- Rates approaching 2% (1.95+ on 10-yr)
- February recovery continues - somewhat.... Daily volatility, but weekly not much movement
Central Banks
- The Bank of England raised interest rates to 0.5% on Thursday and nearly half of its policymakers wanted a bigger increase to contain rampant price pressures, as the central bank warned inflation will soon top 7%.
- In a surprise split decision, four of the nine members of the Monetary Policy Committee wanted to raise interest rates by half a percentage point to 0.75%. This would have been the biggest increase in borrowing costs since the BoE became operationally independent 25 years ago
- The BoE said consumer price inflation - which stood at 5.4% in December - now looks set to peak at around 7.25% in April, which would be the highest rate since the recession-ravaged early 1990s and miles off its 2% target.
No Kidding
- Credit Suisse faced charges in a Swiss court on Monday of allowing an alleged Bulgarian cocaine trafficking gang to launder millions of euros, some of it stuffed into suitcases.
- They say the country's second-biggest bank and one of its former relationship managers did not take all necessary steps to prevent the alleged drug traffickers from hiding and laundering cash between 2004 and 2008.
Postal Service EVs
- They are asking again for more EVs
- The U.S. Postal Service said it could buy more electric vehicles if more funding were available, following Biden administration criticism of the agency's plan to replace its fleet mainly with gas-powered delivery trucks.
- - Will OshKosk deal be reversed?
Facebook/Meta
- Earnings Miss and  poor guidance sink the stock
- 22%  down for the day and still rolling lower
- Off 43% from high in September
- Wasn't this company supposed to be recession-proof and a cash cow?
Amazon - Helping Sentiment
- A day after Facebook owner Meta Platforms suffered the deepest loss of stock market value in history for a U.S. company, Amazon logged the greatest ever one-day increase in value.
- Shares of the online retail and cloud computing giant surged 13.5% on Friday following its blowout quarterly report, expanding its market capitalization by around $190 billion by the end of trading.
- Amazon increasing Prime membership by 17% ($139) - - First time since 2018
- Big gain realized on Rivian sale
- Cloud was big - 39% increase YoY for AWS
- Advertising revenue - first time broken out was $9.72 billion
More Amazon/Peleton
- Peleton getting a boost on "reports" that Amazon may be looking to buy the company.
- Good fit, not the best... Best Fit Apple (fitness)
- Nike also looking into
- Stock up 22% - need to get rid of management - terrible decisions over their history
- One Thing - news came out after the close of markets Friday - Weird time to dump news... VERY SUSPECT
MORE Peleton
- CEO resigns today
- Outlook for year dropped by 25% or so
- Stock up again - 25%++ today
ESG BS
- Credit ratings agencies face new risks as they throw themselves into the fast-growing business of environmental, social and governance (ESG)-based investing, the U.S. Securities and Exchange Commission (SEC) warned in a new report.
- Investors have poured record amounts of money into funds that use ESG criteria to select holdings, leading to the rise of ratings services aimed at guiding those investments.
- That creates new potential risks for the ratings agencies, such as failing to follow ratings methodologies and failure to manage conflicts of interest, the SEC said
- Repeat After Me - IT IS ALL ABOUT MONEY
Adopt an Animal Goes NFT - PEAR SHAPE ALERT
- Just getting a little weird out there
- WildEarth, a wildlife streaming service, is minting NFTs linked to 25 prominent animals like Tlalamba on the Djuma Game Reserve in South Africa."
- Animal have life expectancy - why would anyone want investment???
- Buyers will get special access to images, video and information about creatures like Tlalamba via an app, where they can also talk with other NFT owners. They even get voting rights in the names of Tlalamba's cubs, and first dibs on their future NFTs.
AT&T
- AT&T Inc said last week it will spin off WarnerMedia in a $43 billion transaction to merge its media properties with Discovery Inc and also cut its dividend by nearly half.
- AT&T shareholders will own 71% of the new Warner Bros. Discovery company and will receive a 0.24 shares of Warner Bros. Discovery for each AT&T share they own. AT&T will have 7.2 billion diluted shares outstanding after the transaction closes.
- Investors were not impressed
Commodities
- Crude Oil drops a bit to just under $90
- Lumber is climbing again
- Gold and Silver Steady
Ford
_ Stock looked like the new darling....
- Then earnings (drops from $24 to 18)
- EVs are the big news and investors were excited
-Ford Motor plans to suspend or cut production at eight of its factories in the United States, Mexico and Canada throughout next week because of chip supply constraints, a spokeswoman told Reuters on Friday.
- The changes come a day after the Detroit automaker warned a chip shortage would lead to a decline to vehicle volume in the current quarter.
- Production at factories in Michigan, Chicago and in Cuautitlan, Mexico will be suspended. In Kansas City, production of its F-150 pickup trucks will be idled while one shift will run for production of its Transit vans.
Apple
- Apple announced tap to pay
- Near field communications technology to tap and pay between two iPhones or a terminal
- They will not keep data - or know about the transaction contents
- Fintech services Stripe and Shopify Point will be the first to offer the "Tap to Pay" feature to business customers in the spring of 2022 in the United States
Booze News
- Tequila could soon overtake vodka as America's favorite liquor, fueled by consumers' desire for pricey bottles of agave-based spirits.
- Tequila and mezcal was the second-fastest growing spirits category in 2021
- Agave-based spirits saw sales climb 30.1% compared with the prior year to $5.2 billion, according to the Distilled Spirits Council of the U.S.
- It was also the second-largest category by revenue behind No. 1 vodka, which has been the top-selling spirit in the U.S. since the 1970s. At $7.3 billion in revenue, vodka is still selling roughly $2 billion more annually than tequila and mezcal, but agave-based spirits could be on track to outstrip it in just a few years.
Coin Segment
- Dave Ackerman
- Good News: 64,643 Bitcoins stolen during the 2016 hack of exchange Bitfinex were moved to unknown wallets last Tuesday - or is it?
-The newly formed AssangeDAO has raised $4 million in an effort to free Wikileaks founder Julian Assange. (Will this be the new wave of political donations?)
- India's Finance Minister announced plans for a 30 % tax rate on crypto and the creation of a digital rupee CBDC by 2022-23.
- 33% of Americans would be more likely do go on a date with someone that mention cryptocurrency in their online dating profile.
More Coinage/ETC.
- A home along Florida's Gulf Coast will be auctioned off in the upcoming week as a non-fungible token in what is believed to be among the first such transactions in the U.S.
- In the case of the four-bedroom home in Gulfport, Florida, a California-based real estate technology company, Propy, will mint the property rights into a digital token and host an online auction, with bids starting at $650,000.
- Minting property rights into an NFT would allow owners to sell a home as quickly as a Venmo transaction, Leslie Alessandra, the home's current owner, told the Tampa Bay Times.
- Gimmick or good idea? (Cuts  through all potential document issues in the  future)
Wordle
- All the rage
- The New York Times Co said on Monday it had acquired Wordle, a website-only word game that has seen a recent burst in popularity, for an undisclosed price in the low seven figures.
- Odd purchase - other similar games that are on market - apps (smells of desperation)
- ALSO - once a day - s limited advertising as opposed to game that people stay on for long time
---
420 Stocks ...

Stocks to watch: CGC, STZ, TLRY, CRON, MJ, NBEV
---
Love the Show?
Then how about a Donation?
---
*** NEW INTERACTIVE CHARTS ***
Winners will be getting great stuff like the new DHUnplugged Shirts (Designed by Jimbo) -
PLUS a one-of-a-kind DHUnplugged CTP Winner's certificate..

CLICK HERE FOR MORE CHARTS ON TRADING VIEW
---
UPDATE - NEW ETF - Global X Millennials Thematic ETF Challenge!
The top holdings of Global X Millennials Thematic ETF (MILN) include stocks many investors would expect, such as Facebook, LinkedIn and Amazon, which take advantage of the tech tendencies of millennials. But some names might be more surprising like real estate investment trusts AvalonBay Communities and Equity Residential, and Home Depot, which could benefit from millennials moving out of the home of their parents.
We are creating the DH Old Codger Index Portfolio to compete against this new ETF to see how "old school" stocks do in comparison. Companies in our index will include: (updated names as of 8/29/16)
We have the performance summary running (daily and since inception of 5/6/16) - DHOCI vs. Millennials ETF Battle
---
Side Bar
- Michael Avenatti - convicted of stealing money/fraud of Stormy Daniels?
- How stupid is this guy?
- -  Why would he try to
--- And this: Daniels, who is producing a documentary-style TV show on ghost hunting called "Spooky Babes," testified that she believed she could speak with the dead.
LIMERICKS
JCD Score ()
---
See this week's stock picks HERE
---
Follow John C. Dvorak on Twitter
Follow Andrew Horowitz on Twitter
---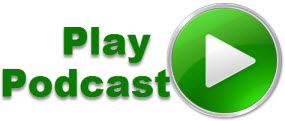 Podcast: Play in new window | Download (Duration: 1:04:01 — 58.9MB)
Subscribe: RSS