It was quite the week. First, there was the Fed's Vice Chair talking up a rate hike – just after Janet Yellen provided a rather dovish speech.
Then contrary to what Bill Ackman told the world about Carl Ichan looking to sell his large stake in Herbalife (HLF) – only to announce after the close that he bought another 2.5 million shares.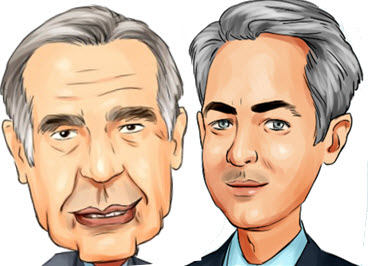 To top it off, Iran said they will pump as much oil as possible, even after the Saudi's talked up a production freeze. But wait… now we find out that Saudi Arabia pumped the most oil they ever have over the last few weeks. (oil fell on all of this production news.
In this episode we get down to the real stories on all of this and more…
---
Click HERE for Show Notes and Links
Markets in wait-and-see mode. Coming up this week - THE EMPLOYMENT REPORT
The Jackson Hole gathering - once again, Yellen has slightly hawkish headline and underneath ultra-dovish
- Vice Chair Fisher upset markets with his speech saying that rate hike this year possible. (that move markets lower for most of the day Friday - finished with slight loss)
- Yellen noted that there could be another $2 trillion available for bond purchases if any economic shock..
On the hints of a rise in rates and with the employment report on the horizon - the USD is rising against major currency basket - just crossed above the 50 day moving average -
Herbalife (HLF): This is fun... Ackman comes out Friday morning with news that Jeffries approached him about selling a large block - they were shopping it. Ackman said it was Ichans shares and that he was selling because Ichan knows the company is "toast".
- Shares down all day on the news..
- After the close, Ichan announces that he bought 2.5 million shares of HLF to increase his position on Friday. Said that Ackman has no idea what he is talking about - shares pop 4% after hours.
- Ichan game to break Ackman?
- New complaint: After U.S. multi-level marketing company Herbalife settled a probe of its sales practices with the U.S. Federal Trade Commission last month, top executives assured investors that the company would be able to thrive under the new rules.
JCD - Massive Tweeting lately?
Follow John C. Dvorak on Twitter
Follow Andrew Horowitz on Twitter
Bitcoin Poll Results - Click below
Mylan Labs (MYLN) in the hot seat after they increased the price of the life saving EpiPen. That caught the interest of Hillary Clinton who put out a public hand-slap and promise to go after the greedy biotech/healthcare industry.
- A day later Mylan came out with a new plan to provide end users a coupon for up to $300 on the generic to make it more affordable.
- Supposedly, Mylan only takes in $275 on each two pack - even though the retail price is over $650...
- Price was $100 for two-pack in 2009 (Explain why price is going up?)
Regarding Vaping: "Our goal for Japan is to switch every consumer we have to this," said Paul Riley, who joined Philip Morris in Sydney in 1988 and became its Japan unit's president last September. "For me, it's like a no-brainer. The biggest thing is we know that smoking kills. If we've got an alternative to that, that's a pretty good reason to switch."
Google is moving onto Uber Technologies Inc.'s turf with its own ride-sharing service in San Francisco that would help commuters carpool at far cheaper rates, according to a person familiar with the matter, jumping into a booming but fiercely competitive market.
- News that Uber is not profitable in the U.S. - how is that possible?
---
Love the Show?
Then how about a Donation?
---
DHUnplugged CTP Cup for DJIA
(September CTP Cup open for entries on Friday -DJIA)
*** NEW INTERACTIVE CHARTS ***
Winners will be getting great stuff like the new DHUnplugged Shirts (Designed by Jimbo)
CLICK HERE FOR MORE CHARTS ON TRADING VIEW
---
UPDATE - NEW ETF - Global X Millennials Thematic ETF Challenge!
The top holdings of Global X Millennials Thematic ETF (MILN) include stocks many investors would expect, such as Facebook, LinkedIn and Amazon, which take advantage of the tech tendencies of millennials. But some names might be more surprising like real estate investment trusts AvalonBay Communities and Equity Residential, and Home Depot, which could benefit from millennials moving out of the home of their parents.
We are creating the DH Old Codger Index Portfolio to compete against this new ETF to see how "old school" stocks do in comparison. Companies in our index will include: (updated names as of 8/29/16)

We have the performance summary running (daily and since inception of 5/6/16) - DHOCI vs. Millennials ETF Battle
---
The European Union's competition authorities announced a major tax ruling against Apple's tax dealings with the Irish government on Tuesday, a decision that will likely increase trans-Atlantic tension over how some of the world's largest companies pay taxes on their global operations. (Apple to pay $14 billion???)
Apple news - leaked info/photos of the iPhone 7
- Waterproof?
- Wireless Charging?
_Remove Headphone jack
- More colors
- Dual camera (what about old cases?)-- September 7th is the big reveal
Not so sweet: Mondelez, Hershey — Merger talks between the two food manufacturers fell apart after the Oreo cookie maker said late Monday it ended discussions of a potential combination with the chocolate company. Mondelez shares were more than 3.5 percent higher in premarket trade, while Hershey shares were nearly 11 percent lower.
Massachusetts - Looking to dump Daylight Savings time because gets dark too early.
Libertarian Gary Johnson's plan for capturing the White House hinges on voters following through on polls suggesting they dislike the Republican and Democratic presidential nominees more than in any election year in history. "You know how crazy this election cycle is?" Johnson told Chris Wallace on "Fox News Sunday." "I might be the next president."
Headline: "Weight Watchers (WTW) shares moving higher in recent trade; move attributed to NY Post report citing Oprah's weight loss success"
Abercrombie & Fitch (ANF) — The teen apparel retailer posted a 14th-straight quarterly decline in sales. Same-store sales at Abercrombie stories open at least a year fell 7 percent in the quarter, versus the expected 6.5 percent decline, according to Consensus Metrix. Shares were more than 13 percent lower in premarket trade.
Chipotle (CMG) - Free food on Sundays?  Desperate move...
What is JCD writing for PCMag this week?
See this week's stock picks HERE
Follow John C. Dvorak on Twitter
Follow Andrew Horowitz on Twitter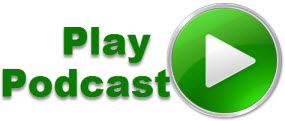 Podcast: Play in new window | Download (Duration: 57:38 — 32.0MB)
Subscribe: RSS