Employment numbers keep on showing signs of a strong economy. On the other hand, productivity showed a massive drop.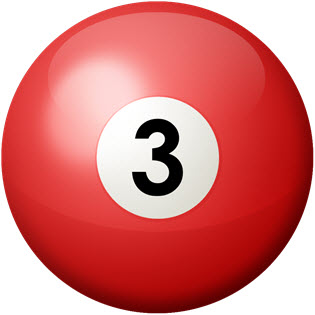 Market continue to creep higher – even in light of valuations and headwinds as the search for yield continues.
Olympic update! What is the deal with advertisers dropping Facebook? And much more …
---
Click HERE for Show Notes and Links
New highs! markets continue to creep higher after a breakout post employment report.
The employment report came in strong with 255k added to payrolls. The official unemployment number now stands at 4.9%. The average workweek was steady at 34.5 hours with a slight uptick to average hourly earnings.
With the employment report - markets surged - the S&P 500 hit an all-time high after floating sideways for the past few weeks.
- Productivity is down hard last month and inventories on the rise. What does that portend?
Walmart is buying Jet.com for $3 billion. Now that is going to be interesting competition for Amazon.
Trump's economic plan recently announced:
No American company will pay more than 15% in its income; reducing taxes from 35% to 15%.
Will cut regulations 'massively'.
Lower business tax will kill corporate inversions.
Plans to eliminate the estate tax.
Proposed reducing income tax to 3 levels not 7 (12%, 25%, and 33%); Prior high for this was 25%.
Will target tax-specific loop holes in tax laws.
Says no family will have to pay the death tax.
Says will kill all 'illegal and over reaching' executive orders.
Wants to renegotiate the NAFTA deal; says if U.S. does not get what it wants then he will walk away from the deal.
Says will eliminate the Trans Pacific Trade Pact.
Reiterates he would repeal Obamacare.
Olympics: A Sky News reporter tweeted that an Olympic kayaker on a practice run capsized after hitting a sofa. The Olympic organizers are currently investigating. (Water where they race is very polluted)
What is with the cupping ? Plenty of Olympic athletes have the red/purple circles from cupping procedures.
Dutch gymnast Yuri van Gelder has been expelled from the Olympics for "gravely" violating team rules by going out for a night of drinking in Rio after qualifying for the finals of the rings event, the Dutch team said.
Medal count? [LINK]
3-day workweek - Carlos Slim (Mexico's richest person) - "It's important that people don't retire at 50, 60, or 65 years old. I think people should retire later, because they'll have more knowledge and experience. And I think they should work three days a week, so that it creates space for others." " This way, there will be less need for transportation. Nations wouldn't have to face early retirements that are financially destabilizing. The quality of life and having four days a week free would encourage a lot of economic activities—more tourism, entertainment, sports, culture, and education. People can take advantage of those extra days to keep learning."
It looks like Volkswagen's diesel scandal could keep rolling as reports claim that the automaker has three hidden software programs in its 3.0-liter engines.
- That secret software in Volkswagen's 3.0-liter diesels can turn off the vehicles' emissions controls, Reuters reports, citing the German newspaper Bild am Sonntag. The emissions control system allegedly shuts off after 22 minutes, when most emissions tests take about 20.
Nikkei Asian Review reported Monday that AMZN Japan was raided by antitrust officials in Japan. Amazon Japan pricing deals with competitors are under antitrust investigation
Walt Disney Co's quarterly profit and revenue on Tuesday beat analysts' estimates fueled by movie studio hits, and the media company said it was taking a stake in a streaming video technology company to sell more content directly to consumers.
---
Love the Show?
Then how about a Donation?
---

*** NEW INTERACTIVE CHARTS ***
Current CTP - Shake Shack
DHUnpluged CTP Cup for DJIA (DIA)
Winners will be getting great stuff like the new DHUnplugged Shirts (Designed by Jimbo)
CLICK HERE FOR MORE CHARTS ON TRADING VIEW
---
UPDATE - NEW ETF - Global X Millennials Thematic ETF Challenge!
The top holdings of Global X Millennials Thematic ETF (MILN) include stocks many investors would expect, such as Facebook, LinkedIn and Amazon, which take advantage of the tech tendencies of millennials. But some names might be more surprising like real estate investment trusts AvalonBay Communities and Equity Residential, and Home Depot, which could benefit from millennials moving out of the home of their parents.
We are creating the DH Old Codger Index Portfolio to compete against this new ETF to see how "old school" stocks do in comparison. Companies in our index will include:
Devita (DVA) - Dialysis/HealthCare, Tootsie Roll (TR) - Candies, Exxon Mobile (XOM) - Oil/Energy, Sears (SHLD) - Misc. Retail
More......
We have the performance summary running (daily and since inception of 5/6/16) - DHOCI vs. Millennials ETF Battle
---
Massive outage for Delta Air - planed grounded worldwide on Monday - what caused this?
- Delta suffered a meltdown of its computer system, causing hundreds of canceled flights and shining another light on the airline industry's aging technology.
Zika: Four Zika-related biotech companies — BioCryst Pharmaceuticals Inc. (BCRX), Intrexon Corp. (XON), Inovio Pharmaceuticals Inc. (INO) and Cerus Corp. CERS), — could potentially benefit from the virus' spread to the continental U.S., , though each company has a different approach to fighting the virus.
Crude oil: Starting to see headline and murmurs about a potential for OPEC to freeze output - AGAIN! This could mean that there is a bigger glut that thought and they are worried (watch for $35?)
Facebook: Procter & Gamble, the biggest advertising spender in the world, will move away from advertising on Facebook that targets specific consumers after deciding the practice has limited effectiveness. AND
- Facebook is going to start forcing ads to appear for all users of its desktop website, even if they use ad-blocking software. The social network said on Tuesday that it will change the way advertising is loaded into its desktop website to make its ad units considerably more difficult for ad blockers to detect.- - - "This isn't motivated by inventory; it's not an opportunity for Facebook from that perspective," Mr. Bosworth said. "We're doing it more for the principle of the thing. We want to help lead the discussion on this."
Corporate bond defaults keep coming. The global default rate among bonds rated below investment grade rose to 4.7% in July from 4.6% in June, Moody's Investors Service reported Tuesday. The long-term average default rate is 4.2%. The year-to-date tally rose to 102 with 11 defaults in July — they highest monthly count since 2009. (However, HYG and junk bond funds are continuing to rally as the hunt for yield continues)
Judge leaves 14-year sentence intact for ex-Illinois Governor Blagojevich in government corruption case
The U.S. State Department has approved the potential sale of more than 130 Abrams battle tanks, 20 armored recovery vehicles and other equipment, worth about $1.15 billion, to Saudi Arabia, the Pentagon said on Tuesday.
What is JCD writing for PCMag this week?
See this week's stock picks HERE
Follow John C. Dvorak on Twitter
Follow Andrew Horowitz on Twitter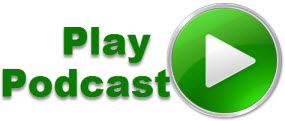 Podcast: Play in new window | Download (Duration: 1:07:12 — 37.0MB)
Subscribe: RSS