As earnings season approaches, companies will be in their blackout periods, unable to buy their stocks through certain repurchase plans. Without that added liquidity, what will result?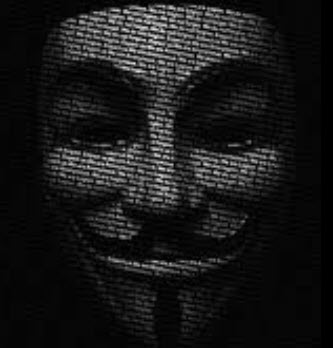 U.S. markets are flirting with unchanged for the year as the massive rally  over the past few weeks has pushed valuations back into the danger zone, but with central banks showing more desire to stimulate, it may not matter… or will it?
Just last week, the Fed sent a confusing message to markets, now we are "only" to expect 2 rate hikes this year – so much for following the economic indicators.
All this and the winners of the latest Closest to the Pin…..
---
Click HERE for Show Notes and Links
Terrorists hit Belgium... Once again Europe is the center of attention - just days after the capture of the Paris bombings "mastermind". Two separate attacks, ISIS claims responsibility. U.S. Markets shrug off - Europe modestly lower.  (Recall that the last couple of attacks saw massive market rallies)
-- Of course the usual rumors of other potential acts circulated today as shorts/bears try to push on the news - none were confirmed.
Global Economics - Take a look at the stats for Manufacturing..
Valaent Pharma (VRX) - Remember last week, we questioned whether the CEO's 2-month leave for "pneumonia" was for real? Well... Monday it was announced that CEO Pearson will be leaving the company. Ackman was appointed to board. Stock up 15% in reaction. (Note: CEO leaving does not seem to be good news as it may lead to more revelations about some of the internal issues with the company...)
Nike (NKE) has announced that a self-tying ( or self adjusting) shoe will be out by the end of the year. Now that seems to be progress!
-- Nike earnings released today  (stock down 5%++ after hours...)
- NIKE Q3 EPS $0.55 vs. $0.48 Capital IQ Consensus; rev $8.032 vs. $8.2 bln consensus
- NIKE Futures Orders +12%; +17% in constant currency vs. estimates in the mid to high teens ex-FX
-- Futures as reported (ex-FX): North America +10%, W. Eur +16% (+23%), C & Eur +5% (+14%), China +28% (+36%), Japan +23% (+24%), Emerging -3% (+14%).
IMPORTANT: Sales will increase by a high-single-digit percentage during the next fiscal year, the company said on a conference call Tuesday. Analysts had projected a rate of about 10 percent for that period. Earnings will rise in the low teens, Nike said, compared with an estimate for growth of about 15 percent.
Nike's "Back to the Future" Shoe
Will liquidity dry up like it did the first quarter before and during earnings season? Retail still pulling out of equities?
Deutsche Bank reports:
Buyback blackout period starts Monday. An increasing number of S&P 500 companies will enter into their blackout period starting next week, about a month before the earnings season kicks into high gear in the third week of April.
If there is any truth to the notion that much of the recent rally was due share repurchase programs, liquidity will start to dry up starting today and we may see some additional volatility and downside potential for markets. Depending on how many institutional investors positioned for the ramp higher, it may create an interesting environment over the next few weeks.
---
John C. Dvorak !!!!!
Ford (F) and US Steel (X) announced as well... Coming up end of this week - Michael Kors (KORS)

| | | | | |
| --- | --- | --- | --- | --- |
| Chirag G. | $ 224.21 | Winner | $ 2.17 | 0.96% |
| Charles F. | $ 229.07 | Runner up | $ 2.69 | 1.19% |
Winners will be getting great stuff like the new DHUnplugged Shirts (Designed by Jimbo),
Sunglasses from Spitfire and more!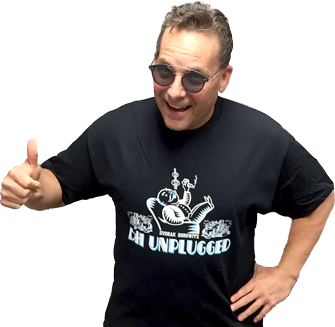 ---
Markets closed Friday in observance of Good Friday
---
Thinking about Twitter (TWTR) - some recent changes makes it a more viable platform. Videos, gifs and other feature enhancements... Worth a look?
Some Apple news: (Smaller is better??? - Seems that size is the company's only innovation)

Apple at event unveils new bands for the Apple Watch; says Apple Watch will now start at $299 starting today (prior price was $399)
New iPhone released - 4 inch model
iPhone SE will feature 'hands free Siri' and improved battery life.
iPhone SE will start at $399; will start shipping on March 31
iPhone will feature the 64-bit A9 chip, introduced in iPhone 6s and iPhone 6s Plus, offers iPhone SE customers two times faster CPU and three times faster GPU performance compared to iPhone 5s.
Unveils iOS 9.3 - Software will feature light and dark mode, new enhancements to notes and news applications, and new educational applications.  iOS 9.3 will be available immediately.
Apple confirms ResearchKit advancements; also confirms new healthcare application 'CareKit' - Available April 2016
Apple at event unveils 9.7 inch iPad Pro (current iPad Pro is 12.9 inches)
--- FBI/Justice dept drops their calls for Apple to create a backdoor - they say they have another solution. Really?

Interesting news. SunEdison (SUNE) rumors are that the company is looking for debtor-in-possession financing. This is a tactic used by distressed and bankrupt companies that need financing. This type of debt is AHEAD of all other debt, equity or other assets that can be claimed. How great is that?
Lumber Liquidators Holdings Inc.'s stock soared 14% in midday trade Tuesday, after the wood flooring maker announced an agreement with the California Air Resources Board that "fully" resolves previous inquiries into its laminate flooring products sourced from China. As part of the agreement, Lumber Liquidators will pay CARB $2.5 million, and will implement voluntary compliance procedures to ensure all of its flooring products comply with CARB's formaldehyde standards.(Didn't they have 3X the expected amount of carcinogens?)
Kazakh officials and their visitors will have to leave their smartphones at the door of government buildings from March 24 in line with a new policy aimed at preventing leaks of sensitive documents, a leaked document showed on last Thursday.
Minnesota officials seized a "FMUSLMS" license plate and apologized for issuing it at a driver's request, saying on Wednesday that approval procedures for so-called vanity plates were under review.
Cuba is gaining opportunities for travelers - Carnival Cruise line wins approval to sail to Cuba. We going? DHU Trip?
Poor Elon Musk - He an wife are divorcing for 2nd time. Why marry again after divorce in the first place?
See this week's stock picks HERE
Follow John C. Dvorak on Twitter
Follow Andrew Horowitz on Twitter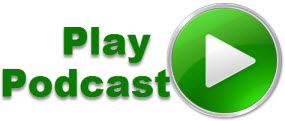 Podcast: Play in new window | Download (Duration: 1:14:24 — 40.7MB)
Subscribe: RSS