More War? More Money?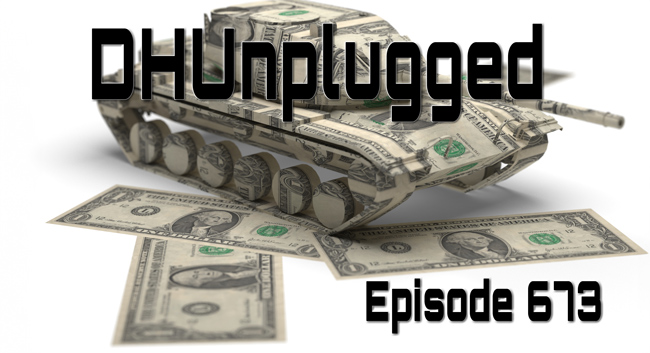 Bond yields surged on latest PPI and CPI
Earnings in the spotlight – So far – so good.
PLUS we are now on Spotify and Amazon Music/Podcasts!
---
Click HERE for Show Notes and Links
DHUnplugged is now streaming live - with listener chat. Click on link on the right sidebar.
---
Love the Show? Then how about a Donation?
---
Follow John C. Dvorak on Twitter
Follow Andrew Horowitz on Twitter
Warm Up
- Better than expected - again...
- More earnings coming this week - (TSLA, BAC, NFLX)
- Banks in the spotlight
- WAR - seems as if War playbook needs to be brought out and dusted off
- Swifty's buy up movie tickets
- MORE STRIKES!

Market Update
- Market in downtrend to consolidating ahead of news
- Most markets are looking past the Israel war/issues
- Big concern that this will spread and oil prices will keep rising
-  War is good? $$$ and maybe the final straw that the Fed is looking at and saying.... Maybe a pause is warranted.
November 15th Webinar  "2024 - What's in Store?
Israel/Middle East
- Does not appear to be an easy way out of this
- Israel stock market not ding well - ETF (EIS) down 11% since this all began
- US military selects 2,000 troops to prepare for a potential deployment to support Israel, but are not intended for combat, according to WSJ
Tesla Earnings Outlook
-  Reports Wednesday 10/18
- Annual goal 1.8 million delivered
- Margins expected to be at 4-year low of 18.1% (some think could drop below 15%)
- FactSet EPS consensus: 0.73
- FactSet Rev consensus: 24.26 bln
Stock News
- Pfizer, Moderna, BioNTech — Shares of Pfizer dropped 1.3% Monday after the company slashed its full-year revenue guidance by $9 billion, noting waning demand for its Covid treatment and vaccine.
- Rite-Aid declares bankruptcy (Chapter 11)
- LuluLemon - Stock being added to the SP500  (Stock up to to 52 week high) (Taking place of Activision Blizzard
- Schwab beat on earnings, a bit light on Revenue - stock initially down, but better than feared
- Ferrari has started to accept payment in cryptocurrency for its luxury sports cars in the U.S. and will extend the scheme to Europe following requests from its wealthy customers (remember Tesla accepted for a while then halted program due to environmental concerns)
- Mictosoft - Activision Blizzard takeover has been approved by UK regulators... Clearing way for deal to close
Other Earnings
- BAC Reports Q3 (Sep) earnings of $0.90 per share, $0.07 better than the FactSet Consensus of $0.83; revenues rose 2.8% year/year to $25.2 bln vs the $25.13 bln FactSet Consensus.
- - - - -  -Noninterest expense of $15.8B in 3Q23 increased $0.5B, or 3%, vs. 3Q22, driven by increased investments in the franchise across people and technology, as well as higher FDIC expense from the increased assessment on banks announced in 2022.
- - - - - - - Net interest income (NII) up $614 million, or 4%, to $14.4 billion ($14.5 billion FTE)(B) , driven primarily by benefits from higher interest rates and loan growth..
- - - -  - - -Provision for credit losses of $1.2 billion increased $336 million.
China
- China is considering creating a state-backed stabilization fund to shore up confidence in its equity markets
- What does that mean?
---- Fund with lots of money from the state to buy stocks when they are down. The ultimate bailout for investors
---- News out that  State-owned banks are buying state buying other state owned bank shares - that is something special
Economics
- PPI and CPI both came in hotter than expected this month
- Expected and unexpected
- Bonds yields rallied initially then hit some technical resistance
- - Rate hike expectations ticked up, then moved back as concern over Middle-Eat conflict grows
Social Security COLA
- 3.2% increase for 2024 for COLA
- 8.7% for 2023
- 5.9% for 2022
- - - 18.9% increase in over 3 years!
--- Discussion Point - Cost of benefits and higher debt service on US government - how is this going to go
Collusion?
- The lucrative broker commission system at the heart of the US residential housing market is facing unprecedented antitrust scrutiny from the Justice Department and two private class-action lawsuits that risk weakening the National Association of Realtors
- The commission-sharing structure equates to "collusion," Michael Ketchmark, the lead plaintiffs' attorney in the Missouri case
-  NAR required sellers agents to pay a portion to buyers agents
- Re/Max and Anywhere Real Estate Inc. agreed to pay $55 million and $83.5 million, respectively, and to no longer require agents to belong to NAR.
- 6% is norm for US real estate commissions
- Lawsuit also alleges that  the commission artificially inflates prices
Middle East
- This is a real problem without a good ending
- Fighting ghosts within a country - not going to be easy
- Oil prices could remain elevated for a while
Disney Activist
- Nelson Peltz (Trian Fund Management)
- The firm plans to push for multiple seats on the board this time, including one for Peltz
- Current CEO Bob Iger is not a big fan of the entry of an activist (DUH!)
JPM Morgan Earnings
- Everyone breathing a sign of relief
- Stock initially jumped and then came in a bit toward level of where they were just before earnings
-  Still the top name in the space - excellent overall, but sector is in the doghouse
- "This may be the most dangerous time the world has seen in decades," said JPMorgan Chase's CEO Jamie Dimon. "While we hope for the best, we prepare the Firm for a broad range of outcomes so we can consistently deliver for clients no matter the environment."
---- Dimon often talks about storm clouds gathering (prepare for the worst is a good strategy)
UAW Strike
- Ford Motor Executive Chair Bill Ford at event says it's time for this strike to end; says supply chain will "collapse" if this strike drags on
- The strikes have costing GM and Ford more than $500 million, JP Morgan analyst Ryan Brinkman estimated in a note Monday. Ford is now losing $44 million a day, while GM is losing $21 million a day,
- GM and Ford have both already scaled back planned investments in EV and battery plants.
- In July, GM trimmed its planned spending this year on electric vehicles and battery plants to between $11 billion and $12 billion. Previously, the company had said it could spend up to $13 billion this year on EV and battery plant development.
- The company also raised its cost-cutting target through next year by $1 billion. (Mass Layoffs will be something to watch for - market make look at that kindly)
AMC Excited!
- Sales numbers are in and at a record
- $95 million in domestic ticket sales
- - - Topping record for concert movies $$
- Previous - Justin Bieber: Newver Say Never 2011 - $73 million
- (Michael Jackson's THIS IS IT (2009) $72.1 million
Power
- For all the golfers out there
- Two-time World Long Drive champion Kyle Berkshire made history with an unbelievable 579-yard drive.
Goldman Sachs
- DJ D Sol is hanging up his headphones
- After quite a bit of controversy, it seems that David Solomon will on be DJ'ing family weddings and funerals
It Begins
- The annual guessing game of how much consumers will spend
- How do they come up with these numbers anyway?
- Holiday Spending to Grow 14% This Year, Deloitte Survey Shows
---- Holiday season spending is expected to rise this year versus last year, though the increase among middle-income shoppers is forecast to be far smaller due to the impact of student loans and lower wage growth.
Strikes
- Now casino workers will go on strike, in Detroit
- The work stoppage targets operations at the MGM Grand Detroit; owned by MGM Resorts International, MotorCity Casino; and Hollywood Casino at Greektown, owned by Penn Entertainment.
- 3,700 workers employed in positions throughout the properties, including dealers, cleaning staff, food and beverage workers, valets, engineers and more.
---
Love the Show? Then how about a Donation?
Winners will be getting great stuff like the new DHUnplugged Shirts (Designed by Jimbo) -
PLUS a one-of-a-kind DHUnplugged CTP Winner's certificate..

CLICK HERE FOR MORE CHARTS ON TRADING VIEW
---
CRYPTO LIMERICKS
JCD Score ()
---
See this week's stock picks HERE
---
Follow John C. Dvorak on Twitter
Follow Andrew Horowitz on Twitter
---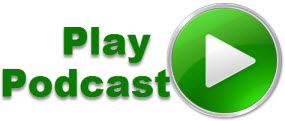 Podcast: Play in new window | Download (Duration: 1:02:26 — 57.5MB)
Subscribe: RSS