All the rage – let's test our testosterone – then shave our legs!
China has figured it out….How to hurt the USA.
Elon – listening in and shutting down?
PLUS we are now on Spotify and Amazon Music/Podcasts!
---
Click HERE for Show Notes and Links
DHUnplugged is now streaming live - with listener chat. Click on link on the right sidebar.
---
Love the Show? Then how about a Donation?
---
Follow John C. Dvorak on Twitter
Follow Andrew Horowitz on Twitter
Warm Up
-  Big week - Inflation eyed
- 10-year near 4.3%
- One European country looks the worst - one recession
- Biden  - 5-day world tour
- Soft landing - everyone talking about it
- Oh, Elon

Market Update
- Not such a great month so far....
- China  starting to panic (that may be good)
-- 2 IPOs on Tap
- M&A - One food deal announced
- Apple .... More China restrictions (interesting)
Happy New Year - Rosh Hashana Friday night.
Tesla Upgrade
- Tesla Inc.'s Dojo supercomputer may add as much as $500 billion to the company's market value through faster adoption of robotaxis and network services, according to Morgan Stanley.
- Dojo can open up "new addressable markets," just like AWS did for Amazon.com Inc., analysts led by Adam Jonas wrote in a note, upgrading the stock to overweight from equal-weight and raising its 12-month price target to a Street-high $400 per share from $250.
- Adam Jonas had a $250 price for Tesla for a while and was not really positive on  the shares. But, many say he likes headlines, so this is a perfect way to play it.
- Jonas cut his price and overall recommendation  in June
- Tesla shares up 10% on this upgrade (BTW, Morgan is one of Elon Musk's key advisory firms - so there is that)
China - Freaking out?
- China's financial regulator on Sunday reduced the risk weighting it attaches to insurance companies' holdings of blue-chip shares and tech stocks, encouraging them to invest more in the country's lagging stock market.
- The National Administration of Financial Regulation (NAFR)said on its website that the risk weighting for CSI300 Index constituents would be reduced to 0.3 from 0.35, while that for stocks listed on Shanghai's tech-focused STAR Market would be cut to 0.4, from 0.45.
- A lower risk weighting frees up more capital for insurers to invest.
- It also set a relatively low risk weighting for private equity investments in China's strategic and emerging sectors.
More China
- China's economic slowdown could increase the risk of Beijing taking military action toward Taiwan, the Republican chair of a U.S. congressional committee on China said on Monday, drawing a contrast with Democratic President Joe Biden, who said it made it less likely.
- So this has to be a dividing line as well?
Biden on Sunday called China's econ
Yen - Japan
- In a weekend interview, Bank of Japan Governor Kazuo Ueda said the central bank could end its 7-year-old negative interest rate policy when achievement of its 2% inflation target is in sight - suggesting the BOJ is considering official interest rate hikes as well as an early end its bond-buying, yield cap policy.
- The comments seemed to catch markets off guard, sending the 10-year Japanese government bond yield up more than 5 basis points to a 9-year high above 0.7%. The yen surged 1% against the dollar, knocking the U.S. currency back more generally on the foreign exchange markets.
Tech
- Qualcomm said Monday that it will supply Apple with 5G modems for smartphones through 2026.
- Wall Street analysts and Qualcomm officials had previously said they expected Apple to use an internally developed 5G modem starting in 2024.
- The continued sales to Apple will boost Qualcomm's handsets business, which reported $5.26 billion in sales in the quarter ended in June, and could soften the blow of potentially losing a critical customer. About 21% of Qualcomm's fiscal 2022 revenue of $44.2 billion came from Apple, according to a UBS estimate.
Apple
- Big day - new and improved old tech announcements
- Apple Watch bigger and  better - USB-C charging!
- More of the same incremental updates
- Cool satellite communication for emergencies
More Tech - Is this possible?
- Nvidia's supremacy in building computer chips for artificial intelligence has chilled venture funding for would-be rivals, investors said, with the number of U.S. deals this quarter falling 80% from a year ago.
- As Nvidia has grown stronger in this area, the harder it has become for companies attempting to build competing chips. Seeing these startups as a riskier bet, venture financiers are newly unwilling to provide big cash infusions.
- A secretive startup called Rivos, which is working on chip designs for data servers has had trouble raising funding recently, said two sources familiar with the company's situation. (1. How do we know about it if it is secret? 2) Maybe stop being a secret if you want funding!)
Apple - China
- China may have found the recipe - why it took so long?
- How to hurt USA - Hit Apple
--- Beijing's widening curbs on iPhone use by government staff raised concerns among U.S. lawmakers on Thursday and fanned fears that American tech companies heavily exposed to China could take a hit from rising tensions between the countries.
---- Apple fell 3% on the news - markets fell.
IPOs
- Instacart - $9 billion valuation
---- If only PeaPod would have been able to hold out
- ARM Holdings
- - Order book closed early as shares sold out at a range of $47-$51
- -  At the top end of that range, the IPO would raise $4.9bn for Arm's parent SoftBank and value the company at $54.5bn, on a fully diluted basis.
M&A
- Jelly maker J.M. Smucker is buying Twinkie owner Hostess Brands for $5.6 billion, or $34.25 a share.
- Hostess shareholders will receive $30 in cash and .03002 shares of Smucker's stock for each share of Hostess that they owned. Smucker has also agreed to assume Hostess's debt.
- Hostess up 17%, JM down 10% on the news
- Maybe  a strawberry jelly filled Twinkie
T- Testing Parties
- Move over Tupperware - New Testosterone Testing Parties for Men!
- $100 - $400 for tickets and several blood tests are completed
- Why would anyone go to this? If only blood tests? Maybe men with very low T want to get together with other men to chat and have cucumber sandwiches
Big Diamond
- Diamond giant Alrosa PJSC said it mined a 390.7-carat diamond of jewelry quality, the largest to be recovered in Russia in a decade.
- The company, which is under sanctions linked to the Russian invasion of Ukraine, found the diamond at the Mayat mine in Yakutia.
The stone is of non-standard shape and bordered by a yellow-brown halo, the company said in a statement on Sunday. It's the largest gem-quality diamond mined in Russia since 2012
Which European country is the worst?
- One country in Europe is set for a prolonged recession this year — the only major European economy to experience an economic contraction during 2023, according to fresh forecasts by the European Commission, the executive arm of the EU.
- Europe's largest economy is predicted to post a 0.4% fall in economic activity this year — that's 0.6 percentage points lower than an estimate made in May, according to the commission, which published new forecasts on Monday. The institution also cut its growth expectations for Germany in 2024, from 1.4% to 1.1%.
- Once again the sick man of Europe due to heavy dependency of Russia
Deals - Biden making some progress
- Vietnam Airlines JSC will sign an initial agreement to buy about 50 Boeing 737 Max jets in a deal valued at $10 billion
---- Used only single aisle Airbus planes previously.
Elon
- Elon Musk ordered engineers working at his Starlink internet company to cut off the service over the Crimean coast to prevent an attack on a Russian warship, according to a new book.
- Seriously? How did he know unless.... he  was secretly listening in?
- Supposedly Russian officials told him if drone attack goes through it would lead of nuclear war.
- Can he do that?
AI Mentions
- Highest mentions in conf calls ever - 177 of S&P 500 companies that held calls
- Quarter-over-quarter increase of more than 50%.
- It is interesting to note that S&P 500 companies that cited "AI" on Q2 earnings calls have seen a better average stock price performance in recent months compared to S&P 500 companies that did not cite "AI" on Q2 earnings calls. For S&P 500 companies that cited "AI" on Q2 earnings calls, the average change in price since June 30 is -0.8% and the average change in price since December 31 is 13.3%. For S&P 500 companies that did not cite "AI" on Q2 earnings calls, the average change in price since June 30 is -2.3% and the average change in price since December 31 is 1.5%
FED BLACK OUT - Until Meeting on 9/20/2023
---
Love the Show? Then how about a Donation?
Winners will be getting great stuff like the new DHUnplugged Shirts (Designed by Jimbo) -
PLUS a one-of-a-kind DHUnplugged CTP Winner's certificate..

CLICK HERE FOR MORE CHARTS ON TRADING VIEW
---
CRYPTO LIMERICKS
JCD Score ()
---
See this week's stock picks HERE
---
Follow John C. Dvorak on Twitter
Follow Andrew Horowitz on Twitter
---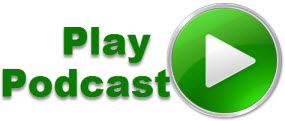 Podcast: Play in new window | Download (Duration: 1:02:29 — 57.5MB)
Subscribe: RSS