We have some insights from Powell's latest speech.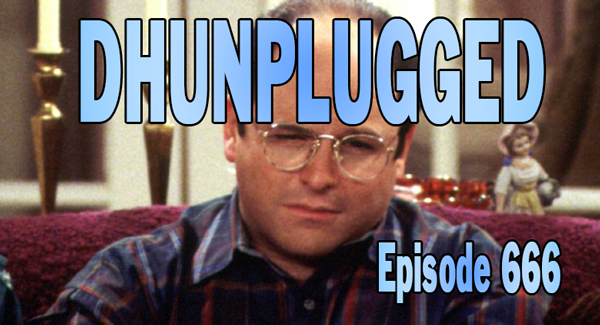 China – trying to talk up markets.
Big week for eco data – the softer, the better.
PLUS we are now on Spotify and Amazon Music/Podcasts!
---
Click HERE for Show Notes and Links
DHUnplugged is now streaming live - with listener chat. Click on link on the right sidebar.
---
Love the Show? Then how about a Donation?
---
Follow John C. Dvorak on Twitter
Follow Andrew Horowitz on Twitter
Warm Up
- Powell Said - NOTHING NEW, Nothing Old, Nothing Really
- Unions are next concern for inflation (wages)
- Airlines weighing people
- Big week for ECO - investors hoping for some weak numbers

Market Update
- China - Stock Market Support - Govy Trying
- markets up last week 0- broke a couple week down streak
- End of month - markets watching for employment data this week (Friday)
- Players hitting the ask on high-flyers
- ESG - not for $
- Crypto Moving on court rulling
SPECIAL EPISODE -666. We are asking you for your support on this devlish episode 666 - Donate exactly 66.60 - BUT  Donors that go out for the big $666 will get a copy of Too Many Eggs hardcopy - that is well worth it.
Big Bounce - Fed threads the needle again
- Or the algos set to just buy as Fed talks
- Butting up against resistance
- Looks more like oversold bounce into end of month
Yields
- 10-Year - drops to 4.25 from 4.45%
- Plenty arguing that the latest move was a top in rates
- Avg mortgage rate tops 7%
Yields - Tuesday Drop
- Yeilds and USd dumping after soft JOLTs report
- This is a good JOLTS report from the Fed's perspective. The labor market is cooling. U.S. job openings decreased to 8.8 million (lower than consensus expectations of 9.5), the lowest since March 2021. The mismatch between labor demand (openings) & labor supply (hired) narrowed.
- Growht names moving up - dragging entire market with them
Unions
- Pushing hard for wage hikes
- Big increase for pilots and UPS drivers recently
- UAW President is looking for proposals that include: (or threat of a strike) - Ford GM and Stellantis
- - 46% raise
---- 32 hour work week
--- Return to traditional pensions
- Recently won a 25% pay hike for workers at Ohio EV factory
Crypto in the News
- Appeals court ruling against SEC in Grayscale spot bitcoin ETF case - so the idea is that there will be a more accessible way to invest in bitcoin (like it is not now) |- Could be included in peions
- Grayscale Trusts: GBTC +18%, ETHE +14%, GDLC +22%... Crypto Miners: MARA +17%, GREE +17%, HUT +16%, RIOT +15%, BITF +14%, SDIG +14%... Others with Crypto exposure: COIN +13.5%, MSTR +7.7%, NVDA +3%
ECO This Week
- Wednesday
--- ADP Emplyment Change - (180k)
--- GDP (2) 2.4%
- Thursday
---- PCE Inflation 0.2% (MoM)*
- Friday
--- Non Farm Payrolls 185k /3.6%
--- ISM Manufacturing
---Average Hourly earnings  0.3%  MoM
China - manipulated market
- China's stock market in disarray
- China Evergrande reopens after 17 month tradig halt (Stock plunges 80%)
- Government starting to talk up market - been in a funk for a while
--- Reduces stamp duty on stock transactions and other measures to boost confidence (and approves dozens of new funds for investing over weekend)
---- Stock market (CSI 300) opened up 5.5% but trended lower all day Monday (closed up 1.5%)
- Lenders and Developer hardships spooking investors AND draining their finances
More China
- China's foreign ministry said on Monday that inbound travelers to the country no longer need a pre-departure antigen test for COVID-19 from Aug. 30.
- US study shows that the abrupt end to Covid restrictions last year may have caused an excess of 2 million deaths.
--- Study showed an estimated 1.87 million excess deaths from all causes occurred among people over 30 years of age between December 2022 and January 2023, and were observed in all provinces in mainland China (China said a total of 55,000 total people died since COVID-Zero policy removed)
A Little More China
- US sent Gina Raimondo to exchange information on U.S. export controls that frustrate Beijing and set up a group to discuss other commercial issues, but neither side appeared ready to make concessions on disputes that have plunged relations to their lowest level in decades.
- What is the point as we still have tariffs and other restrictive trade policies targeting China
Now Some Asia
- Terry Gou, the billionaire founder of major Apple Inc supplier Foxconn said on Monday he was entering the race to be Taiwan's next president as an independent candidate in 2024 elections.
- He stepped down as head in 2019 and tried for bid - but failed
- Gou is warning of the potential for a war with China if things don't cool down
Airlines - Weight
- Korean Air starting to weigh passengers
- All Korean flag carriers will need to weigh all for the next few weeks
- The law requires airlines to weigh passengers and their carry-on luggage at least every five years and is "crucial for safety of flight operations"
- What is point of this? Every 5 years???? OR IS THIS JUST A TEST?
- Will this become standard on flights? (You have weight limits on luggage)
Jackson Hole - Lotta Yada
- Watching it was not informative
- Probably exactly what Powell wanted
-- On One hand, and on the other....
--- If inflation stays high we wil need to keep up pace - If inflation drops we may need to change course
--- NOTHING NEW TO SAY (inflation too high, Fed is on the job.... yadda, yadda, yadda)
- Markets spooked then said - the hell with it - rose nicely into afternoon close
Back to the Crazy
- VFS (Vietnam EV) Keeps on charging higher
- Hawian Electric Dips then flies (up 40%  Monday)
- Several IPOs making moves and interest remains in bankrupt companies
VinFast
- Unprofitable Vietnamese electric-vehicle maker VinFast Auto Pte Ltd. is now worth more than the likes of Goldman Sachs Group Inc. and Boeing Co.
- VinFast shares closed up 20% at $82.35 Monday, marking a blistering 688% since its market debut Aug. 15.
Retail
- Neiman Marcus is weighing a possible deal to sell itself to archrival Saks Fifth Avenue – a once unthinkable merger of the twin titans of US luxury retailing
- The 107-year-old retailer could sell for upwards of $2 billion in a sale, insiders estimate – less than half the $5.1 billion it fetched in 2005 in the first of a series of debt-fueled buyouts that ended up crippling the company.
Survey Says
- 2/3rds of Gen Z investors want to allocate their portfolios in a way that supports causes they care about
- That's compared with 59% of millennials, 45% of Gen X and 30% of boomers.
- The survey found more than four-fifths of Gen Z and millennials would be willing to underperform the S&P 500's 10-year average return of 12% to ensure that the companies where they've invested align with their belief systems. Only 73% of Gen X and 65% of boomers said the same.
- Nearly a fifth of the Gen Z investors said they would accept returns between 9% and 11.8%, rather than the full 12% average return. Nearly 30% would take between 6% and 8.9%, while another 30% would accept returns between 3% and 5.9%.
- SENDING A SIGNAL! (not the best way to invest - should direct invest in causes if want change)
Maui Conspiracy(s)
- Blue Roofs?
- Lasers?
- Smart City dreams?
- "How Many Coincidences Are You Willing To Accept? Completely Untouched Blue Umbrellas. Completely Untouched Blue Car. And Now We Find Out Oprah's Maui, Hawaii Mansion Has A BLUE ROOF!! WHAT ARE THE ODDS?!?? It's Amazing!! The Maui, Lahaina, Hawaii fires were a domestic terrorist attack. DEWs, Direct Energy Weapons"
NVDA Earnings - Share Rise then Dip
- BLOWOUT
-Earnings: $2.70 per share, adjusted, versus $2.09 per share expected by Refinitiv.
- Revenue: $13.51 billion versus $11.22 billion expected by Refinitiv.
- Net income jumped to $6.19 billion, or $2.48 a share, from $656 million, or 26 cents, a year earlier.
- OULOOK _- Very Strong
- $25 billion buyback plan
More Earnings
- Peloton -- Stock in the exercise bike stock plummeted more than 27% after posting quarterly results. Peloton reported an adjusted loss of 68 cents per share on $642.1 million in revenue, while analysts polled by Refinitiv had forecasted a 38-cent loss and $639 million.
- Foot Locker -- The stock plunged more than 32% before the bell after the sneaker retailer slashed its outlook for the second time this year. Adjusted earnings came in at 4 cents per share, in line with expectations for the fiscal second quarter, but revenues fell short of the $1.88 billion anticipated. Foot Locker also suspended its quarterly dividend. (Theft was an issue)
---
Love the Show? Then how about a Donation?
Winners will be getting great stuff like the new DHUnplugged Shirts (Designed by Jimbo) -
PLUS a one-of-a-kind DHUnplugged CTP Winner's certificate..

CLICK HERE FOR MORE CHARTS ON TRADING VIEW
---
CRYPTO LIMERICKS
JCD Score ()
---
See this week's stock picks HERE
---
Follow John C. Dvorak on Twitter
Follow Andrew Horowitz on Twitter
---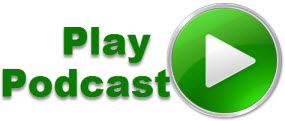 Podcast: Play in new window | Download (Duration: 1:03:53 — 58.8MB)
Subscribe: RSS