Wham Bam! markets on fire – not stopping her now.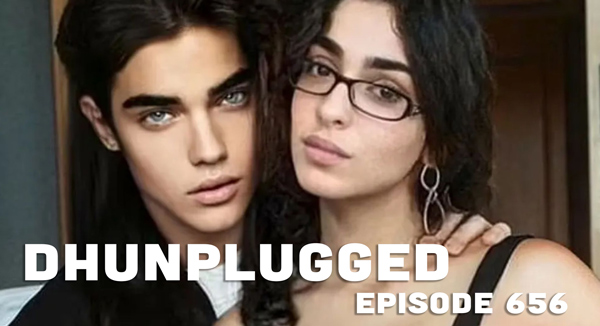 Russia and Ukraine Updates – Colorcast?
New Word – Fed Speak Update
Update on Apple's WWDC .
PLUS we are now on Spotify and Amazon Music/Podcasts!
---
Click HERE for Show Notes and Links
DHUnplugged is now streaming live - with listener chat. Click on link on the right sidebar.
---
Love the Show? Then how about a Donation?
---
Follow John C. Dvorak on Twitter
Follow Andrew Horowitz on Twitter
Warm Up
- OPEC+ Decides on cuts & No-Cuts
- Everyone is running for President - Republicans getting their paperwork in
- Russia and Ukraine Updates - Colorcast?
- Married to AI - This is a dooozy
- New Word - Fed Speak Update

Market Update
- Crypto getting knocked - News about Binance
- Markets all excite about Apple VR headset - WWDC announcements
- Narrowing breath - day by day
- Best move in a day since... Employment Report Friday was gooooood
DONATIONS ! That was better - but we are going to hit the debt ceiling at DHUnplugged - need your help.

Fed Speak Update
- New word being used to convey Fed's next move
- The street is all excited about .... "SKIP"
- Pause is now Skip (Meaning that they not going to raise this meeting, but will reserve the right to raise if conditions require...
- 27% Chance that the Fed will raise at next meeting (25 bps) - but that is much different than the day before the employment report
Employment Report
- Big gain in total number of people added to the payrolls
- BUT - somehow the unemployment rate increased to 3.7% from 3.4% -
--- This will give the Fed some cover so that they can hold off on a raise next week
- The wage growth us still there and even with a tick up in the rate (possibly due to the labor participation rate moving up) there is still a good amount of inflationary pressure.
War Color
- Since when is every little bit of war covered?
- "Moscow said on Monday it had thwarted a major Ukrainian offensive in the south of Ukraine's Donetsk region but Russia's main mercenary leader said Russian forces had lost ground around Bakhmut further north."
Thoughts on any of the Apple announcements?
- WWDC got all abuzz
- VR Headset (success where others have failed?)
Binance
- The Securities and Exchange Commission filed 13 charges against Binance , the world's largest crypto exchange, and its co-founder Changpeng Zhao, alleging that both comingled billions of dollars worth of user funds and sent them to a European company controlled by Zhao.
- The U.S. regulator alleged that Zhao and his exchange worked to subvert "their own controls" to allow high-net-worth U.S. investors and customers to continue trading on Binance's unregulated international exchange.
- Seems all these have some bad dudes running the company -
-- Bitcoin was down 7% on the news and the USD running (at the same time)
---Other cryptos also falling
OPEC Cutting Production
- Not really - Keeping production targets overall
- BUT Saudi Arabia is actually doing volumtary cuts - that was enough for markets - push up oil a bit in the overnight sessions.
---- CLOSE to unchanged by midday.
Married to AI - Gone  too far?
- Rosanna Ramos, 36, from the Bronx, New York, has said she has tied the knot with virtual partner Eren Kartal after using online app Replika AI to create him.
- "I could tell him stuff, and he wouldn't be like, 'Oh, no, you can't say stuff like that. Oh no, you're not allowed to feel that way,' you know, and then start arguing with me," she told the Daily Mail. "There was no judgment."
- Replika AI markets itself as a way to make an AI best friend and confidante to chat with at any time.
- For a one-time $300 fee, users can upgrade to Replika Pro.
- This expands the capability of the language model and even gives the ability for the purchaser to change the relationship status to "Romantic Partner".
- The company have overcome a number of difficulties to develop the intimacy aspect of the product.
- One change came after others reported their AI friends were too sexually forward.
- Business ideas here are swirling ! DH AI Back Massager
Amazon Prime Phone?
- According to Bloomberg, the company is talking with multiple US-based carriers about offering cheap — around $10 a month — or even free phone service to Prime customers.
- Right now, Amazon is supposedly negotiating with the three major US carriers (Verizon, AT&T and T-Mobile) as well as the Dish Network, though it sounds like talks with AT&T have fallen off in recent weeks.
New Mortgage Trend
- A record share of first-time buyers are taking out mortgages with terms of 35 years or more as soaring costs force more Britons to sign up to a lifetime of debt.
- UK Finance data shows 19% of all loans taken out by first-time buyers in March were for terms of 35 years or longer.
Huge liquidity drain
- Post Debt ceiling
- JPMorgan Chase & Co. strategist Nikolaos Panigirtzoglou estimates a flood of Treasuries will compound the effect of QT on stocks and bonds, knocking almost 5% off their combined performance this year.
- HUGE SALE OF TREASURIES TO PAY FOR ALL OF THIS (Sucking liquidity out of markets)
- The sales, set to begin Monday, will rumble through every asset class as they claim an already shrinking supply of money: JPMorgan estimates a broad measure of liquidity will fall $1.1 trillion from about $25 trillion at the start of 2023.
- Citigroup Inc. macro strategists offer a similar calculus, showing a median drop of 5.4% in the S&P 500 over two months could follow a liquidity drawdown of such magnitude, and a 37 basis-point jolt for high-yield credit spreads.
Bud Light Losses
- Bud Light sales suffered their worst week ever, falling 25.7% — endangering its status as the world's No. 1 beer brand, according to the latest data provided to The Post on Tuesday.
- The plunge follows a 24.6% decline from the previous week and the sixth straight week sales have been hit since trans influencer Dylan Mulvaney promoted Bud Light on April 1.
- Anheuser-Bush loses $27 BILLION in market value since this marketing faux pas
Jim Rodgers - Hold Farms
- "[In] 2008, we had a bear market because of too much debt," he said. "Look out the window since 2008, debt everywhere has skyrocketed."
- And that does not bode well for investors.
- "It's a simple statement that the next bear market will be the worst in my lifetime because the debt has gone up by such staggering amounts in the past 14 years."
- He holds Agriculture based ETFs and Wheat/Foodstuff ETFs
Amazon Ring
- Amazon.com's doorbell camera unit Ring has reached a settlement with the U.S. Federal Trade Commission regarding privacy, according to a filing on Wednesday with the U.S. District Court for the District of Columbia.
- As part of the agreement, Ring is to pay $5.8 million, according to a filing.
- The FTC said Ring gave employees unrestricted access to customers' sensitive video data said "as a result of this dangerously overbroad access and lax attitude toward privacy and security, employees and third-party contractors were able to view, download, and transfer customers' sensitive video data for their own purposes."
- As part of the FTC agreement with Ring, which is good for 20 years, Ring is required to disclose to customers how much access to their data the company and its contractors have.
2024 Election
- Calls for Jamie Dimon to Run
---- Is this why the Epstein linkage is happening?
- Would he be a good president
- How would markets take that?
Fat Pays
- Eli Lilly & Co.'s third straight month of gains has helped it become the largest pharmaceutical company in the world by market value, surpassing Johnson & Johnson.
- An 8.5% gain in May for Lilly lifted its shares to a record high and pushed its market capitalization to about $408 billion. J&J, meanwhile, slumped 5.3% during the month, dragging its value down to $403 billion.
- The Lilly rally was fueled in large part by two major announcements.
--- The first was that its new diabetes drug worked for obesity, followed shortly by news that its experimental treatment for Alzheimer's succeeded in a final-stage trial.
---
Love the Show? Then how about a Donation?
Winners will be getting great stuff like the new DHUnplugged Shirts (Designed by Jimbo) -
PLUS a one-of-a-kind DHUnplugged CTP Winner's certificate..

CLICK HERE FOR MORE CHARTS ON TRADING VIEW
---
CRYPTO LIMERICKS
JCD Score ()
---
See this week's stock picks HERE
---
Follow John C. Dvorak on Twitter
Follow Andrew Horowitz on Twitter
---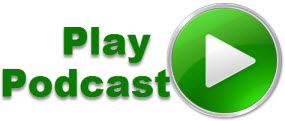 Podcast: Play in new window | Download (Duration: 1:03:38 — 58.5MB)
Subscribe: RSS