Banks get smoked as depositors run scared.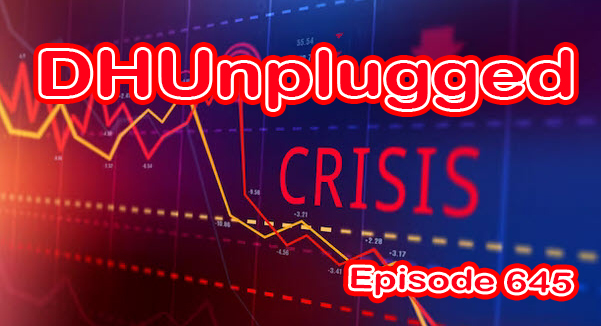 Fortunately we get a Sunday Night STICK SAVE!
We have some bones to pick – bad math and even worse work ethics.
Where are the bargains? We have some thoughts.
PLUS we are now on Spotify and Amazon Music/Podcasts!
---
Click HERE for Show Notes and Links
DHUnplugged is now streaming live - with listener chat. Click on link on the right sidebar.
---
Love the Show? Then how about a Donation?
---
Follow John C. Dvorak on Twitter
Follow Andrew Horowitz on Twitter
Warm Up
- Back from Central America!
- Largest bank failure since 2008!
- Fed will keep raising until something breaks - HELLO!!!!!!!!!!!!!
- Worst Fed Ever!
- General lack of any business sense - math clearly not a priority in last generations
- - No attention to detail - oversight sucks- management is limp
- Sunday Night STICK SAVE! (A joint statement from the various regulators involved said there would be no bailouts and no taxpayer costs associated with any of the new plans. )
Market Update
- Capitalism is Dead - Moral Hazard Lives On!
- 2-day panic attack with region banks - SVB Blowup
- DJIA down for the year
- California Banking system is imploding - RUN-ON-Bank
- CPI - not slowing down too much - 6% YoY
- Everyone now banking on less Fed hikes due to banking crisis - or none... Or cuts! (85% chance for 0.25% increase next week)
Coming up this week on Andrew's TDI Podcast - Guest, Anthony Scarramucci
BONE TO PICK
- All these tik-tok nubes  - want to be a millionaire but have no idea what that means - LET me explain something from someone who works with lots of money all the time... It takes work and then more work
- - You can't just make it, you need to keep it. That is just as hard.
---- Making it is not just seeing it on social media - it is a grind and something special - hard work - which it seems is not what people want.
----- Sit at home, no oversight, playing on phone, personal time and personal boundaries that are above work AND not watching the details.
--- This is what creates the mess we see today - Then we want government to bail us out! Childish!
Assuming everyone knows what happened. Right?
- Banks started to get squeezed as assets/loan valuations got crushed under higher rates
- Fed pushed hard and banks did not risk adjust
- Bad oversight  - SVB - Moodys was going to downgrade, Theil makes some noise about problems, stock offering to raise capital, sold bonds at loss - run on bank
- Started with other banks and the problems from overlevearaging with Crypto - all the dominoes falling had to impact firms (tech pulling cash to meet needs, other companies trimming up)
- Realization hit that regional banks could have more problems
The Fed is Actually Looking At Itself
- EPIC lack of oversight, blinders on as usual
- The Federal Reserve Board on Monday announced that Vice Chair for Supervision Michael S. Barr is leading a review of the supervision and regulation of Silicon Valley Bank, in light of its failure. The review will be publicly released by May 1.
- "The events surrounding Silicon Valley Bank demand a thorough, transparent, and swift review by the Federal Reserve," said Chair Jerome H. Powell.
- "We need to have humility, and conduct a careful and thorough review of how we supervised and regulated this firm, and what we should learn from this experience," said Vice Chair Barr.
- There will be findings, many many months out as to how they could have done better, but nothing will come of it.
----- Fox guarding the hen house. Should be independent but Fed is above it all - right?
Late Call - Or is it Early?
- Moody's cuts outlook on U.S. banking system to negative, citing 'rapidly deteriorating operating environment'
- The firm, part of the big three rating services, said it was making the move in light of three key failures that prompted regulators to step in Sunday with a dramatic rescue plan for depositors and other institutions impacted by the crisis.
- "We have changed to negative from stable our outlook on the US banking system to reflect the rapid deterioration in the operating environment following deposit runs at Silicon Valley Bank (SVB), Silvergate Bank, and Signature Bank (SNY) and the failures of SVB and SNY," Moody's said in a report.
Lots of comments
- Jeffrey Gundlach on CNBC says there might be disinflation in the near term, but new backdrop for Fed policy is inflationary; says Fed will raise rates 25 basis points
- Former US Treasury Secretary Larry Summers tells Bloomberg that there will be more financial aftershocks
- President Biden says deposits at SIVB and SBNY will be there and are safe; says management of banks will be fired; no losses will be borne by the taxpayers, money will come from fees paid to FDIC; investors in banks will not be protected; will ask Congress to strengthen bank regulation
- Bill Ackman tweets "Our economy will not function effectively without our community and regional banking system. Therefore, the FDIC needs to explicitly guarantee all deposits now. Hours matter."
Government Intervention
- In addition the backstopping SVB's deposits, federal regulators also announced efforts on Sunday to stabilize the wider banking system. One of those is the Fed's Bank Term Lending Program, which will allow banks to exchange certain high-quality assets for cash without booking mark-to-market losses.
- JCD - Buy AH bonds at maturity value even though underwater
- Just killed capitalism
More 0n Intervention
- IT IS A BAILOUT
- "We've changed the system," economist Mohamed El-Erian,  - "Depositors should not worry. Your deposits are fine," he said. "It is almost impossible now to go back on unlimited deposit guarantee."
- So much for the $250,000 and how is unlimited backstop paid for ??? FDIC?
Thought Exercise
- Who would want to keep $ with regional and small banks after this?
--- If unlimited backstop of deposits for smaller banks - why would anyone keep money at big banks?
---- Will all banks have unlimited backstop? Who will pay for that?
----- Why not just have the government as the bank?
KBE/KRE Banking ETF
- Down 20% -Month to Date
- Regional  Banks - OOOOOH
- - Signature Bank (SBNY.O) dropped about 23%, while San Francisco-based First Republic Bank (FRC.N) fell 15%. Western Alliance Bancorp (WAL.N) tumbled 21% and PacWest Bancorp (PACW.O) dropped 38% after those stocks were halted several times due to volatility.
--- That was Friday!
- MONDAY Below..... (Saw a nice bounce Tuesday - even with a general downgrade for the industry by Moody's)
| | | |
| --- | --- | --- |
| FRC | First Repub Bank | -61.82% |
| WAL.PA | Western Alliance Bancorp | -46.20% |
| PACWP | PacWest Bancorp Pfd | -44.62% |
| MCB | Metro Bank Hldg Corp | -43.46% |
| DPST | DX Dly Regional Bks Bull 3X | -36.28% |
| FRC.PJ | First Republic Bank/CA | -35.34% |
| FRC.PN | First Republic Bank/CA Pfd | -29.59% |
| FRC.PH | First Rep Bk San Fran CA Pfd H | -28.35% |
| CMA | Comerica Inc | -27.65% |
| FRC.PI | First Rep Bk SF | -27.13% |
| KEY | KeyCorp | -26.95% |
| FRC.PM | First Republic Bank/CA | -26.76% |
| CNOBP | CONNECTONE BANCORP INC NEW DEP | -26.21% |
| ZION | Zions Bancorp | -25.87% |
| BOH.PA | Bank of Hawaii Corp | -25.42% |
| FRC.PK | First Republic Bank/CA | -25.34% |
Holy Interest Rates - IN REVERSE

Of interest
- An explosion in trading in a type of equity derivative security in recent months has prompted Wall Street players and a major clearing house to examine the potential risks it poses, according to two sources familiar with the matter.
- So-called zero day to expiry options (0DTE), which refers to contracts that expire in less than 24 hours, offer retail and institutional traders a relatively cheap, though high-risk, way to bet on intra-day swings in stock prices. They could be tied to the price of indices, exchange traded funds or single stocks.
- Some have warned that this type of option, which offers an opportunity for traders to amplify market bets, could cause an extreme selloff.
How Does This Work?
- WWE is in talks with state gambling regulators in Colorado and Michigan to legalize betting on high-profile matches
- WWE is working with the accounting firm EY to secure scripted match results in hopes it will convince regulators there's no chance of results leaking to the public
- Betting on the Academy Awards is already legal and available through some sports betting applications, including market leaders FanDuel and DraftKings, although most states don't allow it
JetBlue
- The Justice Department on Tuesday sued to block JetBlue Airways' $3.8 billion proposed takeover of budget carrier Spirit Airlines, the Biden administration's latest attempt to prevent industry consolidation.
- JetBlue's plan would eliminate the unique competition that Spirit provides—and about half of all ultra-low-cost airline seats in the industry—and leave tens of millions of travelers to face higher fares and fewer options
Yellen on Climate
- Climate change is already having a major economic and financial impact on the United States and may trigger asset value losses in coming years that could cascade through the U.S. financial system, Treasury Secretary Janet Yellen
- Yellen told a new advisory board of academics, private sector experts and non-profits there has been a five-fold increase in the annual number of billion-dollar disasters over the past five years, compared to the 1980s, even after taking into account inflation.
- They can't predict a bank meltdown 2 days out - how can they
More ESG
- The Senate last Wednesday passed a bill to overturn a Labor Department rule that permits retirement fund managers to weigh climate change and other factors when making investments on behalf of retirement plan participants.
- Biden vows to VETO
Fatso
- More than half of the world's population will be overweight or obese by 2035 without significant action, according to a new report.
- The World Obesity Federation's 2023 atlas predicts that 51% of the world, or more than 4 billion people, will be obese or overweight within the next 12 years.
- Rates of obesity are rising particularly quickly among children and in lower income countries, the report found.
Sweet Finale
- March Flavor of the month at Baskin Robbins
- Chick'n & Waffles, its take on a "deconstructed brunch classic
- The dessert is made with buttermilk waffle-flavored ice cream and crispy chick'n and waffle bits sprinkled in, with swirls of bourbon maple syrup.
- This ice cream doesn't actually come with bits of chicken. As the company explained, the crunchy bits are only made to "mimic the taste of fried chicken."
---
Love the Show? Then how about a Donation?
---
Winners will be getting great stuff like the new DHUnplugged Shirts (Designed by Jimbo) -
PLUS a one-of-a-kind DHUnplugged CTP Winner's certificate..

CLICK HERE FOR MORE CHARTS ON TRADING VIEW
---
CRYPTO LIMERICKS
JCD Score ()
FED LIMERICKS
JCD Score ()
---
See this week's stock picks HERE
---
Follow John C. Dvorak on Twitter
Follow Andrew Horowitz on Twitter
---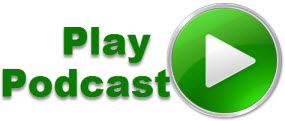 Podcast: Play in new window | Download (Duration: 1:03:48 — 58.7MB)
Subscribe: RSS