Financials reporting – mixed results. All much worse than a year ago.The HOPE trade is looking for a kindlier and gentler Fed.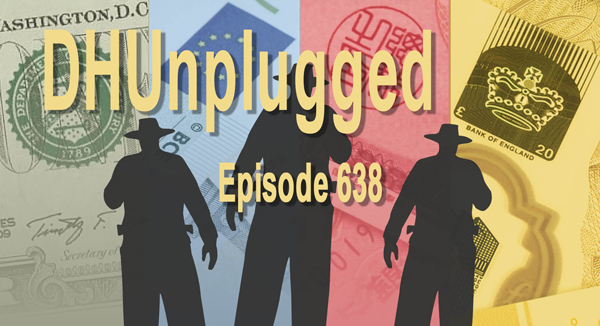 China has an interesting update on their population.
Yield Curve inversion is real – pay attention.
PLUS we are now on Spotify and Amazon Music/Podcasts!
---
Click HERE for Show Notes and Links
DHUnplugged is now streaming live - with listener chat. Click on link on the right sidebar.
---
Love the Show? Then how about a Donation?
---
Follow John C. Dvorak on Twitter
Follow Andrew Horowitz on Twitter
Warm Up
- Market in Rally Mode
- Climate Change at Davos, ESG defended (should be defunded)
- China releases population studies
- Mega Million > $1.35 Billion (ONE WINNER!)
- Biden classified docs - wow,  unforced error there.

Market Update
- Quick Check - January 2023 - SP500 +4.2%, TLT +7.22%, QQQ +7%, EEM 9%, BTC +28%, FXI +13.5%, GLD +5%
- USD Basket 2023 Down 1%, 3 Months - 9%
- Bank earnings - mixed, watching for margins and outlook for remainder
- Bond yields pricing in easier Fed - 10Y @ 3.5%
- EU hints on slowing rate hikes - maybe only 0.25% at next meeting.
Deflation Talk ?

Housing Deflation?

AH Tweet: 
- If you were wondering - not just a flash in the pan occurrence. Yield curve clearly and definitively inverted. Will discuss tomorrow night on DHUnplugged Podcast.
Speaking of the USD
- Morgan Stanley cut its 2023 year-end forecast for the dollar index to 98, and expects the greenback's weakness to be more pronounced against the euro this year as worries about the severity of an economic downturn start to ease.
- They previously saw the index , which weighs the U.S. currency against a basket of six major rivals, ending 2023 at 104.
- Global growth is showing signs of buoyancy, macro and inflation uncertainty are waning and the USD is rapidly losing its carry advantage
USD Weakness? Change in Central Bank Policy? Bond Vigilantes attack
- Yields on Japan's benchmark 10-year government bonds breached the central bank's new ceiling on Friday in the market's most direct challenge yet to decades of uber-easy monetary policy.
- A wall of selling catapulted 10-year Japanese government bond yields 4 basis points higher to 0.54%, the highest since mid-2015 and above a recently widened band of -0.5% to +0.5% set by the BOJ in a shock decision just a few weeks ago.
- No more negative yields - anywhere in the world
----- This is where it gets interesting - The stress was evident across the yield curve and defied the BOJ's announcement on Friday of a fresh round of emergency buying worth around 1.4 trillion yen ($10.84 billion), when it already holds 80% to 90% of some bond lines.
--- BOJ owns more than 50% of all bonds issued from Japan (Eating your own arm because you are hungry)
Europe Off The Hook for Deep Recession?
- Europe experienced its second-warmest year on record in 2022, European Union scientists said on Tuesday, as climate change unleashed record-breaking weather extremes that slashed crop yields, dried up rivers and led to thousands of deaths.
- This was big concern due to Nat Gas Pricing and Oil (Russia related)
- - Now said that Europe may not enter recession....
---- In other words, they have no idea as early in the Winter and anything can happen - but betting warm conditions continue?
Back to Davos
- Climate activists protested in Davos on Sunday against the role of big oil firms at this week's World Economic Forum (WEF), saying they were hijacking the climate debate. (In other words, they are disagreeing with Climate activists and they don't like that)
- And here who is saying this: "We are demanding concrete and real climate action," said Nicolas Siegrist, the 26-year old organiser of the protest who also heads the Young Socialists party in Switzerland.
- With ESG crapola under scrutiny - there is an opening here
"We Love EVs" - Unless Govy Subsidies are Unavailable and Interest Rares are Too High
- Tesla Inc has slashed prices globally on its electric vehicles by as much as 20%, extending an aggressive discounting effort and challenging rivals after missing Wall Street delivery estimates for 2022.
- Tesla lowered prices across the United States, Europe, the Middle East and Africa, following a series of cuts last week in Asia, in what analysts saw as a clear shot at both smaller rivals that have been bleeding cash and legacy automakers aggressively ramping up electric vehicle production.
- Demand slowdown is clear...
- TSLA also wants to reduce prices so that US tax credits available again - will hurt margins
- The U.S. price cuts on Tesla's global top-sellers the Model 3 sedan and Model Y crossover SUV were between 6% and 20%, Reuters calculations showed, with the basic Model Y now costing $52,990, down from $65,990.
- Those cuts are before a $7,500 U.S. federal tax credit that took effect for many electric vehicles on Jan. 1 that could bring discounts to more than 30%.
- - HIT GM and Ford Friday hard...
China Population report:
- China's population fell last year for the first time since 1961, a historic turn that is expected to mark the start of a long period of population decline.
- That possibly makes India the world's most populous nation.
- Maybe the population decline in 2020-2022 is not from the usual reasons?
Earnings
- JPM and C, BAC all beat earnings estimates (DUH)
--- BUT - business slowed from a year ago
- CITI: Net profit came in at $2.5 billion, or $1.16 per share, for the three months ended Dec. 31, compared with $3.2 billion, or $1.46 a share, a year earlier.|
- JPM: "We still do not know the ultimate effect of the headwinds coming from geopolitical tensions including the war in Ukraine, the vulnerable state of energy and food supplies, persistent inflation... and the unprecedented quantitative tightening."
--- The bank flagged a modest deterioration in its macroeconomic outlook, "reflecting a mild recession in the central case".
- Some talk from Dimon and Moynahan about potential for recessions|
- WFC pulling put of mortgage market (unless current clients)
- Stocks down on initial news and then end up closing nicely higher for the day (Could be Yield Curve related)
- GS - outlook is terrible, expenses rise - misses on both top and bottom, stock down ~ 8%
- MS - beats and has better guidance, NII up 52$ from year ago - stock up 8%
Mega Millions
- Play?
- 2nd largest jackpot ever!
- $1.35 BILLION - one winner from Maine (First time ever from Maine)
- $723 million cash prize (After taxes > $500 million)
- Put all S/T in Treasuries provides  $20 million per year (before taxes)
Amazon
- Interesting going head-to-head with Shopify
- Amazon.com Inc will widely roll out a feature by end-January that allows online merchants outside its platform to use the e-commerce giant's payment and delivery services, as it takes on rising competition from Canada's Shopify Inc
- 'Buy With Prime', which was launched as an invite-only offering in April, will be widely available to U.S.-based merchants by Jan. 31, the company said.
---- AWS started as a cloud based solution that Amazon used internally.... Following same script?
------ WHAT IF Amazon private labeled sites with their suite of e-commerce tools
Similar - but Different?
- Walmart strikes a deal with Salesforce to sell more of its tech to other retailers
- On Thursday, it announced a deal with Salesforce to ramp up sales of its GoLocal delivery service, which drops off purchases at customers' doors; and Store Assist, which helps employees more quickly and accurately pick and pack orders for curbside pickup and delivery.
- "By bringing in other retailers, we can understand what the customer needs are throughout the shopping journey and then be able to improve our products to be able to serve the customer no matter how, where or when they shop," he said. "That ultimately is going to benefit us also because we will continue to keep improving our products."
--- So they are going to spy on customer trends as other retailers sell through their platform? Really?
**** ABOVE TWO STORIES SMELL FROM DESPERATION ****
Rewind - CHATGPT
- New York, New York and Seattle, Washington have placed bans on the tool at the middle and high school levels
- Higher learning institutions, like colleges and universities, have hesitated on a ban, unsure how realistic the move would be and refusing to encrouch on the freedom of the learning environment.
- Teachers and schools need to come up with solution to scan to see if written by Chat/AI
- Between Harvard, Yale, the University of Rhode Island and other schools, over 6,000 teachers have signed up for chatbot detection.
---
420 Stocks ...

Stocks to watch: CGC, STZ, TLRY, CRON, MJ, NBEV
---
Love the Show? Then how about a Donation?
---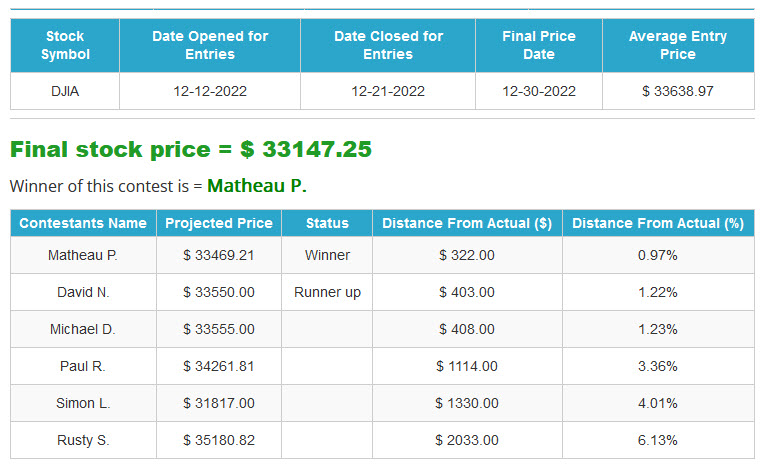 Winners will be getting great stuff like the new DHUnplugged Shirts (Designed by Jimbo) -
PLUS a one-of-a-kind DHUnplugged CTP Winner's certificate..

CLICK HERE FOR MORE CHARTS ON TRADING VIEW
---
CRYPTO LIMERICKS
JCD Score ()
FED LIMERICKS
JCD Score ()
---
See this week's stock picks HERE
---
Follow John C. Dvorak on Twitter
Follow Andrew Horowitz on Twitter
---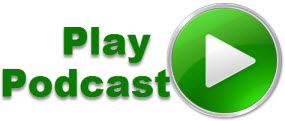 Podcast: Play in new window | Download (Duration: 58:37 — 54.0MB)
Subscribe: RSS