Twitter in the news – what a surprise.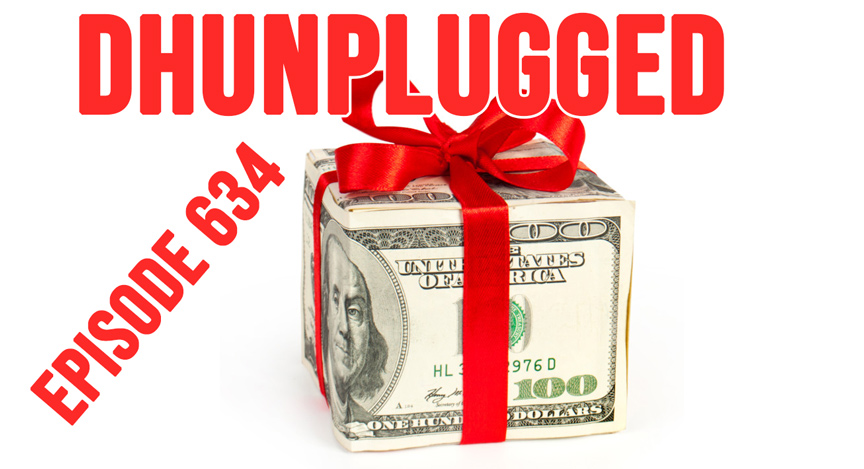 China Covid policy shaking things up.
Year end moves that we are watching.
Update on the 2022 Closest to The Pin Cup!
PLUS we are now on Spotify and Amazon Music/Podcasts!
---
Click HERE for Show Notes and Links
DHUnplugged is now streaming live - with listener chat. Click on link on the right sidebar.
---
Love the Show? Then how about a Donation?
---
Follow John C. Dvorak on Twitter
Follow Andrew Horowitz on Twitter
Warm Up
- Questioning integrity of Twitter
- Trump sells out NFT collection
- Losing streak for NAZ continues
- Throwing in the towel on 2022

Market Update
- Rolling over into the EOY 2022
- Lead Blanket Discussion
- Yen Rallies - Massive move after Surprise Move
- FedEx and Nike Earnings just released
- Economics Upcoming...
Earthquake in California 6.4?
- North of San Fran.......
Markets
- MTD Dec 2022
- SPY    - 6.5%
- QQQ   - 8%
- TLT   +0.52%
- IWM - 7.5%
- EEM  - 4.25%
Year To Date - By The Numbers
Yen Surprise - Almost 4% gain TODAY
Nike Earnings
- NIKE beats by $0.20, beats on revs, gross margin down 300 bps, which is better than its prior guidance of down 350-400 bps; North America up 30%, Greater China down 3%
- Stock up 12% A/H
FedEx Earnings
- FedEx beats by $0.36, misses on revs; guides FY23 EPS below consensus, reduces capital spending outlook by $400 mln; expects to generate FY23 cost savings of approx. $3.7 bln
- - - Second quarter results were constrained by continued demand weakness, particularly at FedEx Express.
- - - FedEx Express operating income declined 64% year-over-year due to lower global volumes, partially offset by an 8% package yield increase.
- - - FedEx Ground operating income increased 24% year-over-year, due primarily to a 13% yield increase and cost reduction actions.
- - - FedEx Freight operating income increased 32% year-over-year, driven by an 18% yield increase.
- Not a great outlook overall from management - but maybe better than feared?
- Stock up slightly A/H
Economic Data on Tap
- This week - Consumer Confidence (Tomorrow) GDP (3) Leading Indicators (Thursday), Durable Orders, PCE Prices and Personal income and Spending (Friday)
- Last week's Retail Sale (-.6%)
Retail Sales Highlights (Briefing.com)
- Total retail sales, which are not adjusted for price changes, declined 0.6% month-over-month in November (Consensus -0.1%)
- Retail sales, excluding autos, fell 0.2% month-over-month (Consensus +0.2%).
Key Factors
- Motor vehicle and parts dealers sales declined 2.3% following a 1.6% increase in October.
- Furniture and home furnishing store sales declined 2.6% following a 2.0% increase in October.
- Electronics and appliance store sales fell 1.5% following a 0.9% decline in October.
- Building material and garden equipment and supplies dealers sales declined 2.5% following a 1.3% increase in October.
- General merchandise sales dipped 0.1%, paced by a 2.9% decline in department store sales, following a 0.3% decline in October.
- Clothing and clothing accessories store sales dropped 0.2% after being flat in October.
- Sporting goods, hobby, musical instrument, and book store sales declined 0.6% following a 0.7% increase in October.
- Gasoline station sales slipped 0.1% following a 4.8% increase in October.
Musk Items
- Please explain the use of polls to do his dirty work?
- Using "public" to choose outcome  by wording question/poll to what he expects?
- ---  Also, can't he just push the numbers to gain his desired outcome.
--- FOLLOW UP - Poll to see if he should step down as Twitter CEO
------ TSLA stock cap down $600-700 BILLION since high - much attributed to Twitter nonsense
-- -OH NOW - Voting on Policy will be only for Blue Members
Twitter Seeks Infusion
- Elon Musk's team has reached out to investors to raise new funds for his struggling social media platform Twitter, one of the investors said.
- Twitter has seen advertisers flee amid worries about Musk's approach to policing tweets, hitting revenues and its ability to pay interest on the $13 billion debt that Musk took on to buy the social media company.
- 454.20 per hsare is what he is seeking.??????
- Tesla shares suffering since he bought Twitter - down 30% + since purchase
Takeover
- U.S. defense contractor L3Harris Technologies Inc said on Sunday it would buy Aerojet Rocketdyne Holdings Inc in a $4.7 billion all-cash transaction, as it looks to tap into rising demand for missiles amid the Ukraine conflict.
- The offer price of $58 per share represents a premium of 6.5% to Aerojet's close on Friday.
- JCD liked saying the company name Aerojet Rocketdyne
SBF - Fraud
- "From at least in or about 2019, up to and including in or about November 2022," Bankman-Fried "and others known and unknown, willfully and knowingly did combine, conspire, confederate, and agree together and with each other to commit wire fraud," prosecutors within the U.S. Department of Justice's Southern District of New York alleged.
Now - SPR
- The U.S. Energy Department said on Friday it will begin buying back oil for the Strategic Petroleum Reserve, or SPR, the first purchase since this year's record 180 million barrel release from the stockpile.
- The sale shrunk levels in the SPR to about 380 million barrels, their lowest since 1984, raising concerns about energy security.
- The department will buy up to 3 million barrels for delivery in February, a senior official told reporters.
-- Buying back more than was released - that should help to put a floor under the price
Streaming - A big to-do about nothing (JCD)
- It surfaced last week that Netflix is refunding advertisers after it fell short on guaranteed commercial deliveries for its new discounted partially ad-supported tier.
- Netflix failed to meet inventory guarantees because it doesn't have enough users for its $6.99-a-month Basic with Ads tier. And this shortfall came despite the fact that Netflix launched Basic with Ads with no major distribution problems back in early November.
- What is that going to do to the other streaming company BS - Disney etc.??
- Disney surprised the market earlier this month when it was revealed at the last minute that its own new partially ad-supported "Basic" tier does not have support on the No. 1 U.S. connected TV device platform, Roku.
China Update
- New projection shows 1.5 million deaths due to COVID
- AH spoke to friend that knows the health / COVID business... China vaccines ineffective
- - ALSO - concern growing that the spread in China could spark new variants that are problematic for the rest of the world.
- People afraid to leave their homes - either way people not going out and spending
- China's aluminum imports in November fell 35.7% from a year earlier as a result of mounting domestic supply, also as the COVID-hit economy continued to temper demand for the light metal.
- However, signs of easing COVID restrictions and Beijing's efforts to revive the troubled property sector have brightened demand outlook for industrial metals, as reflected in a price rise last month
This
- World's largest freestanding cylindrical aquarium bursts in Berlin
- An aquarium in Berlin that was home to around 1,500 exotic fish burst early on Friday, spilling 1 million litres (264,172 gallons) of water and debris onto a major road in the busy Mitte district, emergency services said.
- Around 100 emergency responders rushed to the scene, a leisure complex that houses a Radisson hotel, a museum, shops and restaurants as well as what the DomAquaree complex says is the world's largest freestanding cylindrical aquarium at 14 metres (46 ft) in height.
Porch Pirates
- Over the last year, an estimated 260 million delivered packages were stolen, according to a report from SafeWise, an online guide to security and safety products. A year ago, the estimate was 210 million.
- IS THIS PR FOR RING CAMERA?
Homebuilders
- Builder sentiment in the single-family housing market dropped two points to 31 in December on the National Association of Home Builders/Wells Fargo Housing Market Index. Anything below 50 is considered negative.
- This is the 12th straight month of declines and the lowest reading since mid 2012, with the exception of a very brief drop at the start of the Covid pandemic. The index stood at 84 in December of last year.
- The silver lining in this HMI report is that it is the smallest drop in the index in the past six months, indicating that we are possibly nearing the bottom of the cycle for builder sentiment
- Of the index's three components, current sales conditions fell three points to 36, buyer traffic was unchanged at 20, but sales expectations in the next six months increased four points to 35.
Randomness
- A bottle of 23-year-old pappy Van Winkle recently sold for $52,500 at auction, setting a new record for this extremely collectible whiskey
- There were a total of 14 bottles of Pappy up for auction, and the combined sales reached nearly $400,000. This included some other records—a bottle of Pappy 15 sold for $9,375 and a bottle of 20-year-old went for $27,500.
Trump NFT Cards
- Trump, on Thursday, announced the "Donald Trump Digital Trading Card" collection, a series of $99 NFT digital trading cards that feature Trump.
- There are 45,000 of these NFTs being created
- Value of these dropped 30% soon after release - but it is early....
---
420 Stocks ...

Stocks to watch: CGC, STZ, TLRY, CRON, MJ, NBEV
---
Love the Show? Then how about a Donation?
---
*** End of Year Warm Up - Last one for 2022 ****
Winners will be getting great stuff like the new DHUnplugged Shirts (Designed by Jimbo) -
PLUS a one-of-a-kind DHUnplugged CTP Winner's certificate..

CLICK HERE FOR MORE CHARTS ON TRADING VIEW
---
CRYPTO LIMERICKS
JCD Score ()
FED LIMERICKS
JCD Score ()
---
See this week's stock picks HERE
---
Follow John C. Dvorak on Twitter
Follow Andrew Horowitz on Twitter
---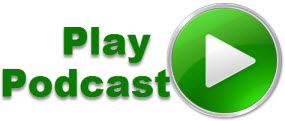 Podcast: Play in new window | Download (Duration: 1:02:30 — 57.5MB)
Subscribe: RSS