Make up your mind – China unhappy about everything.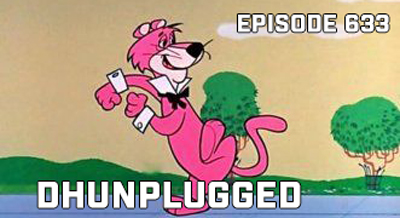 Yellen says inflation to cool. CPI comes in a bit better than feared.
What is in store for the end of 2022 and into 2023?
Announcing the 2022 Closest to The Pin Cup!
PLUS we are now on Spotify and Amazon Music/Podcasts!
---
Click HERE for Show Notes and Links
DHUnplugged is now streaming live - with listener chat. Click on link on the right sidebar.
---
Love the Show? Then how about a Donation?
---
Follow John C. Dvorak on Twitter
Follow Andrew Horowitz on Twitter
Warm Up
- Announcing Winner of latest CTP AND Entries for the CTP Cup 2022
- China lockdowns - scaring citizens
- End of the year - Goodbye 2022 - People still concerned about 2023
- Musk boo'd ay Dave Chapelle stand-up
- China - from zero-Covid to 100% Covid
- Markets convulsing....
- Sam Bankman Fried Jailed - or just Sam Bankman NotFree or Sam Bankman Jailed

Market Update
-The S&P 500 index fell 3.4% last week as investors worried that a recent round of better-than-expected economic data might prompt the Federal Reserve to keep its key rate higher for longer.
- All of the S&P 500's sectors fell last week.
-- Energy had the largest percentage drop, down 8.4%, followed by communication services, which slid 5.4%, and consumer discretionary, which fell 4.5%. Other decliners included financials, down 3.9%; and technology and materials, which slipped 3.3% each. The smallest decline came from utilities, which edged down 0.3%.
- All eyes are the Fed meeting this week - FOMC rate decision on Thursday (75% prob of a 50 basis point hike)
- CPI Report released today!!!!!!!!!!!!!!!!!!!!!!! Amazing turn of events...
2022 Exit Plan
- Investors have good deal of capital losses
- End of year could see some selling to book those deductions
- - If that happens, look for a big January Effect mid January 2023
- Investors seem mentally exhausted from 2022 - get biz done now until end of year and "hope" for a more pleasant 2023
- 2023 may be  just as volatile as Fed not done
CPI Report
- Lighter than feared - markets go bananas on the print (November Core CPI 0.2% vs. 0.3% Briefing.com consensus; prior 0.3%)
-  Total CPI was up "only" 7.1%, versus 7.7% in October, and core-CPI was up "only" 6.0%, versus 6.3% in October.
- 10 year moves to 3.44%, USD drops hard, Stock futures soar
- CME Fed Funds Futures at 79% for a 50 bps hike; One month ago it was at 80.6% (Meeting on Dec 14)
CPI REPORT REACTION
One Musk
- Got on stage at Dave Chapelle stand up concert -
- Introduced as the world's richest person (which he no longer  is - Bernie Arnault took over - LVMH)
- Supposedly significant # of people booing - (San Francisco venue)
- Video of event ripped down off of Twitter (This is the problem - what happened to free speech?)
CTP for 2022 - Past Winners Only for the CUP
Marcus Galliford
David Norman
Paul Retzlaff
Simon Lutzenberger
Michael Devietro
Matheau Phillips
Rusty Shacklefordd
DJIA is the index you will be guessing - you have until 12/21/2022 to enter.
- Emails went out to all of you
- NO ONE ELSE ENTER - Your price guess will be deleted if you are not the someone mentioned above.
Not Pretty

$600 = 1099K
- Venmo, Paypal over $600 will be reported to IRS
- Supposed to be for business transactions
--- IRS admits, some personal transactions may be coded incorrectly
- - BUT, all income is required to be reported, so this impacts you if you have not been compliant
- - - ODD - Zelle is not reporting any transactions to the IRS....
-- - - - Zelle itself said it does not have to declare transactions made through the payment service because it is a network that does not hold the funds
2023 - Collection Social Security?
- "Your Social Security benefits will increase by 8.7% in 2023 because of a rise in cost of living," the Social Security Administration states in the annual statements it is currently sending to beneficiaries.
- Highest increase in 40 years
-- On top of 5.9% increase from 2022
--- So, 15% increase over 2-years!
Follow Up|
- Who is going to pay for the massive SS increase?
- The average retiree benefit will go up by $146 per month, to $1,827 in 2023 from $1,681 in 2022, according to the Social Security Administration The average disability benefit will increase by $119 per month, to $1,483 in 2023 from $1,364 in 2022.
- What's more, standard Medicare Part B premiums will go down by about 3% next year to $164.90, a $5.20 decrease from 2022.
Smoking Private Deal
- The maker of grills and other outdoor cooking products agreed to be taken private by BDT Capital Partners for $2.32 billion in cash, or $8.05 per share. Weber shares closed Friday at $6.50.
- Stock came out during pandemic - IPO's at $14, ran as high as $20
--- To restate this transaction.... Company was sold to public at $14, now being bought back at $8
--- Being bought by BDT partners which already owned 48%
Can we talk oil??
- Trading in low $70's
--- DOWN from $92 last month because:
- OPEC is holding production levels, CHINA reopening, Russian price caps and restrictions, Russia threatening to cut production, Keystone Pipeline leak, SPR rebuild, USD down, US economy doing well...
--- How is this possible? Price should be near $100!
------ Is this fear over US recession?
Yellen Tellen:
- U.S. Treasury Secretary Janet Yellen on Sunday forecast a "substantial reduction" in U.S. inflation in 2023, barring another unexpected shock.
Results of Talking Down Inflation Outlook
- CFTC data from Friday showing speculators opening up their largest net short dollar positions since the middle of 2021.
- Ten-year U.S. Treasury yields were also down a tad to 3.53%
China - WOW
- First everyone pissed about Zero Covid policy
- Then, stocks excited about re-opening, Macau and Hong Kong stocks soar
- Now everyone is freaking out over the the new 100% Covid policy
- People staying indoors and worrying about getting infection, stocks retreat
More China
- Interesting the 180 degree turn over last week on Covid policy
- testing kits and medicines are running out
- Did you know? China has 138,100  hospital beds for critical care (not sure if that is significant or not)
----- Some think 1 bed for 500 people is the right number
Last China
- China celebrated the withdrawal on Tuesday of a state-mandated app used to track whether they had travelled to COVID-stricken areas
- Authorities deactivated the app at midnight on Monday
- The removal of the restrictions come ahead of Chinese New Year holidays next month, when large numbers of people are expected to travel across China to visit family for the first time in years.
Back to the BS
- Huge list of celebs are being sued for shilling Bored Ape NFTs
- A class action lawsuit, filed last week, is alleging that Yuga Labs — the company behind the wildly expensive, clout-driven Bored Ape Yacht Club NFT collection — conspired to inflate the worth of digital BAYC assets through a series of undisclosed celebrity endorsements, breaking a number of state and federal laws in the process.
- Among the many celebrity names are pop star Justin Bieber; rapper Calvin "Snoop Dogg" Broadus Jr.; candlemaker Gwyneth Paltrow; hitmaker Khaled Mohammad "DJ Khaled" Khaled; Madonna; tennis star Serena Williams and her husband, Reddit founder Alexis Ohanian; socialite Paris Hilton; basketball player Wardell Stephen "Steph" Curry II (who, notably, has also been named in the FTX case); comedian Kevin Hart; Alexander Pall and Andrew Taggart, the duo behind The Chainsmokers; late night menace James "Jimmy" Fallon, and several more.
- Basically the suit alleges that the celebs shilled the BAYC NFTs for payments that were not disclosed.
More Crimes
- Bahamian authorities have arrested Sam Bankman-Fried after U.S. law enforcement filed charges against the former crypto billionaire.
- Bahamas Attorney General Ryan Pinder said that the United States had filed unspecified criminal charges against Bankman-Fried and was "likely to request his extradition."
- The Justice Department is charging former FTX CEO and founder Sam Bankman-Fried with 8 different counts of wire fraud, securities fraud, and conspiracy, according to an indictment unsealed Tuesday morning.
- The indictment alleges the 30-year old and others "known and unknown" devised a scheme to defraud FTX.com customers by misappropriating their deposits to pay expenses and debts owed by trading firm Alameda Research.
Microsoft/Activision
- The Federal Trade Commission said on Thursday it has filed an antitrust case against Microsoft to challenge the software maker's attempt to acquire video game publisher Activision Blizzard.
- Both companies are confident that the deal will still go through
- Microsoft trying all sorts of maneuvers to appease
And Finally....
- GameStop said Wednesday its fiscal third quarter sales declined and its cash pile sharply dwindled, as the brick-and-mortar retailer has been working to expand its digital presence.
- Recall they have an NFT marketplace .....
---
420 Stocks ...

Stocks to watch: CGC, STZ, TLRY, CRON, MJ, NBEV
---
Love the Show? Then how about a Donation?
---
*** End of Year Warm Up - Last one for 2022 ****
Winners will be getting great stuff like the new DHUnplugged Shirts (Designed by Jimbo) -
PLUS a one-of-a-kind DHUnplugged CTP Winner's certificate..

CLICK HERE FOR MORE CHARTS ON TRADING VIEW
---
CRYPTO LIMERICKS
JCD Score ()
FED LIMERICKS
JCD Score ()
---
See this week's stock picks HERE
---
Follow John C. Dvorak on Twitter
Follow Andrew Horowitz on Twitter
---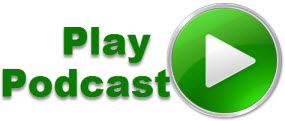 Podcast: Play in new window | Download (Duration: 1:02:20 — 57.4MB)
Subscribe: RSS