Companies are announcing layoffs and market cheer!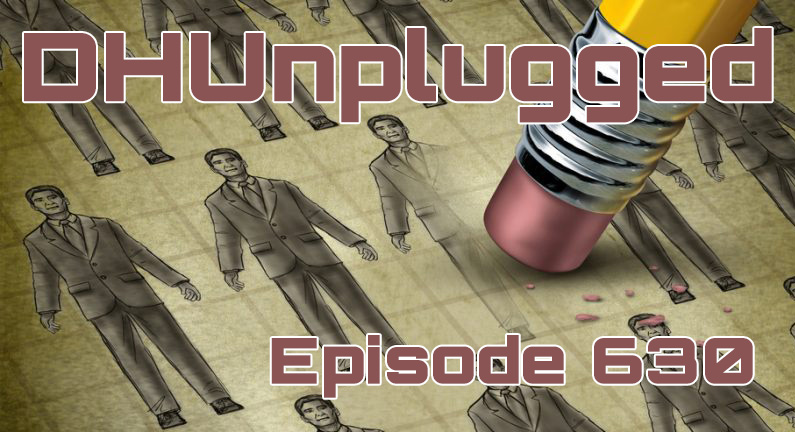 Crypto craziness – FTX ripples throughout industry.
End of year game plan – CTP update and more.
PLUS we are now on Spotify and Amazon Music/Podcasts!
---
Click HERE for Show Notes and Links
DHUnplugged is now streaming live - with listener chat. Click on link on the right sidebar.
---
Love the Show? Then how about a Donation?
---
Follow John C. Dvorak on Twitter
Follow Andrew Horowitz on Twitter
Warm Up
- Big Moves - Bets are For Less Hawkish
- Nasty Action in Bitcoin/Coins
- Weird moves at Disney
- Crazy Weather in NorthEast
- Reminder of the CTP going on right now....

Market Update
- Short Week, Wednesday Big Day ECO (FOMC Minutes)
- Headwinds keep piling on - nothing recedes these days
- OPEC news of production increase - then denial
- Crypto Saga continues
SERVER UPDATE - ALL MOVED, CHECKED ALL GOOD TO GO
Turkey Recipe? Dinner Plans?
- PICKLE FEST
Weather Update
- Snowfall of more than 6 feet in western New York state prompted local officials on Saturday to further restrict road travel and forced airlines to cancel flights in the Buffalo area, just ahead of the busy Thanksgiving holiday week.
Twitter/MUSK
- Not talking about - gotten too weird
- Although TSLA at 2-year low price
- Any predictions about Twitter's future?
- Oh, and Trump snubs Twitter after Reinstatement (By Poll?)
World Cup
- Alcohol BANNED from stadium last minute
- World Jewish Congress said meals cooked to Jewish dietary rules and public prayer have been banned during tournament
- It is all about $$$$ - More than ever....
Why More Nuclear Talk?
- What is with this?
- The head of Russia's state-run atomic energy agency, Rosatom, warned on Monday there was a risk of a nuclear accident at the Zaporizhzhia nuclear power plant, Europe's largest, following renewed shelling over the weekend.
Oil Prices
- Oil prices dropped to trade near two-month lows on Monday
- Dropped to $75.25 for a moment then was bought on recent double-bottom
- "Apart from the weakened demand outlook due to China's COVID curbs, a rebound in the U.S. dollar today is also a bearish factor for oil prices," said Tina Teng, a CMC Markets analyst.
- More importantly, OPEC is discussing increasing production by 500,000 barrels per day
OPEC Reversal
- OPEC news that they are going to increase production by 500,000 barrels per day.
- Quickly reverses after oil prices plunge
Now to China
- COVID deaths - first time being reported in a while
- Lockdowns - roaming
- Numbers climbing and big concern that this is going to keep the slowdown around the globe
- Inflationary - to a degree and deflationary at the same time
- China held their interest rates steady - they are having a tough time
Over to South Korea
- South Korea's exports for the first 20 days of November shrank 16.7% from the same period a year ago, dragged down by weak demand for chips and from China, customs agency data showed on Monday.
- The country's imports fell 5.5%, bringing the trade balance to a $4.42 billion deficit, on track for an eighth straight month in the red.
- Shipments to China dropped 28.3%, while those to the United States and European Union were up 11.0% and down 1.5%, respectively.
- By product, sales of semiconductors fell 29.4% and wireless communication devices lost 20.6%, but those of cars and petroleum products gained 28.6% and 16.1% each.
---- Remember the Chip shortage? Peak Oil? Note those kind of events.......
Not What You Want
- Philips , which has been struggling with a major recall of ventilators, on Monday flagged further problems with some machines it has previously replaced
- The FDA said the company had notified it that the sound abatement foam could come loose in some refurbished models, "lowering the inspiratory pressure".
- In addition, trace amounts of particulate matter were found in air pathways of some reworked ventilators. (TOXIC)
DISNEY
- Late Sunday night announcement
- CEO Bob Chepak out- Former CEO Bob Iger is in
- - Suddenly - odd move
--- Everyone ecstatic on Wall Street. Either because Iger in OR Chapek Out???
- Stock up 6% on the news and many upgrades
More Layoffs
- Amazon is offering voluntary buyouts to some employees inside the company, as it looks for ways to trim its headcount beyond the massive layoffs already underway.
- "Voluntary severance" offers were sent out last week to some divisions, including human resources and employee services
- In exchange for leaving the company, Amazon will provide employees with a "lump-sum" severance payment equal to three months of pay, plus one week of salary for every six months of tenure at the company
Pelosi
- House Speaker Nancy Pelosi announced Thursday she will not seek reelection to her congressional leadership role, ending a two-decade streak as the top House Democrat.
- Pelosi, speaking on the House floor, said she will remain a member of Congress and serve out the term to which she was just elected.
- What do we make of this?
Crypto
- Grayscale, the asset manager running the world's largest bitcoin fund, said in a statement that it won't share its proof of reserves with customers.
- "Due to security concerns, we do not make such on-chain wallet information and confirmation data publicly available through a cryptographic Proof-of-Reserve, or other advanced cryptographic accounting procedure," said a statement on Friday.
- Grayscale wrote in a tweet that it realized that failing to disclose a proof of reserves would be a "disappointment to some," but added that a "panic sparked by others is not a good enough reason to circumvent complex security arrangements" that have kept its investors' assets "safe for years."
Ichan
- Taunting the Reddit Crowd
- Carl Icahn began shorting GameStop Corp. during the height of the meme-stock frenzy around January 2021 and still holds a large position in the video-game retailer, according to people familiar with the matter.
- Icahn started building the short when GameStop was trading near its peak of $483 per share and still holds a large bet against the retailer's shares, said the people, asking not to be identified because the matter is private
Laughing Gas
- The recreational use of nitrous oxide, also known as "laughing gas", is on the rise in Europe among young people, producing worrying numbers of poisonings, the European Union drugs monitoring agency EMCDDA said in a study.
- The growing popularity of the substance, which causes a feeling of euphoria, relaxation and dissociation from reality, stems from its wide over-the-counter availability, low price, ease of use and the false perception that it is safe, the Lisbon-based agency said.
- In Denmark, cases of nitrous oxide poisoning have increased from 16 in 2015 to 73 last year, in France cases jumped to 134 in 2020 from 10 reported in 2017, and the Netherlands had 144 cases in 2020 and reported a sharp rise in car accidents caused by driving while intoxicated or trying to fill balloons.
DELL Earnings
- Dell Technologies Inc posted a 68% rise in quarterly operating profit on Monday, as strong demand for servers and network equipment cushioned weak PC sales and easing supply-chain pressures helped rein in costs.
- Revenue in the company's infrastructure solutions group, which includes servers, storage devices and networking hardware, rose 12% in the third quarter.
- Meanwhile, the widely recorded cooling demand for personal computers and laptops from pandemic highs weighed on the company.
- Consumer revenue tumbled 29% and large enterprises, or commercial, revenue, fell 13%. Total revenue slipped 6% to $24.72 billion but beat expectations of $24.54 billion, according to Refinitiv IBES data.
Best Buy Earnings
- The consumer electronics retailer reiterated its outlook for the holiday quarter. It raised its full-year forecast to reflect the beat, saying it expects comparable sales to decline about 10%.
- Earnings per share: $1.38 adjusted vs. $1.03 expected
- Revenue: $10.59 billion vs. $10.31 billion expected
Livenation and Ticketmaster
- Tickets for Taylor Swift's "Eras" tour will no longer be put on sale, after Ticketmaster said there is an insufficient ticket inventory to meet high demand.
-When are we going to put an end to this monopoly?
---
420 Stocks ...

Stocks to watch: CGC, STZ, TLRY, CRON, MJ, NBEV
---
Love the Show? Then how about a Donation?
---
*** End of Year Warm Up - Last one for 2022 ****
Winners will be getting great stuff like the new DHUnplugged Shirts (Designed by Jimbo) -
PLUS a one-of-a-kind DHUnplugged CTP Winner's certificate..

CLICK HERE FOR MORE CHARTS ON TRADING VIEW
---
CRYPTO LIMERICKS
There once was a man named Fried
Whose parents taught him about greed
They gave to the Pacs
Didn't care about the facts
All crooks the history will read
JCD Score (C)
FED LIMERICKS
JCD Score ()
---
See this week's stock picks HERE
---
Follow John C. Dvorak on Twitter
Follow Andrew Horowitz on Twitter
---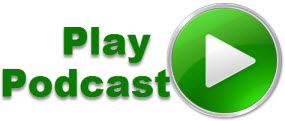 Podcast: Play in new window | Download (Duration: 53:34 — 49.3MB)
Subscribe: RSS