PAIN – that is what he said…. PAIN!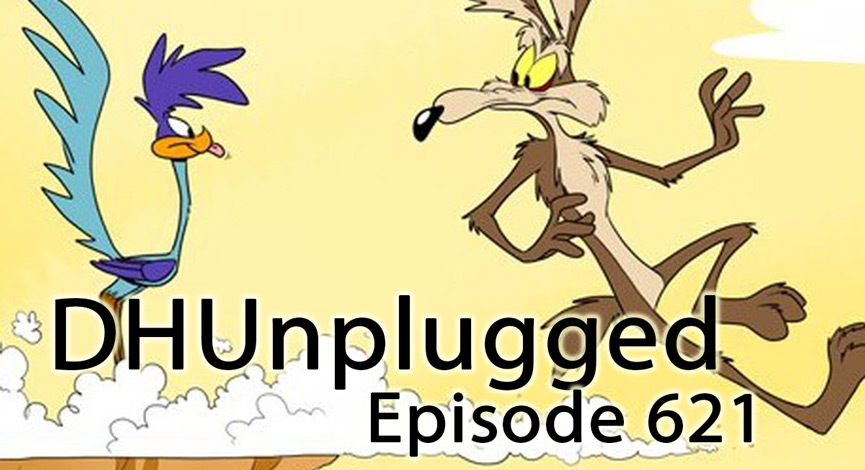 RSS feed gone wild. It looks like it is fixed.
Markets held up nicely – but end of the month, low volume and just trader exhaustion seemed to win over.
PLUS we are now on Spotify and Amazon Music/Podcasts!
---
Click HERE for Show Notes and Links
DHUnplugged is now streaming live - with listener chat. Click on link on the right sidebar.
---
Love the Show? Then how about a Donation?
---
Follow John C. Dvorak on Twitter
Follow Andrew Horowitz on Twitter
Warm Up
- Worst Day in months
- Powell invokes Volker  - PAIN AHEAD
- $10,000 off Student Debt Sale
- RSS Feed - something not right with DHUnplugged - Pushed show on Fedd 5 times last week.
- Need a CTP Stock!
- Inflation HOT is baseball Card Market!

Market Update
- HOT MESS - Now What?
- -  Europe poised for more problems with Russian Oil
- ECB next in line to start hiking rates
- EVs Stil hot News - Ford up
- 50-Day MA - S&P 500 and NASDAQ 100, touch and bump Monday
BIG ANNOUNCEMENT - TEASE REALLY - TriggerCharts Indicators - New Distribution, New platforms..! NOW TRADING VIEW.. Launch 1st week of September - Tradestation, eSignal, TradingView!
RSS Feed Gone Wild! - Pushed 3-4 DHUnplugged. Something with Site code - Maybe... We shall see tonight.
Salesforce Story
- Credit Card expiration - thought I updated
- Billing due 8/14
- 8/29 get a threatening email and warning about pulling forward contract and lock out
- 8/29 - LOCKED OUT - can't even get to the billing area to see what is up...
- Threatening email - no direct way to contact
--- Your account with Salesforce has an outstanding balance of USD******. If this balance is not settled by 08-Sep-2022, your account will be placed with a third party collection agency. If payment is received by Salesforce after this date, payment for the full contract value will be required before your account can be reactivated and for any and all collection costs incurred by Salesforce including the fee for placing the account. We are obligated to pursue the entire unpaid contract value of any and all agreements between Salesforce and *Horowitz & Co. 

We would like to avoid these measures; however, we feel we have no choice but to take these steps.

Salesforce will have no obligation to maintain or provide your data after the time specified in your Master Subscription Agreement, and will thereafter delete or destroy all copies of your data in our systems. You may request a data export within the time period set forth in the Documentation by logging a support case.
Start with Inflation Item
- "Gasoline futures have fallen to new trend lows this morning, now printing lowest levels in over 6 months"
- Down 32% from high
Technicals !
- 50 DMA - holds for all major indices after Friday's breakdown
- 200-day massive resistance
- - Institutional - 1st line of support (50 Day)
---- But 50 Day below 200 day - Not good set up
---- One good thing - 50 Day slightly rising
- End of Month, light volume, big sell-off
- Needs to Hold and rebound if any chance
Powell Speech
- Says the word Pain
- Invokes comment about Volker
- Essentially walks back any thought that they are going to slow the rate hikes
White House Prepping
- Says they think employment numbers may be soft on Friday - or softening...
- On that note - SNAP laying off  20% of staff
- Remember all those calls for : "Nobody teaches finance in school?" - THIS IS WHY WE GET COMPANIES THAT THIK THEY CN RUN WITH CRAP FINANCIALS
Jackson Hole Reality Check - Awakening
- Central banks spent decades building their credibility on inflation fighting skills and losing this battle could shake the foundations of modern monetary policy.
- - "The longer inflation stays high, the greater the risk that the public will lose confidence in our determination and ability to preserve purchasing power." (ECB Member)
- "Even if we enter a recession, we have basically little choice but to continue our policy path," Schnabel said. "If there were a deanchoring of inflation expectations, the effect on the economy would be even worse."
ECB - Jackson Hole
- European Central Bank policymakers made the case on Saturday for a large interest rate hike next month as inflation remains uncomfortably high and the public may be losing trust in the bank's inflation-fighting credentials.
- becoming entrenched in expectations are uncomfortably high," Schnabel said. "In this environment, central banks need to act forcefully."
- Let's discuss - massive energy problem and hiking aggressively into it?
Speaking of Energy
- Top oil exporter Saudi Arabia could slash October prices for most crude grades it sells to Asia after a plunge in spot premiums as tepid fuel demand and increasing arbitrage cargoes put pressure on oil prices in the region.
- ON THE OTHER HAND -
--- Last week Saudi and OPEC said that they want to limit supply to much of the world as proices are dropping.
More Energy
- The U.S. Energy Secretary urged domestic oil refiners this month to not further increase exports of fuels like gasoline and diesel, adding that the Biden administration may need to consider taking action if the plants do not build inventories.
- "Given the historic level of U.S. refined product exports, I again urge you to focus in the near term on building inventories in the United States, rather than selling down current stocks and further increasing exports," Granholm said in the letter sent to refiners, a copy of which was seen by Reuters.
- WAIT WHAT? The Biden Admin is responsible for 1 million barrels per day
China Update
- Going from Bad to Worse
- Chinese technology giants are coming off the back of their worst quarter of growth in history as a big slowdown in the world's second-largest economy, stoked by Beijing's strict Covid policy
- Retail sales decreased year-over year in April and May due to the resurgence of Covid-19 in Shanghai and other major cities, and has slowly recovered in June
- AND - China's technology sector continues to contend with a much stricter regulatory environment. Over the past two years, China has introduced tougher policy in areas from gaming to data protection.
- WORST OVER- ? Keep Reading ...
Keep Reading
- Authorities in China's southern city of Shenzhen shut the world's largest electronics market of Huaqiangbei and suspended service at 24 subway stations on Monday in a bid to curb an outbreak of COVID-19.
- Subway services at 24 stations in the central districts of Futian and Luohu were also halted, according to official local media.
China - Worst Not Over
- Profits at China's industrial firms sank in July, reversing previous gains as fresh COVID-19 curbs dragged down demand and squeezed factory margins, while power shortages due to heatwaves threatened production.
- Profits at China's industrial firms fell 1.1% in January-July from a year earlier, wiping out the 1.0% growth logged during the first six months, the National Bureau of Statistics said on Saturday.
Lighter Note
- A mint condition Mickey Mantle baseball card sold for $12.6 million Sunday, blasting into the record books as the most ever paid for sports memorabilia in a market that has grown exponentially more lucrative in recent years.
- The rare Mantle card eclipsed the record just posted a few months ago — $9.3 million for the jersey worn by Diego Maradona when he scored the contentious "Hand of God" goal in soccer's 1986 World Cup.
Is this a Good Idea?
- The Biden administration plans to ask the U.S. Congress to approve an estimated $1.1 billion arms sale to Taiwan, including 60 anti-ship missiles and 100 air-to-air missiles,
Housing Market
--Home Partners of America, the single-family landlord owned by Blackstone Inc., will stop buying homes in 38 US cities, becoming the latest institutional investor to back away from an overheated housing market.
- Identical to Car Lease...
---- Fiind a Home, They Buy it and lease back to you, At end you can renew, or buy, or walk away
- Lease to Purchase Homes
- Check it out - https://www.homepartners.com/
Twitter
- Received another "NO THANKS - PLEASE CANCEL" from Elon Musk
- Is this going to happen?
Tech - Sea Change or One Off?
- Dell Technologies Inc posted its slowest revenue growth in six quarters on Thursday as a surge in the dollar and COVID-19 flare-ups in major market China offset a jump in its enterprise-focused business.
- The greenback surge has this year eaten into the earnings of technology firms from Microsoft Inc to Apple Inc , compounding pressure from a drop in consumer spending on electronics such as personal computers and smartphones.
- Dell's revenue rose 9% to $26.43 billion in the quarter to July 29 and was roughly in line with market expectations, according to Refinitiv data.
- Consumer revenue fell 9%, echoing weakness seen at Intel Corp and Lenovo Group as demand weakened after a pandemic-fueled boom and decades-high inflation prompted consumers to prioritize essentials. (PULL FORWARD)
---
420 Stocks ...

Stocks to watch: CGC, STZ, TLRY, CRON, MJ, NBEV
---
Love the Show? Then how about a Donation?
---
*** NEW INTERACTIVE CHARTS ***
Winners will be getting great stuff like the new DHUnplugged Shirts (Designed by Jimbo) -
PLUS a one-of-a-kind DHUnplugged CTP Winner's certificate..

CLICK HERE FOR MORE CHARTS ON TRADING VIEW
---
UPDATE - NEW ETF - Global X Millennials Thematic ETF Challenge!
The top holdings of Global X Millennials Thematic ETF (MILN) include stocks many investors would expect, such as Facebook, LinkedIn and Amazon, which take advantage of the tech tendencies of millennials. But some names might be more surprising like real estate investment trusts AvalonBay Communities and Equity Residential, and Home Depot, which could benefit from millennials moving out of the home of their parents.
We are creating the DH Old Codger Index Portfolio to compete against this new ETF to see how "old school" stocks do in comparison. Companies in our index will include: (updated names as of 8/29/16)
We have the performance summary running (daily and since inception of 5/6/16) - DHOCI vs. Millennials ETF Battle
---
CRYPTO LIMERICKS
JCD Score ()
FED LIMERICKS
JCD Score ()
---
See this week's stock picks HERE
---
Follow John C. Dvorak on Twitter
Follow Andrew Horowitz on Twitter
---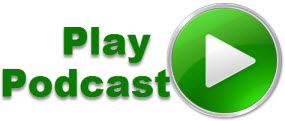 Podcast: Play in new window | Download (Duration: 1:02:25 — 57.4MB)
Subscribe: RSS