From never going to stop – to let's get busy.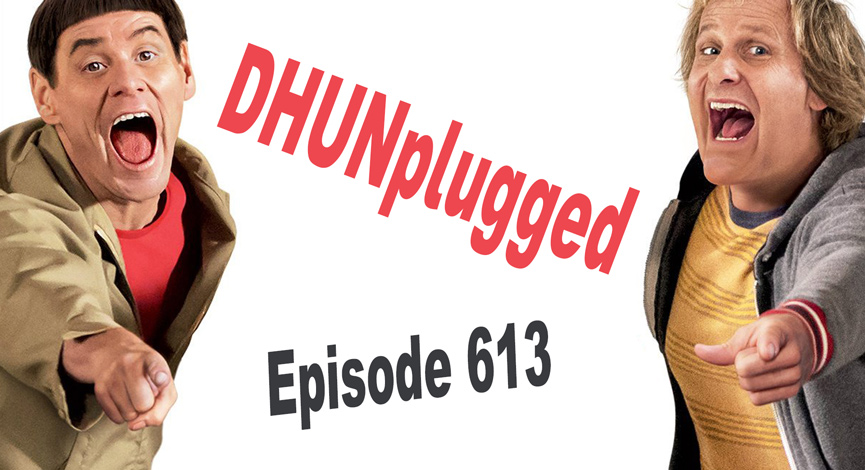 Yields plummet, oil sub-$100 and recession calls are everywhere.
A great island story and much more.
PLUS we are now on Spotify and Amazon Music/Podcasts!
---
Click HERE for Show Notes and Links
DHUnplugged is now streaming live - with listener chat. Click on link on the right sidebar.
---
Love the Show? Then how about a Donation?
---
Follow John C. Dvorak on Twitter
Follow Andrew Horowitz on Twitter
Warm Up
- New Month - 1/2 the year gone
- Crypto still gets no love - more lending firms halt withdrawals
- Investors looking for every excuse to sell
- THANK YOU for Donations - that was very nice of all of you who participated
- Back from Bahamas - Abacos - Guess who Andrew ran into?

Market Update
- Worst start for equity markets since 1970
- Worst start for bond markets EVER
- Last week BBBY and RH earnings miss and outlook spook investors
- Earnings season ahead - 7/14/22 JP Morgan starts it off
- Watch out - mortgage demand hits the skids
- WOW! Yields - WOW! Oil - Markets Go Crazy!
Recession fears
- Oil drops below $100 (remember how many were bullish?)
- Yields - what is happening? 10-Yr @ 2.79%
- Markets - WHAT A MOVE ON High-Multiple Tech (DOCU, RBLX, ZM, AFRM)
- HUGE move on tech - DJIA recovers from 600 point loss - potential bottom in the making here.
DEFLATIONARY = OIL

DEFLATIONARY = Yields DOWN

Deflationary = Copper
- Copper fell to the lowest level in 17 months, with metals extending losses as global recession fears continue to damp the demand outlook for commodities.
Weekend - Abacos Bahamas
- Guess who Andrew ran into?
- Shout out to Nippers Bar on Great Guana Cay - Johnny and Janice
Tesla
- Disappointing quarter of deliveries, a record month of production, and now several weeks of downtime at multiple plants.
- Possible $400 million impermanent charge due to losses on Bitcoin
- Tesla will halt most production on its Model Y assembly line in Shanghai for the first two weeks of July, then stop the Model 3 line for a 20-day stretch starting July 18,
MonkeyPox
-WHO says not an issue
- THEN, The World Health Organization says "sustained transmission" of monkeypox worldwide could see the virus begin to move into high-risk groups, such as pregnant women, immunocompromised people and children.
- The virus has now been identified in more than 50 new countries outside the countries in Africa where it is endemic.
- Epidemic - Pandemic?
No Respect
- Grayscale, which manages the world's largest bitcoin fund, said it would sue the U.S. Securities and Exchange Commission after regulators turned down its bid to convert the investment vehicle into an exchange-traded fund.
- The SEC on Wednesday rejected Grayscale's application for a spot bitcoin exchange-traded fund, citing a failure by the investment manager to answer questions about concerns around market manipulation.
- The watchdog is concerned investors would lack sufficient protections under the Grayscale proposal.
Korea Krypto
- The nosedive in cryptocurrency markets has wiped out millions of dollars in funds stolen by North Korean hackers, four digital investigators say, threatening a key source of funding for the sanctions-stricken country and its weapons programmers.
- Do you think the drop is purposeful? Working to smack bad actors?
- One of North Korea's cryptocurrency caches from a 2021 heist, which had been worth tens of millions of dollars, has lost 80% to 85% of its value in the last few weeks and is now worth less than $10 million
Mortgages
- Average loan size dropping as affordability becomes a problem
- "Overall purchase activity has weakened in recent months due to the quick jump in mortgage rates, high home prices, and growing economic uncertainty," said Joel Kan, an MBA economist. "The average purchase loan amount declined to $413,500, which highlights an ongoing downward trend seen since it hit a record $460,000 in March 2022."
Pretty Wild
- Global energy consumption rose by 5.8% in 2021, exceeding pre-pandemic levels as economies revved up activity, while strong growth in renewable energies chipped away at fossil fuel use
- Oil demand last year was 3.7 million barrels per day (bpd) below 2019 levels, driven primarily by weakness in the aviation sector, which was 33% below pre-pandemic levels, BP said in its 2021 Statistical Review of World Energy.
- The rapid economic recovery also led to a 5.7% increase in greenhouse gas emissions from energy use, roughly similar to 2019 levels.
- "The pronounced dip in carbon emissions in 2020 was only temporary," BP Chief Economist Spencer Dale said in the report.
If that was not enough...
- U.S. power companies are facing supply crunches that may hamper their ability to keep the lights on as the nation heads into the heat of summer and the peak hurricane season.
- Utilities are warning of supply constraints for equipment, which could hamper efforts to restore power during outages. They are also having a tougher time rebuilding natural gas stockpiles for next winter as power generators burn record amounts of gas following the shutdown of dozens of coal plants in recent years and extreme drought cuts hydropower supplies in many Western states.
Lunch-Flation
- Global food prices surged 23% last month from a year before, according to an agricultural arm of the United Nations. The war in Ukraine has impacted supplies of grains from there and Russia, and caused energy and fertiliser prices to soar.
- Offering cheap instant noodles, sandwiches and "gimbap" (rice rolls) for under $5, convenience stores are gaining in popularity as salaried workers like Park seek ways to cut costs.
- Seeing increasing demand, GS25 has also launched a new meal subscription service for office workers, which comes with price discounts and deliveries directly to offices.
- DH Food Provisioning?
Now for the bad news
- With more German, British and other allied troops to be on alert to deploy eastward, the United States is also adding to the 100,000 personnel already in Europe by sending more warships to Spain, planes to Britain, pre-positioned weapons to the Baltics and more soldiers to Romania.
- NATO leaders agreed to move towards putting more than 300,000 troops at higher readiness.
Fuel Protection
- California - people using Ring Doorbell cam mounted on their car by gas tank fill for protection
- The smart doorbell technology can record up to 25 feet outward from where it is fixed. It also has a two-way speaker which allows users to speak to the person at their door/gas tank.
No Surprise
- Credit Suisse was convicted by Switzerland's Federal Criminal Court of failing to prevent money-laundering in the country's first criminal trial of one of its major banks
- A former employee was found guilty of money-laundering in the trial, which included testimony on murders and cash stuffed into suitcases and is seen as a test case for prosecutors taking a tougher line against the country's banks.
- It marks another headache for Switzerland's second-biggest bank, which has been reeling from billions in losses racked up via risk-management and compliance blunders.
Office Space
- Block Inc., the payments-processing company formerly known as Square, plans to give up its former San Francisco headquarters as it transitions to a more distributed workforce model, dealing another blow to a city struggling to bring back workers after the pandemic.
- The Jack Dorsey-run company won't renew its lease at 1455 Market St. when it expires in September of next year, according to a spokesperson. Block had about 470,000 square feet (44,000 square meters) at the building, in the heart of the Mid-Market district that has been home to several large tech companies.
---
420 Stocks ...

Stocks to watch: CGC, STZ, TLRY, CRON, MJ, NBEV
---
Love the Show? Then how about a Donation?
---
*** NEW INTERACTIVE CHARTS ***
Winners will be getting great stuff like the new DHUnplugged Shirts (Designed by Jimbo) -
PLUS a one-of-a-kind DHUnplugged CTP Winner's certificate..

CLICK HERE FOR MORE CHARTS ON TRADING VIEW
---
UPDATE - NEW ETF - Global X Millennials Thematic ETF Challenge!
The top holdings of Global X Millennials Thematic ETF (MILN) include stocks many investors would expect, such as Facebook, LinkedIn and Amazon, which take advantage of the tech tendencies of millennials. But some names might be more surprising like real estate investment trusts AvalonBay Communities and Equity Residential, and Home Depot, which could benefit from millennials moving out of the home of their parents.
We are creating the DH Old Codger Index Portfolio to compete against this new ETF to see how "old school" stocks do in comparison. Companies in our index will include: (updated names as of 8/29/16)
We have the performance summary running (daily and since inception of 5/6/16) - DHOCI vs. Millennials ETF Battle
---
CRYPTO LIMERICKS
FED LIMERICKS
Bryden Quirk
There was a young man from Nantuckket
Who kept all his cash in a bucket
But the fed made him cry
With inflation so high
In the end he just had to chuck it
JCD Score (B)
---
See this week's stock picks HERE
---
Follow John C. Dvorak on Twitter
Follow Andrew Horowitz on Twitter
---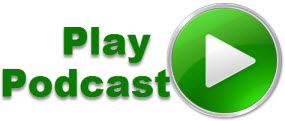 Podcast: Play in new window | Download (Duration: 55:44 — 51.3MB)
Subscribe: RSS