What a week – markets on fire!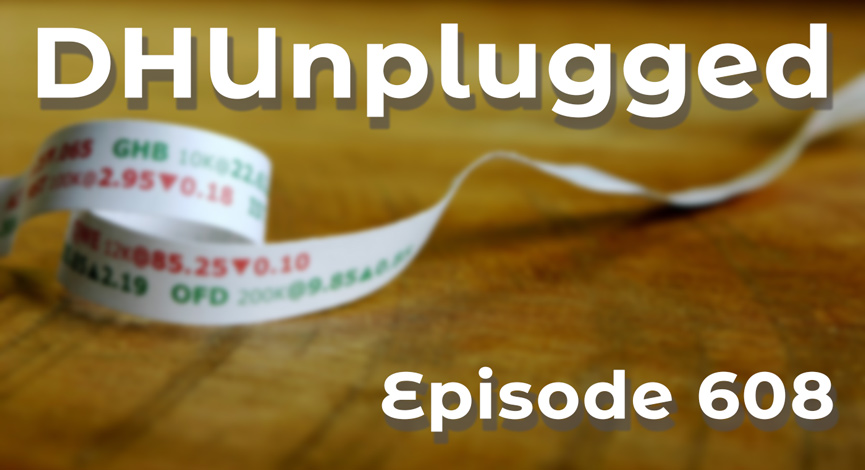 Inflation is everywhere – but the latest retail reports show a deflationary trend.
Economic realty – the Fed's communication strategy is working – maybe too well.
Russia fighting back on the economic front – what that could mean to foreign investment in the future.
PLUS we are now on Spotify and Amazon Music/Podcasts!
---
Click HERE for Show Notes and Links
DHUnplugged is now streaming live - with listener chat. Click on link on the right sidebar.
---
Love the Show?
Then how about a Donation?
---
Follow John C. Dvorak on Twitter
Follow Andrew Horowitz on Twitter
Warm Up
- Breaking In - My Car That Is....!
- BIG week for markets - up 6%++++
- Moviegoers spending - Top Gun tops box office record for Memorial Day weekend
- The Monkey Pox - headline grabbing
- Amazon stock split - coming this week
- Retail Apocalypse claiming more - inventories out of whack

Market Update
- Follow up was a divergent signal - (YTD lows and VIX at 30? (Shows that this may be localized - tech etc)
- - Someone laying big VIX bet
- Fed QT taper begins - the experiment is fully underway again
- FED carrying huge losses (unrealized)
- Stocks seem a little more upbeat - investors bargain hunting?
Market Update - Last week (Tape Painting?)
S&P 500: +6.58%
DJIA: +6021%
NAS 100: +7.2%
Small Cap : +6.5%
- Big moves on small tech names that were pummeled
VIX Bet
- Today someone loaded up on $VIX $150 calls for December 21 expiration.
- Maybe just a simple catastrophic bet or.....?
- Never hit that high (82.69 on 16 March 2020)

Amazon Stock Split
- June 6, 20/1
- Now price will be 120, which may attract option traders.
- Have to own 100 shares to do covered call strategy - was harder for some with price at $2,500
- Also could be problematic as put may be more reasonably priced.
Case-Shiller POPS
- Housing prices up big! The March S&P Case-Shiller Home Price Index scores a 21.2% increase vs. 20.0% consensus on a year-over-year basis.
- That is something that you do not see too often - if ever.
- The last time was back in 2007-2008 as housing was seen as an investment that was leveraged to the hill.
- This time, it is different, but the same.
- The leverage is not with the banks as it was, but there are plenty of investment properties out there with the hopes that the rental game will continue.
And this...
- The Hampton's summer rental market is facing an unexpected chill as inventory piles up and prices come down
- Median rental prices in the first quarter fell 26%, according to Jonathan Miller, CEO of Miller Samuel. Brokers say some owners are slashing prices by 30% or more just to fill their properties.
- Vacationers who used to rent in the Hamptons wound up buying in 2020 and 2021 to have a more permanent getaway. The average sales price topped $2.6 million in the first quarter of this year, up 25% over the same quarter last year
One More
- Sharply higher mortgage rates have caused a sudden pullback in home sales, and now sellers are rushing to get in before the red-hot market cools off dramatically.
- The supply of homes for sale jumped 9% last week compared with the same period a year ago
- April sales of newly built homes, also measured by signed contracts, dropped a much wider-than-expected 16% compared with March
- BOO HOO - "We used to get 10 to 15 offers on most houses," said Lindsay Katz, a real estate broker at Redfin in the Los Angeles area. "Now I'm seeing between two and six offers on a house, a good house."
Inflation - Europe
- Euro zone inflation rose to yet another record high in May, challenging the European Central Bank view that gradual interest rate increases from July will be enough to tame stubbornly high price growth.
- Inflation in the 19 countries sharing the euro accelerated to 8.1% in May from 7.4% in April, beating expectations for 7.7% as price growth continued to broaden, indicating that it is no longer just energy pulling up the headline figure.
- It may go higher as oil prices rocketing due to embargo
Oil Prices and the Pump
- WTI and Brent on the move as Europe embargo begins
- Phase in to this , but oil markets around the world already reacting
- WTI $119   $115, Brent $120 / barrel
- Average price at pump - $4.62 (one year ago $3.046)
Inflation/Deflation
- Let's discuss what is going on...
- Yes, inflation - but why?
- Supply chain a big issue - war big issue, Fed and stimulus, big issue
- How does it end?  We are seeing that now...
- What does future hold?
- - - Big retailers rushed to build up inventories last year amid soaring consumer demand and transportation bottlenecks -- going so far in some cases as to rent their own cargo ships. Now, they're trying to figure out how to sell all their stuff.
----- Inventories rose $44.8 billion for companies on S&P consumer indexes with a market value of at least $1 billion that reported earnings over the last two weeks. (WMT TGT and others)
- This is deflationary!  OVERSUPPLY as discounts will be coming to clear the inventory
NO-FLATION HERE
- COSTO hot dog and drink $1.50
- Rumors of a price increase were denied/put to rest
- Price has been the same/never changed for decades (1985)
Favorite Inflation Headline
- Fish and Chip restaurants battered as prices cut into profits
- Palm and other oil prices up - fish prices up
---- In just a year, prices for Britain's favourite fish - cod and haddock - are up 75%, sunflower oil is up 60%, and flour is up 40%
- Where is the Build Back Batter plan when you need it?
Economic Reality
Meanwhile...
- Apple is raising its overall compensation budget
- BIG PICTURE: Labor is going to continue to be a big story for a while - will pressure profits.
- The starting pay for hourly workers in the United States will rise to $22, or higher based upon the market, a 45% increase from 2018 levels, WSJ said, citing an internal email.
Winners and Losers
- Macy's raising profit outlook
- Walmart and Target still a problem
- All about the buyer's whim right now.....
Fed - Long Timeline, but....
- The U.S. Federal Reserve is carrying $330 billion in unrealized losses on its holdings of U.S. Treasury and mortgage-backed securities as of the end of March
- According to the Fed's first quarter financial statement, the Fed's $2.77 trillion in MBS purchases has declined on a fair market value basis by $164 billion, and as of March 31 was worth $2.606 trillion.
- Profits that the Fed REMITS to the treasury may take a big hit (less $$$ to run govy)
- This is a problem for the Fed, stuck with need to slow economy but will hit their portfolio
MonkeyPox Follow-Up
- The World Health Organization on Thursday said the monkeypox virus has spread to more than 20 countries, urging nations to increase surveillance of the infectious disease
- About 200 confirmed cases and more than 100 suspected cases of monkeypox have been detected outside of countries where it usually circulates
- The European Union has confirmed 118 cases of monkeypox, according to the European Centre for Disease Prevention and Control.
Money and Politics
- Should not mix
- U.K. Finance Minister Rishi Sunak has imposed a windfall tax on oil and gas majors as the government scrambles to alleviate the country's worsening cost-of-living crisis.
- Money used to ease pain at pump? (Will only keep prices higher - need demand destruction)
Russia - Fighting back
- This is wild....
- Russia is advancing a new law allowing it to take control of the local businesses of western companies that decide to leave
- The law, which could be in place within weeks, will give Russia sweeping powers to intervene where there is a threat to local jobs or industry, making it more difficult for western companies to disentangle themselves quickly unless they are prepared to take a big financial hit.
- If this happens, no foreign company will ever open back in Russia
---
420 Stocks ...

Stocks to watch: CGC, STZ, TLRY, CRON, MJ, NBEV
---
Love the Show?
Then how about a Donation?
---
*** NEW INTERACTIVE CHARTS ***
Winners will be getting great stuff like the new DHUnplugged Shirts (Designed by Jimbo) -
PLUS a one-of-a-kind DHUnplugged CTP Winner's certificate..

CLICK HERE FOR MORE CHARTS ON TRADING VIEW
---
UPDATE - NEW ETF - Global X Millennials Thematic ETF Challenge!
The top holdings of Global X Millennials Thematic ETF (MILN) include stocks many investors would expect, such as Facebook, LinkedIn and Amazon, which take advantage of the tech tendencies of millennials. But some names might be more surprising like real estate investment trusts AvalonBay Communities and Equity Residential, and Home Depot, which could benefit from millennials moving out of the home of their parents.
We are creating the DH Old Codger Index Portfolio to compete against this new ETF to see how "old school" stocks do in comparison. Companies in our index will include: (updated names as of 8/29/16)
We have the performance summary running (daily and since inception of 5/6/16) - DHOCI vs. Millennials ETF Battle
---
Top Gun!
- Top Gun: Maverick" pulled in blockbuster ticket sales in its opening weekend, collecting $134 million from a record 4,732 North American cinemas.
- "Top Gun: Maverick" is the highest-grossing debut in Cruise's 40-year career, and his first to surpass $100 million on opening weekend. "War of the Worlds," which opened to $64 million in 2005, previously stood as Cruise's biggest opening weekend.
LIMERICKS
---
See this week's stock picks HERE
---
Follow John C. Dvorak on Twitter
Follow Andrew Horowitz on Twitter
---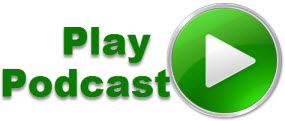 Podcast: Play in new window | Download (Duration: 1:03:43 — 58.6MB)
Subscribe: RSS