Interesting development with rates – first time in a very long time this happened.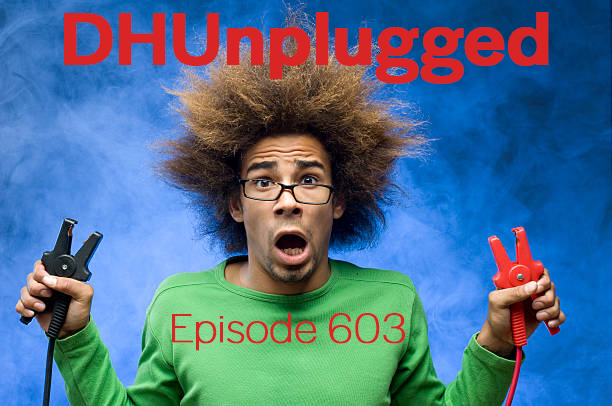 YUAN moving – big change of trend
Big news from GM – or is it?
Stocks slump, bonds up – correlations normalize for once.
PLUS we are now on Spotify and Amazon Music/Podcasts!
---
Click HERE for Show Notes and Links
DHUnplugged is now streaming live - with listener chat. Click on link on the right sidebar.
---
Love the Show?
Then how about a Donation?
---
Follow John C. Dvorak on Twitter
Follow Andrew Horowitz on Twitter
Warm Up
- Markets moving to lows
- China Jailing Citizens
- Currency Moves - USD getting too HOT (Client ports moving to Unhedged bonds)
- Something with yields that has not happened in 3 years!
- Did they have to use the word "Nuclear" again?
--- Yields finally cracking lower a bit

Market Update
- BIG WEEK for earnings
- Twitter Musk - Musk Twitter- VIX > 30
- Market Questioning Growth (Oil, Chips)
- Big reversal - hope for change of trend - stuffed
YTD - NAS down 19%, SP500 12%, DJIA 8%
- Natural Gas - HAVOC
What you will start to hear from the bobble-heads shortly:
1) It is an orderly sell-off
2) Healthy process
3) Buying opportunity
4) Cleansing ...............
YUAN
Twitter
- Twitter confirms definitive agreement to be acquired by entity wholly owned by Elon Musk for $54.20 per share in cash in a transaction valued at ~$44 bln
Chip Prices - Not As OverPriced?
- A sharp drop in graphic chip prices could presage an unexpectedly quick ending to a global chip crunch that has crippled manufacturing from smartphones to cars, and the issue will be a central one for companies reporting results this week.
- GPU prices are still being sold at a premium, but a smaller one. Susquehanna analyst Christopher Rolland earlier this month said that the markup over manufacturer suggested retail price or MSRP has fallen to 41% from 77%.
- Demand for GPUs may also drop because crypto currency Ethereum is expected to change the way it operates late this summer, reducing the demand for graphics chips that power systems used to mine the cryptocurrency today, analysts say.
- Some talking GLUT -
Yields in play
- The yields on the 1-yr T-Bill (1.94%) and 2-yr Note (2.67%) both surpassed the dividend yield on the S&P 500 (1.47%) in early March.
- First time in 3 years
- Sucking sound out of stocks?
Natural Gas
- Russia will halt gas flows to Poland on Wednesday, the Polish gas company PGNiG said.
- The company says it hasn't got any outstanding payments and that the cutoff is a breach of its contract.
- Won't pay in Rubles....
- European Natural gas prices shot up 17%
Twitter - Musk
- Deal done? $44 billion ($38% prem)
- Largest buy by any one individual
- Musk coming up with $
--- $12.5% margin loan against Tesla shares and other monies for about 65% and borrow the rest
---- What happened to the Poison Pill?
- Why did BOD stop - no shop?
More to worry about?
- Investors turn anxious
- Elon Musk is buying Twitter. Where does that put Tesla? The day after the announcement, Tesla is dropping pretty hard as the concern is that "fixing" Twitter is going to take time away from Tesla and the other companies he runs.
- Tesla down 10% today
Silly
- The price of dogecoin popped on Monday afternoon following news that Twitter has accepted Elon Musk's buyout deal.
- The meme cryptocurrency jumped as much as about 27% after the announcement that Twitter will be purchased by an entity owned by the Tesla CEO.
Netflix/NetFlop
- Going after password sharing
- More than 100 million households are using a shared password
- Will likely favor the setting of an extra fee for those accounts being used by multiple people outside of the home.
- The company has already started a test of this feature in Peru, Costa Rica and Chile
- The pricing is different per country — about $2.13 per month in Peru, $2.99 in Costa Rica, and $2.92 in Chile, based on current exchange rates.
China GDP
- In just about a week, several investment banks have cut their China growth forecasts as Covid lockdowns drag on in the economic hub of Shanghai.
- The new median forecast among nine financial firms tracked by CNBC predicted 4.5% China GDP growth for the full year. That's well below the official government target for a 5.5% increase.
- Stimulus?
- Shanghai locked down - Beijing 20 million tests (1 possible case)
- Fencing apartment buildings?
Chips with Light - Not Wires?
- Computers using light rather than electric currents for processing, only years ago seen as research projects, are gaining traction and startups that have solved the engineering challenge of using photons in chips are getting big funding.
- Is this something with legs?
- Silicon photonics
- Beyond connecting transistor chips, startups using silicon photonics for building quantum computers, supercomputers, and chips for self-driving vehicles are also raising big funds.
OK - Let's talk EVs
- GM announced electrified Corvette - this year and Fully Electric sometime in the future
- ELECTRIFIED - What does that even mean?
- The term "electrified vehicles" refers to a range of technologies that use electricity to propel a vehicle: (CHART)
OH Really....
- U.S. Treasury Secretary Janet Yellen on Friday said it was worth considering taking steps to lower U.S. tariffs on Chinese goods given the "desirable effects" such a move could have on lowering U.S. inflation, which has hit 40-year highs this year.
- Seems like a no brainer
Palm Oil - Supply Chain
- Indonesia will effectively ban palm oil exports from April 28, until further notice, after President Joko Widodo announced on Friday a halting of shipments of cooking oil and its raw material to control soaring domestic prices.
- Indonesia is the world's biggest producer and exporter
- palm oil is the most consumed oil in the world
Stepping up
- Bars starting to give out free fentanyl test kits
- Check your drugs before you intake
- So nice to hear and thoughtful
- Fentanyl overdoses are now the top cause of death among U.S. residents ages 18-45, surpassing suicide, car accidents and COVID, according to an analysis of federal data by opioid awareness organization Families Against Fentanyl.
Carl Ichan Picks fight with MickyD's
- Pictures of pigs in crates - all over the web
- McDonald's Corp said Carl Icahn's call for the fast food chain to stop buying pork from suppliers that house the animals in crates would be logistically unfeasible and prohibitively expensive.
- Ichan owns a small position in MCD - He has said confining pigs in crates during their pregnancy is inhumane and McDonald's pledged a decade ago to stop buying pork from suppliers that use the crates by the end of this year.
- McDonald's said that it would require at least 300-400 times the animals housed today in "crate-free" systems to keep its supply chain running.
- ALL SOUNDS LIKE GREAT IDEAS UNTIL IT HITS THE BOTTOM LINE
- ESG'rs LISTEN UP
Disney in spat with DeSantis
- Legislature revoked Disney's  special tax status
- Upon review, could cost FLA taxpayers lots of money to each  Disney a lesson
Quick Earnings
- Coca-Cola and Pepsi put out some decent numbers and guidance
- Would not be surprised to see stocks to continue to holdup well
---
420 Stocks ...

Stocks to watch: CGC, STZ, TLRY, CRON, MJ, NBEV
---
Love the Show?
Then how about a Donation?
---
*** NEW INTERACTIVE CHARTS ***
Winners will be getting great stuff like the new DHUnplugged Shirts (Designed by Jimbo) -
PLUS a one-of-a-kind DHUnplugged CTP Winner's certificate..

CLICK HERE FOR MORE CHARTS ON TRADING VIEW
---
UPDATE - NEW ETF - Global X Millennials Thematic ETF Challenge!
The top holdings of Global X Millennials Thematic ETF (MILN) include stocks many investors would expect, such as Facebook, LinkedIn and Amazon, which take advantage of the tech tendencies of millennials. But some names might be more surprising like real estate investment trusts AvalonBay Communities and Equity Residential, and Home Depot, which could benefit from millennials moving out of the home of their parents.
We are creating the DH Old Codger Index Portfolio to compete against this new ETF to see how "old school" stocks do in comparison. Companies in our index will include: (updated names as of 8/29/16)
We have the performance summary running (daily and since inception of 5/6/16) - DHOCI vs. Millennials ETF Battle
---
U-Turn
- Delta Air Lines said on Wednesday it plans to restore flight privileges to about 2,000 customers who were barred from flights after failing to comply with mask rules.
LIMERICKS
Grade ()

---
See this week's stock picks HERE
---
Follow John C. Dvorak on Twitter
Follow Andrew Horowitz on Twitter
---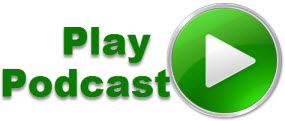 Podcast: Play in new window | Download (Duration: 1:03:28 — 58.4MB)
Subscribe: RSS