A week off and so much to catch up on. Need to know more about John's bday bash.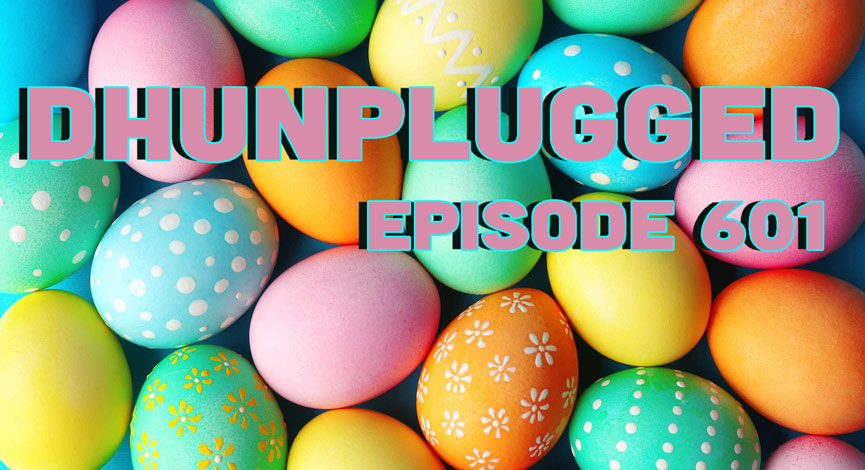 Inflation much – yup we have a large segment to review – CPI and PPI out this week.
New from the Mile-High-Club and Elon's latest craziness.
PLUS we are now on Spotify and Amazon Music/Podcasts!
---
Click HERE for Show Notes and Links
DHUnplugged is now streaming live - with listener chat. Click on link on the right sidebar.
---
Love the Show?
Then how about a Donation?
---
Follow John C. Dvorak on Twitter
Follow Andrew Horowitz on Twitter
Warm Up
- March - UP... First of the year
- John Birthday Party (Had at "CLUB")
- China clamping down, Inflation still rising and Congress get COVID
- Stock Splits - More companies trying to play that game - latest Shopify and Gamestop
- Elon Musk - On, Off The Board of Twitter in record time

Market Update
- SAME NEWS Yields - inversion across much of curve
- Earnings season gets underway this week
- Russia Defaults on Foreign Debt (some)
- Oil sliding lower on massive release of SPR from several countries
---- NEWS: IEA to release 120 million barrels over 6 months
- 30 Year Mortgage rate hits 5.25%
Commentary: Surprising that Yields keep moving higher.  Yes, Fed and Inflation, bit weakness in markets not drawing in either. First part of April (quarterly rebalance) should have moved from stocks to bonds - but not good look for risk assets.
JCD Birthday - Curry/Tina Dinner
- So, listening to No Agenda from Sunday - you heard we had dinner.
- If you listen, Adam's commentary on N/A went something like this: Well, we ended up in Ft Lauderdale and "since we had nothing better to do, we call up the Horowitz's"  (Time stamp - 12:51)
- Went to club, I want to have a nice bottle of wine and we order a 2017 Silver Oak Cab (2)
- We all eating and drinking - except Adam  - full bowl of conch chowder and full glass of wine not touched for entire evening
Think 0.50% Hike is bad?
- Sri Lanka's central bank doubled its key interest rates on Friday, raising each by an unprecedented 700 basis points to tame inflation that has soared due to crippling shortages of basic goods driven by a devastating economic crisis.
- The heavily indebted country has little money left to pay for imports, meaning fuel, power, food and, increasingly, medicines are in short supply.
Earnings Season Pre-Report
- First up are the transports and the financials. (This week's highlights - Delta and JPM)
- It looks as if the expectation is for airline losses to get better, although still showing losses.
- Financial expectations are mixed, those with reliance on trading and fixed income issuance are expected to show a significant reduction (JPM MS, GS)  in earnings from a year ago.
- Some of the consumer related names look to being faring better - according to analyst predictions. (BAC)
Ukraine/Russia
- Reports that Ukraine holding up pretty well, massive Russian Casualties
- More reports that Russia looking to call back retired military to restock forces
- Europe backed down from immediate block of Russian Oil
- China not buying more oil - but not sanctioning either
- Food costs up on Ukrainian Wheat and other export problems
Russian Default
- Russia has defaulted on its foreign debt because it offered bondholders payments in rubles, not dollars, credit ratings agency S&P has said.
- Russia attempted to pay in rubles for two dollar-denominated bonds that matured on April 4, S&P said in a note on Friday. The agency said this amounted to a "selective default" because investors are unlikely to be able to convert the rubles into "dollars equivalent to the originally due amounts."
- According to S&P, a selective default is declared when an entity has defaulted on a specific obligation but not its entire debt.
China Supply Chain - Internal
- Chinese electric vehicle (EV) maker Nio said on Saturday it has suspended production after the country's measures to contain the recent surge of COVID-19 cases disrupted operations at its suppliers.
- Looks like a Chinese tarriff on the rest of the world biting them back
- Tesla has also suspended production at its Shanghai plant since March 28, Reuters reported, after the city started a two-staged lockdown which was later expanded citywide.
RUINING EASTER!
- Egg Prices through the roof
- Avian flu and seasonality moving prices up - highest in years
- California and regional egg prices are up 31 cents for Jumbo, 31 to 81.5 cents higher for Extra Large, up 30 to 81.5 cents for Large, 7 to 70.5 cents higher for Medium, and up 10 cents for Small.
- New York egg prices are unchanged on all sizes
Poultry Prices
- Up 32% YoY
- How much per lb of chicken breasts/thighs?
Global Food Prices
- Rather dramatic chart
SURPRISE - MUSK Making News
- Buys 9+% Stake in Twitter (Passive Filing)
- Announces a ~ day later BOD position (Wait - Passive Filing?)
- Then Goes on Twitter with all sorts of changes over weekend (Seriously - Passive Filing?)
- Saturday night announces he will not be taking a board position
- Weekend Poll - Musk asked people to vote on whether Twitter should drop the "w" from its name.
Splits all the rage
- Tesla
- Amazon 20-1
- Gamestop
Shopify 10-1 (But with "Founder's Shares to protect voting rights)
- Google
- No financial benefit other than looking good.
Crude Reality
- Crude Prices in Free-fall
- Combo of SPR release from US and other countries
- China lockdown
- $135 --> $95 Now
More China LockDowns
- The southern city of Guangzhou closed in-person classes at elementary and middle schools as of Monday
- Shanghai remains in/on lockdown - Shanghai reported a record high combined number of cases for Sunday, 914 with symptoms and 25,173 without
- Electric vehicle company Nio announced Saturday it was suspending production and delaying delivery of its cars since suppliers in the northern province of Jilin, Shanghai and the nearby Jiangsu province have had to halt production due to Covid.
- A Morgan Stanley survey found that at the start of this month, about 31% of Chinese people were worried they wouldn't be able to pay debt or rent
Bonds, Falling Bonds
- If the year ended today, it would be the worst in history for the US Bond Market with a loss of 7.2%. Entering the year, the 2.9% loss for bonds in 1994 was the largest ever.
Yield Curve Update
Mile High Club - Ambidextrous
- A man on a Southwest Airlines flight has been banned for life after allegedly masturbating mid-air next to a female passenger.
- When the flight landed in Phoenix, the woman told police officers that she saw McGarity masturbating 'on four separate occasions, using both his left and right hands', according to the complaint.
Supply/Demand - COST 101
- Several new reports from real estate companies suggest buyers may be starting to get a break in this red-hot housing market. More listings are coming up for sale, and some sellers are lowering their asking prices.
- Yields up (For a while) prices eventually come down - just a pricing reality
Little Known/Followed
- Over 400 leased planes worth almost $10 billion remained in Russia after a March 28 deadline to cancel the contracts in line with Western sanctions over the war in Ukraine, leaving lessors facing heavy potential writedowns or a long insurance battle.
- Because there are going to be huge claims on these insurances this year for confiscation or theft if the aircraft aren't given back, this will then have a knock on effect on insurance costs
- The world's top aircraft lessor AerCap said last week that it had submitted a $3.5 billion insurance claim for more than 100 jets stuck in Russia, the largest exposure in the sector
New Space Flight
- Hot Air Balloon at 100,000 Feet
- $125,000 each seat
- 6 Hour Journey
- BAR on Board! (cash or included?)
Must have for Xmas
- Dyson has unveiled its latest air-bending contraption: a pair of headphones that it claims simultaneously purify the air you breathe as you listen to music.
- Air drawn into the headphones is treated through dual-layer filters that Dyson claim can capture "ultrafine particles" including household dust, pollen, brake dust, industry combustion, bacteria and city gas pollutants.
- Despite the extensive R&D, the mechanics of the headphones are simple: a small compressor has been inserted into each ear cup of that deliver purified air along the snorkel-like chamber to the wearer's nose and mouth.
- LINK PICTURE
OH - JCD Bond Collapse???
- We have Russia default ...
- China construction companies?
- Now Sri Lanka's central bank said on Tuesday it had become "challenging and impossible" to repay external debt, as it tries to use its dwindling foreign exchange reserves to import essentials like fuel.
---
420 Stocks ...

Stocks to watch: CGC, STZ, TLRY, CRON, MJ, NBEV
---
Love the Show?
Then how about a Donation?
---
*** NEW INTERACTIVE CHARTS ***
Winners will be getting great stuff like the new DHUnplugged Shirts (Designed by Jimbo) -
PLUS a one-of-a-kind DHUnplugged CTP Winner's certificate..

CLICK HERE FOR MORE CHARTS ON TRADING VIEW
---
UPDATE - NEW ETF - Global X Millennials Thematic ETF Challenge!
The top holdings of Global X Millennials Thematic ETF (MILN) include stocks many investors would expect, such as Facebook, LinkedIn and Amazon, which take advantage of the tech tendencies of millennials. But some names might be more surprising like real estate investment trusts AvalonBay Communities and Equity Residential, and Home Depot, which could benefit from millennials moving out of the home of their parents.
We are creating the DH Old Codger Index Portfolio to compete against this new ETF to see how "old school" stocks do in comparison. Companies in our index will include: (updated names as of 8/29/16)
We have the performance summary running (daily and since inception of 5/6/16) - DHOCI vs. Millennials ETF Battle
---
LIMERICKS
Matthew Taylor
The rate hikes are coming it's true
Powell's saying the party is through
As shrinkflation gets worse
We must shorten our verse
Next week: Fed inspired haiku
Grade (A)

---
See this week's stock picks HERE
---
Follow John C. Dvorak on Twitter
Follow Andrew Horowitz on Twitter
---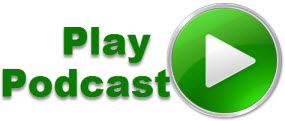 Podcast: Play in new window | Download (Duration: 54:14 — 49.9MB)
Subscribe: RSS