Markets getting a kick out of Biden's lean in and walk back.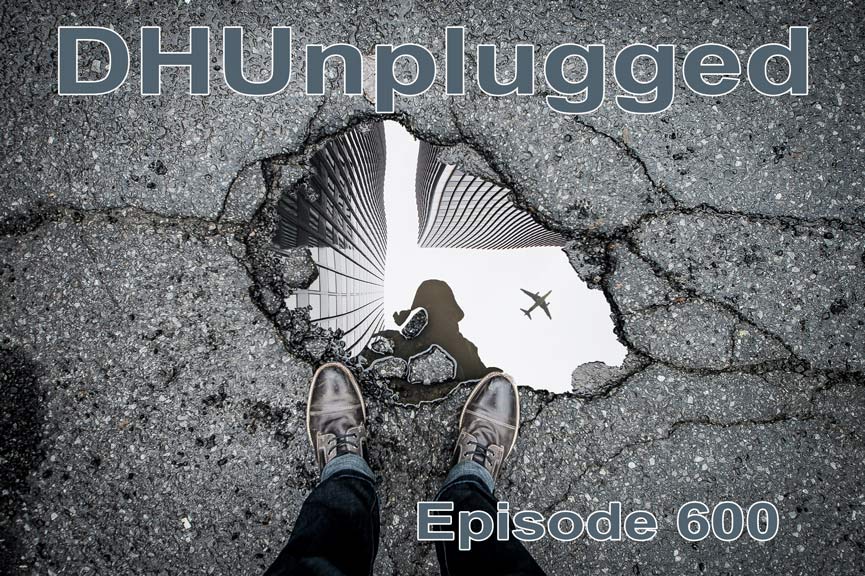 Will Smith – what was that?
Yields invert – 10Year hits 2.5%
Oil crumbles on the China lockdowns – everything is backasswards.
PLUS we are now on Spotify and Amazon Music/Podcasts!
---
Click HERE for Show Notes and Links
DHUnplugged is now streaming live - with listener chat. Click on link on the right sidebar.
---
Love the Show?
Then how about a Donation?
---
Follow John C. Dvorak on Twitter
Follow Andrew Horowitz on Twitter
Warm Up
- Strong Finish for the month
- Biden leans in and walks back
- North Korea stirring the pot
- China - more lockdowns (Supply chain going to break)
- LIMERICKS!
- Announcing the Winner of the CTP for URA
Market Update
- Yields - inversion across most of curve
- Shrugging all hots off like Chris Rock - What a pro... (End of stand up)
- Crude oil drops 7% on China Shanghai lock-down news
- Apple says big drop in output needed - stock barely budges (ends higher on  the news)
- Lots of talk about taxing unrealized gains as well as moves against buybacks
- Strong month - markets up > 3% (Looks like window dressing and short unravel)
---*** KRI HITS +6 this morning - OVERHEAT
-- 2/10 invert for a minute today (Cease Fire = higher chance of Fed rate hike)
KRI Update
- Was +6 this morning (Closed at +5)
- The overall market, as measured by the KRI algorithm, is nearing a critical level of being overheated. The potential for a key reversal is high over the next few days.
- Caution with respect to long side is warranted. Evaluate long positions, tighten stops and consider reducing overall long exposure or hedge out risk in the near-term.
Will Smith - Real or Fake?
Markets Moving on this?
- Russia is prepared to allow Ukraine join EU as part of ceasefire talks as long as it doesn't join NATO
- Something off with markets - rallying like cease fire will fix all... But:
- - Quicker rate hikes more likely
--- No change in impact from oil prices
Shanghai Lockdown
- Shanghai's city government said on Sunday all firms and factories would suspend manufacturing or have people work remotely in a two-stage lockdown over nine days, after the city reported a new daily record for asymptomatic COVID-19 infections
- Oil Dropped big time on this ans some softening
- Sapping fuel demand further, public transport, including ride-hailing services, will also be suspended during the lockdown.
Fighting Words
- U.S. President Joe Biden said that Russia's leader Vladimir Putin "cannot remain in power" in Poland over the weekend
- Biden's comments on Saturday, including a statement earlier in the day calling Putin a "butcher"
- Frantic walk back after the comment - but it seems that most buying the twist of what was said.
M&A News
- HP Inc said on Monday it would buy audio and video products maker Poly (aka Plantronics) for $1.7 billion in cash, a move that would help it take advantage of the electronic products boom sparked by hybrid working.
- The deal offers $40 for each share of Poly, a premium of about 53% to the company's last closing price.
Come on...
- Huawei Technologies on Monday reported asset sale gains helped lift profit 76% in 2021, turning in its first set of results under Chief Financial Officer Meng Wanzhou since she returned to China last year after nearly three years' detention in Canada.
- In its biggest-ever annual gain, net profit rose to 113.7 billion yuan ($17.8 billion), the smartphone and computer giant said.
- Revenue skidded 29% to 636.8 billion yuan, in line with Huawei's previous forecast in December
---- Asset gains are legit, but need to be stripped out (Bad reporting)
Meanwhile
- Apple reportedly cutting production on Airpods and some iPhones - demand issues
- Apple is preparing a hardware subscription service for iPhones that could launch as soon as the end of this year, Bloomberg reported Thursday.
- The service would allow customers to buy an iPhone through monthly payments, similar to how users currently subscribe to iCloud
- BUT - Stock almost back to all-time high price
More Games
- In an effort to continue staying relavant.....
- Tesla Inc will seek investor approval to increase its number of shares to enable a stock split in the form of a dividend, the electric-car maker said on Monday, sending its shares up 5% before the bell.
- Musk tweeting about wanting to give this as a form of a dividend.
---- Must be something in this for him - seems odd (aside from the pump factor)
- A stock dividend is a dividend paid to shareholders in the form of additional company shares instead of cash. These dividends do not affect the value of a company, but they dilute its share price.
More Musk - Always More Musk
- Musk is giving "serious thought" to building a new social media platform
- He put out a Twitter poll asking users if they believed Twitter adheres to the principle of free speech, to which over 70% voted "no".
- Thoughts?
Biden and Tax the Rich
- U.S. President Joe Biden will propose a minimum tax on billionaires as part of the fiscal 2023 budget that is expected to be unveiled on Monday, a document released by the White House showed.
- Biden's "Billionaire Minimum Income Tax" would set a 20% minimum tax rate on households worth more than $100 million, in a plan that would mostly target the United States' more than 700 billionaires, according to a White House fact sheet released on Saturday.
- The plan would require such households to pay the minimum tax of 20% on all of their income including unrealized investment income that is now untaxed
- The tax will help reduce the budget deficit by about $360 billion in the next decade
- Markets rollover over hard when plan announced Monday - But recovered soon after (Assume that no one think this gets done)
The End of Globalization
- We have discussed Selective Isolationism
- Larry Fink, CEO and chairman of the world's biggest asset manager, BlackRock, said Russia's invasion of Ukraine has upended the world order that had been in place since the end of the Cold War.
- The Russian invasion of Ukraine has put an end to the globalization we have experienced over the last three decades
- It has left many communities and people feeling isolated and looking inward. I believe this has exacerbated the polarization and extremist behavior we are seeing across society today.
- (No credit to us for coining the phrase)
AMC APES
- AMC Entertainment Holdings Inc Chief Executive Adam Aron said the movie-theater chain would embark on more "transformational" deals to capitalize on the interest of retail investors following its bet on a troubled gold and silver mine operator.
- Stock up 25% Monday - Been hovering around 17 for a while - Now $25.50
- In other words, MEME stock now being pumped by their own management
- Use "interest of retail investors" as a BUY SIGNAL for the stock (Crowd Mania)
- ALSO - GameStop up 14% Onnday - Recently as low as $85, now $175
***** War, Pandemic, Other End-of-Life Scenarios obviously brings out the "What the Hell ,What's To Lose" investment theory
Unintended Consequences
- NEON!
- Neon is required for the lasers that are used in a chip production process known as lithography, where machines carve patterns onto tiny pieces of silicon made by the likes of Samsung, Intel and TSMC.
- More than half of the world's neon is produced by a handful of companies in Ukraine
- Those companies include Mariupol-based Ingas, as well as Cryoin and Iceblick, which are based in Odesa.
- With world-leading Ukrainian firms having shuttered their operations, neon production is now set to fall off a cliff as the conflict drags on.
Peapod   Instacart
- Instacart said it's slashing its valuation by almost 40% to about $24 billion, to reflect this year's selloff in technology stocks.
- Instacart said its business outlook remains strong, adding that it has more than $1 billion in cash in the bank. The company is also trying to expand beyond its core marketplace, announcing this week a software suite to sell to supermarkets, along with a fulfillment service called Carrot Warehouses, which is intended to help grocers offer 15-minute delivery.
FedEx
- Founder Fred Smith (Came up with idea in 1970's) stepping down as CEO (Remains on Board)
- Company has been lagging of late behind rival UPS
---
420 Stocks ...

Stocks to watch: CGC, STZ, TLRY, CRON, MJ, NBEV
---
Love the Show?
Then how about a Donation?
---

*** NEW INTERACTIVE CHARTS ***
Winners will be getting great stuff like the new DHUnplugged Shirts (Designed by Jimbo) -
PLUS a one-of-a-kind DHUnplugged CTP Winner's certificate..

CLICK HERE FOR MORE CHARTS ON TRADING VIEW
---
UPDATE - NEW ETF - Global X Millennials Thematic ETF Challenge!
The top holdings of Global X Millennials Thematic ETF (MILN) include stocks many investors would expect, such as Facebook, LinkedIn and Amazon, which take advantage of the tech tendencies of millennials. But some names might be more surprising like real estate investment trusts AvalonBay Communities and Equity Residential, and Home Depot, which could benefit from millennials moving out of the home of their parents.
We are creating the DH Old Codger Index Portfolio to compete against this new ETF to see how "old school" stocks do in comparison. Companies in our index will include: (updated names as of 8/29/16)
We have the performance summary running (daily and since inception of 5/6/16) - DHOCI vs. Millennials ETF Battle
---
LIMERICKS
Matthew Taylor
The rate hikes are coming it's true
Powell's saying the party is through
As shrinkflation gets worse
We must shorten our verse
Next week: Fed inspired haiku
 Grade ( )

---
See this week's stock picks HERE
---
Follow John C. Dvorak on Twitter
Follow Andrew Horowitz on Twitter
---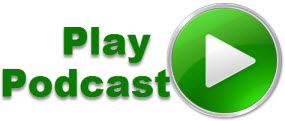 Podcast: Play in new window | Download (Duration: 1:04:52 — 59.7MB)
Subscribe: RSS