One of the best week's since….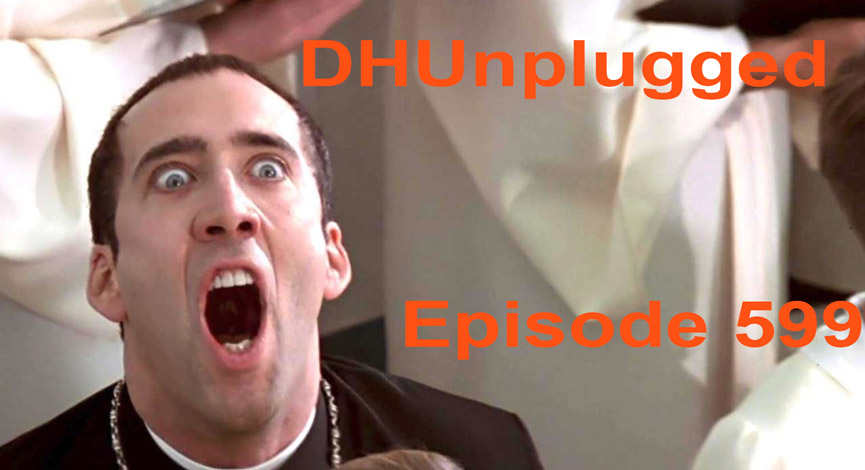 Markets continue in rally/rip mode as "hope" that Ukraine beats Russia.
China stimulus hopes propel tech shares to the moon
PLUS we are now on Spotify and Amazon Music/Podcasts!
---
Click HERE for Show Notes and Links
DHUnplugged is now streaming live - with listener chat. Click on link on the right sidebar.
---
Love the Show?
Then how about a Donation?
---
Follow John C. Dvorak on Twitter
Follow Andrew Horowitz on Twitter
Warm Up
- Massive Rally - Just to Suck you back in to this Crapfest (defined last show)
--- Big winners were the biggest losers over the latter part of last week
---- GS Short basket flew - 20%, Chinese Stocks > 35% last week
- Usually see these kinds of moves - ONLY in Bear market - Need to be picky about positions...Opps!
- The nature of bear markets - big swings with VIX above 25!
- Russia - COUP???
- LIMIRICKS!

Market Update
- Get em' - Oversold, pent up, rally after Powell's 0.25% hike
- Fast Forward and he is hawkish again - saying 0.50% at any meeting is possible
- Big moves for Boeing - Plane down in China
WHAT A WEEK!
- Market's "V" again off of the hope that Jay Powell and Friends will take it easy on the  rate hikes.
- 0.25% and every meeting this year is live.
- During press conference he seemed to put many at ease, but was still very hawkish.
- He said - He didn't see an elevated chance of a recession next year (sparked markets instantly higher)
- Best week for over 2-years, markets in green for MTD (HUGE MOVE on individual names)
- China stocks rocket! KWEB up 35% for the week (index of Chinese tech names)
THREE NUMBERS TO RUIN YOUR DAY:
- $110 (oil)
- 2.30 (10 Yr)
- 0.38 (2/10 spread)
2/10 Spread
And Then -
- Rates - Spike - - current 10 yr > 2.2%, Oil moving up again
- Inflation in Germany - PPI  > 25% YoY
- War still raging
- Food issues starting, more supply chain issues .....
- So what is next catalyst for markets (Earnings?)
- EU considering Russian Oil Embargo (Self - mutilation)
Rates - More
- St. Louis Fed's Bullard says the central bank should raise rates above 3% this year
- As the lone dissenter at this week's Fed meeting, Bullard said in a statement that he would like to see the central bank's benchmark interest rate boosted above 3% from the near-0% level where it had stood.
- Bullard was the only FOMC member to vote against the move, stating that he would have preferred a rate hike of 0.5 percentage point, or 50 basis points. He added that the Fed also should have started the process of reducing the nearly $9 trillion in bond holdings it has accumulated over the past 14 years.
More to Ruin your Week
- National Security Advisor Jake Sullivan at press conference says President Biden and EU leaders will decide Thursday what they should do if Russia uses a nuclear, chemical, or biological weapon in Ukraine
- Good News: A Kremlin spokesperson apparently out stating Russia would only use nuclear weapons if its very existence were threatened
- 2 comments on Nukes that are not needed.
Russian Coup?
- A group of Russian elites are allegedly conspiring to overthrow Russian President Vladimir Putin and "restore economic ties" with the West, according to Ukrainian intelligence.
- Who is Putin's food taster?
- Crazy info-wars going on....
Where to?
- China says Taiwan, which it views as a breakaway province to be brought back to the fold, by force if necessary, is the most sensitive and important issue in its relations with the United States.
- "Some individuals in the United States are sending the wrong signals to pro-independence forces in Taiwan, and that's very dangerous," Xi told Biden on a video call.
- If the Taiwan issue is not handled properly, it will have a subversive impact on the relationship between the two countries."
China Plane - All Lost
- China Eastern Airlines will ground all Boeing (BA) 737-800 jets as some wreckage from crash was found, according to Bloomberg
- A Boeing Co. 737-800 NG plane operated by China Eastern Airlines Corp. crashed Monday in the southwestern Chinese region of Guangxi.
- There were 132 people on board -- 123 passengers and 9 crew -- and the plane went down in a mountainous area near the city of Wuzhou
WHAT?
- The Biden administration on Friday said it would resume plans for oil and gas development on federal lands following a court ruling this week that temporarily restored a measure meant to factor the cost of global warming into federal decision-making.
- "Responsible drilling"
Nickle Update
- Nickel prices resumed their free-fall on Monday, with the benchmark three-month contract falling 15% to hit another new trading limit.
- The price hit $31,380 a metric ton as it opened for trade on the London Metal Exchange
- March 8 it show up to $100,000
--- BTW - LME canceled many of the trades. So, losers get break, winners got screwed.
- Nickle now trading more normalized
Miami - AIRBnB
- Miami is one of the most expensive Airbnb markets in the world.
- The average monthly price of a short-term rental in the city is $8,024, according to a study by Compare the Market, making it the third most profitable Airbnb market globally for hosts, after Las Vegas and Honolulu.
- In 2021, Miami Airbnbs hosted 710,000 guests and earned a collective $200 million, Airbnb said.
Travel Update - Shrugging Off
- U.S. booking sites including Vrbo, Hopper and KAYAK are seeing higher demand for spring and summer leisure travel as COVID-19 restrictions ease
- Travelers appear to be shrugging off added costs to plane tickets and road trips from rising fuel prices.
Bits....
Firing Squad
- South Carolina now has the means to facilitate executions by firing squad, officials said Friday, making it one of few states where it is lawful to carry out a death sentence in that manner.
- The state Department of Corrections said it alerted the Attorney General's office that it has developed protocols and completed renovations at a correctional facility in Columbia, the capital city, making way for death row inmates to choose to be shot by a three-man squad among three possible methods of execution.
HUH?
- A new law bans the United States' former spies from hiring themselves out to foreign governments right after they stop working for Washington.
- The legislation, signed into law by President Joseph Biden on Tuesday as part of a $1.5 trillion spending bill, prohibits U.S. intelligence officials with knowledge of spycraft and national security secrets from selling their services to other countries for 30 months after retiring.
NATO
- German Chancellor Olaf Scholz said on Wednesday he welcomed any interest shown by Finland in joining NATO, a question that has gained more urgency since Russia invaded Ukraine.
- "The wishes that Finland brings to us and the alliances that we are involved in are always very welcome," said Scholz, adding nothing more concrete.
No Kidding - Trapped
- EU members weiging embargo against Russian oil - Monday
- CNBC reporting that an EU embargo on Russian oil imports is "unlikely at this point" - Tuesday
Digital Breach
- Okta Inc, whose authentication services are used by companies including Fedex and Moody's to provide access to their networks, is investigating a report of a digital breach after hackers posted screenshots of what they said was internal information.
- Okta does not know the extent, says mnaybe the same info from the january breach
- Stock down 5%
Headline
- The NFL will now lets teams seek limited blockchain sponsorships
- BUT, cryptocurrency promotion is banned
---
420 Stocks ...

Stocks to watch: CGC, STZ, TLRY, CRON, MJ, NBEV
---
Love the Show?
Then how about a Donation?
---
*** NEW INTERACTIVE CHARTS ***
Winners will be getting great stuff like the new DHUnplugged Shirts (Designed by Jimbo) -
PLUS a one-of-a-kind DHUnplugged CTP Winner's certificate..

CLICK HERE FOR MORE CHARTS ON TRADING VIEW
---
UPDATE - NEW ETF - Global X Millennials Thematic ETF Challenge!
The top holdings of Global X Millennials Thematic ETF (MILN) include stocks many investors would expect, such as Facebook, LinkedIn and Amazon, which take advantage of the tech tendencies of millennials. But some names might be more surprising like real estate investment trusts AvalonBay Communities and Equity Residential, and Home Depot, which could benefit from millennials moving out of the home of their parents.
We are creating the DH Old Codger Index Portfolio to compete against this new ETF to see how "old school" stocks do in comparison. Companies in our index will include: (updated names as of 8/29/16)
We have the performance summary running (daily and since inception of 5/6/16) - DHOCI vs. Millennials ETF Battle
---
LIMERICKS
Matthew Taylor
Hey eff off, John, you limerick denier
These poems are gold and get no deviner
Like Powell raising rate
Your grades, they deflate
Crushing markets and your subscribers
Harry Pilgrim
They picked a Greenie to regulate banks
The Republicans stood firm and closed ranks
Joe Biden kept askin'
Confirm Sarah Raskin!
But then Joe Manchin simply said "No Thanks"
---
See this week's stock picks HERE
---
Follow John C. Dvorak on Twitter
Follow Andrew Horowitz on Twitter
---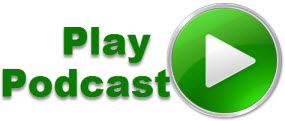 Podcast: Play in new window | Download (Duration: 1:04:18 — 59.1MB)
Subscribe: RSS