Down and down she goes…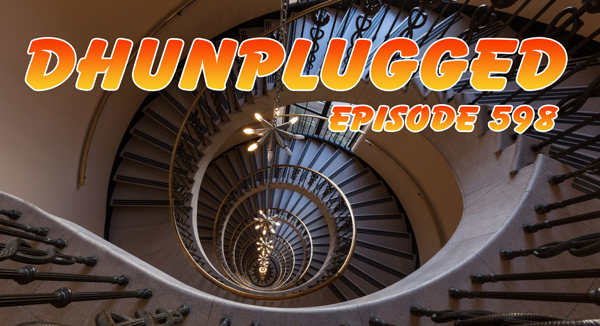 Inflation hot, but the Fed is on tap – Rate decision Wednesday.
Odd action in the VIX ETF – let's take a look.
PLUS we are now on Spotify and Amazon Music/Podcasts!
---
Click HERE for Show Notes and Links
DHUnplugged is now streaming live - with listener chat. Click on link on the right sidebar.
---
Love the Show?
Then how about a Donation?
---
Follow John C. Dvorak on Twitter
Follow Andrew Horowitz on Twitter
Warm Up
- Technical term - Crapfest
- Nuclear Mentions freaking out people (and markets)
- No end in sight for this war...
- QQQ - NASDAQ 100 - Official 20% Correction
- CORN, WHEAT, AGS, OIL - All start this week well off those highs
- Big talks - China, Saudi Arabian, Venezuela, Brazil - Concern growing that China may help Russia
- Another VIX dilemma
Market Update
- EVERY RALLY SOLD (But Setting up for another EPIC SHORT SQUEEZE - which may also be sold)
- NASDAQ off 20%+ from highs. If history is a guide, may not be quite done yet
- Oil off big! Everyone was talking energy...
- Looking for a bottom - seems like a bad idea
- Market Psychology getting pretty ugly (Fear Greed Index)
- Supply Chain  - Worse than ever - DELL computer - June 24th (Optiplex)
- Senate passes $1.5 trillion bill to keep Govy open and Ukraine
- Raskin withdraws nomination to Federal Reserve board
Starting off HOT
- United Nations Secretary-General Antonio Guterres on Monday sounded the alarm over Russia raising the alert level for its nuclear forces after invading Ukraine, describing it as a "bone-chilling development."
- "The prospect of nuclear conflict, once unthinkable, is now back within the realm of possibility," Guterres told reporters, and repeated his call for an immediate cessation of hostilities.
VXX - WOW
- Barclays stops the creation of shares due to some reason.
- Shares can be traded but less liquidity and wonder why anyone would want to use this vehicle
- LOTS of talk about PUT buying on the name on Monday
-  VXX - HALTS up 20%, 30%, 40% throughout day
- Market games in full play (no reason for this)
Fed Day Tomorrow
- What will Jay Powell Do?
JCD QUIZ
- How much is Facebook off its recent High in September 2021
- What about Zoom Media?
- Bevy of names that are down really hard - keep a watch on basing patterns - could be good setups for L/T buys
Fear Greed Index

Hint, Hint, Wink, Shove
- Deutsche Bank has said it will wind down its Russia operations — a major U-turn that sent shares higher Monday.
- In an announcement released late Friday, the German bank said it was joining a host of international peers in exiting the country in response to its invasion of Ukraine and resultant operational restrictions.
- "Like some international peers and in line with our legal and regulatory obligations, we are in the process of winding down our remaining business in Russia while we help our non-Russian multinational clients in reducing their operations," the bank said in a statement announcing the departure.
- Good boys  and girls - now we will buy your stock (Stock up 8% on news)
If the War wasn't enough
- China COVID count is up BIG
- Hong Kong seeing record numbers of something
- China shutting/locking down areas again
--- This is a big problem for prices, supply chain
---- This is good for the transition to the selective isolationism - need to bring manufacturing back home
- Shenzhen, the biggest city in the manufacturing hub of Guangdong province, told all businesses not involved with essential public services to suspend production or have employees work from home for a week starting Monday.
Tesla/Musk
- Chief Executive Officer Elon Musk said on Sunday the U.S. electric carmaker and his rocket company SpaceX are facing significant inflationary pressure in raw materials and logistics.
More Inflation
- Uber is adding a surcharge on fares and deliveries in the U.S. and Canada in response to surging gas prices, the company said on Friday.
- Riders taking Uber trips will pay a fee of $0.45 to $0.55 per trip, and Uber Eats deliveries will include a $0.35 to $0.45 surcharge, the company said. The fees are temporary and will last for at least two months.
OH - This is What We Need
- Single Stock ETFs
- Direxion filed in February for 24 ETFs based on eight specific stocks: Amazon, Meta Platforms, Alphabet, Microsoft, Netflix, Nvidia, Apple and Tesla. Known for its leveraged and inverse ETFs, the firm plans to offer funds that double the downside, double the upside and invert the performance for each stock.
- What a SCAM!
Nickle - The Follow up
- Chinese tycoon Xiang Guangda has to find a way to bail his Tsingshan Holding Group out of a crisis after its bet on nickel prices backfired, fuelling more volatility in a metal essential for the electric vehicles industry.
- Tsingshan has to either pay off the outstanding short positions, which could be as high as $8 billion, or prove it has sufficient deliverable nickel to repay in kind.
- China/Bejing may come to the rescue
UN-Retiring - It is a Thing
- QB Tom Brady (45) is making a comeback and wants back in after retiring for a few weeks
- Must have lost a ton of money on NFTs
Oil - Collapse
- After hitting $130 (Goldman target), prices weaken
- Currently $95 (off 27% for last 6 sessions)
- Will OPEC come in to rescue? Will Biden work with Venezuela? Will Russia give up?
EV News
- Luxury carmaker Bentley unveiled plans on Tuesday to build a new electric model annually for five years from 2025 after its annual profit skyrocketed, as the British firm builds on parent Volkswagen's push to broaden electric offerings.
- Musk said that Tesla was increasing prices again - 2nd time in a week
In Other News
- Tom Brady - Unretiring
- Seven-time Super Bowl winning quarterback Tom Brady abruptly said he would end his brief retirement on Sunday, announcing his return to the Tampa Bay Buccaneers for a 23rd NFL season just six weeks after hanging up his cleats.
Wells Fargo
- Here we go again
- Wells Fargo Rejected Half Its Black Applicants in Mortgage Refinancing Boom
Recession, Inflation, Stagflation?
- Goldman Sees U.S. Recession Risk as High as 35%, Cuts Forecast
- Recession odds in-line with 20%-35% implied by yield curve
- High oil and agricultural prices to drag on disposable income
Food Shortages?
- WHEAT - The Russian invasion of Ukraine threatens millions of tiny spring-time sprouts that should emerge from stalks of dormant winter wheat in the coming weeks. If the farmers can't feed those crops soon, far fewer of the so-called tillers will spout, jeopardizing a national wheat harvest on which millions in the developing world depend.
- Short of Fertilizer, as well as pesticides and herbicides
Remember Citron?
- Famous Short Seller - ? Andrew Leff?
- Shorted Gamestop??
- January 2021 - No Longer publish short-seller reports.
COVID
- "Deltacron" with genes of Delta and Omicron found
- Hybrid versions of the coronavirus that combine genes from the Delta and Omicron variants - dubbed "Deltacron" - have been identified in at least 17 patients in the United States and Europe, researchers said.
- Dogs can sniff this out...
- (Side Note) Pandemic plays were moving pretty good on Tuesday
Need to Explain/Discuss
- The European Union has banned top credit rating firms from rating Russia's sovereign debt and the country's companies as part of its latest sanctions package
- "These sanctions will further contribute to ramping up economic pressure on the Kremlin and cripple its ability to finance its invasion of Ukraine," the Commission said in a statement.
- "They have been coordinated with international partners, notably the United States," it added.
Bitcoin Segment
- Cancelled for Now - Thank you
---
420 Stocks ...

Stocks to watch: CGC, STZ, TLRY, CRON, MJ, NBEV
---
Love the Show?
Then how about a Donation?
---
*** NEW INTERACTIVE CHARTS ***
Winners will be getting great stuff like the new DHUnplugged Shirts (Designed by Jimbo) -
PLUS a one-of-a-kind DHUnplugged CTP Winner's certificate..

CLICK HERE FOR MORE CHARTS ON TRADING VIEW
---
UPDATE - NEW ETF - Global X Millennials Thematic ETF Challenge!
The top holdings of Global X Millennials Thematic ETF (MILN) include stocks many investors would expect, such as Facebook, LinkedIn and Amazon, which take advantage of the tech tendencies of millennials. But some names might be more surprising like real estate investment trusts AvalonBay Communities and Equity Residential, and Home Depot, which could benefit from millennials moving out of the home of their parents.
We are creating the DH Old Codger Index Portfolio to compete against this new ETF to see how "old school" stocks do in comparison. Companies in our index will include: (updated names as of 8/29/16)
We have the performance summary running (daily and since inception of 5/6/16) - DHOCI vs. Millennials ETF Battle
---
LIMERICKS
---
See this week's stock picks HERE
---
Follow John C. Dvorak on Twitter
Follow Andrew Horowitz on Twitter
---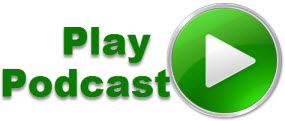 Podcast: Play in new window | Download (Duration: 58:05 — 53.5MB)
Subscribe: RSS