This is a Black Swan Event – what comes next.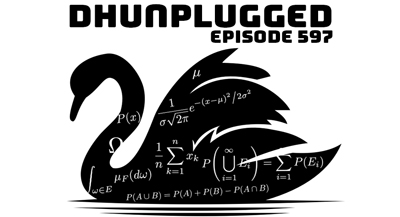 Markets down hard – correction, bear market and train wrecks
Oil, Nickel and commodities screaming higher – let's discuss.
PLUS we are now on Spotify and Amazon Music/Podcasts!
---
Click HERE for Show Notes and Links
DHUnplugged is now streaming live - with listener chat. Click on link on the right sidebar.
---
Love the Show?
Then how about a Donation?
---
Follow John C. Dvorak on Twitter
Follow Andrew Horowitz on Twitter
Warm Up
- Investors in full panic mode
- Russian stock markets closed - many Russian stock halted
- QQQ - NASDAQ 100 - Official 20% Correction
- Limit Up for Corn and Wheat - massive moves over past days
- Talking about Selective isolationism
- Limericks - Back

Market Update
- Nasty downside action - sellers are hitting all rallies - buyers on strike
- Hitting correction territory and bear markets
- Killing Russia economy will inflict pain on US Economy (and world)
- Utilities, Metals, Energy Good. Discretionary, Tech, Everything Else bad
- Small-Caps USA Stocks - You would think....No outside US exposure.
An Announcement of a NEW CTP
****** DHUnplugged on Apple Podcasts Fixed *****
Putin's War
- China Virus = Putin's War?
BLACK SWAN EVENT (S)!
- The hike in rates/inflation was clearly an issues for markets
- The invasion of Ukraine somewhat known.
--- Russia was supposed to win in 3 moves. - The Fool's Mate - fastest checkmate in chess.
- - No one could have predicted that the world - companies and companies - would totally shut down Russia's economy...
---- Devastating impact for the world if not rectified.
------ Black Swans having baby swans too....
Black Swan Definition
- A black swan is an unpredictable event that is beyond what is normally expected of a situation and has potentially severe consequences.
- Black swan events are characterized by their extreme rarity, severe impact, and the widespread insistence they were obvious in hindsight.
NEWS - Moving Markets
- Ukraine is no longer seeking NATO membership??? (Turns out this was OLD news and unconfirmed at that)
--- News was out about Noon - markets climbed significantly
--- But But But
---- 1:18PM news that Russia is banning all exports until 12/31/22 (Need to confirm this too)
---- If true - this could be  really problematic - described as a Suicide-bombing of the West.
-*-* ALL OF THESE MARKET MOVING ITEMS NEED TRIPLE CHECKED - Markets moving on nothing
Sneaky Cease Fire Proposal
- Moscow said on Monday it would provide corridors for residents of Ukraine's two main cities to flee to Russia and Belarus, a move Ukraine called an immoral stunt to exploit the suffering of civilians under Russian bombardment.
- "humanitarian corridors"
What Moving Markets?
- Fear F E A R
-- War
--- Prices
----- Projected Outlook
- Headlines
Nickel
- The London Metal Exchange halted trading in its nickel market after an unprecedented price spike left brokers struggling to pay margin calls against deeply unprofitable short positions.
- Nickel, used in stainless steel and electric-vehicle batteries, surged as much as 111% during the Asian day on Tuesday to trade briefly above $100,000 a ton.
- LME does not think they will open trading back up until at least March 11th.
So Much Sanctions
- Government  and Private Industry ganging up
- - When has this ever happened at this pace?
Tik Tok
- TikTok, the Chinese-owned video app, said on Sunday it would suspend live-streaming and the uploading of videos to its platform in Russia as it reviews the implications of a new media law signed on Friday by President Vladimir Putin.
McDonalds
- Closing all 850 stores in Russia temporarily
- The latest company to pull out
Shell Game
- Shell stopped buying Russian crude on Tuesday and said it would phase out its involvement in all Russian hydrocarbons from oil to natural gas over Ukraine, becoming one of the first major Western oil companies to abandon Russia entirely.
- Shell apologized on Tuesday for buying Russian oil last week after it had said it would pull out of its Russian operations, including the Sakhalin 2 LNG plant in which it holds a 27.5% stake and which is operated by Gazprom
Canada Doing Their Part
- Restaurants are changing the name of Poutine as it sounds too much like Putin
- Original restaurant that started this got some harsh backlash and death threats
- What about the Moscow Mule?
-(Freedom Fries Redux)
Bed Bath Beyond
- Here we go again
- Bed Bath & Beyond surged more than 70% in premarket trading Monday after GameStop Chairman Ryan Cohen revealed he had a nearly 10% stake in the retailer, through his investment company RC Ventures.
- Cohen, who also co-founded the online pet retailer Chewy, wrote in a letter to Bed Bath's board that he believes the retailer is struggling to reverse market share losses and to navigate supply chain woes. He also criticized top executives for reaping compensation during periods of underperformance.
- Stock went from $13 to $30 in quick fashion - then turned around the next day - laying at $22
Maybe Not Good for Health
- The Florida teen who soared to fame tracking Elon Musk's private jet has turned his sights on the yachts of Russian billionaires.
- Jack Sweeney, a freshman at the University of Central Florida, started tracking the aircraft of Russian oligarchs at the end of February. Now he's following their yachts as the tycoons come under increasing sanctions pressure following Russia's invasion of Ukraine.
 Statistics
- Big increase in "payments" for homes
- Avwrage monthly mortgage payment - It's now $1,230 per month for a 30-year, fixed-rate loan, according to data from home-listing site Zillow.
- That's up 36% from the average of $905 a year ago and a 6% increase from January.

Moderna News
- Moderna Inc said on Monday it plans to develop and begin testing vaccines targeting 15 of the world's most worrisome pathogens by 2025 and will permanently wave its COVID-19 vaccine patents for shots intended for certain low- and middle-income countries.
- The U.S. biotechnology company also said it will make its messenger RNA (mRNA) technology available to researchers working on new vaccines for emerging and neglected diseases through a program called mRNA Access.
Full Space Circle
- Chamath Palihapitiya took advantage of his insider role as chairman of Virgin Galactic Holdings Inc. to sell 10 million shares of the struggling space travel company for $315 million before he abruptly quit the board last month, a shareholder alleged in a lawsuit.
- The complaint, filed on behalf of Virgin Galactic to seek damages from its directors and officers, also alleges that founder Richard Branson pocketed $301 million by dumping his shares while the stock price was "artificially inflated."
How about Economics?
- Job growth accelerated in February for a U.S. economy wrestling with swelling prices, the potential for higher interest rates and intensifying geopolitical problems.
- Nonfarm payrolls for the month grew by 678,000 and the unemployment rate was 3.8%, the Labor Department's Bureau of Labor Statistics reported Friday.
- That compared to estimates of 440,000 for payrolls and 3.9% for the jobless rate.
Crypto (Dave)
- Coinbase CEO Brian Armstrong has stated he will not preemptively ban Russian users from access to the site but will if law requires it and added "ordinary Russians are using crypto as a lifeline now that their currency has collapsed".
- A Mickey Mantle base baseball card NFT sold for $471,000 in an OpenSea auction
- FED Chair Jerome Powell stated Russia's invasion of Ukraine could emphasize a need for regulation to prevent entities from using cryptocurrencies to evade sanctions.
- Several crypto exchanges including Coinbase, Binance and Kraken have declined calls for them to ban Russian users stating there is no legal grounds to do so. (UPDATE - COINBASE cut 25,000 Russian accounts they say are being used for illicit activity)
---
420 Stocks ...

Stocks to watch: CGC, STZ, TLRY, CRON, MJ, NBEV
---
Love the Show?
Then how about a Donation?
---
*** NEW INTERACTIVE CHARTS ***
Winners will be getting great stuff like the new DHUnplugged Shirts (Designed by Jimbo) -
PLUS a one-of-a-kind DHUnplugged CTP Winner's certificate..

CLICK HERE FOR MORE CHARTS ON TRADING VIEW
---
UPDATE - NEW ETF - Global X Millennials Thematic ETF Challenge!
The top holdings of Global X Millennials Thematic ETF (MILN) include stocks many investors would expect, such as Facebook, LinkedIn and Amazon, which take advantage of the tech tendencies of millennials. But some names might be more surprising like real estate investment trusts AvalonBay Communities and Equity Residential, and Home Depot, which could benefit from millennials moving out of the home of their parents.
We are creating the DH Old Codger Index Portfolio to compete against this new ETF to see how "old school" stocks do in comparison. Companies in our index will include: (updated names as of 8/29/16)
We have the performance summary running (daily and since inception of 5/6/16) - DHOCI vs. Millennials ETF Battle
---
LIMERICKS
Matthew Taylor
Putin's Russian into Ukraine
Wreaks horrors and terrors and pain
Central banks join the fight
Tell markets "sit tight"
Liquidity shall flow like the rain
JCD Score (C-)
---
See this week's stock picks HERE
---
Follow John C. Dvorak on Twitter
Follow Andrew Horowitz on Twitter
---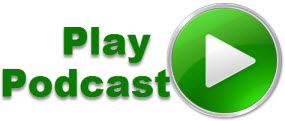 Podcast: Play in new window | Download (Duration: 58:51 — 54.2MB)
Subscribe: RSS