War breaks out and market love it … initially.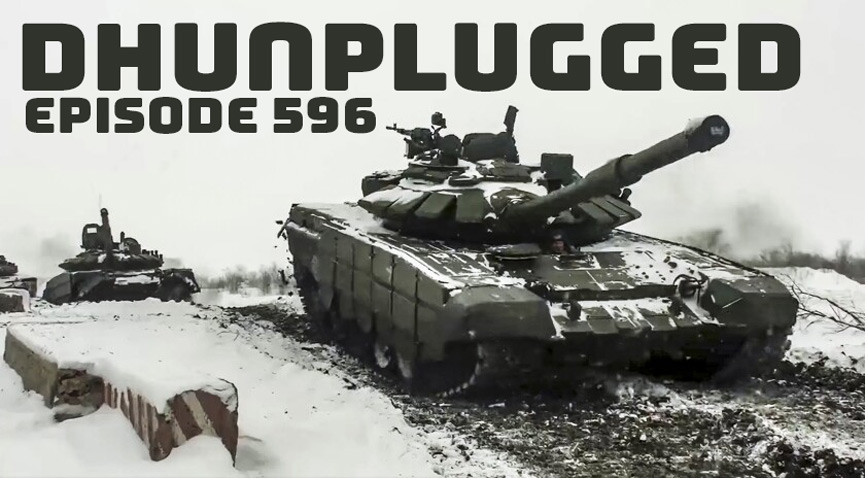 The ripple effects from the sanctions may really supercharge inflation.
Recession is being discussed for Europe – let's stop it there.
PLUS we are now on Spotify and Amazon Music/Podcasts!
---
Click HERE for Show Notes and Links
DHUnplugged is now streaming live - with listener chat. Click on link on the right sidebar.
---
Love the Show?
Then how about a Donation?
---
Follow John C. Dvorak on Twitter
Follow Andrew Horowitz on Twitter
Warm Up
- Sell the Lie, Buy the Invasion? Buy when the bombs drop? Yes an No....
- Vodka Exodus
- SWIFT block for Russia
- World joining in (ganging up) to financially suffocate Putin et al.
- All of this could not come at a worse time....
- Oh and the State of The Union Speech tonight.

Market Update
- Plunge Protection Team steps in.... Massive Turnaround Thursday and Friday
- Market Think: War = Less Aggressive Fed
- Thursday 7% bottom to top turnaround for NAZ - Friday DJIA 800+ points - best since 2020 (March)
---- Market believes Putin now ready for talks (After he lied about invading)
---- Fast forward a day and all hell breaks loose
---- CRUDE Up over $105, Gold Up, Silver Up, Food Commodities UP
DISCUSSION - HOW DOES THIS END?
On Invasion:
- Wheat and Corn prices limit up - trading halted
- Natural Gas (European) jumps 60% at one point
- WTI tops $100
- Russian markets drop 40%
- Yandex (YNDX) Drops 50%, recovers then get whacked with news major brokerages stopping trading in many Russian stocks
- Russian stock market obliterated - halted for trading (ETFs still trade)
---- RSX was $32 in October and now $8.25 (71% drop with most happening over past few weeks)
- Bank counter-party concerns.
---- At first we heard that only a few US banks had exposure - but seeing a ripple effect. (Citi had $10B exposure, while a smaller percentage, it is still $10B)
More Russia
- UBS Group AG triggered margin calls on some wealth management clients that use Russian bonds as collateral for their portfolios after marking down the value of debt issued by the country and its corporations.
- The Swiss wealth manager is calling on some investors to add either cash or securities to their portfolio after cutting the lending value of some Russian bonds to zero,
- While the sovereign bonds still trade around 50 cents on dollar, and many Russian corporate bonds are well above that, UBS's move signals it essentially will no longer accept them as collateral.
Companies that Do Biz in Russia
- ExxonMobil - The American oil giant has more than 1,000 employees in Russia, and has been in the country for over 25 years.
* Its subsidiary, Exxon Neftegas Limited (ENL), has a 30% stake in Sakhalin-1 — a vast oil and natural gas project located off Sakhalin Island in the Russian Far East.
* It has operated the project since 1995 on behalf of a consortium that includes Japanese and Indian partners, as well as two affiliates of Russia's largest oil company, Rosneft.
- McDonald's
* The burger chain has categorized Russia as a high-growth market and continued to open locations there throughout the last decade.
- Mondelez
* The Oreo maker and owner of Cadbury became the leading chocolate maker in Russia in 2018.
Florida Link
- Sunny Isles, Florida, has long been an escape for Russia's wealthy and elite, who have purchased so much luxury property in the area that it's become known as "Little Moscow" or "Moscow by the Sea."
- It is estimated that Russia's elite has more than $1 trillion in offshore accounts, which they said is disproportionately held in South Florida property.
Cyber Attacks?
- The computer servers of the Polish government and the national system for payment clearing have experienced more cyber-attacks in recent days, a government official in charge of cyber security said on Friday.
- Cyber Security Stocks (HACK, PLTR, CRWD, S, PANW)
Related? Odd Timing...
- The Biden administration is expected to announce as soon as this week a plan to beef up its skeletal staffing in the U.S. embassy in Havana to restore visa processing for Cubans that had been largely suspended since the Trump era, people familiar with the matter told Reuters.
- The deployment of additional consular officers to Havana, a result of President Joe Biden's ongoing year-long review of policy on communist-led Cuba, would mark an initial phase of easing strict limits on visas imposed under former President Donald Trump.
Release the Stockpiles!
- The 30-member IEA was founded in 1974 as an energy watchdog, and defines one of its main roles as helping "coordinate a collective response to major disruptions in the supply of oil".
- Looking to release multi country stockpiles to bring costs down
- BUT, may look good but if this is prolonged prices will remain high
Chicken Shortage!
- PUBLIX and Costco shoppers have complained about a shortage of rotisserie chicken amid reports of empty shelves across the US.
- Health experts have warned customers to "prepare for the worst" after reported cases of bird flu and a series of twisters in the South and Midwest battered chicken farms.
- A flock of broiler chickens at a Tysons Food factory in Kentucky tested positive for the H5N1 avian flu strain.
The factory has more than 240,000 chickens in total but it's not known how many will be euthanized, Naples Daily News reports.
Crocodile Tears
- No person on the planet has a fortune of more than $200 billion -- at least for now.
- Elon Musk, the only billionaire who still exceeded that threshold heading into this week, saw his wealth tumble by $13.3 billion on Wednesday to $198.6 billion.
- Tesla Inc. shares fell for the fourth-straight day to the lowest level since September amid a broad decline in stock markets around the globe - before staging a recovery on Thursday and Friday.
Economics
- PCE prices inline: Up 0.6%
- - Personal Spending up 2.1%
- -  Personal income unchanged
- - Therefore, spending more on higher priced items with less wage growth to keep pace
- GDP (2) - +7% for Q4
- S%P Case Shiller +18.6%
- UMich 62.8 (Down from 110 in 2021)
ECO Coming Up
- Employment Report
- Fed Speeches this week (Powell testimony)
- March 17th Rate Decision
More Eco
- U.S. manufacturing activity picked up more than expected in February as COVID-19 infections subsided, though hiring at factories slowed, contributing to keeping supply chains snarled and prices for inputs high.
- The Institute for Supply Management (ISM) said on Tuesday that its index of national factory activity increased to a reading of 58.6 last month from 57.6 in January, which was the lowest since November 2020.
Some Good News
- Target Corp beat holiday quarter expectations and shrugged off supply chain obstacles plus rising inflation to forecast better-than-expected 2022 sales and profit, boosting the U.S. big box retailer's shares 12% on Tuesday.
- Giving its fourth quarter figures, Minneapolis-based Target said it expects pressure on profit margins to ease later this year, as sales are boosted from new online shopping options and same-day delivery services.
- Target said its same-day businesses, such as Shipt, order pickup and drive-up - allowing shoppers to pull into a store and pick up goods in minutes or get them delivered within hours - rose 45% in 2021.
JWM Too!
Nordstrom on Tuesday reported better-than-expected profits and sales for the holiday quarter, prompting the retailer to offer an optimistic outlook for the coming year in spite of ongoing supply chain concerns and rampant inflation.
- Shares of Nordstrom spiked more than 30% in after-hours trading immediately following the report.
- Importantly, the retailer called out improvements in its off-price business, Nordstrom Rack, amid a report that the company has been reviewing a potential spinoff of the segment following its underperformance in recent quarters.
Coinage (Thanks Dave for helping on this)
- Bitcoin has leapt since Russia's invasion of Ukraine, bolstered by people in those countries looking to store and move money in anonymous and decentralized crypto. (Bitcoin up ~15% since fighting started)
---- What this means is that it now has "conflict currency credentials"
- SOOOO is it a store of value, currency or speculative investment?
- Streaming service provider Sling is now accepting Bitcoin for payment for its services.
- Bitcoin trading at premium (+$3000) on Ukraine and Russian Exchanges
--- A new proposal would require Russian citizens to take an online test before being allowed to purchase cryptocurrencies. (????????)
- DOA- BuyTheBroncosDAO is trying to buy the NFL's Denver Broncos for $4 Billion.
- Artist Shl0ms blew up a $250,000  Lamborghini to protest against crypto's focus on getting rich.  (Only a very rich guy can buy one and then a very very rich guy blow one up)
QUESTION
- The world is pulling all levers to cut Russia off from money in everyway. Will cryptoville follow along or does crypto have no conscience/morals?
- Manwhile - The  online group known as Anonymous appears to be wading into the Ukraine-Russia conflict by declaring it is at cyber war against President Vladimir Putin and the Russian government.
- Following Russia's invasion of Ukraine, a Twitter post from an account named "Anonymous"  — with 7.4 million followers and nearly 190,000 Tweets — summoned hackers around the world to target Russia.
---
420 Stocks ...

Stocks to watch: CGC, STZ, TLRY, CRON, MJ, NBEV
---
Love the Show?
Then how about a Donation?
---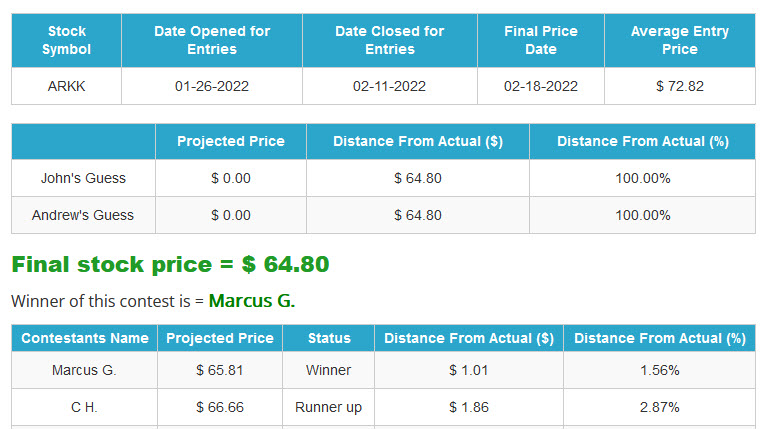 *** NEW INTERACTIVE CHARTS ***
Winners will be getting great stuff like the new DHUnplugged Shirts (Designed by Jimbo) -
PLUS a one-of-a-kind DHUnplugged CTP Winner's certificate..

CLICK HERE FOR MORE CHARTS ON TRADING VIEW
---
UPDATE - NEW ETF - Global X Millennials Thematic ETF Challenge!
The top holdings of Global X Millennials Thematic ETF (MILN) include stocks many investors would expect, such as Facebook, LinkedIn and Amazon, which take advantage of the tech tendencies of millennials. But some names might be more surprising like real estate investment trusts AvalonBay Communities and Equity Residential, and Home Depot, which could benefit from millennials moving out of the home of their parents.
We are creating the DH Old Codger Index Portfolio to compete against this new ETF to see how "old school" stocks do in comparison. Companies in our index will include: (updated names as of 8/29/16)
We have the performance summary running (daily and since inception of 5/6/16) - DHOCI vs. Millennials ETF Battle
---
LIMERICKS
There was once a man from Russia
Who told Ukraine we won't touch ya
But in rolled the tanks
And so much for the pranks
Now it a war with Rooshkie monst'a
JCD Score ()
---
See this week's stock picks HERE
---
Follow John C. Dvorak on Twitter
Follow Andrew Horowitz on Twitter
---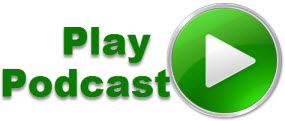 Podcast: Play in new window | Download (Duration: 1:00:40 — 55.8MB)
Subscribe: RSS