Official war updates and plans via Tweet? What is going on?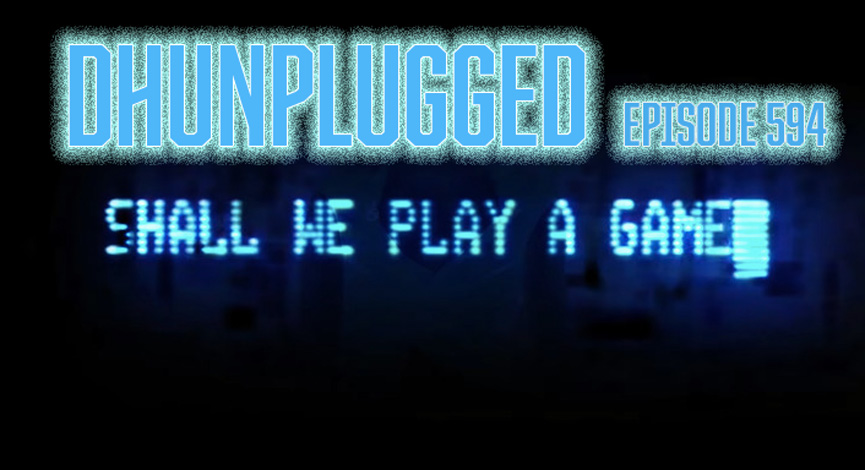 Markets on edge as inflation is out of control – not much the Fed can do at this point.
The best and worst Superbowl ads.
PLUS we are now on Spotify and Amazon Music/Podcasts!
---
Click HERE for Show Notes and Links
DHUnplugged is now streaming live - with listener chat. Click on link on the right sidebar.
---
Love the Show?
Then how about a Donation?
---
Follow John C. Dvorak on Twitter
Follow Andrew Horowitz on Twitter
Warm Up
- Markets on edge - if inflation wasn't a concern, Russian invasion
- Social Media now used for War Games
- Home prices high - rents even higher
- Superbowl ads - which stood out?
- Poor test monkeys - sad

Market Update
- Nasty downside action - sellers are hitting all rallies
- Bullard shakes markets with aggressive comments (0.50 and 1% by July)
--- Then other speakers soften the blow
- PPI hits 1% MoM and 7.9% YoY (margins in question)
- Oil market deflates after big move and Russia concerns
Start with inflation
- Supply chain continues to be concern
- Canada truckers strike is adding to supply squeeze
- On a year-over-year basis, total CPI is up 7.5% -- the highest since February 1982 -- and core CPI is up 6.0% -- the highest since August 1982.
- PPI: On a year-over-year basis, the index for final demand was up 9.7% year-over-year on an unadjusted basis while the index for final demand, less food and energy, was up 8.3% year-over-year on an unadjusted basis.
- Not much signs of abating yet, but still waiting for March when yearly comps will be easier
--- Companies are getting concerned that they may not be able to continue to raise prices - Kellogg, Coca-Cola Say Consumers May Start Rejecting Price Hikes
- Markets concerned - still seem to believe that slow "liftoff" is the way that this will play out.
YIELDS
Space Travel
- Virgin Galactic shares jumped 13% in premarket trade Tuesday, after the company said it is opening a limited opportunity for people to buy future spaceflight reservations on Feb. 16, for a total price of $450,000.
- Stock up 30%

M&A
- Nvidia ARM deal - off
- AMD Xilinx deal - completed
- AMD for Tower Semi - just announced
--- $53/share offer (currently $47)
- Rumor Cisco to buy Splunk
- Lots of cash and elevated stock prices to use as currency for acquisition
Timeline and Social Media
- Friday through Weekend - plenty of Tweets from media about Russia/Ukraine
- - Race to be first causes market instability - who knows what is real
- Monday - more of the same - Troops amassing - markets tank, oil and safety trades up
- Monday afternoon: "Comment from Ukrainian President Zelensky that Russian attack could happen Wednesday was said in sarcasm and not meant to be taken seriously - CNBC"
---- Markets drop hard .... That is what happens when you elect a comedian
- Tuesday ~ 3am - Russia said on Tuesday some of its military units were returning to their bases after exercises near Ukraine, following days of U.S. and British warnings that Moscow might invade its neighbor at any time. (market rallies)
- Much of this played out on Twitter and Facebook - is this how we do war now?
------ Putin moving markets again to benefit his account?
Superbowl ads?
- Best ad/most memorable?
- Worst Ad? (AH - Uber/Salesforce)
- Coinbase ad broke their servers (QR)
--- Coinbase reported "more traffic than we've ever encountered," which meant it needed to "throttle traffic for a few minutes," Chief Product Officer Surojit Chatterjee said in a tweet.
Rental Costs
- Florida's Tampa and Miami metropolitan areas are recording the biggest rent increases in the U.S., with workforce migration driving up the cost of living across the Sun Belt.
- Among the 50 largest metropolitan areas, Tampa ranked No. 1 with a 27% surge in rent in the 12 months through January, according to the Zillow Observed Rent Index. Rents also rose 27% in the Miami area, while they were up 26% in No. 3 Phoenix, the data show.
Lab Monkeys
- Out of 23 monkeys implanted with Elon Musk's Neuralink brain chips at the University of California, Davis, between 2017 and 2020, at least 15 have died.
- The chips were implanted by drilling holes in the primates' skulls. One monkey reportedly developed a skin infection as a result and had to be euthanized. Another was discovered with missing fingers and toes, "possibly from self-mutilation," and also had to be euthanized.
- A third monkey began uncontrollably vomiting after surgery and collapsed three days later due to "exhaustion" and "fatigue." An autopsy revealed it had suffered a brain hemorrhage.
Olympic Update
- Russian figure skater Kamila Valieva has argued that her positive drug test was caused by a mix-up with her grandfather's heart medication, an Olympic official said on Tuesday.
- The 15-year-old's defense was revealed as Beijing braced for an unprecedented Olympic moment - the world's top figure skaters will compete in the evening's single competition with the likelihood they will not receive medals at the Winter Games.
LOVE Lost
- Alongside other forms of cybercrime, romance scams have been on the rise since the onset of the COVID-19 pandemic and have cost Americans more than US$1 billion in 2021 alone, the FBI said in a press release ahead of Valentine's Day.
- Perpetrators mainly target women over 40 who are widowed, divorced, elderly or disabled. "The victim just wants connection and companionship. The bad guy generally wants cold hard cash," the FBI warned.
Clever Timing
- Warren Buffett's Berkshire Hathaway purchased about $1 billion worth of shares in Activision Blizzard in the fourth quarter, according to a regulatory filing, jumping in before Microsoft agreed to buy the video game publisher for $68.7 billion.
- Mid-January - Microsft announce intention to aquire with a big premium...
- Nice time?
Trump Accounting
- The accounting firm Mazars has fired the Trump Organization as a client after saying that a decade's worth of statements of ex-President Donald Trump's financial condition "should no longer be relied upon," the New York Attorney General's office revealed in a court filing.
Peloton Update
- Stock in the toilet
- Peloton held a virtual all-hands meeting Wednesday that was meant to introduce its new CEO, Barry McCarthy.
- Instead, a conversation between McCarthy and former CEO John Foley was abruptly cut short, according to three people familiar with the details of the meeting.
- Current and former employees started firing off angry comments about this week's announced job cuts and accusations of mismanagement in the chat function, messages obtained by CNBC show.
- Somehow management allowed ex-employees to enter the meeting
Facebook Update
- Facebook's price has fallen so much that it is now worth less than Nvidia
- Not too long ago, Facebook was one of the 5 top most valuable companies
- Now in the 8th spot overall.
Crypto Segment
- Freedom Truckers in Canada are receiving an increasing amount of their donations in Bitcoin after GoFundMe removed the donation campaign for protest group "Freedom Convoy".
- The U.S Treasury reassured six concerned senators that it won't consider miners, stakers or coders to be brokers.
- Crypto exchange company Binance is making a $200 billion investment in publisher Forbes.
- McDonald's has filed for trademarks for a virtual restaurant that will deliver food online in the metaverse.
Cruise Ships
- Would you? What would it take?
- CDC lowers cruise ship COVID-19 THN from Level 4 (very high) to Level 3 (high)
---
420 Stocks ...

Stocks to watch: CGC, STZ, TLRY, CRON, MJ, NBEV
---
Love the Show?
Then how about a Donation?
---
*** NEW INTERACTIVE CHARTS ***
Winners will be getting great stuff like the new DHUnplugged Shirts (Designed by Jimbo) -
PLUS a one-of-a-kind DHUnplugged CTP Winner's certificate..

CLICK HERE FOR MORE CHARTS ON TRADING VIEW
---
UPDATE - NEW ETF - Global X Millennials Thematic ETF Challenge!
The top holdings of Global X Millennials Thematic ETF (MILN) include stocks many investors would expect, such as Facebook, LinkedIn and Amazon, which take advantage of the tech tendencies of millennials. But some names might be more surprising like real estate investment trusts AvalonBay Communities and Equity Residential, and Home Depot, which could benefit from millennials moving out of the home of their parents.
We are creating the DH Old Codger Index Portfolio to compete against this new ETF to see how "old school" stocks do in comparison. Companies in our index will include: (updated names as of 8/29/16)
We have the performance summary running (daily and since inception of 5/6/16) - DHOCI vs. Millennials ETF Battle
---
Side Bar
- Michael Avenatti - convicted of stealing money/fraud of Stormy Daniels?
- How stupid is this guy?
- - Why would he try to
--- And this: Daniels, who is producing a documentary-style TV show on ghost hunting called "Spooky Babes," testified that she believed she could speak with the dead.
LIMERICKS
JCD Score ()
---
See this week's stock picks HERE
---
Follow John C. Dvorak on Twitter
Follow Andrew Horowitz on Twitter
---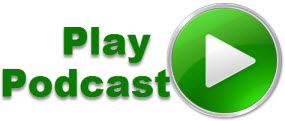 Podcast: Play in new window | Download (Duration: 59:27 — 54.7MB)
Subscribe: RSS