End of the month rally helps to revive buying interest.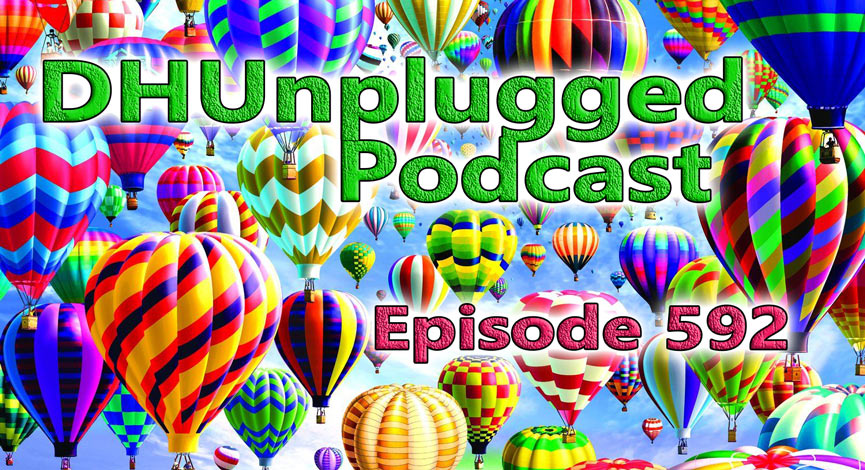 Looking forward to the January employment report – could be marketing moving min a big way.
PLUS we are now on Spotify and Amazon Music/Podcasts!
---
Click HERE for Show Notes and Links
DHUnplugged is now streaming live - with listener chat. Click on link on the right sidebar.
---
Love the Show?
Then how about a Donation?
---
Follow John C. Dvorak on Twitter
Follow Andrew Horowitz on Twitter
Warm Up
- Fed talks, people listen and then go nuts
- Awaiting the jobs report end of week (Expectations for $125k add and 3.9 rate)
---- Jobs number spread shows that some calling for a loss of jobs this time around
- End of month buyers stepping in - one of the best days in a while for markets on Friday
- Fed officials floating trial balloons left and right
Market Update
- And just like that..... Friday fakeout turnaround
- Quite the oversold squeeze Friday with an EOM follow through on Monday (KRI, Spearman, McClellan)
- Facebook, Google, Amazon coming up
- HUGE level of put options bought by retail over the past week - a sign of capitulation
- VIX running near 25 (Down from 38)
- Crude oil - Heading to break $100 (everyone on TV/Radio etc now on the >$100 side)
FOLLOW UP - LAST WEEK
PREDICTION (FWIW)
- Oversold condition remains ahead of Fed (plus decent numbers from Logi, MSFT and TXN)
- Potential for a significant short squeeze ahead of Fed (Squeeze did not occur ahead of Fed)
- If Fed tamps down hawkish talk, could leg higher from there (First move up - not as hawkish, then drop until oversold squuezr Friday/Monday)
Tesla News
- Based on a review of the source code by hacker @greentheonly, the automaker recently added "seat abuse" metrics.
- According to green, if you move the seat too much messages will pop up on the display like "Excessive use of seat track motor detected," and "Seat track motor unavailable due to excessive use."
- Green did not say what the thresholds were to receive these messages, but it looks like if you ignore them, Tesla will even go so far as to disable the controls and put you seat adjustment jail with the message "Wait 5 minutes to adjust the seat position again."
Spotify
- They are removing their music (and having their music removed) as a protest to that bad man Joe Rogan
- Joe Rogan did seem to come out with a softening, saying he will bring on more balanced guests
- Spotify seems to have hose Rogan over Neil Young
- Joni Mitchell also says to have pulled music from Spotify
- Will this become a focus point for "sides" on the vaccine/mask/COVID front?
RobinHood (Rob from the rich and poor)
- Still losing money - $426 million loss
- Stock sinks to all-time low
- Talk of TV - Maybe buyout candidate
- Kathy Wood buys again to expand position
- Stock up 9% Monday as risk-on
Apple Earnings
- Good news, helped to stabilize markets a bit
- Apple Inc shares rose over 4% on Friday after the iPhone maker reported blockbuster results and teased its metaverse ambitions
- $125 billion sales in the quarter
- Cook says that supply chain issues were not so bad for them
- Company outlook was good as well
Google
- Google's cloud division has formed a group to build business around blockchain applications, following efforts to grow in retail, health care, and other industries.
- Apply !
- Earnings - Alphabet prelim Q4 $30.69 vs $27.35 S&P Capital IQ Consensus Estimate; revs $75.33 bln vs $71.81 bln S&P Capital IQ Consensus Estimate
- 20/1 stock split
- JUST SHY OF ATH - (after all of that....!)
AMD, UPS, XLNX
- Executes well, stocks moving nicely (We own all of these and very happy today with results)
Paypal
- Reports Q4 (Dec) earnings of $1.11 per share, excluding non-recurring items, $0.01 worse than the S&P Capital IQ Consensus of $1.12; revenues rose 13.1% year/year to $6.92 bln vs the $6.89 bln S&P Capital IQ Consensus.
- Co issues downside guidance for Q1, sees EPS of approx $0.87, excluding non-recurring items, vs. $1.16 S&P Capital IQ Consensus; sees Q1 revs of +6% yr/yr or approx $6.395 bln vs. $6.73 bln S&P Capital IQ Consensus.
- Co issues downside guidance for FY22, sees EPS of approx $4.60 to $4.75, excluding non-recurring items, vs. $5.26 S&P Capital IQ Consensus; sees FY22 revs of +15-17% yr/yr or approx $29.177 bln to $29.684 bln vs. $30.03 bln S&P Capital IQ Consensus.
Starbucks
- Starbucks misses by $0.08, beats on revs; Q1 comps +13%, N. Am. +18%
- International seems to be a drag (along with high price of coffee)
- Stock down 3%
Commodities
-  Crude Oil
 Citrix M&A
- Elliott Management Corp and Vista Equity Partners are close to buying Citrix Systems Inc in a deal that values the U.S. cloud computing company at about $13 billion, according to a person familiar with the matter.
- All cash deal
- Deal values CTXS shares at ~ $105 (Shares dropped to $101 from $105 on this news)
- Undervalued? Poor execution, allowed Zoom to trample them during pandemic
Fed Balloons
- Fed Kansas City President Esther George (voting FOMC member) believes Fed could be less aggressive on rate hikes in favor of balance sheet reduction, according to Bloomberg 
- Rafael Bostic - over the weekend suggesting 50 bps hike could be possible
Testing USA and Asia
- North Korea confirmed on Monday it had tested a Hwasong-12 intermediate-range ballistic missile (IRBM) on Sunday, according to state news agency KCNA, the first time a nuclear-capable missile of that size has been launched since 2017.
- On Sunday South Korean President Moon Jae-in said the launch takes North Korea a step closer to fully scrapping a self-imposed moratorium on testing its longest-range intercontinental ballistic missiles (ICBMs). (IDLE THREATS)
Drugs - Prices
- Drugmakers raised list prices by an average of 6.6% in the first few weeks of this year on cancer, diabetes and other prescription medicines, sticking with more moderate increases while lawmakers scrutinize pricing practices.
- In all, about 150 drugmakers raised prices on 866 products in the U.S. through Jan. 20, according to an analysis from Rx Savings Solutions, which sells software to help employers and health plans choose the least-expensive medicines.
Coin Segment
- Dave Ackerman
--Anyone looking for a tech job? Moving required.... Vladimir Putin stated that Russia has "certain competitive advantages" when it comes to mining bitcoin including a surplus in electricity and well trained personnel.  Russian miners currently account for over 10% of the network's computing power.
--Gucci plans to drop 10 "SuperGucci" NFTs which will include a handmade ceramic sculpture from Italy in collaboration with cult toy brand Superplastic.
-- Wharton accepts crypto payments for its new six week, $3,800 tuition blockchain and digital assets program.
 OffBeat
- Goldfish are capable of navigating on land, Israeli researchers have found, after training fish to drive.
- The team at Ben-Gurion University developed an FOV - a fish-operated vehicle. The robotic car is fitted with lidar, a remote sensing technology that uses pulsed laser light to collect data on the vehicle's ground location and the fish's whereabouts inside a mounted water tank.
- A computer, camera, electric motors and omni-wheels give the fish control of the vehicle.
- "Surprisingly, it doesn't take the fish a long time to learn how to drive the vehicle. They're confused at first. They don't know what's going on but they're very quick to realise that there is a correlation between their movement and the movement of the machine that they're in," said researcher Shachar Givon.
WTF
- A Japanese professor has developed a prototype lickable TV screen that can imitate food flavours, another step towards creating a multi-sensory viewing experience.
- The device, called Taste the TV (TTTV), uses a carousel of 10 flavour canisters that spray in combination to create the taste of a particular food. The flavour sample then rolls on hygienic film over a flat TV screen for the viewer to try.
- What  happened to smell-o-vision?
Italy Sewers
- Italy will use the nation's sewage to predict future coronavirus spreads and to alert authorities to rising cases and new variants before they appear in testing and hospitals, a senior official said, announcing a project to be launched in coming months.
- The tool will provide an early warning for future waves of infection and detect the presence and incidence of different variants, the co-head of wastewater monitoring at the National Health Institute (ISS), Giuseppina La Rosa, told Reuters this week.
- NOTHING is sacred
---
420 Stocks ...

Stocks to watch: CGC, STZ, TLRY, CRON, MJ, NBEV
---
Love the Show?
Then how about a Donation?
---
*** NEW INTERACTIVE CHARTS ***
Winners will be getting great stuff like the new DHUnplugged Shirts (Designed by Jimbo) -
PLUS a one-of-a-kind DHUnplugged CTP Winner's certificate..

CLICK HERE FOR MORE CHARTS ON TRADING VIEW
---
UPDATE - NEW ETF - Global X Millennials Thematic ETF Challenge!
The top holdings of Global X Millennials Thematic ETF (MILN) include stocks many investors would expect, such as Facebook, LinkedIn and Amazon, which take advantage of the tech tendencies of millennials. But some names might be more surprising like real estate investment trusts AvalonBay Communities and Equity Residential, and Home Depot, which could benefit from millennials moving out of the home of their parents.
We are creating the DH Old Codger Index Portfolio to compete against this new ETF to see how "old school" stocks do in comparison. Companies in our index will include: (updated names as of 8/29/16)
We have the performance summary running (daily and since inception of 5/6/16) - DHOCI vs. Millennials ETF Battle
---
LIMERICKS
JCD Score ()
---
See this week's stock picks HERE
---
Follow John C. Dvorak on Twitter
Follow Andrew Horowitz on Twitter
---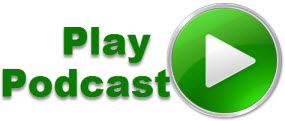 Podcast: Play in new window | Download (Duration: 1:03:03 — 58.0MB)
Subscribe: RSS