Markets got as oversold as they are going to get. While the trend has also changed, there are some signs that the flush selling may be over.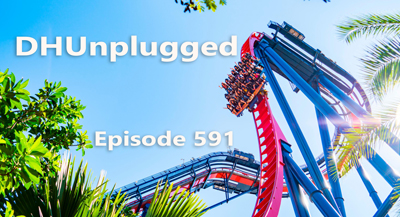 War, Fed, Inflation, Valuations, Pandemic – What else should we throw at the market this week?
PLUS we are now on Spotify and Amazon Music/Podcasts!
---
Click HERE for Show Notes and Links
DHUnplugged is now streaming live - with listener chat. Click on link on the right sidebar.
---
Love the Show?
Then how about a Donation?
---
Follow John C. Dvorak on Twitter
Follow Andrew Horowitz on Twitter
Warm Up
- Back from a 2-week hiatus (Network renewed us indefinitely)
- Lots of "experts"out there... 4, 3, 8, 2 rate hike expectations.....
- War seriously? Can't we let the pandemic end first?
- Bidens approval rating? We have some interesting datapoints
- Taking the #2 Place for the Chili Cookoff this weekend! - AH entered a Chili Cookoff - 18 contestants
- Its a great night for a whisky tasting.....

Market Update
- Nothing good to say - just horrible action - could be the worst I seen in years... All out blood bath of selling.
- Bad News = Bad News, Good News = Bad News
- Year-to-date Index Performance: Nasdaq -16%, S&P 500 -11.3%, Dow -8.7%... Pretty staggering, especially considering we're still in January.
- WE ARE IN A CORRECTION
- ***** - Researched this Monday at 12PM- markets were on lows and sinking....: Indicators showing massive oversold for markets - 10/1 advancers to declines on Monday, VIX >38,  McClellan -384, Spearman -87 (-96), SP500: 326 Below 200 DMA, 178 Above. SP500 RSI 20.25 (Below 30 is oversold), SPY > 4 ST Devs Below 50 DMA (Rode 3 STD in March 2020 on way down)
- One of the fasted 10% declines to start a year ever
**** Monday - one of the most incredible candle days ever - obliteration, then squeeze to green - a 5.2% reversal in the NASDAQ - 1,000 points for the DJIA - Small Caps up 2.5%
----- Tuesday the selling kicks up in the morning again. (looks like weak hands are playing with the shorts as still oversold levels)
PREDICTION (FWIW)
- Oversold condition remains ahead of Fed (plus decent numbers from Logi, MSFT and TXN)
- Potential for a significant short squeeze ahead of Fed
- If Fed tamps down hawkish talk, could leg higher from there
Bad News = Horrible, Good News = Bad News
- War? Seriously? Aren't we beyond this already?
- Fed in Play? Goldman says up to 5 hikes - seems far fetched....
- - Wednesday is FOMC Rate Decision
- - Earnings this week - Intel, Microsoft, Tesla (plus others)
- Russia hints at prohibiting anything crypro - rough weekend for coins
IMF - More Bad News
- IMF says global growth is expected to moderate from 5.9 in 2021 to 4.4 percent in 2022—half a percentage point lower for 2022 than in the October World Economic Outlook  
Updates from the 1/24/2022 Crazy Day
- From Low to Close % change:
- QQQ 5.7%, ARKK 13%, XBI 8%, SHOP 20%, ROKU 13%, RBLX 16%, ASAN 19%, PTOn 15% and the list goes on - like a mini flash crash
- TODAY!!!!!!!!!! Just about the same range for the DJIA (1,000 points) - Question - is the selling done?
Carnage!
- % Below High... $PYPL: -50% $TWTR: -58% $BABA: -63% $SQ: -63% $SNAP: -65% $PINS: -68% $ROKU: -70% $PENN: -71% $CRSP: -72% $DKNG: -75% $ZM: -75% $Z: -75% $TDOC: -76% $BYND: -76% $CHGG: -77% $PTON: -84% $STNE: -85% $LMND: -86% $SFIX: -86% $SPCE: -87% $CLOV: -90% - Nasdaq 100: -16%
Other Market Moving Items
- Netfilx Earnings - - Decent numbers overall, outlook very soft (Netflix often provides weak outlook)
--- Stock down 24%!!!!!!!!! DOWN 48% from November high and now actually shows really good ratios. (Cheap???)
Peloton
- Peloton on Thursday reported preliminary quarterly results and said the number of connected fitness subscribers will fall short of expectations.
- The company put out its release after CNBC reported that Peloton is temporarily halting production of its connected bikes and treadmills and looking for ways to control costs.
- - All of this after they did  that boneheaded price hike last week that we discussed as one of the stupidest moves in history.
----- Stock down 24% on the news...
---- Company then says that they halting production (leaked memo)
-------- Earnings concern coming from competition and price comparatives (then why hike prices?????)
------- Fire management as they seem really dumb
Micky D's
- McDonald's is expanding its test of the plant-based McPlant burger, created as part of its partnership with Beyond Meat.
- Starting Feb. 14, the fast-food giant will roll out the burger at roughly 600 locations in the San Francisco Bay and Dallas-Fort Worth areas to learn more about consumer demand for the potential menu item.
- WHY???
Kohl's
- Confirmed that it received letters expressing interest in acquiring co.
- Co's board will determine the course of action that it believes is in the best interest of co and its shareholders;
- They do not intend to issue further public comments on the matter.
- A report from WSJ suggested that the takeover bids for co could amount to approx. $64-65/share.
Microsoft Earnings
- Beats on top and bottom - but not as big of a beat as in past few quarters
-  Stock tumbles 5%, after hour futures get slammed
- 5:30PM conference call - upside guidance
- Guidance revenue of $48.50-49.30 bln vs CapitalIQ consensus of $48.20 bln.
----- Stock turns up $20 on this and futures scream higher (200 pt on DJIA and approx 250 pts on NAZ from A/H lows
Commodities
- More crazy moves - Nickel
Biden Approval Rating - Year 1
AMAZON - HUH?
- Amazon is opening a clothing store in the physical world.
- The first Amazon Style store, located in the Los Angeles suburb of Glendale, Calif., will open its doors later this year, the company announced Thursday.
- The store will feature women's and men's apparel, shoes, and accessories from a mix of well-known and emerging brands, with prices catering to a wide range of shoppers.
- Shoppers will rely heavily on their smartphone in order to browse the store.
- In the fitting rooms, Amazon has added touchscreen displays, which shoppers can use to rate items or request different styles or sizes to be delivered to their fitting room.
 Coin Segment
- Dave Ackerman who provides some of the coin news: "Bitcoin price fell sharply over the weekend so you should BUY THE FREAKIN' DIP!!!!!!!"
- History This Month - Bitcoin history was made in January of 2011 when three people each bought 4 Bitcoin at a rate of $100 trillion Zimbabwean dollars, the largest ever single numeric value traded for Bitcoin.
- Problems with the Solanoa coin/network caused all sort of problems for many holders/users
- Crypto crash over weekend erases more than $1 trillion (not uncorrelated and not inflation protection and not a good store of value)
- Perhaps why drop? - The Federal Reserve Bank dropped a new central bank digital currency white paper last week, hinting that a CBDC could compete with "private digital money".
- Microstrategy's Michael Saylor at it again - Huge Bitcoin holdings on company's books. Just tried to play with accounting and use bitcoin impairment charges in the non-GAAP measures. Stock down 24% last week and 60% from high (nice strategy brah!)
- Last week - Russia's central bank on Thursday proposed banning the use and mining of cryptocurrencies on Russian territory, citing threats to financial stability, citizens' well-being and its monetary policy sovereignty.
More Coin
- Los Angeles Rams wide receiver Odell Beckham Jr. made headlines last November when he announced he would be converting his 2021 salary into bitcoin
- PROBLEM - November 12th he did the conversion and now the price is down 45%.
- After tax, federal and state, and loss, the salary is worth $35,000 (approx)
- HERE IS THE QUESTION - Why are the Crytro Bros always bragging that this athlete or actor/star chose to take their salary in bitcoin - WHAT ????? Notoriously athletes and actors are the worst with investments and money....
Angels' Envy Rye - Tasting
- Thanks to Hans, Franny, Dodge, Aaron, Maui, others for helping us out with kind donations for this event and the show...
---
420 Stocks ...

Stocks to watch: CGC, STZ, TLRY, CRON, MJ, NBEV
---
Love the Show?
Then how about a Donation?
---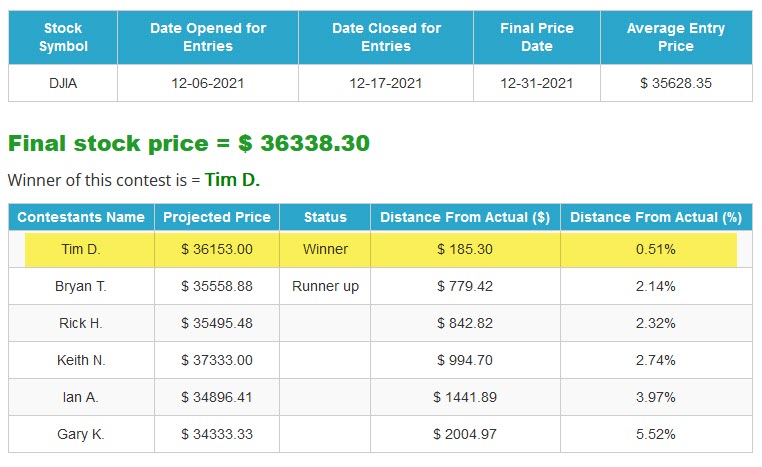 *** NEW INTERACTIVE CHARTS ***
Winners will be getting great stuff like the new DHUnplugged Shirts (Designed by Jimbo) -
PLUS a one-of-a-kind DHUnplugged CTP Winner's certificate..

CLICK HERE FOR MORE CHARTS ON TRADING VIEW
---
UPDATE - NEW ETF - Global X Millennials Thematic ETF Challenge!
The top holdings of Global X Millennials Thematic ETF (MILN) include stocks many investors would expect, such as Facebook, LinkedIn and Amazon, which take advantage of the tech tendencies of millennials. But some names might be more surprising like real estate investment trusts AvalonBay Communities and Equity Residential, and Home Depot, which could benefit from millennials moving out of the home of their parents.
We are creating the DH Old Codger Index Portfolio to compete against this new ETF to see how "old school" stocks do in comparison. Companies in our index will include: (updated names as of 8/29/16)
We have the performance summary running (daily and since inception of 5/6/16) - DHOCI vs. Millennials ETF Battle
---
LIMERICKS
JCD Score ()
---
See this week's stock picks HERE
---
Follow John C. Dvorak on Twitter
Follow Andrew Horowitz on Twitter
---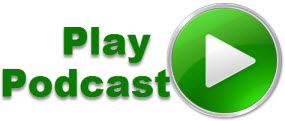 Podcast: Play in new window | Download (Duration: 1:03:22 — 58.3MB)
Subscribe: RSS