Markets starting the 2022 year off with a thud. Perhaps we better get back to the show in order to help prop up stocks…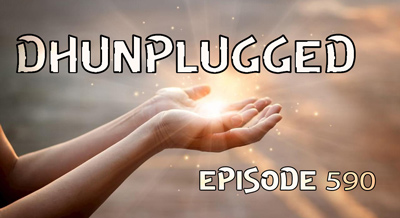 Some EV news to note.
Interesting stats on the markets that need to be discussed and the winner of the 2021 CTP Cup is announced.
PLUS we are now on Spotify and Amazon Music/Podcasts!
---
Click HERE for Show Notes and Links
DHUnplugged is now streaming live - with listener chat. Click on link on the right sidebar.
---
Love the Show?
Then how about a Donation?
---
Follow John C. Dvorak on Twitter
Follow Andrew Horowitz on Twitter
Warm Up
- Back from a 2-week hiatus (Network renewed us indefinitely)
- - Our absence coincided with market meltdown - we are back to help prop things up and save the day!
- Back to Back Best Of Shows - good stuff
- Inflation - Could communication policy do the trick?
- War talk - Russia fluffing feathers, North Korea shooting off rockets - Biden looks weak
- Vaccine companies on the downtrend....
- Announcing the Winner of the 2021 CTP Cup!
- One big tech merger deal to discuss....
- Coming this weekend - AH entered a Chili Cookoff

Market Update
- NASDAQ taking a beating - Worst day of 2022 - DOWN 2.6%
- Value pouncing growth - but earnings season just beginning
- International - EEM up in 2022 as US Stocks down (Leading us out?)
- Energy leading with a 16% gain in 2022 (Anyone say reversion to the mean?)
- High-Value, Low (or no) earnings tech slammed - really ugly so far 10-40% YTD
- Yields, hovering within the channel
- Bargain hunting time? (Biotech, cloud, ARKK stocks?)
Starting off With (a bad) Economic Scorecard
Things to Ponder
- NASDAQ down ~ 9.5++% from November High
- More than 36% of the stocks in the index are down at least 50% from their 52-week highs
- Since 1972, there's only been 39 days when the Nasdaq has held within 10% of its highs while more than 35% of its members were down more than 50% from their peaks, data from Ned Davis show.
- And until December 2021, all of them occurred in 1998 and 1999, during the height of the Internet bubble.
- Earnings to the rescue?
Can We Talk ARKK?
- Cathy Woods trying to assure investors that 5 year hold is what is required
- Wrote about 40% annual return expected over the next several years
- Down 5% last week, -18%+ YTD and -45% 1 Year, -55%+ from high
- Was it all just a broken clock?
Earnings
- Goldman Sachs disappointing - stock down 8% on the news
- Big week for Financials - then the tech sector needs to prove a few things
- Assumptions are for a 22% growth in EPS for this quarter (YoY)
Valuations
- Russell 2000 Trading at 24.8 (Down from 50X at high
- S&P 500 Forward 21 (Down from 24)
- CAPE ratio 39.6 (Highest since 2000)
- Meltdown seems to be providing L/T opps for some names.
Inflation-Gate
- Consumer prices rose faster in 2021 than they had in any 12-month period since 1982, according to December numbers released last Wednesday that showed the inflationary surge continued at the end of the year.
- The Consumer Price Index rose 0.5% in December and 7% for the full year.
- Even excluding volatile energy and food, those numbers were 0.6% and 5.5%.
- PPI also at decade high numbers...
- POSSIBLE THAT WE ARE PEAKING? (1.88% on 10-Yr today)
War??
- White House Press Secretary Jen Psaki says ""This is an extremely dangerous situation. We're now at a stage where Russia could at any point launch an attack in Ukraine," it's Putin's choice whether to suffer economic consequences"
- How involved will we get?
M&A
- Microsoft is acquiring Activision, the troubled publisher of Call of Duty, World of Warcraft, and Diablo.
- The deal will value Activision at $68.7 billion, far in excess of the $26 billion Microsoft paid to acquire LinkedIn in 2016.
- It's Microsoft's biggest push into gaming, and the company says it will be the "third-largest gaming company by revenue, behind Tencent and Sony" once the deal closes.
- NOTE!!!!!!!!!! ********  ATVI trading around $82 and this is an all-cash deal for $95/share....
China Wildcard
- Zero-Covid policy - Olympics - strict
- Cities Closing / lockdowns
- Ports closing
- ??? Supply Chain fiasco Part 2?
More China
- China's central bank on Monday cut the borrowing costs of its medium-term loans for the first time since April 2020, defying market expectations, to cushion any economic slowdown.
- The People's Bank of China (PBOC) said it was lowering the interest rate on 700 billion yuan ($110.19 billion) worth of one-year medium-term lending facility (MLF) loans to some financial institutions by 10 basis points to 2.85% from 2.95% in previous operations.
- Most analysts predicted NO change
- China worried about something?
Even More China
- China's economy rebounded in 2021 with its best growth in a decade, helped by robust exports, but there are signs that momentum is slowing on weakening consumption and a property downturn, pointing to the need for more policy support.
- Growth in the fourth quarter hit a one-and-a-half-year low, government data showed on Monday shortly after the central bank moved to prop up the economy with a cut to a key lending rate for the first time since early 2020.
- Property sector in China still cooling - quickly. Bug problem right now.
EV NEWS
- Electric vehicles will soon have "bidirectional" or two-way batteries that can turn cars into useful sources of power for your home, worksite or even another car.
- Oil giant BP claims the use of its BP pulse electric vehicle chargers is "on the cusp" of being more profitable for the company than filling up an internal combustion-powered car with gas. Once that happens, it could mark a major turning point for EVs and "big oil".
Tale of Two Price Hikes
1: Peloton is about to begin effectively charging customers more for its original Bike and Tread products, citing rising inflation and heightened supply chain costs.
- Beginning Jan. 31, the company will be asking customers to pay an additional $250 for delivery and setup for its Bike, and an additional $350 for its Tread, according to a banner on its website. That will bring the costs for those products up to $1,745 and $2,845, respectively.
- Previously, Peloton said that the $250 and $350 fees for delivery and assembly were included in the total price of the Bike and Tread.
2: Netflix Inc has raised its monthly subscription price by $1 to $2 per month in the United States depending on the plan, the company said on Friday, to help pay for new programming to compete in the crowded streaming TV market.
- The standard plan, which allows for two simultaneous streams, now costs $15.49 per month, up from $13.99, in the United States.
Peloton is going to kill business with this type of hike - on front-end. Management could have opted to increase the cost of the subscription for the workout classes. Clearly shows difference in management and pricing power between two companies.
More Peleton
- Peloton is working with management consulting group McKinsey & Co. to review its cost structure and potentially eliminate some jobs, CNBC has learned.
- Potentially closing stores as well
- Lessons here?
Bourbon Worries or Scam?
- After conducting a study to find just how quickly American white oaks could decline, scientists found that the change would begin within the next 10 years. 75% of the white oaks on the 100 million acres of U.S. forests are already mature. Furthermore, the study found that 60% of the land had no white oak seedlings, while 87% had no young white oak trees
- Without new trees to make barrels for future batches of bourbon, the spirit cannot be aged into the drink you know and love. That's why some distilleries, like Sazerac, Beam Suntory, and Brown-Forman, are supporting the White Oak Initiative. These distilleries have set a goal to have at least 50% of the wood they use to make barrels sourced from "sustainably managed forests by 2035,"
- ???? Scam to just get bourbon prices up even higher?
Meanwhile
- Whiskey scams continue to abound, empty bottles are selling for hundreds of dollars on sites such as eBay to counterfeiters who fill the empties with cheap liquor and sell them for thousands of dollars.
- Empty bottles of premium brands of whiskey such as Pappy Van Winkle, Old Fitzgerald and Macallan are selling for hundreds of dollars on sites such as eBay, according to a report from the New York Times.
- These bottles are being snatched up for as much as $380 by counterfeiters who fill the bottles with cheap booze and resell the bottles for "way over $2,000,"
Crypto Segment (Dave Ackman)
- January 3rd marked the 13th anniversary of the first transaction ever recorded on the Bitcoin network. Inscribed in the Genesis Block was the message "The Times 03/Jan/2009 Chancellor on brink of second bailout for banks".
- A recent survey found that although 90% of household financial decisions are made by women, 86% of the community engaged in Bitcoin are men.
- Bitcoin began the new year with its highest level of security ever as hashrate soared to a record of 203.5 exhashes per second.
--- Electric usage up big too
- Binance exchange CEO Changpeng Zhao ranks 11th among Bloomberg's richest people with a net worth of $96 billion despite the news organization's exclusion of his crypto holdings.
-  Ozzy Osbourne has created a collection of 9,666 NFT CryptoBats with a unique feature which when activated will allow it to "bite" and mutate with another NFT in the wallet, combining the attributes of the two items.
---
420 Stocks ...

Stocks to watch: CGC, STZ, TLRY, CRON, MJ, NBEV
---
Love the Show?
Then how about a Donation?
---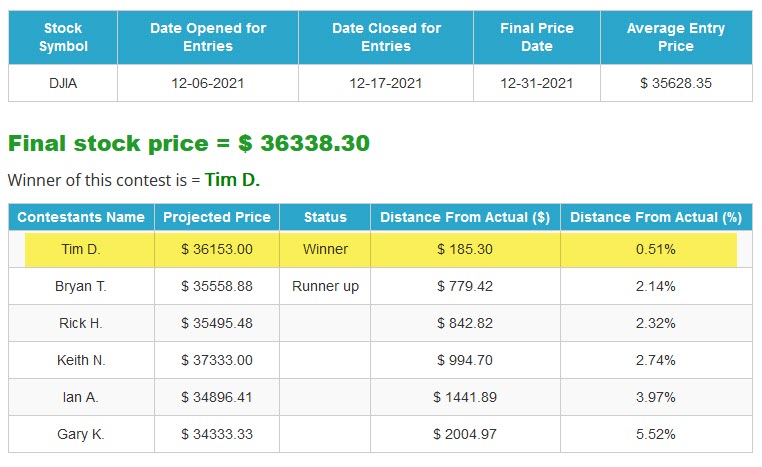 *** NEW INTERACTIVE CHARTS ***
Winners will be getting great stuff like the new DHUnplugged Shirts (Designed by Jimbo) -
PLUS a one-of-a-kind DHUnplugged CTP Winner's certificate..

CLICK HERE FOR MORE CHARTS ON TRADING VIEW
---
UPDATE - NEW ETF - Global X Millennials Thematic ETF Challenge!
The top holdings of Global X Millennials Thematic ETF (MILN) include stocks many investors would expect, such as Facebook, LinkedIn and Amazon, which take advantage of the tech tendencies of millennials. But some names might be more surprising like real estate investment trusts AvalonBay Communities and Equity Residential, and Home Depot, which could benefit from millennials moving out of the home of their parents.
We are creating the DH Old Codger Index Portfolio to compete against this new ETF to see how "old school" stocks do in comparison. Companies in our index will include: (updated names as of 8/29/16)
We have the performance summary running (daily and since inception of 5/6/16) - DHOCI vs. Millennials ETF Battle
---
LIMERICKS
JCD Score ()
---
See this week's stock picks HERE
---
Follow John C. Dvorak on Twitter
Follow Andrew Horowitz on Twitter
---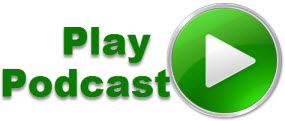 Podcast: Play in new window | Download (Duration: 1:00:37 — 55.8MB)
Subscribe: RSS