End of year wrap-up. Looking at some of the important issues that will shape 2022 and beyond.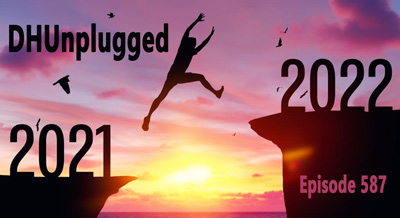 An update on how the world will live with the pandemic.
A recession warning – but we have questions.
Year-end limericks!
PLUS we are now on Spotify and Amazon Music/Podcasts!
---
Click HERE for Show Notes and Links
DHUnplugged is now streaming live - with listener chat. Click on link on the right sidebar.
---
Love the Show?
Then how about a Donation?
---
Follow John C. Dvorak on Twitter
Follow Andrew Horowitz on Twitter
Warm Up
- Last week of the year - light volume and plenty of action
- Airlines battling the pandemic again
- Santa Tracking Call with the President
- A recession warning
- End of Year Wrap Up
- AND - a couple of year--end limericks

Market Update
- New Highs - another "V" recovery for major exchanges
- Used Car market may be heading for trouble
- Full Week - Market Is Open for Biz
- Little can be said about this week's market moves - End of year
- DIA and QQQ not a record - SPY is - +27% 2021!
Any New Years' resolutions?
- Commitment vs Resolutions....
Used Cars
- Used car prices have spiked for months because of low new car inventories, itself because of the chip shortage that has gripped the industry.
- This is not news, though the accounting firm KPMG said in a new report that prices have gotten so far out of whack that negative equity is now an issue, and likely will be in the future, too.
- Basically, if you took out a loan to buy a used car in the past year or so, you might owe more than your car is worth.
Flight Cancellations
- U.S. airlines canceled more than 900 flights on Saturday, the second straight day of massive cancellations as surging COVID-19 infections have sidelined some pilots and other crew members, upending plans for tens of thousands of holiday travelers over the Christmas weekend.
- A total of 937 Christmas Day flights, including domestic flights and those into or out of the country, were canceled, up from 690 on Christmas Eve, according to a running tally on flight-tracking website FlightAware.com. Nearly 1,500 flights were delayed.
- Cruise ships a mess again - rejected from some ports
Wait - there is more - CES!
- Microsoft became the latest big tech company to drop out of next month's Consumer Electronics Show (CES) physically because of worries about the spreading Omicron coronavirus variant, the Verge on Friday.
- Microsoft joins other firms including General Motors Co and Alphabet Inc's Google that will not attend CES in person in Las Vegas in early January due to rising COVID-19 infections sparked by the fast-spreading Omicron variant.
Turkey - Hot Mess
- The Turkish lira fell below 11.0 against the dollar on Monday, trimming its more than 50% gains last week supported by billions of dollars of state-backed market interventions and a government move to cover FX losses on certain deposits.
- President Tayyip Erdogan unveiled late on that day a scheme under which the Treasury and central bank would reimburse losses on converted lira deposits against foreign currencies, sparking the currency's biggest intraday rally.
- Turks did not sell dollars on Monday and Tuesday last week, according to official data that suggested they had played little role in the gains. State interventions, meanwhile, cost the central bank more than $8 billion this week
Santa Tracking Gone Bad
-President Biden and his wife Jill Biden were taking calls into the North American Aerospace Defense Command Santa Tracker, which follows the progress of Santa's reindeer-guided sleigh for millions of children.
- At the end of one call, a parent who gave his name as Jared said, "Merry Christmas and Let's go Brandon."
- "Let's go Brandon, I agree," a relaxed Biden responded.
Scam
- More than 180 Hertz customers are suing the car rental company in bankruptcy court, seeking damages of just under $529.7 million. Most of these customers were stopped by police, and sometimes arrested, for driving Hertz cars that they had legally rented.
- According to their filings, for years Hertz has falsely reported that its cars were stolen as part of its regular business practice.
- Late, wrong drop off points, simple errors - use police to locate for them
Market Cap Growth
Coin Time - Curated by Dave Ackerman
- The market for stablecoins grew from $29 billion to over $140 billion this year, driven mostly by DeFi and derivatives.
- Big altcoin winners of 2021 include DeFi platform Lido whose market cap increased from $12.3 million to $6 billion, ETH killer Solana with a coin price increase of nearly 10,000% on the year, and meme coin Shiba Inu with a 42,000,000% increase since it was created in August 2020.
- 2021 saw an influx of many high profile personalities into the crypto scene including Snoop Dogg, Nayib Bukele, Elon Musk, Naomi Osaka, Lionel Messi, Mark Zuckerberg, Kim Kardashian, Soulja Boy, Paris Hilton, and Magnus Carlsen.
Other Coinage
- Still think that there could be some regulation coming in 2022
- What will be with the Meta coins (SAND, MANA other?)
Tesla
- Chinese citizens lashed out online against billionaire Tesla founder Elon Musk's space ambitions on Monday after China complained that its space station was forced to take evasive action to avoid collision with satellites launched by Musk's Starlink programme.
- The satellites from Starlink Internet Services, a division of Musk's SpaceX aerospace company, had two "close encounters" with the Chinese space station on July 1 and Oct. 21, according to a document submitted by China earlier this month to the U.N.'s space agency.|
More EV
- Tesla plans 13 battery gigafactories in the US by 2025, according to electrek
- "In addition to electric vehicle battery plants that are already in operation in the United States, 13 additional plants have been announced and are expected to be operational within the next 5 years. Of the 13 plants that are planned, eight are joint ventures between automakers and battery manufacturers. Many of these new plants will be located in the Southeast or Midwest."
- Serious Question: What happens when we have to dispose of batteries? What is the plan?
More Crypto
- RadioShack, once a brand associated with home electronics, has reappeared as a crypto company.
- As Techradar reports, the RadioShack website now advertises the company as "bringing cryptocurrency to the mainstream" by creating a new protocol allowing everyone to more easily use decentralized finance (DeFi).
- In reality, it looks as though RadioShack is planning to launch its own Radio token and will start by focusing on swaps, which is basically a service to exchange cryptocurrencies and tokens. Documents available on the RadioShack website describe this as "low-hanging fruit," mainly because of the "incredible levels of profit" available from trading fees.
A Recession Warning
- Former Treasury Secretary Larry Summers on Thursday warned the U.S. economy could slide into a recession as the Federal Reserve takes what he described as long-delayed action to cool the hottest inflation in nearly four decades.
- "If I thought we could sustainably run the economy in a red-hot way, that would be a wonderful thing, but the consequence – and this is the excruciating lesson we learned in the 1970s – of an overheating economy is not merely elevated inflation, but constantly rising inflation," Summers said. "That's why my fear is, that we are already reaching a point where it will be challenging to reduce inflation without giving rise to recession."
- Are we buying this?
Then this...
- Holiday sales rose by 10.7% compared to the pre-pandemic 2019 holiday period, the fastest increase in 17 years, according to the Associated Press.
- Clothing and jewelry sales rose by more than 30%, according to AP.
- Online sales were also up 61% from 2019.
Fake Fake Burger News Again
- Burgers made from bugs: The fake-meat industry is starting to explore fruit fly patties and mealworm nuggets, maggots
- What is the cycle for this news item?
Headline Question??
- Meet the women behind some of Wall Street's hottest new hedge funds
- -  The Hot New Trend For Hedge Funds Is—Finally—Female Founders
- - Nine recently opened or soon-to-launch funds demonstrate that change is coming—slowly—to the world of money management.
Sad Day - Bag Robbery
- Thirteen one-of-a-kind Hermes handbags valued at a total of nearly $1 million were stolen from Only Authentics boutique in Palm Beach during a smash-and-grab incident earlier this month.
- Eight Birkins and five Kellys were stolen, with the most expensive being a 40-centimeter green crocodile skin Kelly listed at $89,000 and a 32-centimeter Vert Bosphore Birkin listed at $110,000, according to a store employee
- Average per bag $75,000+
---
420 Stocks ...

Stocks to watch: CGC, STZ, TLRY, CRON, MJ, NBEV
---
Love the Show?
Then how about a Donation?
---
*** NEW INTERACTIVE CHARTS ***
Winners will be getting great stuff like the new DHUnplugged Shirts (Designed by Jimbo) -
PLUS a one-of-a-kind DHUnplugged CTP Winner's certificate..

CLICK HERE FOR MORE CHARTS ON TRADING VIEW
---
UPDATE - NEW ETF - Global X Millennials Thematic ETF Challenge!
The top holdings of Global X Millennials Thematic ETF (MILN) include stocks many investors would expect, such as Facebook, LinkedIn and Amazon, which take advantage of the tech tendencies of millennials. But some names might be more surprising like real estate investment trusts AvalonBay Communities and Equity Residential, and Home Depot, which could benefit from millennials moving out of the home of their parents.
We are creating the DH Old Codger Index Portfolio to compete against this new ETF to see how "old school" stocks do in comparison. Companies in our index will include: (updated names as of 8/29/16)
We have the performance summary running (daily and since inception of 5/6/16) - DHOCI vs. Millennials ETF Battle
---
LIMERICKS
Gabriel Shaw
Fed Limericks were dwindling fast,
John thought their best times had past,
When out of the blue,
Came a limerick or two,
Giving hope that the good times would last.
JCD Score (A)
Mystery Limerick'r
Composing a limerick I got stuck,
The Fed was giving away more bucks,
With rates so low
And client accounts all-a-glow
Forgive me for not giving a __________
JCD Score (B)
---
See this week's stock picks HERE
---
Follow John C. Dvorak on Twitter
Follow Andrew Horowitz on Twitter
---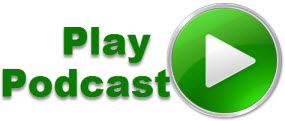 Podcast: Play in new window | Download (Duration: 55:08 — 50.8MB)
Subscribe: RSS