Thinking about a relationship with a social robot?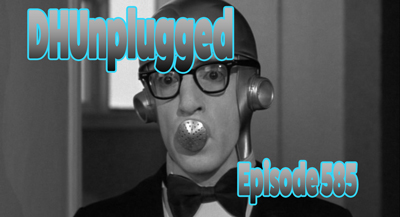 Markets have a few surprises left….
The man and car of the year – not much of a surprise.
PLUS we are now on Spotify and Amazon Music/Podcasts!
---
Click HERE for Show Notes and Links
DHUnplugged is now streaming live - with listener chat. Click on link on the right sidebar.
---
Love the Show?
Then how about a Donation?
---
Follow John C. Dvorak on Twitter
Follow Andrew Horowitz on Twitter
Warm Up
- Horse can smell the barn
- All eyes and $ on Apple
- Sloppy trade into the end of the year
- Announcing Time Person of The Year
- Motor Trend's Truck of the Year
- Inflation - can we talk
- One chart - that will blow your mind...

Market Update
- HUGE MOVE - S&P 500 up 3.8% for the week
- BUT, Covid in the headlines again - confusing info about Pfizer efficacy in Israel. BOOSTER
- BBB plan - Manchin still unhappy, 1.5% share buyback tax - inflationary or deflationary
- Crypto found some legs, but not so supportive - Crytpo segment coming up
- HUGE - Fed Rate Decision this week (markets worried)
Learned the difference between prosciutto and speck today.
- Big Sunday Sauce night at Casita Horowitz this weekend.
PSA - Webinar tomorrow at 5PM (Dec 15th) - Register at www.thedisciplinedinvestor.com
No Agenda - some really great content and help with all your milk needs - this week - Water Buffalo milk (Thursdays and Sundays)
Confusing
- S&P trading towards low of day amid concerns about Omicron spreading in the UK (Monday morning)
- Last week we were all so excited that there nothing to worry about
- Now, vaccine efficacy is reduced
- JCD - explain
Stop the Press!
- The November Producer Price Index showed that the index for final demand increased 0.8% month-over-month while the index for final demand, less foods and energy, increased 0.7% .
- That left the year-over-year increases on an unadjusted basis at 9.6% and 7.7%, respectively.
Lies, Damned Lies and The Fed
- Only one of two things can be true
- 1) The Fed was lying about their inflation outlook to keep markets happy (manipulation)
- 2) The Fed was truthful and that confirms that they have no ability to forecast (stupidity and can't be trusted)
- - - Either way, they can't be trusted.. (although they do hold the purse strings)
Robinhood Stock
- $HOOD - Looks like robbed from the poor and gave to the rich with this failed IPO/public entry.
ELON
- Musk is "thinking of" leaving his jobs and becoming an influencer
- "It would be nice to have a bit more free time on my hands as opposed to just working day and night, from when I wake up to when I go to sleep 7 days a week. Pretty intense."
- Also - Just announced - Time magazine's person of the Year
In an Odd Twist to the Above
- MotorTrend on Monday named the all-electric Rivian R1T the publication's 2022 truck of the year, beating out other pickups from Ford Motor, General Motors and Hyundai Motor.
- MotorTrend called the R1T, which is the first mass-produced electric truck in the U.S., "the most remarkable pickup truck we've ever driven," in a release announcing the award.
-MotorTrend said the Rivian R1T excelled in each of its six key criteria: safety, efficiency, value, advancement in design, engineering excellence, and performance of intended function.
- Other finalists for MotorTrend's truck of the year were the Ford Maverick, GMC Hummer EV and Hyundai Santa Cruz.
Say What?
- Fox News anchor Chris Wallace abruptly announced on Sunday he's leaving the network after 18 years, effective immediately.
- The host of the flagship "Fox News Sunday" said he was ready for a change.
- "I want to try something new, to go beyond politics to all the things I'm interested in. I'm ready for a new adventure," Wallace said in a statement that aired on his final show. Wallace didn't provide additional details on his new endeavor, but said he hoped fans would "check it out."
- GOING TO CNN
Turkish Lira - ATL
- The Turkish lira crashed as much as 7% in just a few minutes to a new record near 15 to the dollar on Monday, gripped by worries over President Tayyip Erdogan's risky new economic policy and prospects of another interest rate cut on Thursday.
- Concern that Erdogan will lower rates by 1% in the face of 20% inflation
- Turkish Stock Market ETF - TUR
Home/Social Robots
- JCD?? You Getting one?
- Amazon's Astro
- Seems more like a moving security camera - RING capabilities (Camera, Remote, Alerts)
- Social robots are designed to engage with people more as a collaborative partner," said Cynthia Breazeal, director of the Personal Robots Group at the MIT Media Lab. "As opposed to a tool that you use, you interact more in an interpersonal way to achieve tasks or goals or experiences."
- SOCIAL ROBOTS - Think Sleeper - Woody Allen
- "People want to have longer, more meaningful, more interesting conversations with these technologies. They get frustrated when it's too transactional," Breazeal said. "I think there's a hunger and a desire for people to be able to interact with these technologies in this way."
One Chart....
- The average Nasdaq Composite stock is 39% below its 52-week high even though the index is just 3.6% below its 52-week high.
MetaVerse Alert
- Snoop Dogg is developing a Snoopverse
- An NFT collector spent a little under a half-million dollars for the privilege of becoming Snoop Dogg's next-door neighbor - In the metaverse
- Snoop Dog building a virtual world in the Sandbox
- "I'm always on the lookout for new ways of connecting with fans and what we've created in The Sandbox is the future of virtual hangouts, NFT drops, and exclusive concerts," Snoop Dogg said in a press release, according to Decrypt.
- MORE: Facebook on Thursday announced that it is opening up Horizon Worlds, its virtual reality world of avatars, to anyone 18 and older in the U.S. and Canada.
----- In Horizon Worlds, users of Facebook's Oculus virtual reality headsets can create a legless avatar to wander in the animated virtual world. There, they can play games and interact with other users' avatars.
METAVERSE
- Since Facebook announced its switch to Meta and its future plans to create a metaverse, the existing ones have gained popularity. The biggest racked up $ 100 million selling NFTs the week of November 22 and November 28.
- The activity continues with these platforms such as The Sandbox, Decenterland, CryptoVoxels and Somnium Space.
- SANDBOX biggest player right now
More Metaverse
- Metaverse infrastructure platform for brands, InfiniteWorld has announced that it is going public via a Special Purpose Acquisition Company (SPAC), Aries, at a valuation of $700 million and will be listed on the Nasdaq under the ticker "JPG."
- InfiniteWorld provides the infrastructure to create digital assets and NFTs and engage with customers in the Metaverse. Its NFT architecture is built on top of the SUKU protocol and provides a secure transfer of ownership of digital assets.
And this...
- Nike just bought a virtual shoe company that makes NFTs and sneakers 'for the metaverse'
- Hong Kong property tycoons, brokers snap up virtual land in metaverse as valuations soar
- Virtual land sales have become one of the hottest new trends in a tech world increasingly fascinated with the metaverse, a shared, immersive 3D space where people can interact. Valuations for virtual land at times exceed those in the real world.
Doomsday Alert!
- Robert Kiyosaki, the author of Rich Dad Poor Dad, has once again warned of an impending crash, followed by a depression. He expects several markets, including bitcoin, to crash.
- Tweet: Crash and depression coming. Gold, silver, bitcoin, real estate will crash too. Ready to buy more gold, silver, bitcoin, real estate after crash has crashed. Time to get richer after fake inflation crashes.
More Predictions from Kiyosaki
- "Biden to step down soon," he predicted. "Kamala [Harris] will become [the] first female president. This was [the] plan all along. Trump ruined Hillary's ascension following Obama."
Retail Changes Coming
- Massive space available at malls - no news here
- 90 million sq feet available (16 Mall of the Americas)
- Looking to now rent to casinos, amusement parks, medical facilities, storage units, hotels, schools, offices and residences
Crypto Segment - Dave Ackerman
- After being sluggish for most of the week, Bitcoin price jumped briefly on news of U.S. inflation rate hitting a 40 year high. The relative strength index (RSI) on the daily chart last week was the most oversold since September, which was followed at that time by a rally in price.
- Bitcoin hash rate returned to all-time highs recovering from a low in June after a crackdown on mining in China. Many believe that hash rate corresponds with price action, suggesting a possible near term increase in price despite gloomy sentiment.
- FreeRossDAO emerged as the winner in the auction for imprisoned Silk Road founder Ross Ulbricht's collection of NFT's with a bid of 1,446 Ethereum tokens.  The organization stated that it raised over 2,800 Eth ($12 million) from more than 1,300 supporters through the PleasrDAO community
---- Thoughts  - DAOs -Pricing Consortium - potential high for manipulation even though it seems like a community thing.
- Decentralized autonomous organizations (is it really autonomous and decentralized?) It looks like a mob with money. Or investment club.
- Tesla announced it will accept Dogecoin for payment of Tesla merchandise.
---
420 Stocks ...

Stocks to watch: CGC, STZ, TLRY, CRON, MJ, NBEV
---
Love the Show?
Then how about a Donation?
---
*** NEW INTERACTIVE CHARTS ***
Winners will be getting great stuff like the new DHUnplugged Shirts (Designed by Jimbo) -
PLUS a one-of-a-kind DHUnplugged CTP Winner's certificate..

CLICK HERE FOR MORE CHARTS ON TRADING VIEW
---
UPDATE - NEW ETF - Global X Millennials Thematic ETF Challenge!
The top holdings of Global X Millennials Thematic ETF (MILN) include stocks many investors would expect, such as Facebook, LinkedIn and Amazon, which take advantage of the tech tendencies of millennials. But some names might be more surprising like real estate investment trusts AvalonBay Communities and Equity Residential, and Home Depot, which could benefit from millennials moving out of the home of their parents.
We are creating the DH Old Codger Index Portfolio to compete against this new ETF to see how "old school" stocks do in comparison. Companies in our index will include: (updated names as of 8/29/16)
We have the performance summary running (daily and since inception of 5/6/16) - DHOCI vs. Millennials ETF Battle
---
JCD Score ()
---
See this week's stock picks HERE
---
Follow John C. Dvorak on Twitter
Follow Andrew Horowitz on Twitter
---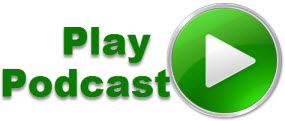 Podcast: Play in new window | Download (Duration: 1:01:08 — 56.2MB)
Subscribe: RSS