Propaganda is the new pump.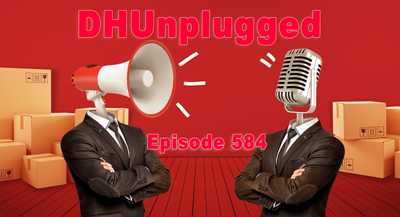 Massive crash in cryptoland this weekend, recovery underway.
Plenty of interesting charts to see and some lingo explained.
PLUS we are now on Spotify and Amazon Music/Podcasts!
---
Click HERE for Show Notes and Links
DHUnplugged is now streaming live - with listener chat. Click on link on the right sidebar.
---
Love the Show?
Then how about a Donation?
---
Follow John C. Dvorak on Twitter
Follow Andrew Horowitz on Twitter
Warm Up
- NASDAQ and tech under pressure - some thoughts on this
--- That was quickly reversed as Omicrom is now GOOD NEWS!
--- The Narrative Machine is in full gear - finely tuned and moving markets
- Yield Curve is flattening - not great for banks, but their are looking up anyway
- Announcing the CTP Cup for 2021 and the Winner of the PTON CTP
- Stay tuned for a Crytpto Update

Market Update
- Seeing Oversold readings...Hot low on Friday
- End of Year Seasonality kicking in? Massive move on Tuesday (smells like short covering)
- Big announcements coming from Fed - will they speed up the taper?
- Lots of upgrades - major names taking market higher again
- Not out of the woods with China real estate debt just yet
Thoughts On Market Action
- Some of the selling that is occurring may be related to taxes.
- As tax rates could be higher for some next year, sell some of the gains now and then avoid wash sales by picking up those same positions again next year with a higher cost basis.
- While this usually is done with the losers, higher tax implication in the future may change the strategy.
--- This is why such pressure on NASDAQ/Bi money gainers from past 2 years.
Omicron is Good!
- Thesis is that Faster Spread + Less Deadly = Herd Immunity
- JCD touched on this on No Agenda last week
Pfizer
- A new study shows that Viagra can help prevent Alzheimer's disease
- Why not?
Yield Curves and More
Technical Conditions
- Moving Averages come in to play
- What is importance of Moving averages = Group Think
- 50 DMA for QQQ and SPY, 200 DMA for DIA then bounce
- Oversold conditions were there - Friday adv/decl line, KRI Indicator, Spearman - all low enough to see some level of exhaustion
Animal Terms
- Listener Hattem asked if we could explain some of the terms we use
- Bullish, Bearish, Hawkish, Dovish
Microsoft - Planning Price Change
- Microsoft Office prices going up 20% for some business clients unless they move from monthly to annual subscriptions
- By pushing more users to annual subscriptions, Microsoft can potentially have better visibility into its revenue and reduce concerns about customer churn.
- Some partners are pushing back, taking to Reddit to complain and signing a petition at Change.org
UAE  - THIS IS WHERE WE ARE - MONEY OVER MORALS/RELIGION
- The United Arab Emirates will move its weekend to Saturday and Sunday starting next year, the UAE media office said in a tweet on Tuesday.
- The shift is significant, given Friday has long been a sacred day for worshippers of Islam. Most countries in the Gulf have Friday to Saturday weekends.
- The country will have a 4½-day working week, with the weekend starting on Friday afternoon and lasting until Sunday.
China Evergrande
- Some offshore bondholders of China Evergrande Group did not receive coupon payments by the end of a 30-day grace period, five people with knowledge of the matter said, pushing the cash-strapped property developer closer to formal default.
- Failure by Evergrande to make $82.5 million in interest payments due last month would trigger cross-default on its roughly $19 billion of international bonds and put the developer at risk of becoming China's biggest defaulter
- A formal default it would trigger a wave of cross defaults that would ripple through the property sector and beyond, potentially rattling global investor confidence
- Evergrande shares hit a record low on Monday before a bit of a recovery
- Like a parent counting to a child - 1-2-3.....4-5-6.....7-8-9
DWAC - Trump Media
- U.S. Representative Devin Nunes, the top Republican on the House Intelligence Committee, will leave Congress to become chief executive officer of former President Donald Trump's new social media venture, the company said on Monday.
- The Securities and Exchange Commission is investigating Trump's $1.25 billion deal to float his social media venture on the stock market by merging it with the blank-check acquisition firm Digital World Acquisition Corp, a filing showed on Monday.
Zoom Firing
- Better.com CEO Vishal Garg announced the mortgage company is laying off about 9% of its workforce on a Zoom webinar Thursday, abruptly informing the more than 900 employees on the call they were being terminated just before the holidays.
- "If you're on this call, you are part of the unlucky group that is being laid off," Garg said on the call, a recording of which was viewed by CNN Business. "Your employment here is terminated effective immediately."
CRYPTO Slot
- El Salvador President - Buying more Bitcoin on the Dip
- Ended up with a Twitter fight with Gold Bug Peter Schiff
- Bitcoin and coins take major tumble over weekend - crashing > 20% at one point
- Popular Metaverse token SAND catapulted into the top fifty cryptocurrencies by market capitalization yesterday at number 35, after growing 76% in the last 7 days, according to data from CoinMarketCap.
- Solana YTD as of last Friday 14,000%
- Sanbox YTD as of last Friday +10,900%
- Shibu Inu YTD as of last Friday +61,451,955% (investing $1.63 at start of year would be worth $1 million)
Interesting Trend Developing
- A total of 179 companies have been delisted from the major U.S. exchanges between 2020 and 2021. In 2021, the number of companies on
Nasdaq and the New York Stock Exchange stands at 6,000, dropping 2.89% from last year's figure of 6,179. In 2019, the listed companies stood at
5,454.
- NYSE recorded the highest delisting with companies on the platform, dropping 15.28% year-over-year from 2,873 to 2,434. Elsewhere, Nasdaq
listed companies grew 7.86% from 3,306 to 3,566.
- As of 2021, Nasdaq had 2,819 listed domestic companies, while foreign entities stood at 747. NYSE accounts for 1,848 domestic companies, with
the foreign entities standing at 586.
- The emergence of alternative markets potentially driving delistings
- However, still a record year for new listings as well. IPOs etc.

Recent Discussion and Question (listener)
- Painting the Tape activity with BitCoin sell off and Tech Stocks between 5am to 6am. Can you talk about this strategy with over selling in coins, stocks etc. Does this mean things are not bad it's seems with inflation, CoVid, fed
- Perhaps just when party getting started in Europe and traders awaken (and machines)
- Possible signal for markets the day of trading to set the tone and send message
WeWork - Problems
- Stock trading in public markets via SPAC (Symbol: WE)
- In consultation with BowX's accounting firm, WeWork said it decided on Nov. 29, that all of the SPAC's financial reports dating back to last year "should be restated to report all Public Shares as temporary equity." Its existing reports, "should no longer be relied upon,"
- Because of the share misclassification, WeWork is now acknowledging that "there was a material weakness in internal control over financial reporting" when it came to accounting for aspects of the public shares.
ARK - Cathy Wood News
- Cathy Wood looking to set up a "more aggressive" strategy.
- "We're testing out a portfolio, but it's really Ark on steroids,"
- "What we would be doing is shorting stocks that are in the big benchmarks and when we get into a risk-off situation, what happens is portfolio managers and analysts generally run back to those stocks, get closer to their benchmarks and they dump our stocks, which are either small parts of benchmarks or not in benchmarks,"
- ARKK off 20% +/- this year
---
420 Stocks ...

Stocks to watch: CGC, STZ, TLRY, CRON, MJ, NBEV
---
Love the Show?
Then how about a Donation?
---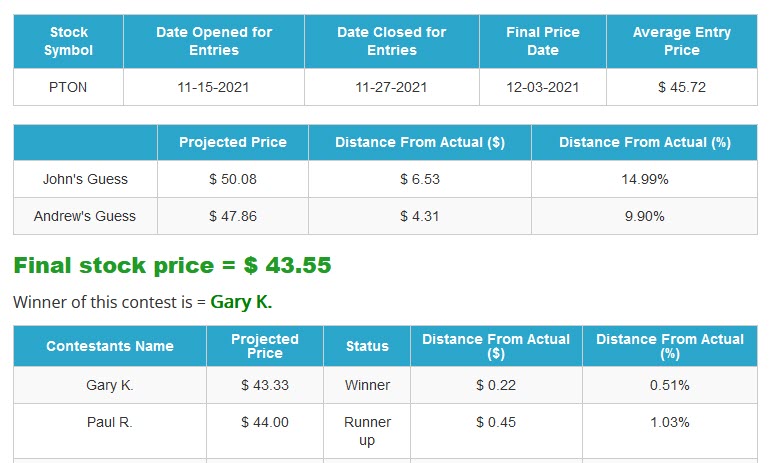 *** NEW INTERACTIVE CHARTS ***
Winners will be getting great stuff like the new DHUnplugged Shirts (Designed by Jimbo) -
PLUS a one-of-a-kind DHUnplugged CTP Winner's certificate..

CLICK HERE FOR MORE CHARTS ON TRADING VIEW
---
UPDATE - NEW ETF - Global X Millennials Thematic ETF Challenge!
The top holdings of Global X Millennials Thematic ETF (MILN) include stocks many investors would expect, such as Facebook, LinkedIn and Amazon, which take advantage of the tech tendencies of millennials. But some names might be more surprising like real estate investment trusts AvalonBay Communities and Equity Residential, and Home Depot, which could benefit from millennials moving out of the home of their parents.
We are creating the DH Old Codger Index Portfolio to compete against this new ETF to see how "old school" stocks do in comparison. Companies in our index will include: (updated names as of 8/29/16)
We have the performance summary running (daily and since inception of 5/6/16) - DHOCI vs. Millennials ETF Battle
---
 Watches - Making a Comeback
- Patek Philippe announced Monday that it is making 170 special versions of its most popular watch as part of a partnership with Tiffany & Co., a launch likely to set off a buying frenzy among wealthy watch collectors.
- Patek said it is making 170 special Ref. 5711 watches with a Tiffany-blue face that will be sold at select Tiffany boutiques. The watch was created to honor the 170-year partnership between the Swiss watchmaker and Tiffany
- Started at $30,000, one sold online for $150,000
JCD Score ()
---
See this week's stock picks HERE
---
Follow John C. Dvorak on Twitter
Follow Andrew Horowitz on Twitter
---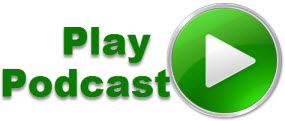 Podcast: Play in new window | Download (Duration: 1:01:48 — 56.9MB)
Subscribe: RSS